Copiers, Cubicles and Colleagues: A Reading List of Office Novels
Tania Malik Recommends Zakiya Dalila Harris, Jack Finney, and More
I am nostalgic for the bygone office life, for that first real job in our twenties when the word "colleague" encompassed both friend and coworker, when work meant hanging out with them during the day, and social life meant hanging out with them late into the night. It was with those peers that we gradually grew into the adults we would become.
I revisited this period of life in my novel Hope You Are Satisfied, where, amid the chaos of the events leading up to the first Gulf War, a group of young people living and working in Dubai are simply hoping to survive last night's hangover while trying to do their jobs and earn their paychecks.
Work has changed—but in an attempt to make sense of the collective disillusionment of our working life, I'd like to highlight a few unconventional work novels that remind us of the way things once were, offer alternatives to the way we approach our jobs and, perhaps, spur us onward to new horizons.
 *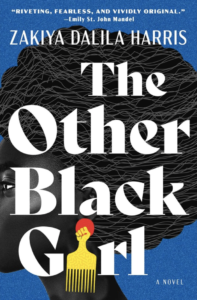 The Other Black Girl by Zakiya Dalila Harris
The arrival of a new editorial assistant at the publishing company where Nella works is a welcome event for her as she will no longer be the only Black girl in the office. At first, they bond over their cultural similarities but her initial excitement wanes as there is something off about her new colleague. Not only does she make Nella question her own abilities, but the new girl acts and speaks in ways to make herself more palatable to their white coworkers and bosses. As a commentary on the conundrum foisted upon people of color who often end up downplaying their core identities to assimilate and function in white-dominated workspaces, the reveal at the end will make you wonder what choice you would make if you were in Nella's place.
Time and Again by Jack Finney
It is 1970 and a dissatisfied advertising sketch artist is recruited to become a time traveler for a secret US government project that has discovered a way to use self-hypnosis to send people into the past. The landmark Dakota building in New York City serves as a portal through which he travels back to late nineteenth century New York. Besides fulfilling the requirements of the job and dealing with his project managers, he intends to solve a mystery that occurred in the 1880s, one that is connected to both his girlfriend in the present time but also to the woman he finds himself falling in love with in the past. Illustrations and photographs add an immersive quality to a story that comes to a taut and unforeseen conclusion when he learns of plans the US has for Fidel Castro.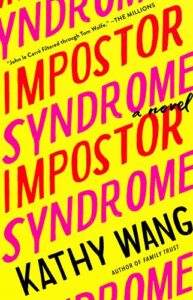 Impostor Syndrome by Kathy Wang
The Silicon Valley COO of Tangerine, who has taken her company from tech start-up to powerful conglomerate is, unbeknownst to her husband and everyone else, a Russian spy. Disturbingly, millions use Tangerine for internet searches and messages, much like Google and Meta, and all that information is accessible to her and the Russians. A low-level tech worker at Tangerine discovers her secret, setting in motion a psychological thriller that builds on our justified fears over the misuse of our digital information. Through differing viewpoints that include the two women and a Russian handler, we are privy to what the American dream means to each of them and what they will sacrifice to achieve it, cleverly examining the generational differences between women in present-day workplaces.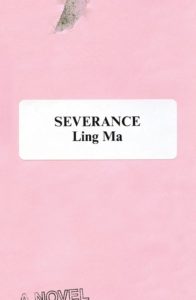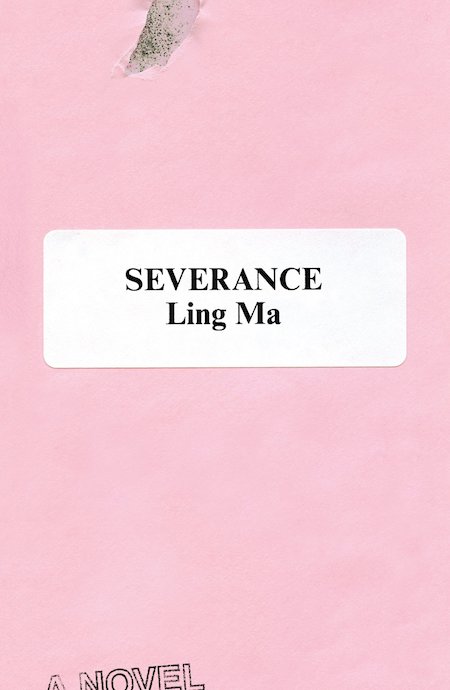 Severance by Ling Ma
Every day Candance Chen shows up to work at her mid-level job and revels in the monotony of her days because what else is there? When a strange viral fever brings the world to a standstill, she continues to work, turning her office into a temporary haven as the city empties. The infected populace, in a wry twist, become zombies doomed to repeat familiar routines in a macabre loop, like setting the dinner table, while they decay and die. Eventually Candace joins a group of survivalists lead by an IT specialist, who clings to his pretensions despite the apocalypse. An invective against the mindlessness to which we cede our days, this is a surprising bildungsroman and send-up of consumer culture.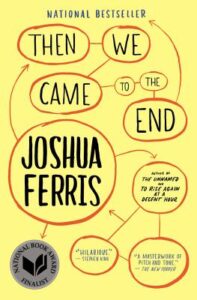 Then We Came to the End by Joshua Ferris
There is always that one guy in the office who misuses the copy machine. Evoking the universality of floors divided by cubicles, drab carpets, harsh lightning, and free food that seems to appear from nowhere, this bestselling book is a hard one to miss when talking about office novels. The paranoia caused by the threat of layoffs adds further pressure to the creatives at an advertising firm, whose foibles and quirks are inventively exposed by the use of the first-person plural. It allows them to speak as a team, the emotional heft emerging when the magnifying lens of the narrative swerves from one character to another. Offices are a place where one's value is being constantly assessed, and what that does to a person, day in and day out, can have hilarious and tragic consequences.
_____________________________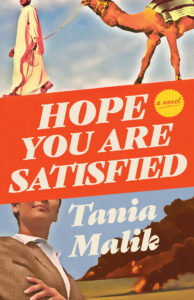 Hope You Are Satisfied by Tania Malik is available from Unnamed Press.
---