Chasing the Hollywood Dream:
A Reading List
Katherine St. John and Books That Bring Celebrity to Life
With its glitz and glamour, secrets and scandals, Hollywood is always a subject ripe for the page. Aspiring actors and filmmakers from all over the globe are drawn to storied, sunny Los Angeles, where dreams are made and broken on a daily basis.
I was one of those dream-chasers. I studied acting at the University of Southern California and afterwards spent a decade pounding the pavement, headshot in hand, heart on my sleeve. I had moderate success: more than most, but not enough to make much of a living. I made my bills by the skin of my teeth, supplementing income from small roles in big movies or big roles in small movies with bartending and personal assistant jobs. I worked with and for celebrities, walked and worked the red carpet, was both waiter and waited on.
During my time in Hollywood, I personally experienced every cliche in the book, from handsy producers to entitled divas, but also saw the side of Hollywood not regularly portrayed in the press: the childlike playfulness of actors on set, the teamwork that goes into creating a film, the pressure on everyone involved for a project to succeed. I also witnessed the dark side of fame, from ravenous paparazzi and fickle fans to drug abuse and desperation.
I continue to be fascinated by and the ambitious artists and gamblers who are drawn to an unpredictable life that spans the highest of highs and the lowest of lows. This fascination is what drove me to write The Siren and draws me to read both fiction and nonfiction about Hollywood. Hollywood is after all a complicated beast, and any story about stardom is never truly black and white. As Stella, an actress struggling to regain her career in the wake of multiple breakdowns, says in The Siren, "The maddening truth is that once you've bathed in the warmth of the limelight, you find you're damn cold when it no longer shines on you, no matter how you despised its glare." Here are five of my top fiction reads about Hollywood.
*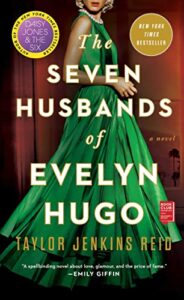 Taylor Jenkins Reid, The Seven Husbands of Evelyn Hugo
(Washington Square Press)
Taylor Jenkins Reid has an ability to personalize characters in such a way that you feel like you really know them, and she brings Evelyn Hugo alive so specifically that you may forget you're reading about a fictional character. Falling somewhere on the spectrum between Elizabeth Taylor and Greta Garbo, Evelyn Hugo is a deeply flawed yet incredibly brave classic movie star with a glamorous past that is not as envious as it seems. The premise of the book is that Evelyn is finally ready to tell the truth about her flamboyant life, and tale she spins for the young journalist she plucks from obscurity is both captivating and tragic.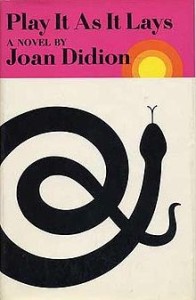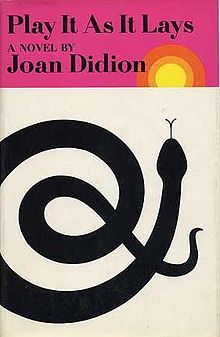 Joan Didion, Play It As It Lays
(Farrar, Straus, and Giroux)
This book is in a class all of its own; people either love it or hate it. I fall in the former camp. Play it As it Lays is like a series of polaroids, each evoking a feeling so acute it borders on déjà vu. Published in 1970 and set in the late 60's in Hollywood and the surrounding desert, Joan Didion's masterpiece is a non-linear meditation on the ennui of modern life told in haunting and sparse prose, featuring a troubled anti-heroine living a chaotic and empty life. This book isn't a story so much as it's a feeling, one that will linger afterwards whether you enjoyed it or not.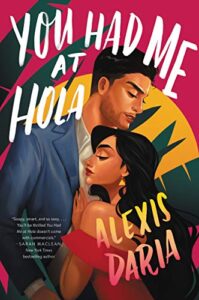 Alexis Daria, You Had Me At Hola
(Avon Books)
Way at other end of the spectrum from Play It As It Lays, You Had Me At Hola is a soapy and fun romantic comedy featuring a pair of star-crossed LatinX co-stars doing their damndest not to fall for each other while filming a telenovela turned sitcom in which their characters are exes also trying not to fall for each other. With the on-screen kisses heating up and their off-screen friendship deepening, we're all rooting for Ashton and Jasmine to fail in their endeavor to keep their hands off each other, and we are rewarded spectacularly.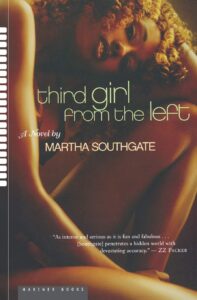 Martha Southgate, Third Girl From The Left
(Mariner Books)
This layered and emotional story of three women­­—grandmother, mother, and daughter—ranges freely through time through the Tulsa race riots of 1921, the Blaxploitation films of the 1970s, and the Los Angeles of modern times. Each of the women has a different perspective based on her life experience and the time in which she came of age, and Southgate paints an intimate portrait of their dreams and disappointments with fresh prose. While set in Hollywood, the true heart of the book lies in the complex relationships between these women and how they influence one another over the years.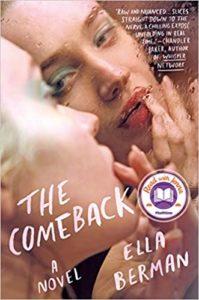 Ella Berman, The Comeback
(Berkley Books)
The setup for this book, a child star struggling with addiction and self-destruction, could read like a cautionary tale, but it is neither preachy nor depressing, despite its darkness. Protagonist Grace Turner should be unlikeable with her entitlement and inability to see her privileged life for what it is, but Berman writes with such honesty that you truly feel Grace's pain and forgive her. While Grace's meteoric rise to fame may seem enviable, she has been groomed by a powerful and manipulative man who turned her into a star and stole her adolescence, leaving her utterly alone. But the time has come for her to take back her life, and that means being brave enough to show the world the truth.
__________________________________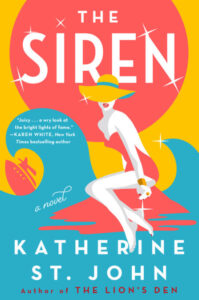 The Siren by Katherine St. John is available now from Grand Central Publishing. 
---