Celebrating the Birth of Books Are Magic
"To say the book world is excited would really be underselling this"
You know when there's some event that seemingly everyone in your social media world is going to or obsessed with? When Levar Burton hosted the NBA 5 Under 35, everyone's Facebook was a string of Levar selfies; when Sarah Gerard's marketing team sent out temporary tattoos for Sunshine State, it seemed like the whole little literary world was sporting crocodiles and jellyfish from necks to wrists. On Saturday, for Independent Bookstore Day, everyone I knew was at Books Are Magic, the newest bookstore in Carroll Gardens.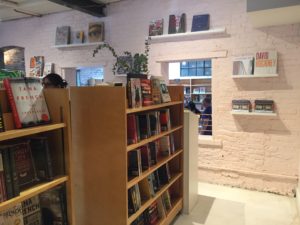 Sunday was no different. Saturday and Sunday were meant to be "soft opening" days for the new bookstore-brainchild of Emma Fusco-Straub and Michael Fusco-Straub, who decided to open it after the news that their neighborhood bookstore, BookCourt, was closing. I walked into Books Are Magic at one o'clock on Sunday, past a line a dozen people long. The space is airy and pleasing: there's an exposed brick wall painted pale pink, light wooden bookshelves (salvaged from BookCourt), lightbulbs hanging from the ceiling, and tulips by the cash register. They were selling signed copies of The Twelve Lives of Samuel Hawley and The Underground Railroad. Phil Klay was in the children's section with his family; New York Times Magazine editor Jazmine Hughes was walking out as I walked in.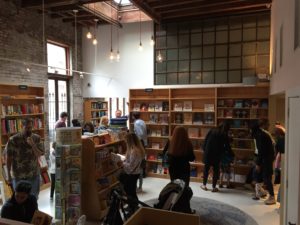 When I spotted Emma, her hands were full, and I went to look through the shelf of Staff Picks (Magic for Beginners by Kelly Link and All My Puny Sorrows by Miriam Toews, to name a couple). On her way back to me, she was stopped by four different people and given a chocolate cake. To say the book world is excited would really be underselling this.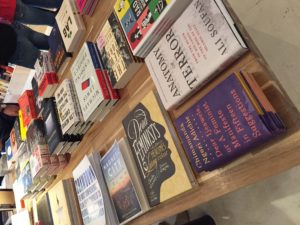 I asked her how yesterday had gone, even though I'd seen about 16 different videos of it on Instagram. She told me it had been even crazier than today, elbow-to-elbow with crowds every minute of the day. "There was a lot of spontaneous applause," she said. "People brought us cookies and champagne and flowers." I mentioned it sounds like the neighborhood welcoming the birth of a new child, and she agreed that's what it feels like: Emma has said before that indie bookstores are like living, breathing things with their own personalities, and the welcoming, adorable heart of Books Are Magic seems to be what people are responding to.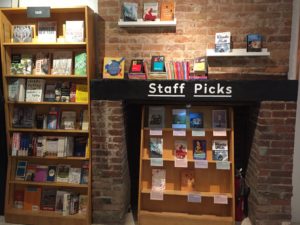 Though it seems there was a lot to choose from, I asked Emma what her favorite part of the soft opening had been so far."It's been really nice to see familiar faces from the neighborhood, from people who I recognize as BookCourt customers, friends of mine, friends of my children's—everyone's out!" It was hard to protest that; on busy Smith Street, where there are countless restaurants, stores, and yoga studios, the general flow of people was to Books Are Magic. "I live a seven-minute walk from here," Emma said. "It took me twenty minutes to walk here this morning because people kept stopping me—mostly strangers!—just to say, Yay, we're so glad it's open!—all these people stopping me to talk about books."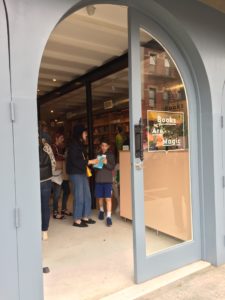 ---