Booksellers Recommend Their Favorite Books in Translation
Bookselling Without Borders Talked to Their International Fellows
Seven indie booksellers reflect on how they approach works in translation in their stores and share their current recommendations for international summer reads.
Each of these veteran booksellers is dedicated to bringing international literature to their customers. They are all Bookselling Without Borders fellows and have received scholarships to attend international book fairs. Their experience with the international book industry has made them more informed about the global book panorama and better equipped to put international and diverse literatures into the hands of readers.
We asked our booksellers to share how they approach handselling a book with "translated by" on the cover given that some readers react with trepidation to works in translation. Do they put the focus on the story or do they highlight the book's international origins? Does their bookstore have a separate section or a regular display? And how do their customers respond?
Article continues after advertisement
Jonathan Woollen, Politics and Prose: "I never try to hide that a book is from another language. In fact, it can be a draw for some customers to know they're getting a hopefully fresh perspective on the world. But typically I just treat it as one simple fact among many about the book. Sheer enthusiasm is always the main selling point—just "this book is fucking amazing", and then (if prompted) I can tell them all the reasons why."
Cristina Rodriguez, Deep Vellum: "Since a majority of our inventory is international/translated works, the translation aspect isn't something we hide. We really just want to carry good books from great independent presses and because of our interests it tends to be mostly translations. In terms of hand-selling, I personally love talking about some of my favorite translators and why I'm obsessed with their work. Customers respond well to it. It's almost reassuring to them that the author and translator are being so highly recommended, and I think people appreciate a level of fandom."
Arsen Kashkashian, Boulder Bookstore: "We do not have an international literature section. We highlight sections from Europa and New York Review of Books that both contain quite a bit of translated literature. We have six cases of recommended books in the store. If a bookseller likes an international book and writes a shelf talker we highlight it. Behind the scenes I highlight international titles quite frequently in my weekly write up of ARCs that are available for the staff. I also try to put the books in the hands of our top readers of international literature."
Jeremy Garber, Powell's: "We shelve our translated works intermingled with the rest of our literature. We have done displays of translated fiction in the past, highlighting the fact that these books were rendered from a foreign language—and it proved to be very successful."
Article continues after advertisement
Expand your summer reading with these brilliant, bookseller-recommended international titles.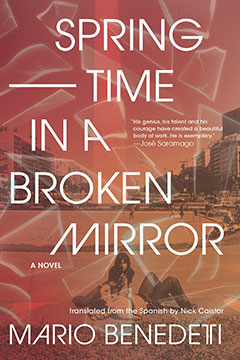 Springtime in a Broken Mirror by Mario Benedetti
The New Press
Trans. from the Spanish by Nick Caistor
An arresting novel laying bare the ongoing toll of political strife on families and loved ones, Springtime in a Broken Mirror is a polyphonic work of political and personal exile by the late Uruguayan author, Mario Benedetti. Written with a generosity of spirit and a resounding empathy, Benedetti's poignant, heartrending novel (published in its original Spanish in 1982, years after Benedetti himself was forced to flee his homeland) finds his characters struggling with loss and longing, each tortured in their own way and bearing the residual scars of national turmoil and its inevitably messy aftermath.
–Jeremy Garber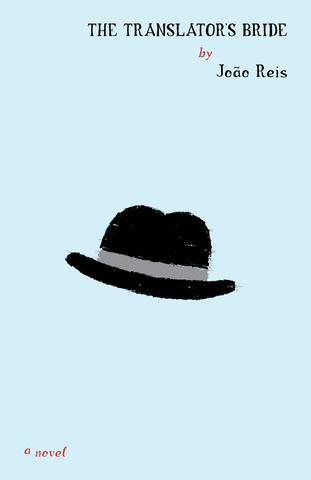 The Translator's Bride by João Reis
Open Letter
Trans. from the Portuguese by author
The debut novel from Portuguese author and translator João Reis, The Translator's Bride is the darkly charming tale of a cantankerous, misanthropic translator and his quixotic quest to win back his betrothed (all the while having to endure the utter exhaustion that is other people). Reis's witty story is enlivened with black humor and a singular portrait of a man trying to contend with a world that seems altogether aligned against him. The Translator's Bride is a neurotic little gem: fast, fun, frenzied, and feisty.
–Jeremy Garber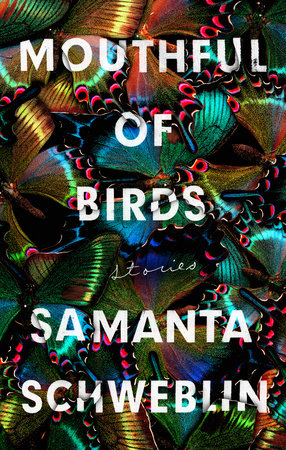 A Mouthful of Birds by Samanta Schweblin
Penguin Random House
Trans. from the Spanish by Megan McDowell 
In this compellingly eclectic short story collection, Schweblin surprises her readers with dark plots and intriguing characters. Her world is slightly off kilter. Parents wait for their children after school only to see them turn into butterflies, brides are left stranded by the side of the road, holes are mysteriously dug. Schweblin straddles the moving ground between surrealism and horror in many of her tales. She has an eye for small details that will haunt the reader.
–Arsen Kashkashian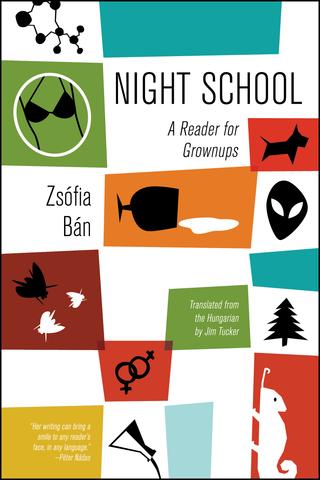 Night School by Zsofia Ban
Open Letter Books
Trans. from the Hungarian by Jim Tucker
No book I've read this year has felt as alive and inventive as Night School, nor has any book provided me with its volume of pure pleasure. So it's a story collection—a town loses an iconic motherly presence, Flaubert roams Egypt with a friend (or maybe more than a friend), lovers clandestinely find each other in a zoo, a diver prepares for the perfect dive—but it's also a parody of a textbook, complete with explanatory(?) image accompaniment and tongue-in-cheek essay prompts. But not wholly tongue-in-cheek, because if Ban is a trickster, she knows whom the tricks ought to be on in order to keep the reader thinking as well as laughing.
–Jonathan Woolen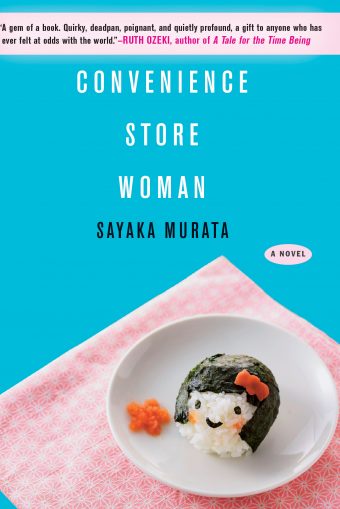 Convenience Store Woman by Sayaka Murata
Grove Atlantic
Trans. From the Japanese by Ginny Tapley Takemori
 I adored this story of a strong, quirky woman who loves her retail job from the opening pages. Murata's sharp depiction of work culture will resonate with anyone who has loved—or loathed—their job.  Published in 2018, Convenience Store Woman remains so popular with our customers that it still sits on our popular new releases table.  We definitely highlight that it is translated. The shelftalker, which consists of a fifty-word synopsis, notes the original language and the author's home country. Our customers love the strong heroine and her relatable story.
–Lesley Rains, Manager at City of Asylum Bookstore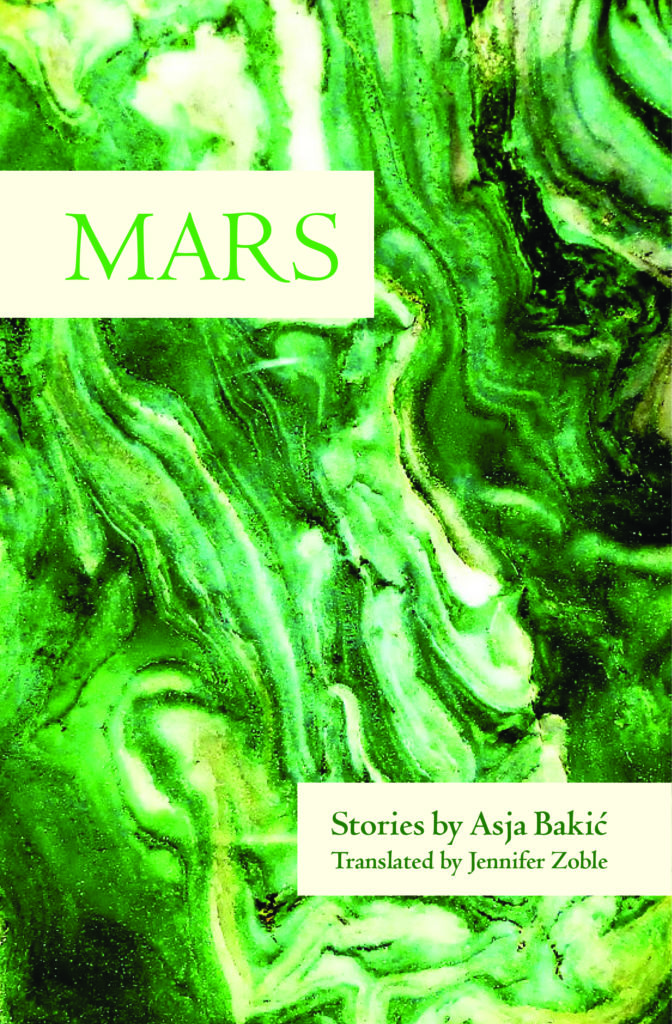 Mars by Asja Bakic
Feminist Press
Trans. from the Bosnian by Jennifer Zoble
Asja Bakic's debut collection will transport you to another world, one that is as ethereal as it is cryptic. Her stories are wonderfully disorienting, reflecting the characters often phantasmagoric journey to make sense of a surreal reality. This is a visceral, imaginative, and deeply satisfying work." For fans of speculative fiction, dark humor, and feminist works.
–Cristina Rodriguez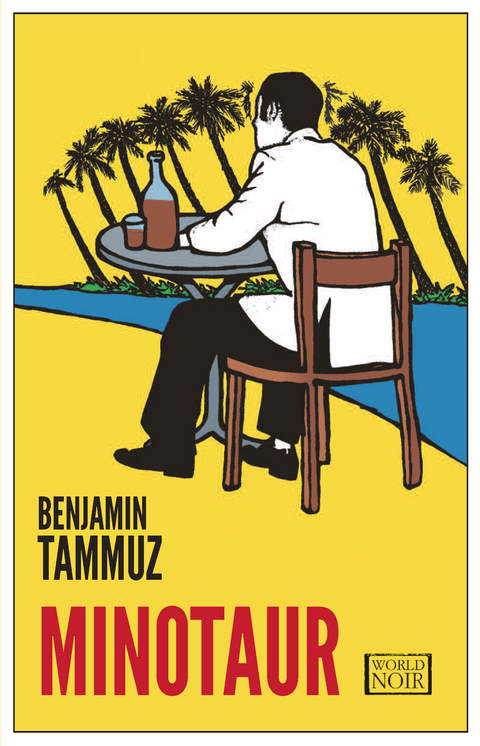 Minotaur by Benjamin Tammuz
Europa Editions
Trans. from the Hebrew by Kim Parfitt and Mildred Budny
What does a 41-year-old spy do when he comes across the woman of his dreams? He uses every cloak and dagger resource at his disposal to manipulate her life from afar, of course! This forgotten classic of Israeli literature is an enthralling blend of noirish thrills and romantic obsession. A perfect, heady, page-turning summer read if ever there was one. This is an older book, but I also feel it's criminally under read.
–Keaton Patterson, Buyer at Brazos Bookstore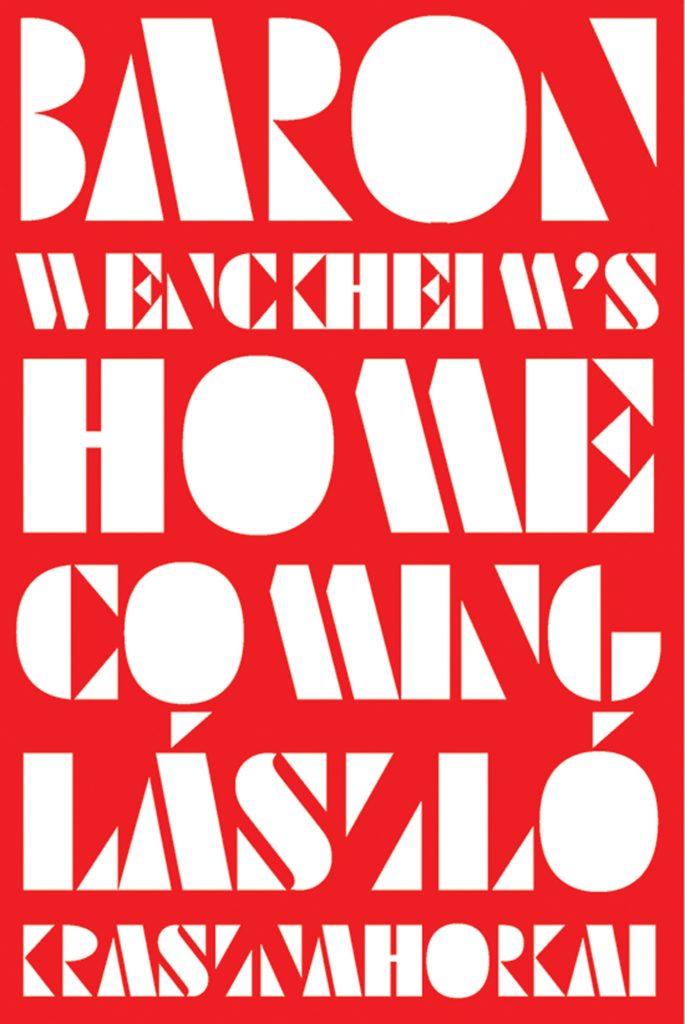 Baron Wenckheim's Homecoming by László Krasznahorkai
New Directions Press
Trans. from the Hungarian by Ottilie Mulzet
I mean . . . a new novel from László.  What else is summer reading for?
–Nick Buzanski, General manager and buyer at Book Culture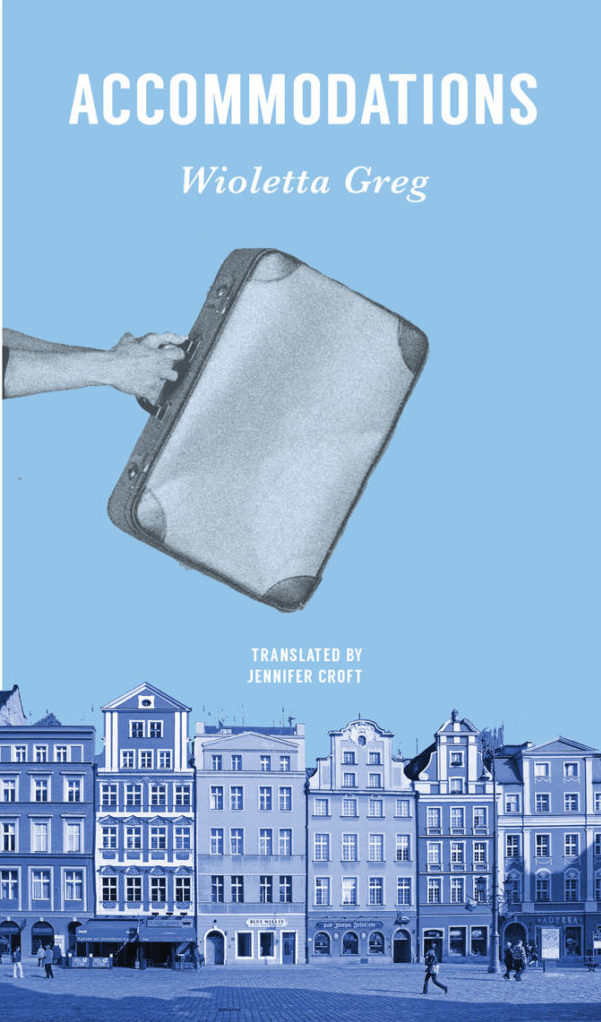 Accommodations by Wioletta Greg
Transit Books
Trans. from the Polish by Jennifer Croft
I just got an ARC of the upcoming Wioletta Greg novel and (if I can wait) this will be a wonderful summer read. Swallowing Mercury was one of my favorite books of 2017, it has been a long wait for a follow up!
–Nick Buzanski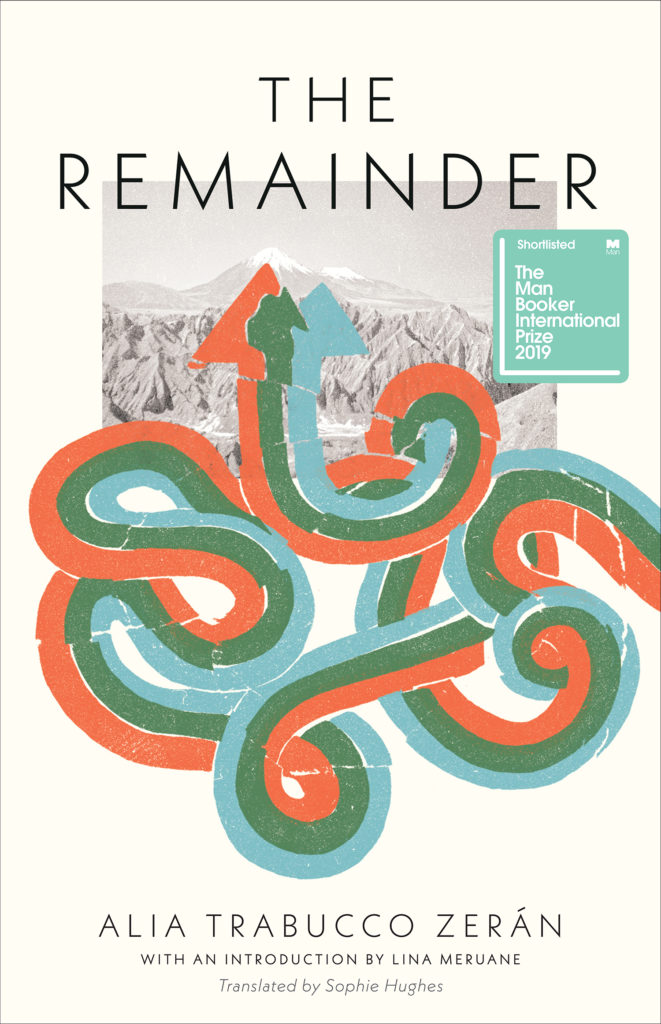 The Remainder by Alia Trabucco Zeránisco
Coffee House Press
Trans. from the Spanish by Sophie Hughes 
"A coffin, a camera, a bottle of pisco." What more do you need to entice you? How about the first English translation of the debut novel awarded the Best Literary Work Award from the Chilean Council for the Arts?
–Nick Buzanski
---