Booksellers! Apply for an International Bookselling Fellowship
See the World Through Bookselling Without Borders
Bookselling Without Borders is a global partnership of independent publishers that supports travel to international book fairs and residencies for booksellers. It is currently accepting applications for 2020 fellowships.
BWB connects booksellers to the international book community through all-expenses-paid trips to the world's premier book fairs. This year, the program is expanding to include the Shanghai International Children's Book Fair and the Bogotá International Book Fair, in addition to the Bologna Children's Book Fair, the Turin Book Fair, and the Frankfurt Book Fair. Participating booksellers will be treated to customized itineraries of specially developed panels, meetings, seminars, and receptions with publishers, authors, and other booksellers.
Booksellers interested in diverse and international literature and in fostering relationships with the international literary community are encouraged to apply. The application period ends February 16.
The central aim of the program is to see more people (let's face it, especially Americans) reading books from other cultures and perspectives. To that end, BWB alumni and publishing partners regularly compile lists of their favorite international titles.
Each of the booksellers below is a Bookselling Without Borders alumni: book industry veterans, devoted to international literature, who attended an international book fair or residency to learn about the global literary world. Each of the publishers is a partner of the program: part of an indie press with strong international selections, oftentimes the very ones trotting the globe to find the best books to tempt American readers to fall in love with works in translation.
These are their favorite books from around the world.
* The Booksellers*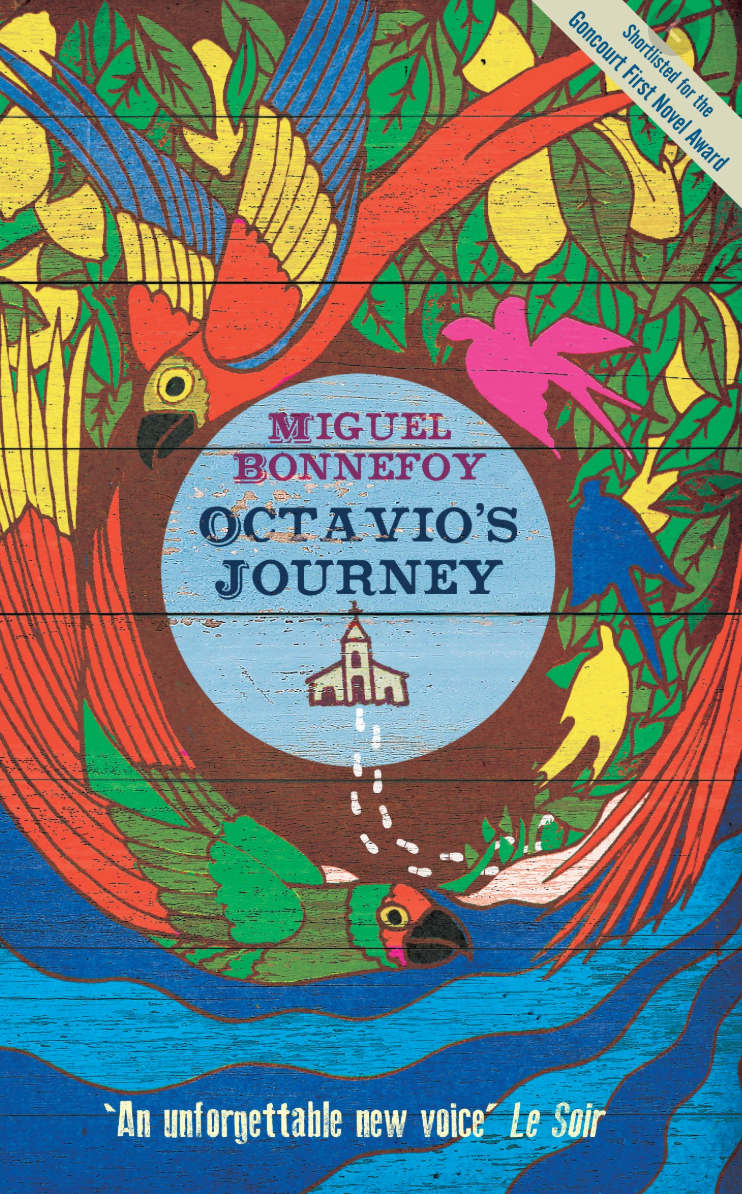 Nick Buzanski: General Manager at Books Are Magic (traveled to the Salone del Libri in Turin, Italy) recommends:
Octavio's Journey by Miguel Bonnefoy and translated by Emily Boyce (Gallic Books)
"This is just a beautiful novel-both inside and out-that seems small but encompasses so much.  You will fall in love with this soft Giant and the world he tries to fit into. Bonnefoy is my new favorite."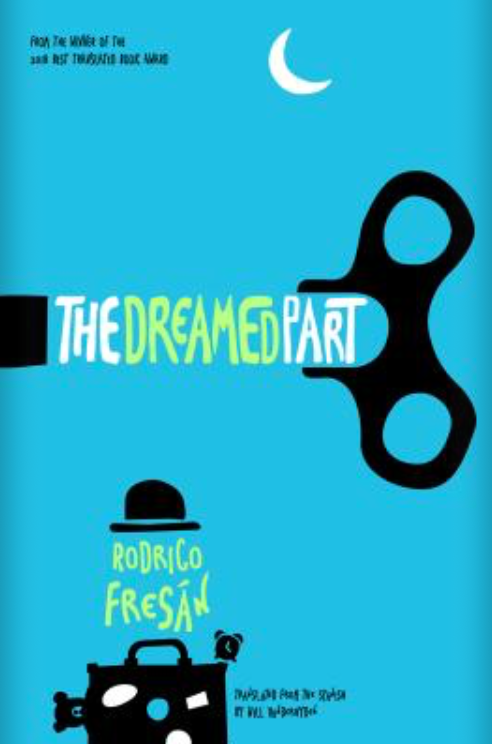 Jeremy Garber: Corporate Events Coordinator at Powell's Books (traveled to the Guadalajara International Book Fair) recommends:
The Dreamed Part by Rodrigo Fresán and translated by Will Vanderhyden (Open Letter)
"The second volume of his incomparable and nearly indescribable trilogy, The Dreamed Part plunges us back into the dizzying, delighting realm of Rodrigo Fresán's singular imagination. With the writerly life and authorial ambition as its galactic center, The Dreamed Part is every bit as exceptional as its predecessor (The Invented Part), if tinged by the hazy reverie found often between the sleeping (dreaming) and waking states. Deftly translated from the Spanish by Will Vanderhyden, Fresán's new novel is another feast of the fun, fantastic, and unforgettable."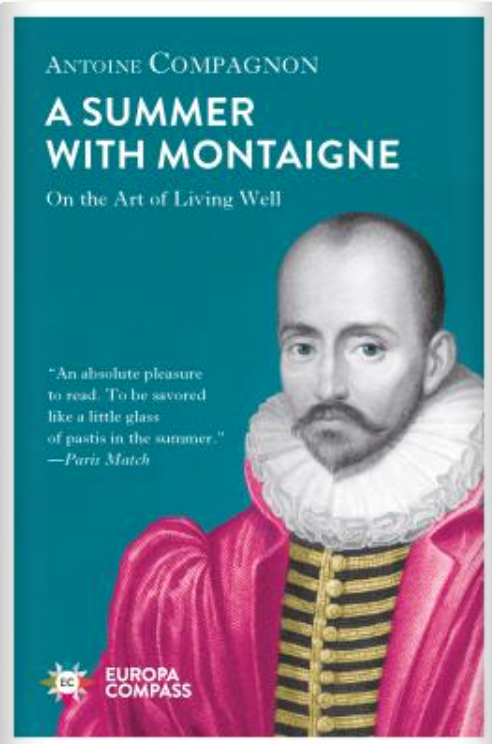 Kelly Justice: Owner and Manager at Fountain Bookstore (traveled to the Salone del Libro in Turin, Italy) recommends:
A Summer with Montaigne: On the Art of Living Well by Antoine Compagnon and translated by Tina Kover
"As a rule, I don't read a lot of dead people. My job is to find new authors, discover these new voices for you. I don't have a fantastic background in the classics. I was not a literature major. Sometimes, I feel like I might have missed out on some really great writing. Antoine Compagnon and the new nonfiction publishing imprint Europa Compass to the rescue! Montaigne is (I now know) the first to popularize the personal and critical essay. If not for him, we might not have David Sedaris, Caitlin Moran, and Ross Gay. He was a direct influence on Bacon, Nietzsche, and Rousseau. In these 40 short pieces, each about 2 pages long, Compagnon reveals that Montaigne's observations are just as relevant today as they were in 16th century France. This collection is thoughtful, engaging, and witty. Read small amounts at a time and just sit back and think about them a bit… relate them to the world as it is now. You'll be glad you did!"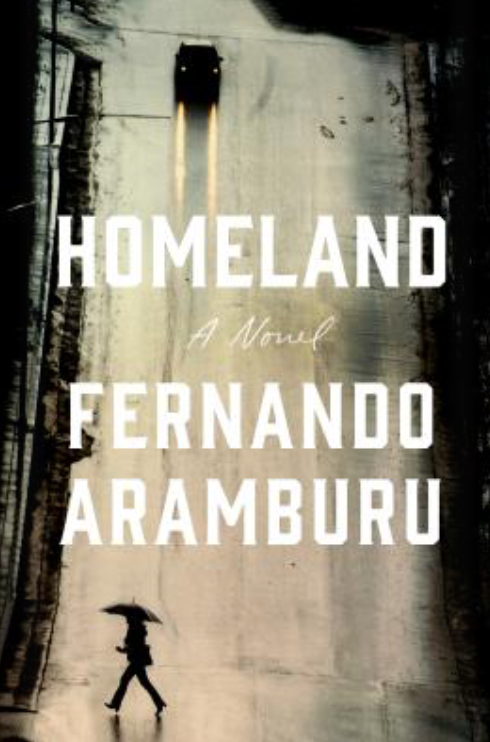 Natasha Gilmore: Book Buyer and Manager at Idlewild Books (traveled to the Istanbul International Book Festival) recommends:
 Homeland by Fernando Aramburu and translated by Alfred Macadam
"The best book I read last year was Homeland by Fernando Aramburu (Random House). I'm eagerly refreshing YouTube for videos of the HBO Spain adaptation because I Can't. Let. This. Story. Go. The novel follows two families in a village outside of Donostia/San Sebastián. The matriarchs grew up together as best friends and raised their children side-by-side. The patriarchs are also best friends, they're in the cyclo-tourism club and gastronomic society together. But the novel starts with an apparent fissure between them. On one side, a son who joined ETA, on the other, a father murdered by the group. It delves so deep in a not-overwhelming way into extremism, politics, grudges, and traditions."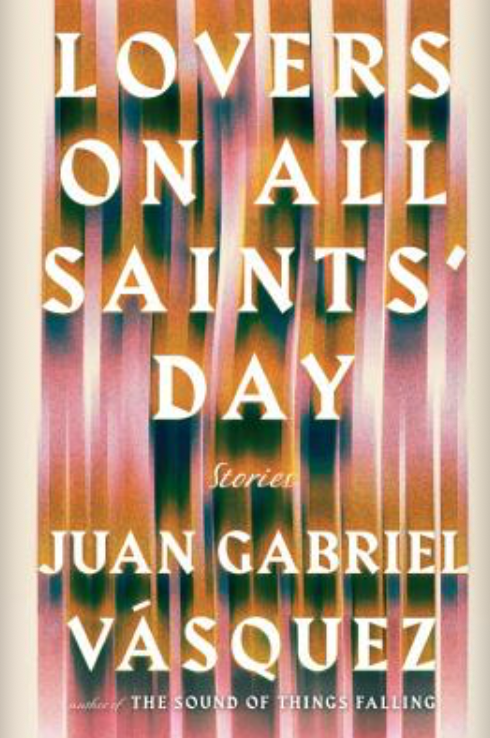 Arsen Kashkashian: Buyer at Boulder Bookstore (traveling to Jaipur Literary Festival and Delhi Book Fair) recommends: 
Lovers on All Saints' Day by Juan Gabriel Vasquez
"Leave it to a Columbian writer to bring the rural and forested areas of Europe alive. In this collection of stories, Vasquez explores the melancholy of people's spirits that seems to be perfectly in tune with the largely forgotten corners of the French-Belgium borderland. Lovers come together, separate and grieve one in another in these deeply perceptive tales."
Keaton Patterson: Buyer at Brazos Bookstore (traveled to Guadalajara International Book Fair) recommends:
Die, My Love by Ariana Harwicz and translated by Sarah Moses and Carolina Orloff
"Scotland's Charco Press arrived to American readers this year with a sledgehammer of a novel. DIE, MY LOVE is utterly unforgettable. A nightmarish psychological portrayal of a young mother coming undone, this announces Ariana Harwicz as one of the most daring and merciless writers of fiction to come from South America so far this century."
*
*The Publishers*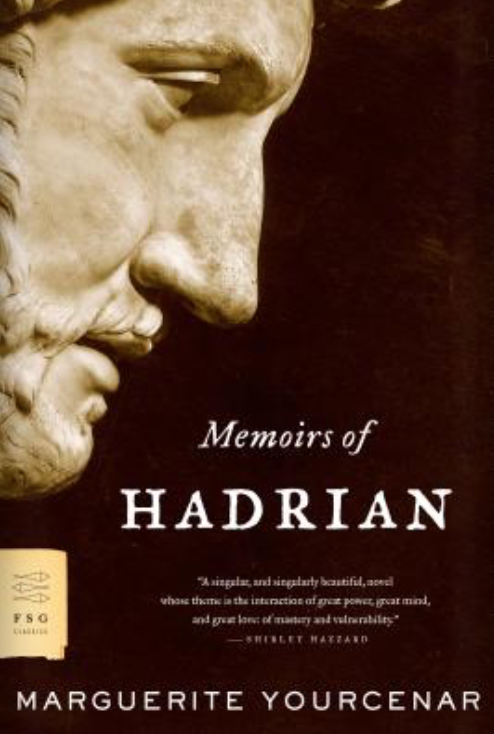 Michael Reynolds: Editor in Chief at Europa Editions and founder of Bookselling Without Borders, recommends:
 Memoirs of Hadrian by Marguerite Yourcenar and translated by Grace Frick
"The best book I read in translation last year was Memoirs of Hadrian by Marguerite Yourcenar, a contemporary classic, one that I had unsuccessfully tried to read in French years ago, and didn't come back to until this past summer. It is a masterpiece, and I say that without reservation. A work of passion and its author's zealous attachment to her subject, it took decades to fully conceive and to complete and is beautifully written and magnificently translated by the author's long-time partner, Grace Frick. Those decades spanned the turbulent mid-20th century, a fact which lends the book an extra layer of interpretation. I read it as a book about the nobility of the human soul, a kind of long, loving portrait of a great, ideal man and his world. In Yourcenar's Hadrian there is harmony, even in his conflicts and contradictions. As she writes (in his voice): "I reflected that possibly centuries would pass before there might be another such happy accord between an office, a temperament, and a world." At a time when so many of our political and cultural leaders are less than ideal, I found it a necessary reminder of what they and of what we all, even if our contexts are less august, might aspire to be."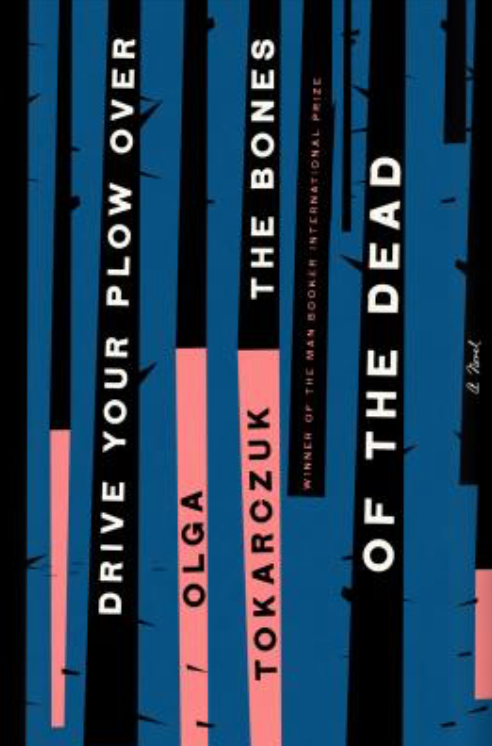 Drive Your Plow Over the Bones of the Dead by Olga Tokarcuk and translated by Antonia Lloyd-Jones
"Of books published more recently in translation, I enjoyed Tokarcuk's Drive Your Plow over the Bones of the Dead very much. Janina's voice is still ringing in my ears; it is vibrant and has an "unfinished" feel to it that really struck a chord. I liked how the book dealt with solitude and community and how beneath its protagonist's orneriness is an undeniably legitimate ethical stance. I may be old-fashioned but I think we can and should still publish books that ask questions about what is right and what is wrong, books that remind us of the important questions involved in the task of being human and maintaining our humanity."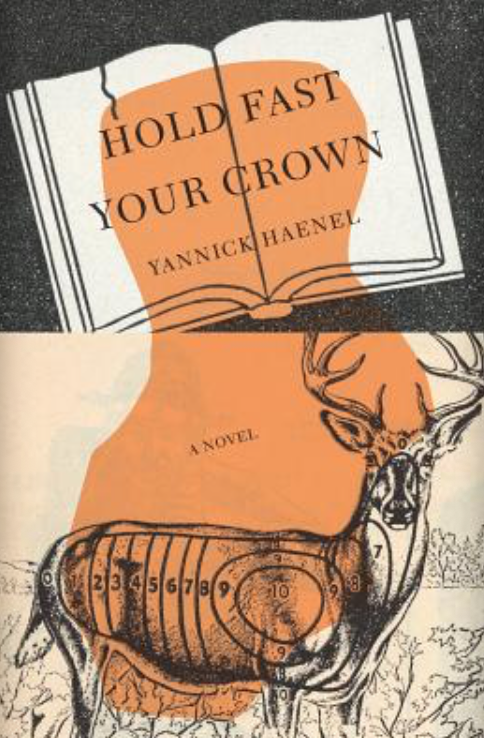 Terrie Akers: Marketing Director at Other Press, a partner of Bookselling Without Borders, recommends:
 Hold Fast Your Crown by Yannick Haenel and translated by Teresa Lavender Fagan
"Yannick Haenel's novel Hold Fast Your Crown is heady and weird in all the best ways. Our narrator writes an enormous screenplay on the life of Herman Melville; not a single producer is interested in it. But the adventures that follow include encounters with Isabelle Hubert, Diana the hunting goddess, a Dalmatian named Sabbat, two shady characters with conspicuous mustaches, and legendary American director Michael Cimino. It's philosophical, funny, and, in the apt words of Le Parisien, 'wonderfully mad.'"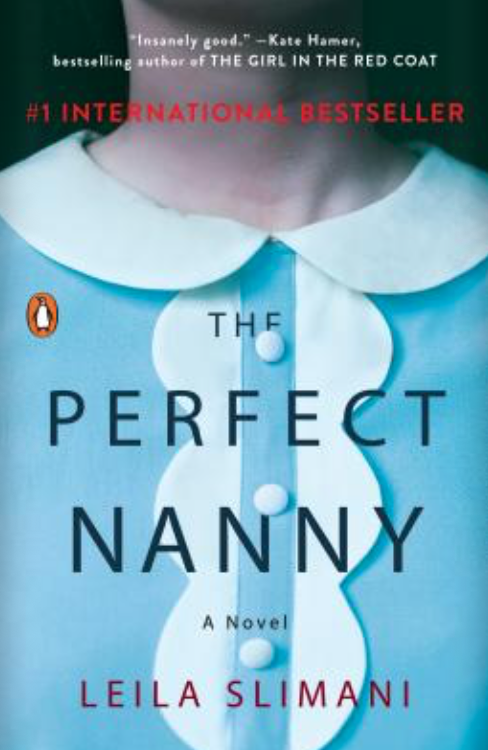 Ruth Weiner: Director of Publicity at Seven Stories Press, a partner of Bookselling Without Borders, recommends:
The Perfect Nanny by Leïla Slimani and translated by Sam Taylor
"You can't stop reading this book or seeing darkness, madness encroaching on the edges of regular people's lives even after you've finished it—especially after! I heard it described not as a story, but a compulsion, and it's so true—each brilliant sentence propelling you to its catastrophic end with subtle, double-edged observations of motherhood, class, race, and power."
Honorary mention: Annie Ernaux's The Years
____________________________________
As well as by the partner publishers below, Bookselling Without Borders is supported by Ingram Content Group, media partner Shelf Awareness, and participating book fairs.
To help support its mission to make more international and diverse voices available to readers in the US and throughout the world, visit http://fundly.com/bookselling-without-borders-2020. To find out more about Bookselling Without Borders, visit www.booksellingwithoutborders.com or contact program coordinator Anna Thorn at booksellingwithoutborders@gmail.com.
*
Catapult I Counterpoint | Europa Editions I Graywolf Press I Grove Atlantic I Melville House | Milkweed Editions I Other Press I Princeton University Press | Rutgers University Press I Seagull Books I Seven Stories Press I Soft Skull | Shambhala Publications | The University of Chicago Press | Aufbau I DuMont I Edizioni E/O | Hanser C.H. Beck I Hoffmann & Campe I Klett-Cotta I Suhrkamp
---