Books at the Bar: A Reading List of Fictional Bars, Bartenders, and Bar Flies
Natalka Burian on Chantal V. Johnson, Dominique Fabre, Nghi Vo, and More
I've worked in the hospitality industry for twenty years and I don't think I'll ever stop. Yes, it's dynamic and your colleagues are usually the coolest people on earth, but my favorite part is maybe a little creepy. Being part of a space where other people—strangers—relax into who they really are, is exciting.
It's a thrill to be part of something ephemeral and constantly changing that is a meaningful backdrop to someone else's big night. It's like being on someone's home base, if not exactly their home. Making a person—again, a stranger—feel safe, seen and important, requires a lot of work. In some ways, it's a lot like or writing a book. Creativity is an essential part of every job in the hospitality industry, a collaboration with everyone in the room to create an immersive and emotionally valuable experience.
Jean, the protagonist of my latest novel, The Night Shift, is a bartender. Characters who are bartenders or servers or hosts are so valuable in stories because they are eternally, almost passively, a part of all things. And so are the places they work, which is why bars are such a staple in fiction.
In fiction and in life, bars are the setting for dates (good and bad,) handshake deals, reunions with long lost friends, revelations of shocking news, reconciliations, even weddings and funerals. Really, almost anything can happen in a bar; believe me, I've seen it all. Here, I've compiled a list of some of my favorite fictional bars, bartenders, and bargoers, many of whom have also seen it all.
*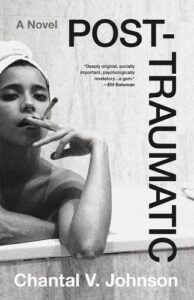 Chantal V. Johnson, Post-Traumatic 
One of my favorite books of the last year was Post-Traumatic by Chantal V. Johnson. I've never read anything like it. This book is so sad but also wildly and unapologetically hilarious. The book's protagonist Vivian, an aspiring writer and lawyer who works with clients in a psychiatric hospital, finds lots of ways to alter her mood, and she definitely knows her way around a bar. Vivian frequents bars on dates, with friends, and after professional conferences, but my favorite bar in this book is an imaginary one. Vivian has a fantasy about writing a successful book and doing interviews to promote it. In this fantasy, she seduces an imaginary journalist by singing Kate Bush songs at a fictional karaoke bar; "In the article the journalist would write that he fell in love with her somewhere around "Cloudbusting" but didn't make a move until "Wow."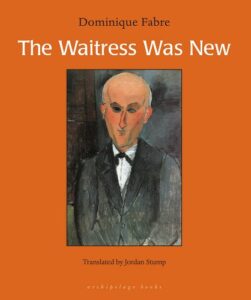 Dominique Fabre, The Waitress Was New 
This short, slice-of-life book follows, Pierrot, a career bartender, through the soapy death rattle of Le Cercle, a quintessential Paris bistro. This book captures every mood of service, shining a light on the bustling overwhelm of a dinner rush and the maudlin solitude of closing time. It is a faithful portrait of the hospitality ecosystem. More importantly, it poignantly examines what happens when that ecosystem gets disrupted, simply when one person does not show up for their shift.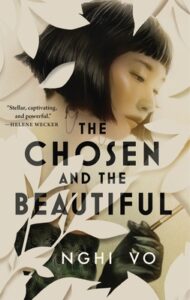 Nghi Vo, The Chosen and the Beautiful
This brightly burning retelling of the Great Gatsby from the perspective of Jordan Baker is a spectacular study in the never-ending party. That elusive dream of eternal celebration is summoned in these pages, and Nghi Vo conjures up another world where the cocktails at the bar are laced with demon blood and the nights never end. If this book was a cocktail, there would surely be some absinthe involved.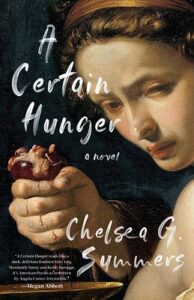 Chelsea G. Summers, A Certain Hunger 
In the opening scenes of A Certain Hunger, Summers introduces us to her protagonist—food critic and murderer—Dorothy, at the bar. We meet her gaze in the mirror, we see how she drinks her aperitif, how she carries herself, how she flirts with the men in the bar. The bar comes alive almost like a familiar, winding its way around Dorothy and revealing her convincing grace and darkest impulses in the most flattering light.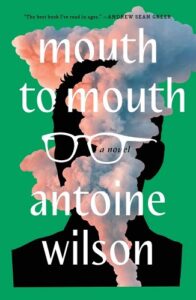 Antoine Wilson, Mouth to Mouth
Is there any kind of bar more simultaneously depressing and filled with promise than an airport bar? Mouth to Mouth is a thrilling reminder of all of the surprises a long wait at an airport can yield, and the near mystical quality of a bar (ok, the fancy one in the first class lounge is a bit more glamorous than what the rest of us are accustomed to) that always stands still while routes of the world swirl around it. Wilson does a masterful job of turning the airport bar into a kind of crystal ball.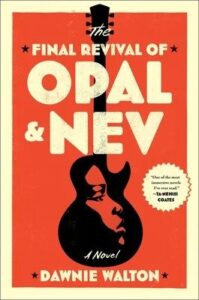 Dawnie Walton, The Final Revival of Opal and Nev
The Gemini is a bar where the titular Nev meets Opal, "This girl with the voice that flew over and through and around her sister's so strangely." It's not Nev's lighting strike moment in the face of Opal's skill that fascinates. Rather, it's the post-lightning strike in the Gemini's shabby greenroom that hits hard in the heart department. We've all been to these bars and clubs where everyone dreams big but has to settle for regular life.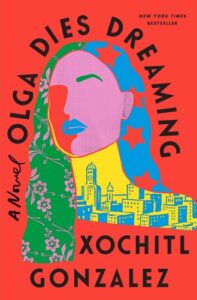 Xochitl Gonzalez, Olga Dies Dreaming
Xochitl Gonzalez offers up an astonishingly faithful portrait of New York City life, down to the protagonist, Olga's, local bar. I love the description of Noir; "a satiating place to be sad…like a well-insulated garage, illuminated by mismatched lamps and filled with old kitchen stools, in a completely unironic way." Noir is not glamorous, but it's a place you go where everybody knows your name. The jukebox has everything Olga wants in a playlist and the cast of regulars are pitch perfect, particularly Janette, the public school administrator who haunts the bar throughout the summer.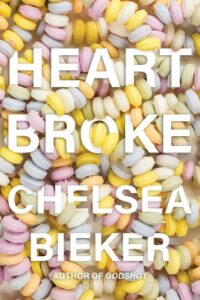 Chelsea Bieker, Heartbroke
Nobody writes like Chelsea Bieker. Each of her characters rings through these pages clear as a bell. I'm not sure how she does it in this collection, but each story is a jewel, the facets sharp, compelling, and heart wrenching. The Barge, a miner bar in the opening story, is no exception. Chelsea Bieker evokes the platonic form of dive bar—a place where the best and the worst things can happen (often at exactly the same time).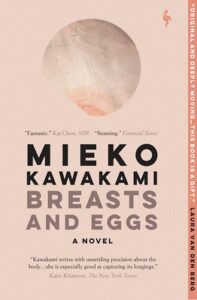 Meiko Kawakami, Breasts and Eggs
The protagonist of Breast and Eggs, Natsuko, and her sister, Makiko, grow up very bar adjacent. Their single parent mother is a hostess at a bar in the neighborhood, and eventually Makiko also becomes a hostess and single mom. Makiko's bar, Chanel, is not a happy place, but many places of work are not happy. Kawakami renders Chanel, and the characters who frequent it, in chilling detail. Kawakami finds every dark corner and angle in the examination of what it means to live and work in a female body, and sometimes those dark corners are in the shabby dim of Chanel.
__________________________________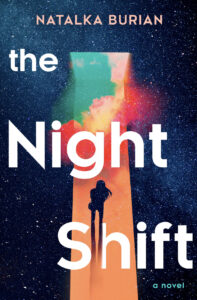 The Night Shift by Natalka Burian is available from Park Row Books, an imprint of HarperCollins Publishers.
---