Benjamin Percy: 5 Books That Feed My Techno-Paranoia
What If the Machines Have Already Taken Over?
Every time the hourglass or pinwheel icon appears on your screen, every time the hard drive chugs and whirs slowly, you wonder—have I been infected? When I visited that website or clicked that attachment, did I unknowingly download malware? Is a Trojan worming its way through the guts of the machine? Tracking my every keystroke? Has my credit card information been snatched and offloaded to Russia? Are other versions of me already being born as digital avatars?
So much of our lives exist online. So much of our vulnerable data is stored on our laptops and tablets and phones, waiting to be harvested. There is a reason to be paranoid.
That's the subject of my new novel, The Dark Net. Our digital vulnerability. Some people call it a techno-thriller. Some call it a horror novel for the digital age. No matter the label, it should make anyone reading it on a device feel especially uncomfortable.
Here are some of the landmark novels that put my brain on red alert.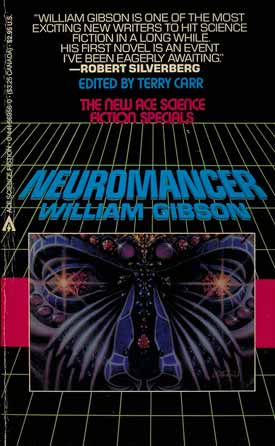 William Gibson, Neuromancer
A novel synonymous with the term cyberpunk. I was directly channeling its noir aesthetic, its panicked pacing, its underworld mysteries, and its hip and gritty portrait of hacker culture. No matter what safeguards you surround yourself with, somebody's going to get through.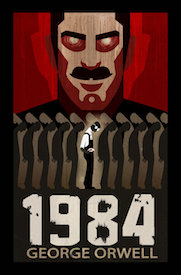 George Orwell, 1984
I'm not the first to say we're currently living in some cracked-mirror version of this novel. Doublethink is another version of "alternative facts." The propaganda and public manipulation of Big Brother is a close cousin to Breitbart and the White House press briefings. The thought police are another version of the trolls who stalk social media. But I'm especially interested in it as a novel of surveillance. We now live in a world where we are constantly being observed, tracked, recorded. And online, where your every keystroke and mouse click is fed into an algorithm, there are no secrets.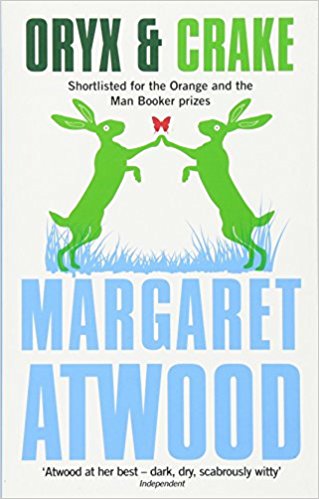 Margaret Atwood, Oryx and Crake
In this brilliant post-apocalyptic novel, multinational corporations have laid waste to the world with pollutants and genetic experimentation and pharmacological weirdness. There's a lot less brilliance, but plenty of corporate evil in The Dark Net. Big business is gobbling up the real world in the name of profit, and by giving the corporations supernatural agency, Atwood and I are turning up the volume on what's already happening.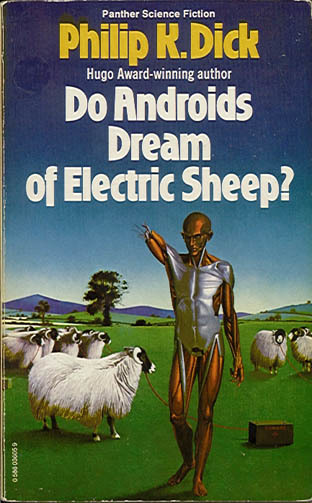 Philip K. Dick, Do Androids Dream of Electric Sheep?
Aka Blade Runner, one of my favorite films, about the impact of technology on our humanity. These days, on social media, some people curate their lives in such a way—shaping a narrative of wit, success, happiness—that you would never recognize them in reality. Their avatars are separate from them. Others tattoo themselves with QR Codes (that carry their credit card information). Some implant devices into their eyes and ears and heart. Some hold up a phone in a foreign country to translate voices. Some companies are pushing for their employees to get microchipped. Some people observe their aging parents through devices that track their location and heart rate and insulin levels. We're steadily becoming more reliant on tech to engage with the world, which makes us that much more vulnerable to bio-hacking. An assault on our tech is an assault on our body and soul.
Technology scared the shit out of the Victorians long before gene-splicing and satellites and smartphones became a reality. This is a novel about science gone wild, and it laid the groundwork for everything from The Terminator to Weird Science to The Dark Net.
__________________________________
Benjamin Percy's The Dark Net is available now from Houghton Mifflin Harcourt.
---