AudioFile's Best Audiobooks of September
The Month in Literary Listening

Each month, for your literary listening pleasure, our friends at AudioFile Magazine bring us the cream of the audiobook crop.
This month's horde of harmonious audiobooks includes Andrew Sean Greer's Less (read by Robert Petkoff), Stephen King's Fairy Tale (read by Seth Numrich and the author), and Maggie O'Farrell's The Marriage Portrait (read by Genevieve Gaunt).
*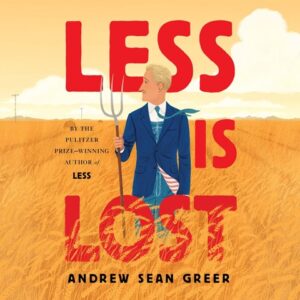 Less is Lost by Andrew Sean Greer | Read by Robert Petkoff
AudioFile Earphones Award
[Hachette Audio | 7.75 hrs.]
Narrator Robert Petkoff clearly enjoys himself in recounting the insightful and humorous misadventures of the hapless gay minor novelist Arthur Less. The novel's narrator is Arthur's partner, Freddy, who is in Maine for work. Petkoff imbues him with a tone of wry amusement as he describes Arthur's travels across America in a camper van, on a literary tour to earn desperately needed cash. Through his adventures, the listener begins to understand the kindhearted Arthur and his quest for certainty. Especially humorous are passages in German (with translations), a language that Arthur THINKS he speaks very well.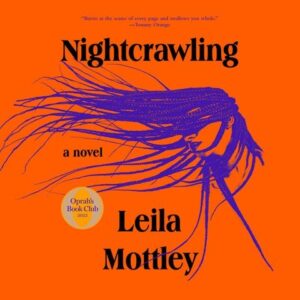 Nightcrawling by Leila Mottley | Read by Joniece Abbott-Pratt
AudioFile Earphones Award
[Random House Audio | 10.75 hrs.]
From this audiobook's opening line, Joniece Abbott-Pratt's narration creates an immersive listening experience. She perfectly embodies the first-person perspective of Kiara, a high school dropout who is living with her older brother, Marcus, in a shabby apartment in East Oakland, California. Abbott-Pratt's performance perfectly captures Kiara's anguished decision to become a sex worker to survive. With no job skills, what else can she do? With Abbott-Pratt's empathetic understanding of the characters, she creates one of the most moving and emotionally intimate audiobooks of the year.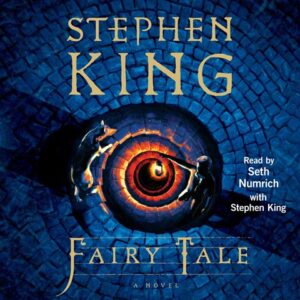 Fairy Tale by Stephen King | Read by Seth Numrich, Stephen King
AudioFile Earphones Award
[Simon & Schuster Audio | 24 hrs.]
Seth Numrich's narration of 17-year-old Charlie Reade's story is moving and frightening in equal measure. Charlie befriends a reclusive curmudgeon, Howard Bowditch, and his aging dog. When Howard dies, Charlie inherits his house and dog, and a cassette recording—voiced remarkably by Stephen King. On it, Howard tells of a locked shed, a portal to a dying world, and Charlie's part in a plan for salvation. Numrich creates a distinctive voice for each character, complete with growls and guttural snarls for evildoers. Listeners will be drawn into this audiobook by the intimate tone of Numrich's narration, which is like hearing Charlie himself.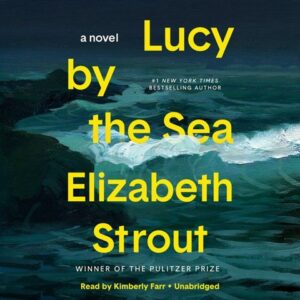 Lucy by the Sea by Elizabeth Strout | Read by Kimberly Farr
AudioFile Earphones Award
[Random House Audio | 8.5 hrs.]
Kimberly Farr brings her characteristic blend of introspection and compassion to this next chapter in Lucy Barton's life. As the pandemic begins, Lucy, at the urging of her ex-husband, William, flees New York City for the relative calm of coastal Maine. Farr describes Lucy's initial confusion over William's worries, which morphs into dread as she comes to see the devastating impact of COVID. With perfectly modulated tones, Farr depicts Strout's awkward, frail, and flawed characters while allowing listeners to glimpse the powerful emotions that threaten to overwhelm them.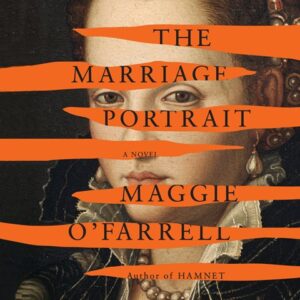 The Marriage Portrait by Maggie O'Farrell | Read by Genevieve Gaunt, Maggie O'Farrell [Afterword]
AudioFile Earphones Award
[Random House Audio | 13.5 hrs.]
Three talented women—narrator, author, and protagonist—combine forces for this gripping historical novel set in Renaissance Italy. Maggie O'Farrell, author of Hamnet, here introduces us to Lucrezia de' Medici of Florence, who married Duke Alfonso d'Este of Ferrara in 1559. Genevieve Gaunt's captivating performance illuminates the suspenseful tale like gold leaf on a beautiful manuscript. She reads O'Farrell's world-building descriptions of court and countryside with seductive enunciation and pacing. Her 15-year-old Lucrezia is a tender pawn with brains and spirit. Her baritoned Alfonso is charismatic and chilling.
**
NONFICTION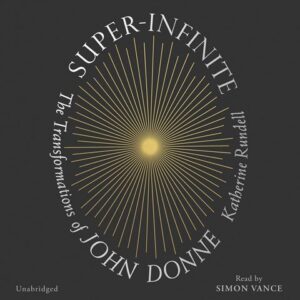 Super-Infinite: The Transformation of John Donne by Katherine Rundell | Read by Simon Vance
AudioFile Earphones Award
[Blackstone Audio | 7 hrs.]
Portraying the life of the seventeenth-century poet John Donne, narrator Simon Vance is, as always, eloquent, precise, and finely attuned. He delivers some of the finest lines in British poetry with ease and assurance. Donne's poetic genius emerged out of long struggle and deprivation, shadowed by a love-match elopement that ruined his prospects but inspired much of his greatest verse. This fine production of one of this year's best literary biographies will lead listeners inevitably to the riches of Donne's poetry.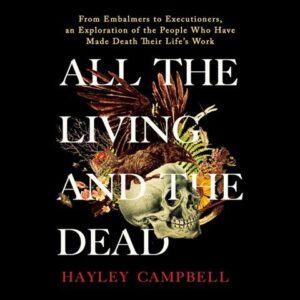 All the Living and the Dead: From Embalmers to Executioners, an Exploration of the People Who Have Made Death Their Life's Work by Hayley Campbell | Read by Hayley Campbell
AudioFile Earphones Award
[Macmillan Audio | 9 hrs.]
Journalist Hayley Campbell explores the often hidden world of those who work closely with death, finding compassion in unexpected settings. Campbell's British accent and matter-of-fact delivery take the listener on a tour of mortuaries, postmortem experimentation, death-mask artistry, crime-scene cleaning, and executions, among others. Her morbid fascination is evident in her tone as she sheds light on curiosities surrounding a subject that is foreign to many people. Ultimately, Campbell calls for a closer relationship to death, less mystery surrounding this universal passage, and a reduction of fear through greater understanding.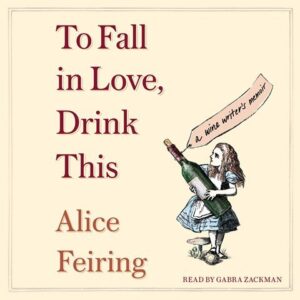 To Fall in Love, Drink This: A Wine Writer's Memoir by Alice Feiring | Read by Gabra Zackman
AudioFile Earphones Award
[Simon & Schuster Audio | 7 hrs.]
Narrator Gabra Zackman has that rare ability to get inside the souls of her authors. She reads Feiring's memoir with an understanding of its confessional dips into the past and its compelling journeys into the wine world of the present. The audiobook is an appreciation of how a woman overcame a stressful childhood and unfulfilling romances to become one of the most important wine writers of her time. The merging of this talented narrator with the irreverent but essential wine writer creates a remarkable listening experience.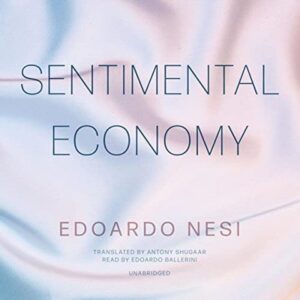 Sentimental Economy by Edoardo Nesi, Antony Shugaar [Trans.] | Read by Edoardo Ballerini
AudioFile Earphones Award
[Blackstone Audio | 4 hrs.]
Narrator Edoardo Ballerini elevates this poignant audiobook. He gives this series of connected essays a pliable reading that emulates the author's voice, which ranges from authoritative (on politics and economics) to interrogative (on Italy's future). His tone befits a work that combines memoir, economic analysis, and speculation. A novelist, translator, and former member of the Italian parliament, Nesi was, tellingly, an owner of a now shuttered woolen mill. He bemoans the loss of such artisanal industries. This is an immersive and satisfying listen.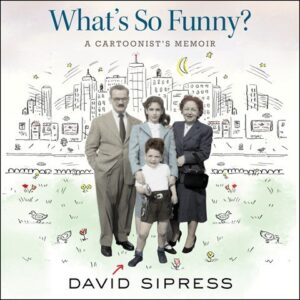 What's So Funny: A Cartoonist's Memoir by David Sipress | Read by T. Ryder Smith
AudioFile Earphones Award
[Harper Audio | 7.5 hrs.]
In wry tones, T. Ryder Smith deftly narrates David Sipress's bittersweet and charming memoir about growing up in New York City in the 1960s and his rocky road to being a successful cartoonist for the NEW YORKER. Smith's meticulous enunciation ensures that the listener doesn't miss a moment of this tongue-in-cheek, sometimes heartbreaking story, which reminds us that the greatest inspiration for humor is everyday life. The accompanying pdf, filled with family photos, textually appropriate visuals, and the author's cartoons—including his very first one, done as a child—is icing on the cake.

---