AudioFile's Best Audiobooks of October
The Month in Literary Listening
Each month, our friends at AudioFile Magazine share a curated list of the best audiobooks for your literary listening pleasure.
*
OCTOBER FICTION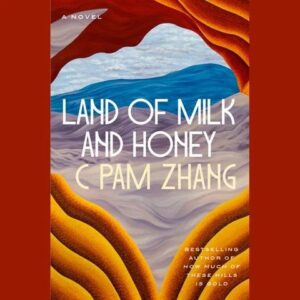 Land of Milk and Honey by C Pam Zhang| Read by Eunice Wong
AudioFile Earphones Award
[Penguin Audio | 8 hrs.]
Eunice Wong performs this immersive novel about a female Asian American chef who is experiencing an apocalyptic event in Earth's near future. The unnamed narrator is unable to return to the U.S. after smog covers the globe, blocking the sunlight and killing most of the planet's plants and animals. To escape impending disaster, she takes a job cooking for a billionaire in an isolated mountaintop compound. Wong beautifully captures her narrative voice. Her performance adds layers of emotional depth to a compelling story, creating one of the must-listen audiobooks of the year.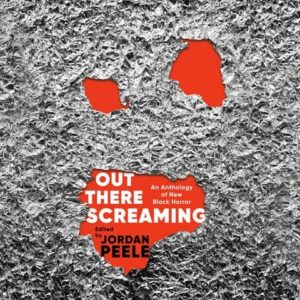 Out There Screaming: An Anthology of New Black Horror by Jordan Peele, John Joseph Adams [Eds.] | Read by Jordan Peele [Fore.], Myron Willis, JD Jackson, Adenrele Ojo, Angel Pean, Shayna Small, Dion Graham, Joniece Abbott-Pratt, Robin Miles, André Santana, Keylor Leigh, Prentice Onayemi, Dominic Hoffman, et al.
AudioFile Earphones Award
[Random House Audio | 14 hrs.]
Jordan Peele introduces this horror anthology featuring 19 Black authors. Each of the stories blends realism with horror or science fiction, providing an insightful perspective while still remaining chilling. From cars with huge eyes that direct racist cops whom to arrest, to a pair of stranded travelers in Alabama, each story captures the ear with unsettling horror and powerful social commentary. The anthology makes it easy to pause between stories, but the performances make it addictively easy to keep listening to just one more; each story's narrator shines.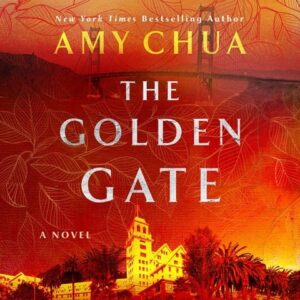 The Golden Gate by Amy Chua |Read by Robb Moreira, Tim Campbell, Suzanne Toren
AudioFile Earphones Award
[Macmillan Audio | 13.25 hrs.]
After the ending of this compelling crime story, listeners hear a conversation between the author and narrator Robb Moreira. Moreira portrays police detective Al Sullivan in this story about a prominent industrialist who is murdered in San Francisco's posh Claremont Hotel in 1944. Moreira displays his extensive theatrical experience as he animates characters as diverse as low-life thugs, the upper-class Bainbridge women, and even Madame Chiang Kai-shek. Tim Campbell and Suzanne Toren ably narrate the court deposition sequences. This audiobook is part hard-boiled detective story, part family saga, and wholly good listening!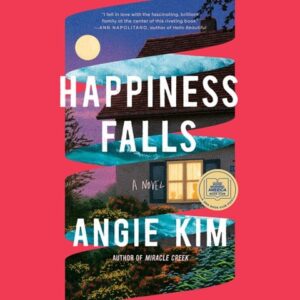 Happiness Falls by Angie Kim| Read by Shannon Tyo, Sean Patrick Hopkins, Thomas Pruyn, Angie Kim
AudioFile Earphones Award
[Random House Audio | 13 hrs.]
Shannon Tyo, Sean Patrick Hopkins, and Thomas Pruyn narrate this riveting story, which begs the question, how well do we truly know the members of our family? Twenty-year-old Mia and her twin brother are home from college during the pandemic when their father goes missing. Tyo captures Mia's narrative voice as we follow the family's frantic search for her father. Hopkins performs journal entries from the father's perspective, and Thomas Pruyn, an autistic performer, voices Mia's younger brother, Eugene, an autistic teenager. Both Hopkins and Pruyn's performances add layers of vital insight into this complex family.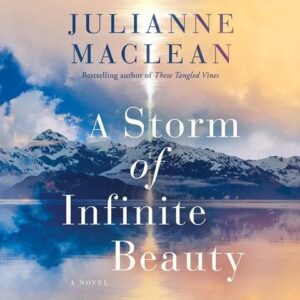 A Storm of Infinite Beauty by Julianne MacLean| Read by January LaVoy
Winner of AudioFile Earphones Award
[Brilliance Audio | 8.5 hrs.]
January LaVoy gives an expert performance of Canadian author Julianne MacLean's compelling historical novel. Scarlett Fontaine was a Hollywood legend before her untimely death. Gwen Hollingsworth, a distant relative, is curator of a museum dedicated to Scarlett memorabilia. When a photojournalist Peter Miller arrives claiming Scarlett was in Valdez, Alaska, during the devastating earthquake of 1964 and that she had a child there, Gwen is thunderstruck. LaVoy makes her shock palpable. As two intriguing timelines unfold, LaVoy makes the characters and events fully believable. Her authenticity makes this well-researched historical novel come alive.
*
OCTOBER NONFICTION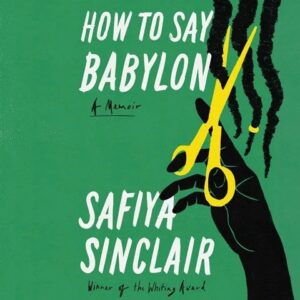 How to Say Babylon: A Memoir by Safiya Sinclair| Read by Safiya Sinclair
AudioFile Earphones Award
[Simon & Schuster Audio | 16.75 hrs.]
Author/narrator Safiya Sinclair emphasizes the poetry of her words as she narrates her memoir. Her soft Jamaican accent sounds like gentle waves. Sinclair begins by defining "Babylon," the term that Rastafarians coined to refer to the corrupting influences of Western culture—white oppression, in particular. Her father, a musician, became a strict Rastafarian who expected women to obey the men in their lives. She describes her terror as his beatings become a constant threat. The memoir's throughlines are Sinclair's depictions of her mother's gentle love, her siblings' tenderness, her own determination, and the poetry that grew within her.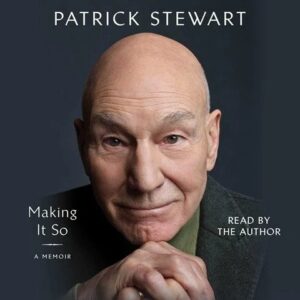 Making It So: A Memoir by Patrick Stewart| Read by Patrick Stewart
AudioFile Earphones Award
[Simon & Schuster Audio | 18.75 hrs.]
Yorkshireman Sir Patrick Stewart presents a revealing, clear, and beautifully written memoir about his journey from humble beginnings that included domestic violence to the heights of international film, stage, and television stardom. His performance is compassionate, sensitive, and powerful, with well-paced timing and notable precision exercised in every word. Stewart evokes pathos as he expresses great appreciation for the handful of teachers, friends, and mentors who helped him on such a miraculous journey. His insights and observational skills are fully on display—he easily could have been a great full-time writer. This is an audiobook not to miss.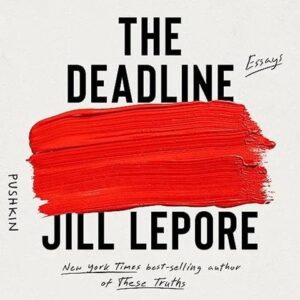 The Deadline: Essays by Jill Lepore| Read by Jill Lepore
AudioFile Earphones Award
[Pushkin Industries | 22.5 hrs.]
Jill Lepore, New Yorker staff writer and two-time Pulitzer Prize finalist, is a captivating essayist and a terrific performer of her own writing. Her pace is upbeat without being too fast; her articulation is clear; and her voice, midrange with the occasional high note, blooms with enthusiasm. That enthusiasm, combined with humor and smarts, makes for enticing listening. Whether she's exploring women's career options via the lives of her own mother and Ben Franklin's sister, reconsidering Mary Shelley's Frankenstein as a slave narrative, reveling in motherhood, or riffing on her love of bicycling, Lepore is erudite, funny, and thought-provoking.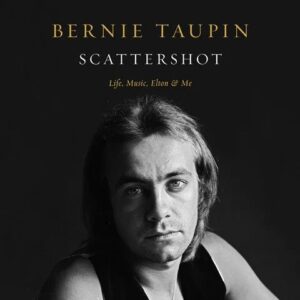 Scattershot: Life, Music, Elton, and Me by Bernie Taupin| Read by John Lee, Bernie Taupin
AudioFile Earphones Award
[Hachette Audio | 15.5 hrs.]
After Elton John's songwriting collaborator delivers an introductory note with appealing sincerity, John Lee narrates Bernie Taupin's story with boyish charm and beguiling enthusiasm. His sensitivity to Taupin's perspectives and the rhythms of his literary writing is palpable and quite beautiful to hear. Taupin is an uncommon pop music guy—self-aware and humble. Lee's performance captures the 73-year-old author's finely tuned appreciation of life and art. He makes this autobiography a moving audiobook to hear.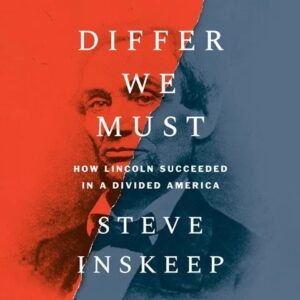 Differ We Must: How Lincoln Succeeded in a Divided America by Steve Inskeep| Read by Steve Inskeep
AudioFile Earphones Award
[Penguin Audio | 9 hrs.]
It's no surprise that Steve Inskeep, of National Public Radio, narrates well. He has the practiced cadence and authoritative tone of a polished broadcaster. This is a compelling listen about Abraham Lincoln, the most written about president in American history. Inskeep examines how the great man dealt with those he disagreed with (Stephen Douglas), those who were critical of him (Frederick Douglass), those who didn't follow his directions (General George McClellan), and those he had to soothe emotionally (his wife, Mary). The politics of today are illuminated in this fine, deftly narrated work.
---