AudioFile's
Best Audiobooks of March
The Month in Literary Listening

Each month, for your literary listening pleasure, our friends at AudioFile Magazine bring us the cream of the audiobook crop.
This month's treasures includes Marlon James' Moon Witch, Spider King (read by Bahni Turpin), Gish Jen's Thank You, Mr. Nixon (read by Justin Chien, Catherine Ho, Annie Q, Eunice Wong), Bernardine Evaristo's Manifesto (read by the author), and Harvey Fierstein's I Was Better Last Night (also read by the author).
*
FICTION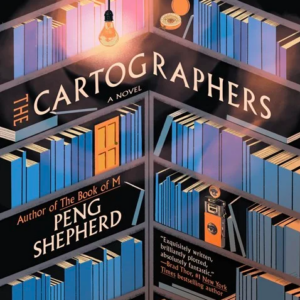 The Cartographers by Peng Shepherd | Read by Emily Woo Zeller, Nancy Wu, Karen Chilton, Ron Butler, Neil Hellegers, Jason Culp, Brittany Pressley
AudioFile Earphones Award
[Harper Audio | 14.25 hrs.]
A superb ensemble of narrators animates this exciting tale of friendships and betrayals, a cartographers' cabal, maps, murder, and towns that may not be there. Among her father's effects, Nell discovers what appears to be a worthless 1930s highway map. However, this map hides dark secrets as well as a "phantom settlement" known only to "the Cartographers." Nell's third-person point of view comes alive with narrator Emily Woo Zeller's artistry, while the other narrators' perceptive interpretations create fascinating, believable secondary characters. A thrilling literary mystery.
Moon Witch, Spider King: Dark Star Trilogy, Book 2 by Marlon James | Read by Bahni Turpin
AudioFile Earphones Award
[Penguin Audio | 30.75 hrs.]
Bahni Turpin shows extraordinary range in her expert narration of this sprawling fantasy. Listeners are treated to the fascinating and tumultuous 177-year life story of the witch Sogolon—from her painful childhood to her rise to extraordinary power. Turpin smoothly navigates this complicated story, enlivening the unique rhythm of James's prose. She embodies Sogolon completely, but that's only the beginning—she also gives life to dozens of other characters, perfecting high-pitched whines and deep-throated growls, voices melodic and rough. Her stunning narration will keep listeners riveted through every minute of this epic fantasy.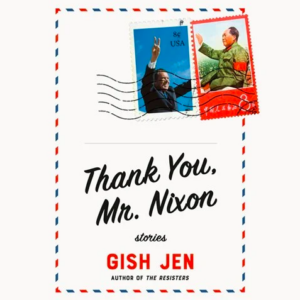 Thank You, Mr. Nixon: Stories by Gish Jen | Read by Justin Chien, Catherine Ho, Annie Q, Eunice Wong
AudioFile Earphones Award
[Random House Audio | 8.75 hrs.]
A quartet of narrators excels in delivering these linked stories, which chronicle the years since Nixon's 1972 visit to China. Their deliveries of these immersive and clever works match just the right voices, cadences, and tones to the stories. Annie Q performs the title story with a youthful voice, retelling the story of a Chinese girl, now in heaven, who decades ago met the former president, now in hell. Eunice Wong captures the long-suffering mom whose family is coming apart in "Detective Dog," and Catherine Ho inhabits the bittersweet voice of "Amaryllis." Justin Chien is spot-on in conveying the moral ambiguities of "Rothko, Rothko." A rewarding listening experience.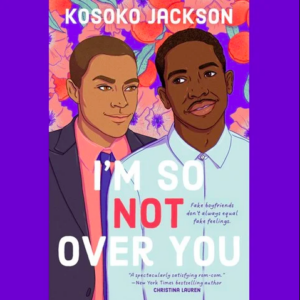 I'm So (Not) Over You by Kosoko Jackson | Read by Timothy Bell Reese
AudioFile Earphones Award
[Penguin Audio | 11 hrs.]
Timothy Bell Reese narrates a humorous yet heartfelt fake dating romance. Kian Andrews is absolutely and completely OVER Hudson Rivers, who broke his heart three months ago. Reese portrays Kian's constant overthinking and rampant word vomit convincingly and sympathetically, highlighting the comedy without being cruel. Reese gives Hudson, Kian's ex, an accent as thick and sweet as Georgia peach syrup, making it easy to see why Kian fell for him, and why he is willing to go along with Hudson's ridiculous scheme. Reese delivers a charming and engaging performance of this Gen Z love story.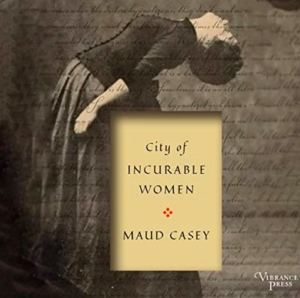 City of Incurable Women by Maud Casey | Read by Hope Newhouse
AudioFile Earphones Award
[Vibrance Press | 3 hrs.]
Hope Newhouse's sensitive performance of this phantasmagorical novel lingers long in the listener's imagination. Blending fact with fiction, the author explores the nineteenth-century phenomenon of women hospitalized with hysteria. Fictional portraits and actual case notes from Paris's Salpêtrière Hospital combine for a haunting study of mysterious occurrences, individual agency, and power dynamics. Newhouse's light, precise voice and welcoming tone immediately engage listeners in the women's personal accounts. Her impeccable French further increases the verisimilitude as listeners wander among these remarkably resilient women, their ghosts, and their stigmata.
NONFICTION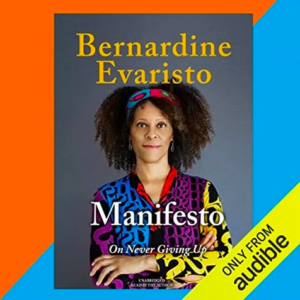 Manifesto: On Never Giving Up by Bernardine Evaristo | Read by Bernardine Evaristo
AudioFile Earphones Award
[Blackstone Audio | 6 hrs.]
Bernadine Evaristo, author of the Booker Prize-winning novel Girl, Woman, Other narrates her new memoir with an actor's skill and an author's emotional engagement. Speaking in an attractively husky voice, with exquisite enunciation and pacing, Evaristo mines her life to explore what it's like to grow up visually different in majority white England. The daughter of a Black Nigerian father and a white English Catholic mother, Evaristo was the middle child in a large family that lived in an eccentric house in a working-class London neighborhood. Honest, smart, and often very funny, Evaristo is a captivating and enlightening woman to spend time with.
I Was Better Last Night: A Memoir by Harvey Fierstein | Read by Harvey Fierstein
AudioFile Earphones Award
[Random House Audio | 12.5 hrs.]
This wonderful audiobook is a special treat for those who know and love actor, writer, and director Harvey Fierstein. He narrates the book himself in THAT VOICE. His singular, often outrageous, perspective reflects his artistry. His writing is frequently poetic, always awake and aware, and his wit is without peer. Winner of numerous awards, Fierstein recounts his larger-than-life personal and artistic triumphs and failures, frequently passing on the credit for his successes to his colleagues. With wildly funny anecdotes sprinkled throughout (no one can do that combination of sweetness and vitriol quite like Fierstein), this is a must-listen.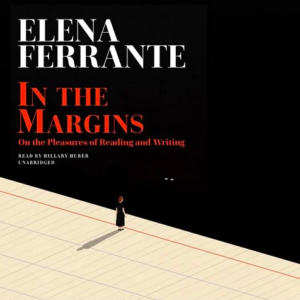 In the Margins: On the Pleasures of Reading and Writing by Elena Ferrante, Ann Goldstein [tr.]| Read by Hillary Huber
AudioFile Earphones Award
[Blackstone Audio | 2.5 hrs.]
Narrator Hillary Huber's sumptuous voice brings out the poignancy of these four thought-provoking essays, which are rich with the enigmatic Italian author's insights and stories about the writers who have made a significant contribution to her life and our world. Huber delivers the material with a full-bodied resonance that accentuates the lush imagery in Ferrante's ideas on thoughts and how they get onto paper. References to global literature that inspired Ferrante's work and impacted the writing and success of other female writers are delivered with a melodic flair that conveys the mystique of language. A short but lavish listening experience for lovers of letters and literature.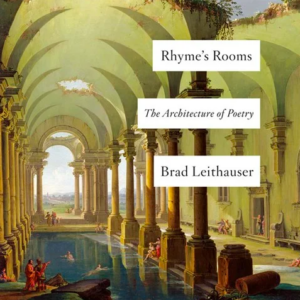 Rhyme's Rooms: The Architecture of Poetry by Brad Leithauser | Read by Kevin R. Free
AudioFile Earphones Award
[Random House Audio | 11.25 hrs.]
Poetry is meant to be heard, and this detailed explanation of its pistons and gears finds its natural form as an audiobook. Poet and critic Brad Leithauser's analysis of rhyme and meter is designed for a general audience and is illuminated with a succession of sharp, inventive similes and metaphors. Given some of the greatest lines in literature, narrator Kevin R. Free is refreshingly plain and unaffected, performing with ease, clarity, and precision. As is the case with a good poem, one can revisit the work again and again, with profit, pleasure, and growing appreciation.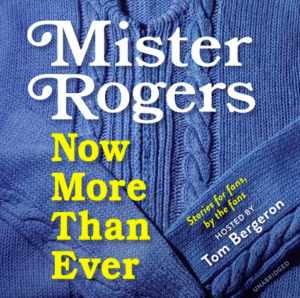 Mister Rogers — Now, More Than Ever: Stories for fans, by the fans by Dennis Scott | Read by Tom Bergeron, David Newell, Maxwell King, Joel Dulberg, Cory Geishauser, Julie D. Saltman, The Cowsills, Jim Brickman, Kellie Pickler, Lee Greenwood, Jaci Velasquez, Marilyn McCoo, Billy Davis
AudioFile Earphones Award
[Hachette Audio | 1.25 hrs.]
While he was welcomed into millions of homes on a daily basis, this audio documentary about Fred Rogers and his "Neighborhood" examines his impact one person at a time. Tom Bergeron, the lead narrator, serves as more of a bridge between themes, introducing each area examined. The real stars are the dozens of people who talk about the effect "Mister Rogers' Neighborhood" and its host had on them. Some entries are short, just a few sentences. Others are much longer. But all are heartwarming and speak to the fact that Mister Rogers was the same person on the screen and off. The stories are engaging and carry listeners along.
*

---