AudioFile's Best Audiobooks of March
The Month in Literary Listening
Each month, for your literary listening pleasure, our friends at AudioFile Magazine bring us the cream of the audiobook crop.
This month's horde of harmonious audiobooks includes Salman Rushdie (read by Sid Sagar), Jenny Jackson (read by Marin Ireland), and Matthew Desmond (read by Dion Graham).
*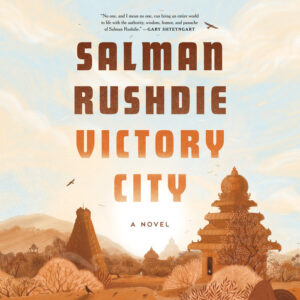 Victory City by Salman Rushdie| Read by Sid Sagar
AudioFile Earphones Award
[Random House Audio | 11.75 hrs.]
Rushdie's latest novel defies easy description. It is magical realism and myth, historical fiction and fable, all centered around the life story of Pampa Kampana, queen of Vijayanagar—Victory City—in southern India. Narrator Sid Sagar embraces the tone of this audiobook; within moments of its opening, his performance invites listeners to suspend disbelief and step into an entirely different world. Sagar's narrative skill spans drama, humor, and suspense with equal alacrity, and the effect is thoroughly engaging.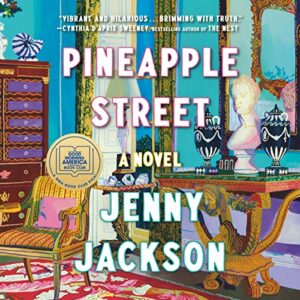 Pineapple Street by Jenny Jackson| Read by Marin Ireland
AudioFile Earphones Award
[Penguin Audio | 8.5 hrs.]
Narrator Marin Ireland excels at depicting the insular, privileged world of the Stockton family in contemporary Brooklyn Heights in Jenny Jackson's debut audiobook. Ireland gracefully takes listeners into an exclusive milieu of private schools, galas, and grand townhouses while beautifully conveying the frailties and emotional confusion. Ireland expresses the nuanced perspectives of sisters Georgianna and Darley, and their sister-in-law Sasha, seamlessly shifting her tone and affect to portray their panic, anguish, distress, and worries. A surprisingly relatable listen.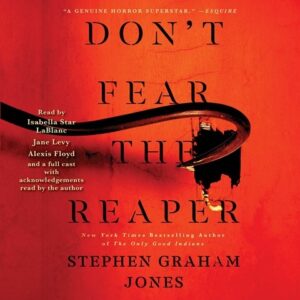 Don't Fear the Reaper: Jade Daniels, Book 2 by Stephen Graham Jones| Read by Isabella Star LaBlanc, Jane Levy, Alexis Floyd, and a full cast
AudioFile Earphones Award
[Simon & Schuster Audio | 15 hrs.]
A talented cast of narrators performs a horror story involving Jade, the survivor of a small-town massacre. She attempts to put her traumatic past behind her, but when a serial killer escapes during a prison transfer in a blinding storm, another massacre may be on the horizon—unless Jade and her friends can stop it. Every character is voiced by a distinct and capable narrator, and their performances are filled with surprising heart. Isabella Star LaBlanc imbues Jade with a haunted but headstrong tone and shoulders the bulk of the story with aplomb.
The New Life by Tom Crewe| Read by Freddie Fox
AudioFile Earphones Award
[Simon & Schuster Audio | 13.5 hrs.]
British actor Freddie Fox gives a riveting performance of this historical novel. In 1894 London, Henry and John set out to write a scientific book criticizing Britain's unjust sodomy laws, each with personal reasons for the undertaking. Fox's narration is brimming with life and movement; listening to it feels like watching a play. He gives Henry and John wonderfully distinct voices that highlight their different personalities. His attention to detail, along with his ability to capture the smallest shifts in accent and tone, is sublime. A triumphant performance of a complex, thought-provoking book.
Vera Wong's Unsolicited Advice for Murderers by Jesse Q. Sutanto| Read by Eunice Wong
AudioFile Earphones Award
[Penguin Audio | 10.75 hrs.]
Eunice Wong's brisk performance perfectly suits this humorous yet poignant cozy mystery. The lonely existence of 60-year-old Chinese immigrant Vera Wong takes a wild turn when she discovers a dead body in her rundown San Francisco tea shop. Vera is a woman of strong opinions and decisive actions, and Wong's crisp, accented portrayal reveals all of Vera's amusing, endearing, and exasperating traits. Wong manages the large cast with plenty of energy and enthusiasm, illuminating the individual stories that advance the action and unveil the mystery. Let's hope this isn't the last we hear of Vera and company.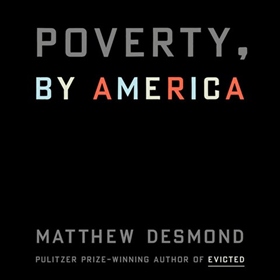 Poverty, By America by Matthew Desmond| Read by Dion Graham
AudioFile Earphones Award Winner
[Random House Audio | 5.75 hrs.]
Dion Graham is a master of nonfiction narration. Here, Graham varies his pacing to complement the flow of Matthew Desmond's writing, whether he's describing the depth of American poverty, the history of why poverty exists in such a wealthy country, or the heartrending examples of poverty's effects on real people. Desmond debunks old tropes surrounding poverty and urges listeners to become poverty abolitionists in order to end this national disgrace. As in their previous pairing (EVICTED, 2016), Graham performs with energy and intensity, matching Desmond's outrage.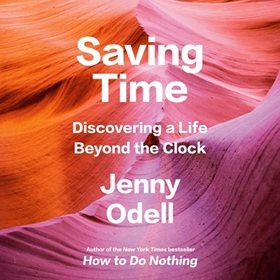 Saving Time: Discovering a Life Beyond the Clock by Jenny Odell| Read by Kristen Sieh
AudioFile Earphones Award
[Random House Audio | 11.5 hrs.]
A California artist, teacher, and author of books about disconnecting from commercial culture offers a dazzling meditation on the possibilities and abuses of time. With its sprawling range of perspectives, historical references, and moving personal vignettes, this audiobook needs a performance from someone like Kristen Sieh. She narrates with emotional breadth and cultural awareness that honors the author's worldview and hopeful insights. The author shows how keeping track of time is a modern invention, and obsessing about measured external time keeps us from connecting more fully with our deeper selves and the beauty around us.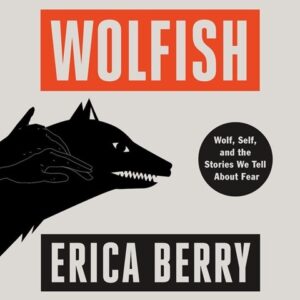 Wolfish: Wolf, Self, and the Stories We Tell About Fear by Erica Berry| Read by Lessa Lamb
AudioFile Earphones Award
[Macmillan Audio | 15.5 hrs.]
Lessa Lamb inhabits the youthful sound and elegant style of this layered audiobook. Her timing and sense of occasion add richness to its informed foray into all things wolf as she captures the drama, fear, and anxiety that underlie the immersive presentation. The author tells her own fraught coming-of-age story, recounts the accidental reintroduction of wolves in her home state of Oregon, and retells the foundational myths and lore of wolves around the world.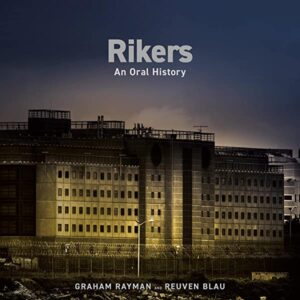 Rikers: An Oral History by Graham Rayman, Reuven Blau| Read by Nathan Agin, Jonathan Beville,Nancy Bober, Gisela Chipe, Nicky Endres, James Fouhey, Philip Hernandez, Cary Hite, Eric Jason Martin, Kamali Minter, Karen Murray, Jose T. Nateras, Kiiri Sandy
AudioFile Earphones Award
[Random House Audio | 15.5 hrs.]
Using multiple narrators to perform this disturbing audiobook was a masterful decision. The voices carry several different accents, tempos, tones, and even attitudes that reflect the diversity of those incarcerated or working on Rikers Island, a hellhole that is New York's largest and best-known jail. The narrators are all first-rate as they recount stories of arrest, casual cruelty, simple kindness, extraordinary brutality, exploitation, and fear. The multiple narrators allow the stories to flow into each other while still separating both the individuals and their experiences. An engrossing look at the carceral state and the people within it.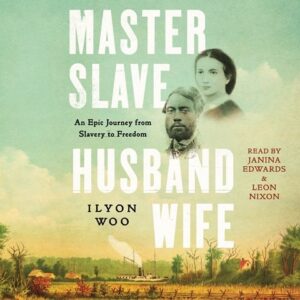 Master Slave Husband Wife: An Epic Journey from Slavery to Freedom by Ilyon Woo| Read by Janina Edwards, Leon Nixon
AudioFile Earphones Award
[Simon & Schuster Audio | 13 hrs.]
Talented narrators Janina Edwards and Leon Nixon expertly deliver this riveting, well-researched historical account. Ellen and William Craft were an enslaved couple in antebellum Macon, Georgia. In 1848, they fled more than 1,000 miles to the North with Ellen disguised as a disabled white man and William posing as her enslaved servant. The moving true story feels like a novel, and the dual narration engages listeners even more. Edwards and Nixon give clear and authoritative performances that capture the Crafts' courage, resilience, and enduring love. An important and compelling audiobook full of historical details and insight.
________________________

---