AudioFile's Best Audiobooks of June
The Month in Literary Listening

Each month, for your literary listening pleasure, our friends at AudioFile Magazine bring us the cream of the audiobook crop.
This months smorgasbord of sonic delights includes Kirsten Chen's Counterfeit (read by Catherine Ho), Emma Straub's This Time Tomorrow (read by Marin Ireland), Tom Perrotta's Tracy Flick Can't Win (read by Lucy Liu and a full cast), and Minnie Driver's Managing Expectations (read by the author).
*
FICTION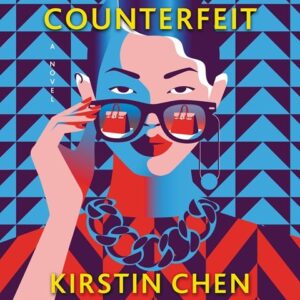 Counterfeit by Kirstin Chen | Read by Catherine Ho
AudioFile Earphones Award
[Harper Audio | 7.5 hrs.]
Narrator Catherine Ho delivers a stellar performance of this fast-paced caper. She perfectly inhabits Ava Wong, a frazzled wife and mother who is on hiatus from her law career, as well as Winnie Fang, Ava's former shy classmate from 20 years ago, who's now rich and full of confidence. Winnie entangles Ava in her global fake handbag scheme. The first half is told from Ava's first-person point of view, as told to a detective. Ho's sharp narration expertly builds tension and conveys the story's sardonic tone. The second half is Winnie's third-person perspective. Throughout, Ho channels both characters' manipulative and subversive qualities and keeps listeners guessing at what's real in this entertaining listen.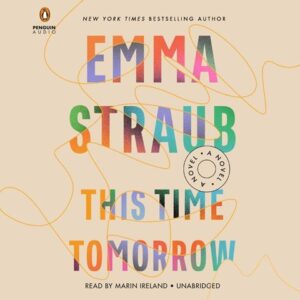 This Time Tomorrow by Emma Straub | Read by Marin Ireland
AudioFile Earphones Award
[Penguin Audio | 8.5 hrs.]
Marin Ireland offers an adroit and heartfelt performance of Emma Straub's clever new novel. On her fortieth birthday, Alice realizes that her life doesn't feel so satisfying anymore. Plus, her dad is dying. But what to do? Why, go to sleep and wake up on your sixteenth birthday, of course. As she dips in and out of lifetimes, Alice wrestles with big questions and funny situations. Ireland's welcoming voice and deft pacing keep listeners fully engaged in the insightful, generous plot. Add her gifts for characterization and mimicry and you have addictive listening.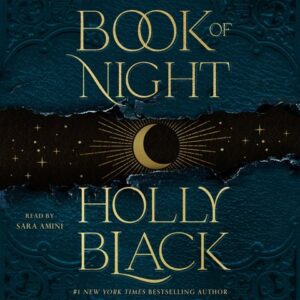 Book of Night by Holly Black | Read by Sara Amini
AudioFile Earphones Award
[Macmillan Audio | 12.5 hrs.]
Award-winning YA author Holly Black has created an imaginary masterpiece yet again with her first foray into adult fantasy, narrated with perfection by Sara Amini. With a mix of cynicism and humor, Amini brings Charlie Hall to life, even while those around him are disappearing—or altered? Shadows in this new world can be stolen, changed, find new lives, and even commit murder. Amini will keep listeners on the edge of their seats with clear differentiation and a vivid depiction of each unique character. The surprising journey through the convoluted world of shadows keeps listeners guessing.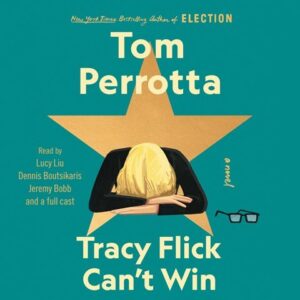 Tracy Flick Can't Win by Tom Perrotta | Read by Lucy Liu, Dennis Boutsikaris, Jeremy Bobb, Ramona Young, Ali Andre Ali, Pete Simonelli, and a Full Cast
AudioFile Earphones Award
[Simon & Schuster Audio | 6 hrs.]
Lucy Liu, Dennis Boutsikaris, and other talented performers rivet listeners with Perrotta's sequel to Election. Listeners revisit Tracy Flick, now a middle-aged assistant principal at Green Meadow High. Liu as Flick sounds no-nonsense yet girlish as she voices Traci's midlife frustration and hope for a promotion. Boutsikaris, as retiring Principal Weede, has a world-weary, wistful tone. A rich alum's interference stirs up troubling memories for the whole community. Ali Andre Ali and Ramona Young shine in portraying two seniors; their young voices convey that adolescence has its own regrets. This lively ensemble captivates right up to the audiobook's unexpected, timely conclusion.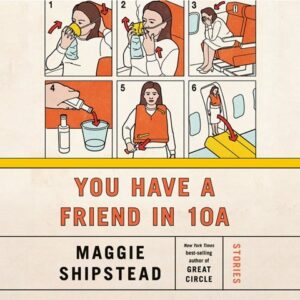 You Have a Friend in 10A: Stories by Maggie Shipstead | Read by Mark Deakins, Mark Bramhall, Ari Fliakos, George Newbern, Kyla Garcia, Alex McKenna, Xe Sands, Rebecca Lowman
AudioFile Earphones Award
[Random House Audio | 8.75 hrs.]
Excellent narration from a bevy of capable narrators enhances Maggie Shipstead's incisive collection of 10 short stories. Plots are varied: An actress emerges from a Scientology-type religious movement in the titular story, narrated by Alex McKenna; a love triangle unfolds at a ranch in "The Cowboy Tango," narrated by Mark Deakins. The stories feel fresh and are illuminated by the deliveries of the eight seasoned voice actors. "Acknowledgements," in which Ari Fliakos captures the protagonist's sneering self-importance, is a particular standout. Shipstead's complex, flawed characters may not be altogether likable, but the author has pulled together a collection that is sharp and likable indeed.
**
NONFICTION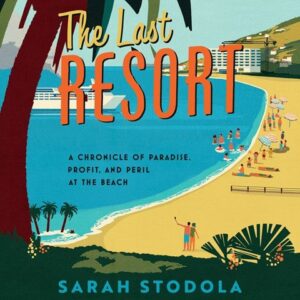 The Last Resort: A Chronicle of Paradise, Profit, and Peril at the Beach by Sarah Stodola | Read by Ann Marie Gideon
AudioFile Earphones Award
[Harper Audio | 11.75 hrs.]
Ann Marie Gideon performs this eye-opening audiobook with style, intelligence, and subtlety. Through tone, she carefully differentiates the author's travel writing from her more information-driven reporting on warming oceans and vanishing sand. The author travels the globe to observe resorts and share how they operate. Looking at the phenomenon of expanding middle-class tourism, she examines how the mega-wealthy are treated and provides a thought-provoking study of global warming's impact on travelers, industry, and governments. At once a thorough travel narrative and an examination of beach resort culture in the present and future, this is a fine and engaging listen.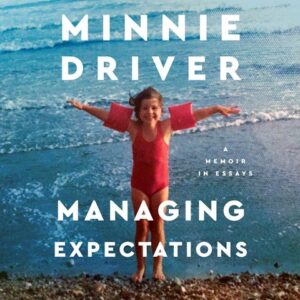 Managing Expectations: A Memoir in Essays by Minnie Driver | Read by Minnie Driver
AudioFile Earphones Award
[Harper Audio | 6.75 hrs.]
English actor Minnie Driver's captivating performance of her exceptional memoir will have you listening 24/7. In witty prose and with great storytelling skill, Driver offers beautifully crafted, often funny, always wise snapshots of her life. Ten-year-old Minnie revenge-shopping on a solo trip from Barbados to Florida to England. Minnie evading the Coast Guard while delivering supplies on a paddleboard to fire-ravaged Malibu. Minnie sitting with her dying mother. Driver's chameleon skill with accents populates the essays with memorable personalities. And her warm, inviting voice makes you wish to stay long in her company.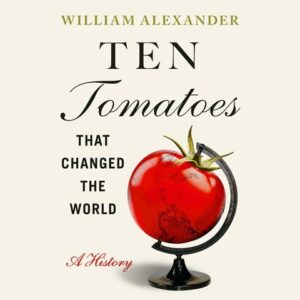 Ten Tomatoes That Changed the World: A History by William Alexander | Read by Paul Bellantoni
AudioFile Earphones Award
[Hachette Audio | 9.25 hrs.]
Narrator Paul Bellantoni's lively delivery breathes oxygen into an already quite lively and information-packed audiobook. Bellantoni easily assumes the author's persona of earnest investigator, lifting the veil of legend to pinpoint the exact biological truth. Despite the jocular tone that underlies much of the narrative, tomato history proves a timely vantage point for a range of serious topics, including the effects of hybridization, the mechanics of gene splicing, and the future of indoor farming. Best listened to outdoors in the garden, this witty firsthand narrative transcends its topic, niche, and season while tackling that nagging question: Why do winter tomatoes taste so awful?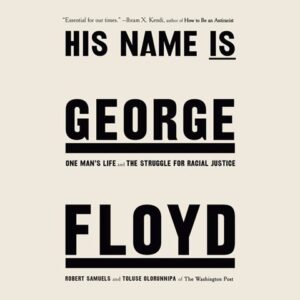 His Name is George Floyd: One Man's Life and the Struggle for Racial Justice by Robert Samuels, Toluse Olorunnipa | Read by Dion Graham, Robert Samuels, Toluse Olorunnipa [Intro.]
AudioFile Earphones Award
[Penguin Audio | 13.5 hrs.]
In the last moments of his life, George Floyd called out for his mother. Dion Graham narrates this passage with such knowing naturalism and compassion that it will just about break listeners' hearts. With his ease with American regional accents and idioms, Graham follows Floyd's life from North Carolina to coming of age in the tough Third Ward of Houston, Texas. Sensitive and bighearted, Floyd moved to Minnesota, hoping for a new start after hard times. On May 25, 2020, Floyd was murdered by a white Minneapolis policeman. Graham's narration brings Floyd's shortened life alive.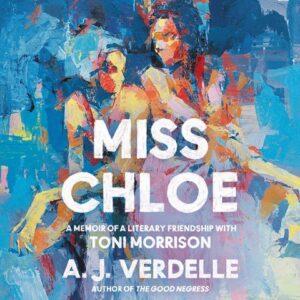 Miss Chloe: A Memoir of a Literary Friendship with Toni Morrison by A.J. Verdelle | Read by Bahni Turpin
AudioFile Earphones Award
[Harper Audio | 12.5 hrs.]
AudioFile Golden Voice Bahni Turpin turns A.J. Verdelle's reflections on her relationship with Nobel Prize-winning author Toni Morrison into a song of praise and wonder. Morrison, born Chloe Wofford, first entered the author's life after the publication of Verdelle's novel, The Good Negress. They built a friendship based on their shared love of language and literature and their common experiences as Black women. Turpin's narration is intimate, insightful, and suffused with admiration for both these talented women. Her performance makes their unique story a journey worth taking.

---