AudioFile's Best Audiobooks of July
The Month in Literary Listening

Each month, for your literary listening pleasure, our friends at AudioFile Magazine bring us the cream of the audiobook crop.
This week's arsenal of aural wonders includes Ada Limón's The Hurting Kind (read by the author), T Kingfisher's What Moves the Dead (read by Avi Roque), Ronnie Spector's Be My Baby (read by Rosie Perez), and Amy Odell's Anna: The Biography (read by Imogen Church).
*
FICTION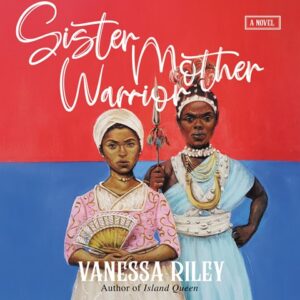 Sister Mother Warrior by Vanessa Riley | Read by Adjoa Andoh, Robin Miles [Note]
AudioFile Earphones Award
[Harper Audio | 18.75 hrs.]
Golden Voice Adjoa Andoh narrates this sweeping account of Haiti's pre-revolutionary era. The formidable audiobook is based on the true story of Marie-Claire Bonheur, the first empress of Haiti, and the rebellion that liberated its enslaved people, making Haiti the first post-colonial Black-led nation in the world. Andoh's narration ranges from vulnerable to invincible, and her female characters are intensely powerful. Moving between action and stillness, hope and despair, Andoh expertly tackles all the drama, including horrendous atrocities. The investment of one's time and attention to the epic tale is rewarded with a deeply satisfying story and performance.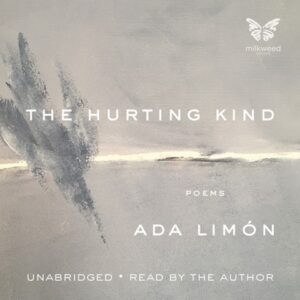 The Hurting Kind: Poems by Ada Limón | Read by Ada Limón
AudioFile Earphones Award
[Milkweed Editions | 1.75 hrs.]
Newly announced poet laureate Ada Limón delivers her own marvelous poetry very well indeed. Nearly all of the poems involve, in one way or another, the relationship between humans and the natural world through images, ideas, or acute observation. Her calm, confiding voice invites us into the poems and shares the emotions that inspired them, as well as the poetic structures that help them to work on us. The collection is both accessible and complex and should reward multiple listens.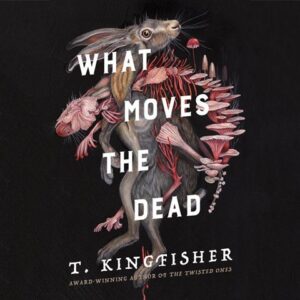 What Moves the Dead by T. Kingfisher | Read by Avi Roque
AudioFile Earphones Award
[Macmillan Audio | 5.25 hrs.]
Narrator Avi Roque delivers a perfectly paced performance in this concise reimagining of Poe's "Fall of the House of Usher." Alex's childhood friend, Madeline Usher, is dying of a mysterious illness. Upon arrival, Alex finds strange mushrooms and unusual wildlife behavior centered around the Ushers' lake. Roque seamlessly switches between English, Scottish, and American accents, and their ability to wield a deadpan delivery in moments of dry humor provides a welcome reprieve from the scenes of suspense. Roque's eerie delivery of Madeline's stuttering childlike speech conjures apprehension, holding listeners hostage until the house reveals its terrifying secrets.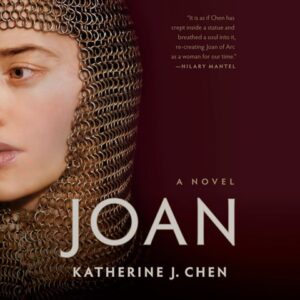 Joan: A Novel of Joan of Arcby Katherine J. Chen | Read by Hannah Morrish
AudioFile Earphones Award
[Random House Audio | 14 hrs.]
Hannah Morrish's staggering performance as Joan enhances Chen's wonderful novel. We all know the story of Joan of Arc, the French teenager who led the Dauphin's army to victories before being burned at the stake as a heretic. Morrish is English, not French, but her mastery of expressing class and emotion is stunning. Joan becomes a scrappy fighter to defend herself against her abusive father, and she is fiercely loyal to her older sister. Morrish adopts an accent for Joan that incorporates her unsophisticated background and finds pacing that exhibits Joan's passion and warrior soul.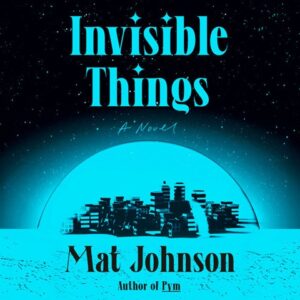 Invisible Things by Mat Johnson | Read by Nicole Lewis
AudioFile Earphones Award
[Random House Audio | 8.75 hrs.]
Johnson's allegorical novel gives Nicole Lewis the opportunity to shine in her portrayal of Nalini, a sociologist transported to New Roanoke, a community living in a terrarium on one of Jupiter's moons. There, she decides to forgo writing her planned academic treatise in favor of a pop science manifesto. When the officers on a newly arriving ship announce the possibility of rescuing the residents of New Roanoke, they are surprisingly resistant—and so is the entity that watches over them. Lewis's warm voice and dexterity with accents allow her to make each character realistic and unique, whether they're determined to maintain the status quo or wanting to escape it. A mesmerizing story.
**
NONFICTION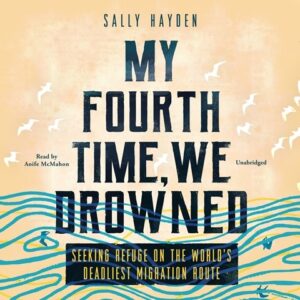 My Fourth Time, We Drowned: Seeking Refuge on the World's Deadliest Migration Route by Sally Hayden | Read by Aoife McMahon
AudioFile Earphones Award
[Blackstone Audio | 14 hrs.]
Aoife McMahon's narration is extraordinary, as are the first-person accounts she presents of the lives of refugees in Libyan detention camps and their efforts to escape seemingly unfathomable conditions. McMahon's delivery is precise and as haunting as the stories that author Sally Hayden recounts. The prologue uses actual recordings of migrants imploring the world for help. McMahon voices the fears and desires of the detainees in ways that make audio the ideal format, allowing the book to inhabit listeners' psyches in ways they will remember for a long time.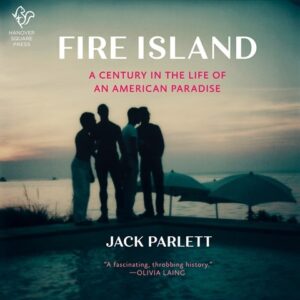 Fire Island: A Century in the Life of an American Paradise by Jack Parlett | Read by Joe Jameson
[Harlequin Audio | 6.75 hrs.]
Narrator Joe Jameson smoothly blends the British author's polished documentary-style remove, accessible literary scholarship, and candid memoir to create especially engaging narrative nonfiction. The rich cultural history and unique identities of Fire Island's gay communities, Cherry Grove and the Pines, unfold through Jameson's clear, well-paced delivery. These vibrant communities have served as a refuge and vacation destination for generations of predominantly white, cisgender gay men, and a now growing number of travelers from across the LGBTQIA+ community. A listening treat for queer history enthusiasts.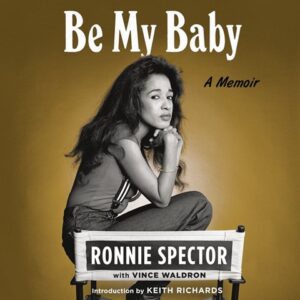 Be My Baby: A Memoir by Ronnie Spector, Vince Waldron | Read by Rosie Perez
AudioFile Earphones Award
[Macmillan Audio | 10.75 hrs.]
Rosie Perez convincingly narrates this memoir by Ronnie Spector, lead singer of the Ronettes. Perez and Spector are spiritual kin—showbiz outliers with distinctive voices, street cred, and all-in performing styles. Much of the audiobook is devoted to her producer/husband Phil Spector, who kept Ronnie a prisoner in his mansion after making her a star. Barefoot, and with her mom's help, she broke free, after which Phil devoted himself to ruining her career. After 30 years, this classic memoir has been reissued with a 2022 epilogue, written by the author shortly before her death.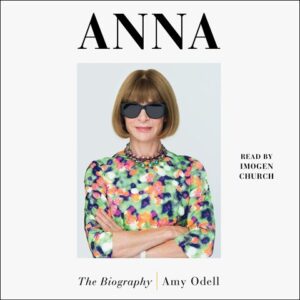 Anna: The Biography by Amy Odell | Read by Imogen Church
AudioFile Earphones Award
[Simon & Schuster Audio | 15.5 hrs.]
Narrator Imogen Church introduces Anna Wintour to listeners as a soft-spoken, young British socialite. This Anna developed her appetite for beautiful clothes as a teenager in 1960s London, where she left high school to devote herself to developing her role in this domain. (She later graduated.) Church's expert performance captures the frenetic pace of the fashion world on Anna's way to the top of the haute couture world as editor-in-chief of Vogue magazine. Anna had two sides: her ambitious, driven side and her devoted, maternal side. Church delivers both with equal passion and delight in this delicious and masterful presentation.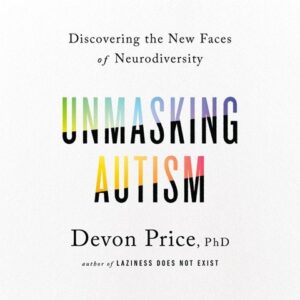 Unmasking Autism: Discovering the New Faces of Neurodiversity by Devon Price | Read by Devon Price
AudioFile Earphones Award
[Random House Audio | 9.75 hrs.]
Devon Price's voice is an engaging blend of deep knowledge and empathy. His audiobook provides listeners with a comprehensive overview of autism and what it means to identify as autistic today. An academic with a gift for relaying his audiobook clearly and cogently, Price varies his cadence and is also aware of the narrative thrust of his work. His vocal performance is centered on communicating his ideas to a wide audience. The informative listening experience is also a truly pleasurable one. And for listeners who may recognize themselves or loved ones, this audiobook is revelatory.

---