AudioFile's Best
Audiobooks of January
The month in literary listening

Each month, for your literary listening pleasure, our friends at AudioFile Magazine bring us the cream of the audiobook crop.
This month's haul of acclaimed audiobooks includes Hanya Yanagihara's To Paradise (read by Edoardo Ballerini, Catherine Ho and BD Wong), Zora Neale Hurston's You Don't Know Us Negroes (read by Robin Miles), Carl Burnstein's Chasing History (read by the author and Robert Petkoff), and Billy Porter's Unprotected (read by the author).
*
FICTION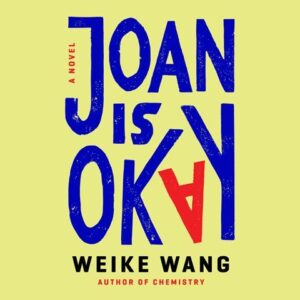 Joan is Okay by Weike Wang | Read by Catherine Ho
AudioFile Earphones Award
[Random House Audio | 6.5 hrs.]
Narrator Catherine Ho gives a superb performance as she perfectly inhabits Joan, a first-generation Chinese American ICU physician who is grieving the loss of her father while struggling with the direction of her life. Ho's deliberate pace and nuanced intonation straddle the edges between intimacy and detachment. Joan is a wary but sharply observant character, and Ho mines the expanse of Joan's acuity and introspection to depict a complex woman with relatable career, relationship, and family challenges.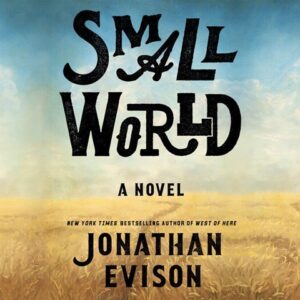 Small World by Jonathan Evison | Read by William DeMeritt
AudioFile Earphones Award
[Penguin Audio | 16 hrs.]
William DeMeritt narrates this mosaic of a novel, which ties together the 19th-century ancestors of 21st-century characters who are headed for a train disaster. DeMeritt masterfully paces the intertwining stories with a keen sense of drama, smoothly takes on the accents, and adeptly voices the remarkable characters. In sparkling prose rich with historical detail and contemporary insight, he shows how our past—the tough road for immigrants, the stain of slavery, and the deplorable treatment of Native Americans—influenced how we live now. An enthralling audiobook.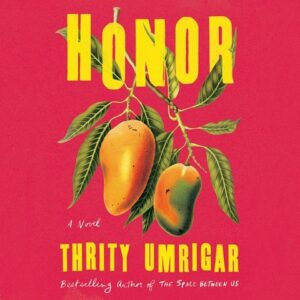 Honor by Thrity Umrigar | Read by Sneha Mathan
AudioFile Earphones Award
[Workman Audio | 11.25 hrs.]
Sneha Mathan is a strong narrator for this complicated and painful story of forbidden love in modern-day India. Meena is recovering from an attack by her family and neighbors for marrying a Muslim man, and Mathan presents Meena's recovery with sensitivity. In Smita, an American journalist covering the horrific story, we see Mathan's range. Listeners will be entranced by these overlapping stories of two unique women, expertly told by an experienced narrator.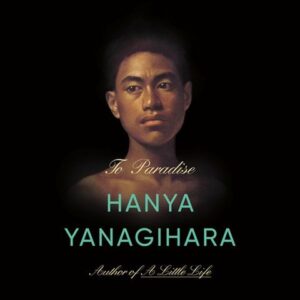 To Paradise by Hanya Yanagihara | Read by Edoardo Ballerini, Catherine Ho, BD Wong, Feodor Chin, Kurt Kanazawa
AudioFile Earphones Award
[Random House Audio | 28.75 hrs.]
Hanya Yanagihara's long-awaited third novel is a sprawling epic and a once-in-a-lifetime listen. All five narrators give superb performances, bringing listeners deep inside the characters' complex emotional lives. Narrator Edoardo Ballerini expertly voices David, a wealthy young man in a homophobia-free 1890s New York in love with a poor music teacher. Kurt Kanazawa's melancholic voice amplifies the pain and ambivalence of another David, a Hawaiian man in 1990s New York, who is reflecting on his fraught relationship with his father, voiced by Feodor Chin. The last section, set in a bleak dystopian future, concerns a grandfather (BD Wong) and his granddaughter (Catherine Ho).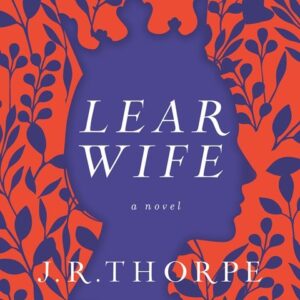 Learwife by J.R. Thorp | Read by Juliet Stevenson
AudioFile Earphones Award
[Dreamscape | 14.5 hrs.]
The king is dead—but what of the queen? Narrator Juliette Stevenson performs this dramatization of an imagined Shakespeare character with the aplomb of the stage actor she is. Stevenson's voice affects grief, outrage, and fear of King Lear's imagined middle-aged widow. Best portrayed by Stevenson are the rage and sorrow of her husband's foolish act to divide the kingdom between her daughters. It's rare that a narrator and a narrative are so perfectly matched. Fans of the play will delight in this exploration of issues that still resonate some 400-plus years later.
NONFICTION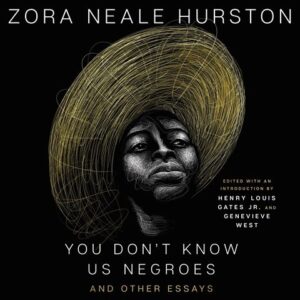 You Don't Know Us Negroes: And Other Essays by Zora Neale Hurston | Read by Robin Miles
AudioFile Earphones Award
[Harper Audio | 15.25 hrs.]
Robin Miles narrates with empathy and a sure sense of Hurston's literary voice. She arranges her pace and adapts her tone to give listeners access to the author's idiosyncratic brilliance. Capturing Hurston's intonations and invigorating her varied essays with an understanding of the author's intentions help reveal her meanings and bring Hurston's world vividly to life. Listeners hear Hurston's nuances and gain an appreciation for her as a folklorist, literary stylist, and deft journalist.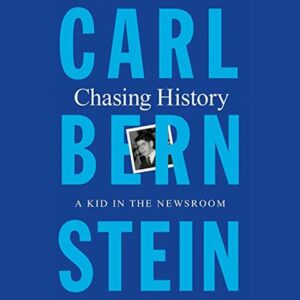 Chasing History: A Kid in the Newsroom by Carl Bernstein | Read by Robert Petkoff, Carl Bernstein
[Macmillan Audio | 14 hrs.]
Carl Bernstein's investigative reporting on Watergate changed America for the better—or at least shook Americans out of our complacency regarding politicians. Narrator Robert Petkoff, with an occasional assist from the author, takes listeners back to the beginning. We see the work ethic that drove Bernstein to greatness years later at the Washington Post, where he and Bob Woodward took down the president by publishing the scandal. This work focuses on his first decade at the Post's competitor, the Star, and shows how he learned his craft.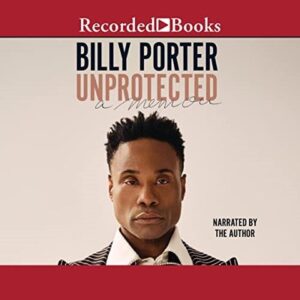 Unprotected: A Memoir by Billy Porter | Read by Billy Porter
AudioFile Earphones Award
[Recorded Books | 12.5 hrs.]
Since voice is central to this gripping audio memoir by award-winning performer Billy Porter, it's only fitting that it's narrated by the author himself. With his inimitable rasp and vocal flexibility, Porter tells of his family, childhood, and career. His narration is both intimate and highly performative: While notes of pain and panic permeate his descriptions of violence, sexual abuse, and the barriers he faced as a Black, gay man, further recollections are infused with humor, theatricality, and snippets of song. Porter repeatedly refers to his voice as both savior and weapon, but here he proves that it's also the ideal medium for sharing his truth.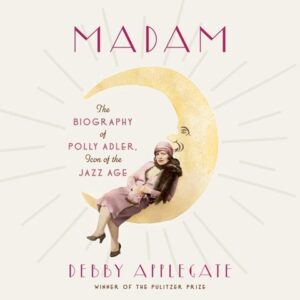 Madam: The Biography of Polly Adler, Icon of the Jazz Age by Debby Applegate | Read by Erin Bennett
AudioFile Earphones Award
[Random House Audio | 20.5 hrs.]
Erin Bennett's spirited narration breathes life into Debby Applegate's richly detailed biography of America's most celebrated brothel keeper. Polly Adler may not exactly have been an icon for her time, but she's a fascinating, colorful figure, and Bennett, who clearly knows a good story when she has one, gives this one her all. Bennett is clearly invested in her assignment and lends it the sharpness, emphasis, and pacing it requires. This lively slice of social history is sure to appeal to many listeners.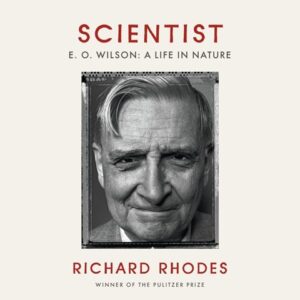 Scientist: E.O. Wilson: A Life in Nature by Richard Rhodes | Read by Lincoln Hoppe
AudioFile Earphones Award
[Random House Audio | 10.5 hrs.]
Narrator Lincoln Hoppe is in stellar company here. Biographer Richard Rhodes and his subject, the late naturalist E.O. Wilson, can both take credit for a long shelf of fine audiobooks. Wilson was one of the towering thinkers of our time, and Rhodes is unsurpassed in his ability to convey complicated technical processes in narrative the listener can easily comprehend. They are served well by Hoppe, a narrator whose fine pacing and flawless delivery convey in every phrase the clarity and restraint of plain, immaculate prose.

---