AudioFile's Best Audiobooks of January
The Month in Literary Listening

Each month, for your literary listening pleasure, our friends at AudioFile Magazine bring us the cream of the audiobook crop.
This month's haul of harmonious audiobooks includes Michelle Obama's The Light We Carry (read by the author), Grady Hendrix's How to Sell a Haunted House (read by Mikhaila Aaseng and Jay Aaseng), and Prince Harry's Spare (read by the author).
*
FICTION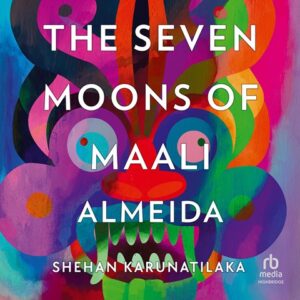 The Seven Moons of Maali Almeida by Shehan Karunatilaka | Read by Shivantha Wijesinha
AudioFile Earphones Award
[HighBridge Audio | 14.25 hrs.]
The 2022 Booker Prize novel is also one of its most compelling audiobooks. Actor and musician Shivantha Wijesinha is the novel's voice brought to life, an immensely talented audiobook performer who evokes a range of Sri Lankan characters with subtlety and vigor that match the author's own. Set in a violent phase of Sri Lanka's recent history, the story is often grim—but also deliciously ingenious and suspenseful. The narrator, recently murdered, reconstructs a storyline in which the afterlife exists simultaneously with the living world and the victim tracks down his own killer.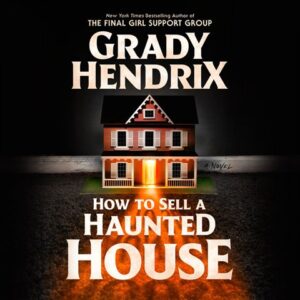 How to Sell a Haunted House by Grady Hendrix | Read by Mikhaila Aaseng, Jay Aaseng
AudioFile Earphones Award
[Penguin Audio | 13 hrs.]
Narrator Mikhaila Aaseng gives a chilling performance of this horror story. Louise reluctantly returns to her family home after her parents die. As she's forced to work with her estranged deadbeat brother in order to clean and sell the property, she learns that the house has other plans. Louise is voiced with crisp logic, then Aaseng's masterful pacing perfectly ramps up the tension, immersing listeners in Louise's rising panic. Jay Aaseng casually narrates a brief segment from the brother's point of view, revealing horrifying truths.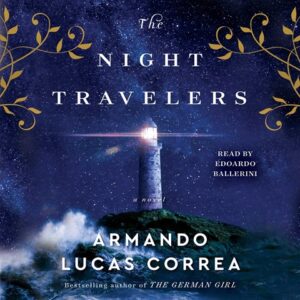 The Night Travelers by Armando Lucas Correa | Read by Edoardo Ballerini
AudioFile Earphones Award
[Simon & Schuster Audio | 9.75 hrs.]
Edoardo Ballerini is in excellent form as he provides a gripping performance. Lilith is born into the omnipresent terror of Nazi Germany. Her mother eventually makes the heartbreaking choice to send her, alone, to Cuba, for the possibility of a better life. Once there, Lilith embarks on a second life, never knowing what happened to her mother while becoming a mother herself. Listeners are transported from Germany to Cuba and New York City, and Ballerini's masterful presentation enhances the emotional impact of the final passages.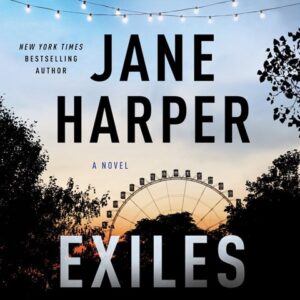 Exiles: Aaron Falk, Book 3 by Jane Harper | Read by Stephen Shanahan
AudioFile Earphones Award
[Macmillan Audio | 10.5 hrs.]
Stephen Shanahan returns to portray Aaron Falk, who is in South Australia's wine country to attend his godson's christening. As he and the child's father catch up, talk turns to a cold case involving a missing woman. Shanahan's native Australian accent and easygoing tone help set the scene as Falk becomes ever more involved in helping his friends figure out what happened. The dialogue and narrative flow naturally, infused with believable emotions that underscore Shanahan's grasp of the author's style.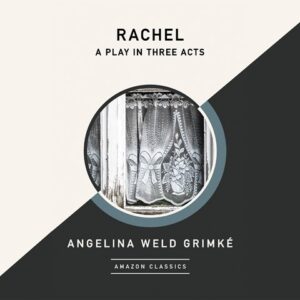 Rachel: A Play in Three Acts by Angelina Weld Grimké | Read by Leon Nixon, Tamika Katon-Donegal, Sean Crisden, Karen Chilton, Cary Hite, Adenrele Ojo, Shayna Small, Cortney Wright, Ron Butler
AudioFile Earphones Award
[Brilliance Audio | 3.25 hrs.]
Leading a cast of well-established, award-winning African American voice talents, Tamika Katon-Donegal gives a voice full of bright sensitivity, intelligence, and hope to Rachel, a young early-twentieth-century Black woman. When Rachel runs headlong into the real-life horrors of American racism, she doubts whether she can follow her dreams. Written by author, teacher, and activist Angelina Weld Grimké, the play was first performed in 1916 and is presented here as a staged reading with directions and notes delivered by the narrator (Leon Nixon). A wonderful rediscovered gem of African American theater.
**
NONFICTION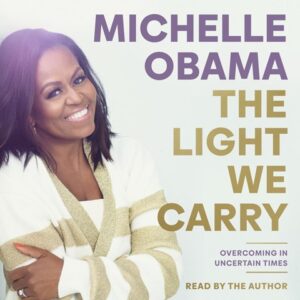 The Light We Carry: Overcoming in Uncertain Times by Michelle Obama | Read by Michelle Obama
AudioFile Earphones Award
[Random House Audio | 10 hrs.]
Michelle Obama performs the follow-up to her bestselling memoir, BECOMING, giving listeners another peek at her life. This time, Obama aims to inspire listeners to become their best selves, giving practical advice and using illustrations from her own life. Her deeply personal stories show listeners how she has worked her way through obstacles. Obama creates a lovely sense of kindness and emotional intimacy that make listeners feel hopeful and ready to go out and face our chaotic world.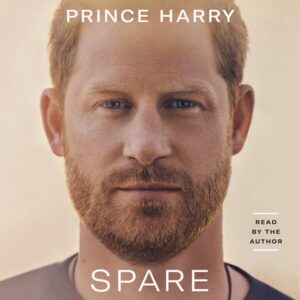 Spare by Prince Harry, The Duke of Sussex | Read by Prince Harry, The Duke of Sussex
[Random House Audio | 15.5 hrs.]
Stifled by protocol his entire life, Prince Harry has a lot to say as he addresses rumors and lies in his memoir. His narrative style reflects a strong reserve of emotions, and his performance remains at an emotional distance for most of the audiobook. Occasionally, such as when he discusses his military service in Afghanistan, his fear and anger come through, and when he recounts his confrontation with his brother, William, his pace quickens. Harry's fascinating journey doesn't disappoint, and this audiobook provides glimpses of the many emotions that lie beneath his seemingly relaxed, reserved exterior.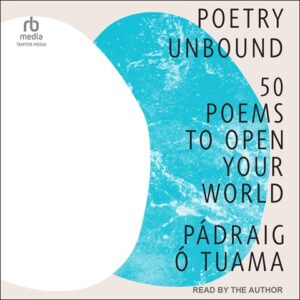 Poetry Unbound: 50 Poems to Open Your World by Pádraig Ó Tuama | Read by Pádraig Ó Tuama
AudioFile Earphones Award
[Tantor Media | 7.25 hrs.]
Based on the popular podcast "Poetry Unbound," this audiobook is a fine anthology of poetry as well as a very good introduction to how to think about poetry. Even old poetry hands will enjoy and appreciate Pádraig Ó Tuama's brief and insightful essays accompanying each poem, as well as the poems themselves. Ó Tuama clearly has thought deeply about how poems should sound, and even the shortest here (only 10 words long) is given shades of meaning by his performance. He is an especially good interpreter of poetry, both as a critic and as a reader.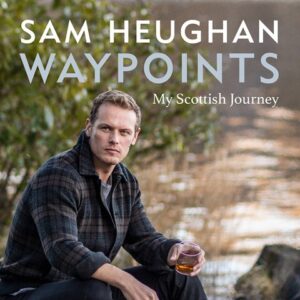 Waypoints: My Scottish Journey by Sam Heughan | Read by Sam Heughan
AudioFile Earphones Award
[Hachette Audio | 7.75 hrs.]
Sam Heughan, Outlander's Jamie Fraser, recounts his journey across the 96 miles of Scotland's West Highland Way. The story becomes a metaphor for Heughan's life as an actor in this atmospheric and absorbing memoir. He gives a spirited and heartwarming performance as he interweaves stories of becoming an actor into the details of his arduous trek across the magnificent Scottish landscape. His swoon-worthy Scottish accent highlights his charm and self-effacing humor, and the inclusion of live recordings made during Heughan's hike, complete with the sounds of strong wind and heavy rain, are a lovely addition.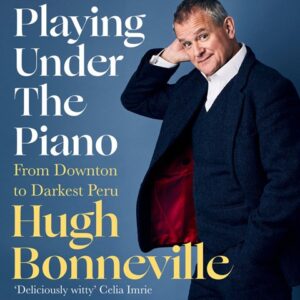 Playing Under the Piano: From Downton to Darkest Peru by Hugh Bonneville | Read by Hugh Bonneville
AudioFile Earphones Award
[Random House Audio | 10.25 hrs.]
Hugh Bonneville's memoir is funny, personal, informative, insightful, and fun to listen to. The world-class British actor has a stunning list of credits and famous friends, as well as an abundance of anecdotes, which he delivers with self-deprecating humor. Probably best known to American audiences as the Earl of Grantham in "Downton Abbey," Bonneville has also worked with the Royal Shakespeare Company. He opens himself up with stories from his private life and takes us behind the scenes at "Downton." This well-written memoir is delivered with the timing, pace, and skill of a seasoned raconteur.
_____________________________

---