AudioFile's Best Audiobooks of February
The Month in Literary Listening
Each month, for your literary listening pleasure, our friends at AudioFile Magazine bring us the cream of the audiobook crop.
This month's bevy of brilliant audiobooks includes Rebecca Makkai's I Have Some Questions For You (read by Julia Whelan & JD Jackson), Every Man a King by Walter Mosely (read by Dion Graham), Colm Tóibín's A Guest at the Feast (read by the author), and Mandela: The Lost Tapes (read by Nelson Mandela),
*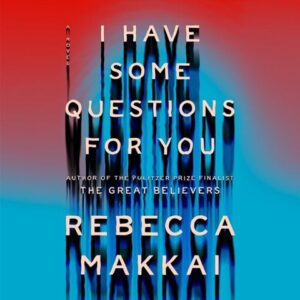 I Have Some Questions For You by Rebecca Makkai | Read by Julia Whelan, JD Jackson
AudioFile Earphones Award
[Penguin Audio | 14 hrs.]
Julia Whelan's performance is so consistently gripping that listeners may attempt to finish this entire audiobook in a single sitting. Whelan deftly navigates the cast of characters, making the whole listening experience seamless. A successful true-crime podcaster, Bodie teaches a course on the subject at her alma mater. Her students pressure her to re-examine a campus murder, and as the research progresses, she's forced to confront complicated relationships. JD Jackson shines in a pivotal cameo that is essential to the story and a bonus for audiobook fans.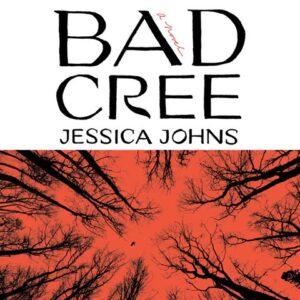 Bad Cree by Jessica Johns | Read by Tanis Parenteau
AudioFile Earphones Award
[Random House Audio | 8.25 hrs.]
Tanis Parenteau leaps right into narrating this chilling debut horror novel. Mackenzie wakes from a vivid nightmare clutching a crow's head. Parenteau conveys all of Mackenzie's anxiety, quickening her pace as recurring nightmares turn more sinister. Mackenzie lives far from her Cree family's home in northern Alberta and hasn't returned since her grandmother died, not even for her sister's funeral. When her fears lead her home, each loving relative comes alive through Parenteau's textured voice. The suspense mounts as Mackenzie and her family share secrets, racing to discover the deadly source of the nightmares.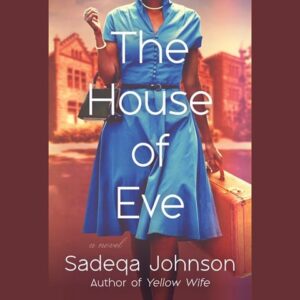 The House of Eve by Sadeqa Johnson | Read by Ariel Blake, Nicole Lewis
AudioFile Earphones Award
[Simon & Schuster Audio | 10.5 hrs.]
Ariel Blake and Nicole Lewis provide an excellent dual narration of this fascinating look at two young Black women who confront racial, class, and gender inequities in the 1950s. Blake captivates as 15-year-old Rosa, who is striving for a college scholarship to escape her neighborhood and unsupportive family. Lewis superbly portrays Eleanor, originally from small-town Ohio, who navigates Howard University's competitive environment. Listeners will be fully engaged as Rosa and Eleanor face their many challenges.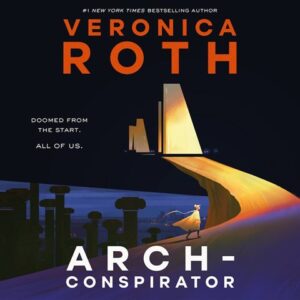 Arch-Conspirator by Veronica Roth | Read by Dion Graham, January LaVoy
AudioFile Earphones Award
[Macmillan Audio | 3.5 hrs.]
Roth's retelling of Sophocles's Antigone, stunningly performed by Dion Graham and January LaVoy, is set in a dystopian future in Thebes, the last habitable city on Earth. The tyrant Kreon holds Antigone and her siblings in genteel yet uneasy captivity. LaVoy smoothly switches from channeling Antigone's quiet rage to bringing out the gentleness of her younger sister. Graham's grizzled, blustering Kreon contrasts exquisitely with the earnest loyalty of Kreon's son, Haemon, and Polyneikes's ebullient recklessness. The narrators capture the propulsive motion and ominous atmosphere of this compelling story.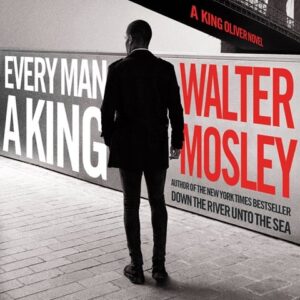 Every Man a King: King Oliver, Book 2 by Walter Mosley | Read by Dion Graham
AudioFile Earphones Award
[Hachette Audio | 8 hrs.]
Narrator Dion Graham excels in this sequel to the Edgar Award winner DOWN THE RIVER UNTO THE SEA. Family ties draw investigator Joe "King" Oliver into finding out whether someone has framed a white nationalist for a crime he didn't commit. In a timely and thought-provoking story, Graham ratchets up the tension and pace as King peels layer upon layer of an onion that is rotten to the core. Graham shines as wealthy and violent forces push King to the limit.
**
NONFICTION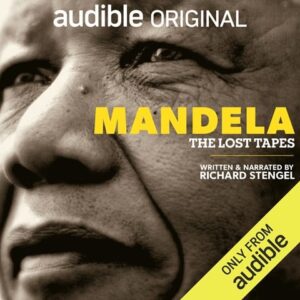 Mandela: The Lost Tapes by Richard Stengel [Ed.] | Read by Nelson Mandela, Richard Stengel
AudioFile Earphones Award
[Audible, Inc. | 6 hrs.]
This work is not a book—it's history. While hearing Nelson Mandela talk about his life and his work to achieve an inclusive South African government is wonderful enough in itself, the additional commentary narrated by the author bridging the tapes creates a multidimensional work that will transport listeners. There are selected recordings of radio news reports, public speeches, and interviews to add context. The result is a compelling work that makes history come alive, even for listeners who are well acquainted with the subject.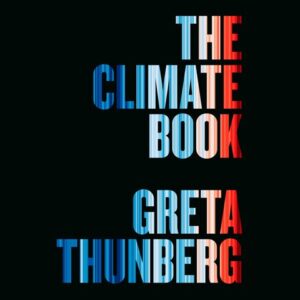 The Climate Book: The Facts and the Solutions by Greta Thunberg | Read by Amelia Stubberfield, Greta Thunberg, Nicholas Khan, Olivia Forrest
AudioFile Earphones Award
[Penguin Audio | 17.25 hrs.]
The young Swedish climate activist Greta Thunberg has a voice that rings with passion, palpable emotion, and earnest commitment. She is joined by a talented trio of English narrators who bring skill and understanding to these essays that sound the alarm about the shocking state of our warming planet. The audiobook describes how we've arrived at this state, calls out the perpetrators, prescribes what governments on all levels must do, and asks everyone to do their part. This anthology of experts, artists, and, especially, the young woman influencing a generation is a clarion call.
Con/Artist: The Life and Crimes of the World's Greatest Art Forger by Tony Tetro, Giampiero Ambrosi | Read by Richard Ferrone, Tony Tetro, Giampiero Ambrosi
AudioFile Earphones Award
[Hachette Audio | 8.5 hrs.]
With his trademark tough-guy growl, Richard Ferrone captures the casual confidence, wobbly moral compass, and street-smart charm of Tony Tetro, an art forger extraordinaire. Showing up in California during the swinging 1970s, the self-taught artist found he had a natural aptitude for imitating almost any painting style. Tetro's fakes found an appreciative, lucrative market in the shady "no-questions-asked" underground world of galleries, private collectors, and even museums. The law and scandal caught up with Tetro in 1989, and Ferrone's voice wonderfully sums up Tetro's afterword. Easy come, easy go.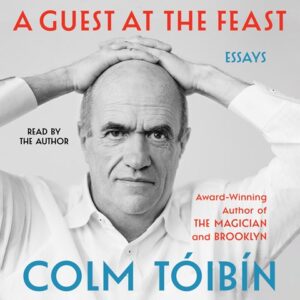 A Guest at the Feast: Essays by Colm Tóibín | Read by Colm Tóibín
AudioFile Earphones Award
[Simon & Schuster Audio | 9.5 hrs.]
Colm Tóibín's consummate narration of his new collection of essays charms and educates in equal measure. The 11 pieces, written between 1995 and 2022, explore topics ranging from Catholic popes and the author Marilyn Robinson to Tóibín's homosexuality, treatment for testicular cancer, and childhood in Ireland. An award-winning journalist, novelist, and poet, Tóibín is analytical, elegiac, and often very funny, with a great eye for the telling detail. He narrates with a poet's approach, occasionally lingering over words and phrases for maximum effect. The result is entrancing.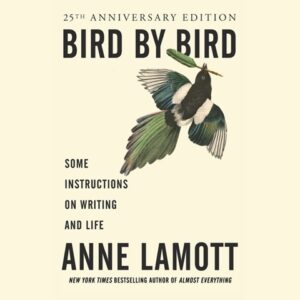 Bird by Bird: 25th Anniversary Edition Some Instructions on Writing and Life by Anne Lamott | Read by Anne Lamott
AudioFile Earphones Award
[Random House Audio | 6.5 hrs.]
Listening to Anne Lamott deliver her classic treatise on writing, life, and the writing life is akin to enrolling in what turns out to be your favorite college seminar. An experienced public speaker, Lamott narrates with precision and attentive timing. The audiobook, which blends Lamott's personal life with her professional advice, belongs in her quirky, endearing voice. Lamott's thoughts on everything from adjectives to inspiration, jealousy to third drafts are guaranteed to comfort and inspire while making you laugh.
*

---