AudioFile's Best Audiobooks of April
The Month in Literary Listening

Each month, for your literary listening pleasure, our friends at AudioFile Magazine bring us the cream of the audiobook crop.
This month's arsenal of aural wonders includes Jennifer Egan's The Candy House (read by a full cast), Margaret Atwood's Burning Questions (read by the author), Clarence Major's Dirty Bird Blues (read by Dion Graham), Hannah Gadsby's Ten Steps to Nanette (read by the author).
*
FICTION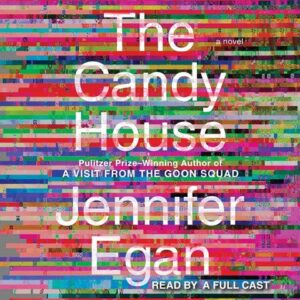 The Candy House by Jennifer Egan | Read by Michael Boatman, Nicole Lewis, Thomas Sadoski, Colin Donnell, Griffin Newman, Rebecca Lowman, Jackie Sanders, Lucy Liu, Christian Barillas, Tara Lynne Barr, Alex Allwine, Emily Tremaine, Kyle Beltran, Dan Bittner, Chris Henry Coffey, and a Full Cast
AudioFile Earphones Award
[Simon & Schuster Audio | 11.25 hrs.]
The ensemble performance of this novel is exceptional. Michael Boatman narrates the opening chapter, capturing the interior life of the enigmatic Bix Boughton, a social media genius who invents the world-altering technology "Own Your Unconscious," which is crucial to the plot. Alex Allwine delivers a haunting automaton-like second-person narration in "Lulu the Spy, 2032," Tyra Lynne Barr emulates the chirpy sound of 13-year-old Molly in "The Perimeter After-Molly," and Dan Bittner supplies sharply insightful tones as Ames at the end of this imaginative tour de force. The time-traveling chapters reprise some of the characters from Egan's award-winning A Visit From the Goon Squad, but this novel has a wider timeframe, a greater trajectory, and a more complex plot.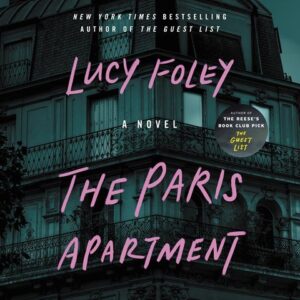 The Paris Apartment by Lucy Foley | Read by Clare Corbett, Daphne Kouma, Julia Winwood, Sope Dirisu, Sofia Zervudachi, Charlie Anson
AudioFile Earphones Award
[Harper Audio | 12.5 hrs.]
An outstanding cast of narrators immediately draws listeners into the messy lives of the inhabitants of an elegant-looking Paris apartment building. Narrator Sofia Zervudachi masterfully portrays the edgy Jess, who is on a mission to uncover what has happened to her half brother, Ben, who has mysteriously disappeared. Residents alternate chapters, sharing aspects of their relationships with Ben and, ever so slowly, their own backstories. The narrators perfectly portray their characters, and the well-pronounced French expressions throughout add to the atmosphere. While at times the details and descriptions get in the way of the action, the overall experience is captivating.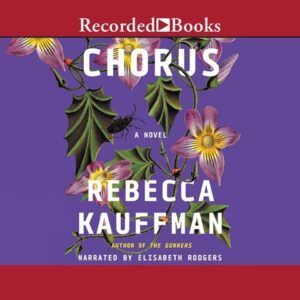 Chorus by Rebecca Kauffman | Read by Elisabeth Rodgers
AudioFile Earphones Award
[Recorded Books | 6.5 hrs.]
Narrator Elisabeth Rodgers gives an extraordinary performance of this perceptive family saga. Set mainly in rural Virginia during the first half of the twentieth century, this exceptional audiobook is composed of linked vignettes that beautifully reveal one family's poignant history. The point of view shifts among the seven adult Shaw children and their kindhearted father, Jim. While the repercussions of two traumatic events are imprinted in this family's history, it is Rodgers's subtly dramatic pacing and exquisite depictions of everyday struggles, joys, and tribulations that make this audiobook sing.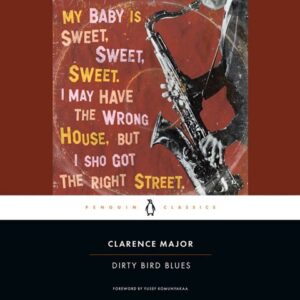 Dirty Bird Blues by Clarence Major, Yusef Komunyakaa [Fore.], John Beckman [Intro.] | Read by Dion Graham
AudioFile Earphones Award
[Penguin Audio | 12.5 hrs.]
Dion Graham gives a virtuoso performance of fictional bluesman Manfred (Man) Banks. Graham sings, riffs, wails, and weeps as he takes listeners into the soul of the protagonist. With perfect pacing and timing, Graham also explores the depth of emotions of the various other characters whom he ingeniously emulates. His most impressive work comes with revealing Man's convoluted inner life, which booze compromises and life complicates. The author, a poet, painter, and professor, has written dictionaries of African-American slang, and his knowledge is richly displayed. This audiobook marks the 25th anniversary of the novel's initial publication. The listener is in for an enjoyable journey to 1950s America.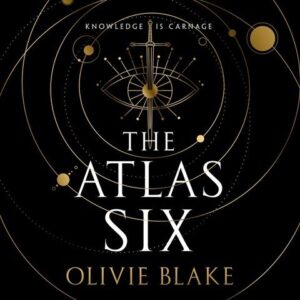 The Atlas Six: Atlas, Book 1 by Olivie Blake | Read by Steve West, David Monteith, Damian Lynch, Caitlin Kelly, Andy Ingalls, Munirih Grace, Siho Ellsmore, James Patrick Cronin
AudioFile Earphones Award
[Macmillan Audio | 16 hrs.]
This audiobook includes newly revised and expanded material that is fully realized by a talented ensemble of narrators. Six exceptional individuals are recruited by the enigmatic Atlas Blakely to join the Alexandrian Society, an exclusive, powerful organization focused on arcane and esoteric knowledge. Hearing the prospective initiates from alternating points of view as the competition unfolds between the candidates adds layers and nuance to their tenuous alliances. The group endures challenges from outside forces and the mysteries within the society itself. Tantalizing narrative threads at the end will create anticipation for the sequel.
NONFICTION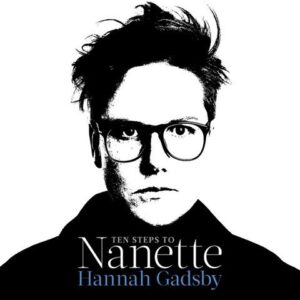 Ten Steps to Nanette: A Memoir Situation by Hannah Gadsby | Read by Hannah Gadsby
AudioFile Earphones Award
[Random House Audio | 13.75 hrs.]
This memoir is wonderfully narrated by the author, an Australian stand-up comedian whose work combines humor with personal accounts of the brutal realities of her life as a gay woman on the autism spectrum. Hannah Gadsby delivers her audiobook in the same way she performs on stage, demonstrating a mastery of expression and pacing that allows her words and stories to have maximum impact. Gadsby covers a broad range of topics, such as her complex relationship with her siblings and parents, her experiences with physical and sexual abuse, her diagnosis of autism, and her long road to self-acceptance, including developing her Netflix comedy show, Nanette. One of the don't-miss audiobooks of the year.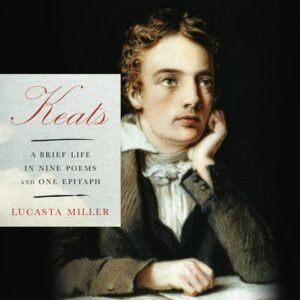 Keats: A Brief Life in Nine Poems and One Epitaph by Lucasta Miller | Read by Sally Scott
AudioFile Earphones Award
[Random House Audio | 10 hrs.]
British actress Sally Scott's voice will be new to most listeners, but her performance here is sure to win fans. Clear, confident, and precise, her fluent and melodic rendition of Keats's lines will draw poetry lovers back again and again. Author Lucasta Miller's approach of devoting each chapter to a single poem, and of opening the chapter with the text of the poem, is both focused and expansive, packing a broad range of biographical detail into a concentrated analysis. Scott is an exemplary narrator on every count, but her verse readings have a particular grace and naturalism—and are incomparable.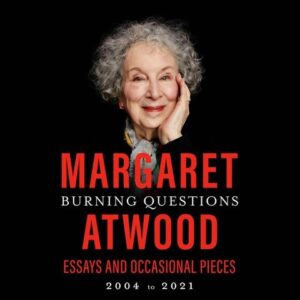 Burning Questions: Essays and Occasional Pieces, 2004 to 2021 by Margaret Atwood | Read by Margaret Atwood and a Full Cast
AudioFile Earphones Award
[Random House Audio | 19 hrs.]
Margaret Atwood and a full cast take turns performing Atwood's essays, which answer the "burning questions" she's been asked throughout her writing career. With incisive wit, she tackles a variety of topics and provides what she calls "attempts at answers." Topics range from the reasons we tell stories to climate change to zombies, and Atwood blends humor, irreverence, and insight into her thoughtful essays. She narrates the introduction along with a handful of the essays, which are the standouts of the collection. The inclusion of varied voice actors to perform the other essays makes this work seem both global and personal. It's a must-hear for Atwood fans, along with those looking for a contemplative listening experience.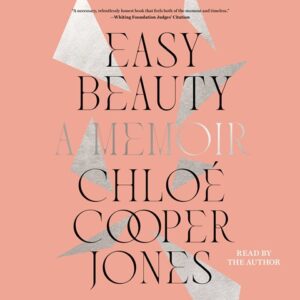 Easy Beauty: A Memoir by Chloé Cooper Jones | Read by Chloé Cooper Jones
AudioFile Earphones Award
[Simon & Schuster Audio | 10.5 hrs.]
Author/narrator Chloé Cooper Jones dazzles listeners with a memoir that showcases her talent as an engaging writer and audio performer. A 2020 Pulitzer finalist for Feature Writing, she was born with sacral agenesis, a spinal condition that causes her physical pain, as well as mental and emotional pain from others' constant judgment, pity, and prejudice. Jones offers a profoundly honest examination of society's standards of beauty and desirability. Her frank tone, along with nuanced pauses and thoughtful emphases, brings her stories to life. Jones's inspiring writing and powerful performance elicit thoughtful consideration of how we humans interact with one another.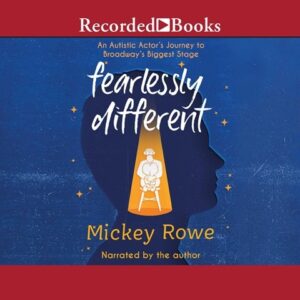 Fearlessly Different: An Autistic Actor's Journey to Broadway's Biggest Stage by Mickey Rowe | Read by Mickey Rowe
AudioFile Earphones Award
[Recorded Books | 6.5 hrs.]
Author/narrator Mickey Rowe delivers a fierce and vivacious performance of this audiobook about his arduous and triumphant journey to becoming an actor with autism. Rowe details the tribulations faced by people with disabilities as they navigate a world that marginalizes them and bars them from opportunities able-bodied people take for granted. His talent as an actor makes for a dramatic audiobook full of wit and charm. He shares moments of humor in some sections, and is boldly authentic in more somber segments. A powerful and important story with something for everyone.

---