AudioFile's Best Audiobooks of April
The Month in Literary Listening
Each month, our friends at AudioFile Magazine share this best audiobooks for your literary listening pleasure.
*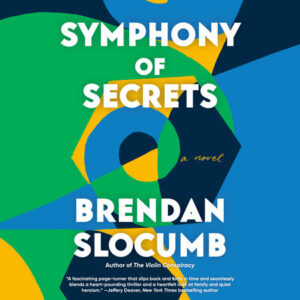 Symphony of Secrets by Brendan Slocumb | Read by Chanté McCormick, Brendan Slocumb
AudioFile Earphones Award
[Random House Audio | 13.75 hrs.]
In this smart, intricate mystery audiobook, a contemporary music historian is hired to prepare a lost symphonic score by a celebrated 1920s jazz composer for its first public performance in a century. Narrator Chanté McCormick lends an edge to the voices of the historian and his tech-savvy partner, who discover that the famous white male composer may have had an uncredited partner who was gifted, female, and Black.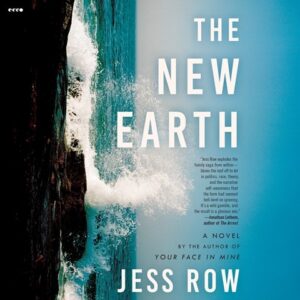 The New Earth by Jess Row| Read by Jim Meskimen, Jaime Lamchick, Jason Culp, Robin Miles, Ron Butler, Inés del Castillo, Gary Tiedemann, Sheldon Romero, Josh Bloomberg, Aylam Orian, Vaneh Assadourian, Joniece Abbott-Pratt
AudioFile Earphones Award
[Harper Audio | 21.5 hrs.]
Jim Meskimen takes the pivotal role of the narrator in this dazzling audiobook with a thoughtful tone and sure-handed style. The many voices in this timely audiobook present a fascinating portrait of a family in distress. Among an exceptionally talented cast, Robin Miles captures the angsty brilliance of matriarch Naomi; Jason Culp portrays her estranged husband, the suicidal Sandy, with eloquent restraint. A work of metafiction, this novel breaks down the fourth wall as the complex plot moves forward.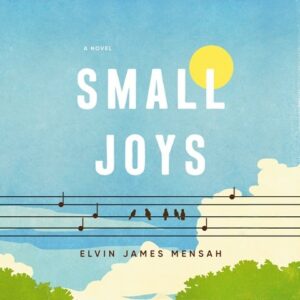 Small Joys by Elvin James Mensah| Read by Paul Mendez
AudioFile Earphones Award
[Random House Audio | 9 hrs.]
Sometimes an audiobook sounds like it was meant to be delivered by a particular narrator, and that's the case with this bighearted debut. British narrator Paul Mendez captures the heart and soul of this audiobook about the friendship between Harley, a Black, gay 20-something who's just dropped out of uni, and Harley, his cheerful rugby-playing white flatmate. As the novel balances humor and a moving exploration of trauma and its effects, Mendez modulates his voice perfectly. A knockout of a listen.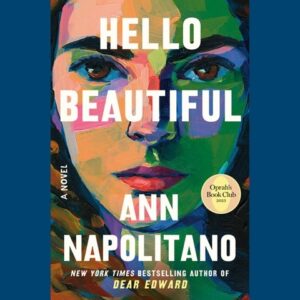 Hello Beautiful by Ann Napolitano| Read by Maura Tierney
AudioFile Earphones Award
[Random House Audio | 15 hrs.]
Maura Tierney brings understated warmth to Napolitano's story about the enduring bonds of family. William Waters, who was raised in a household devoid of affection, is swept into the boisterous Padavano family when he marries eldest sister Julia. Tierney precisely conveys each sister's personality, and she excels in bringing out the subtlest of emotions. Listeners will be drawn into this affecting, tender story and moved by each character's struggle to find belonging and love, even when it comes in unexpected places.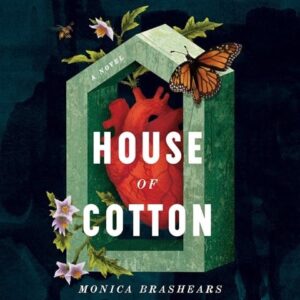 House of Cotton by Monica Brashears| Read by Jeanette Illidge
AudioFile Earphones Award
[Macmillan Audio | 10.75 hrs.]
Narrator Jeanette Illidge's impressive vocal versatility perfectly suits this audiobook. When Magnolia's grandmother dies, leaving her alone at 19, and a white man offers her a strange but lucrative modeling job, Magnolia accepts and moves into his plantation-style house and funeral parlor. As Magnolia impersonates the dead, Illidge's numerous portrayals are realistically delivered, and she immerses listeners in Magnolia's horror as everything gradually falls apart in front of her. Emotionally connecting to characters who mask their true feelings, Illidge's performance should not be missed.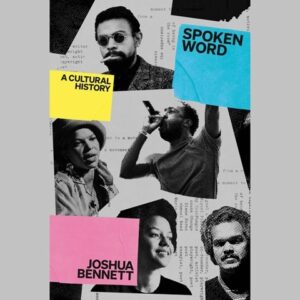 Spoken Word: A Cultural History by Joshua Bennett| Read by Joshua Bennett
AudioFile Earphones Award
[Random House Audio | 7 hrs.]
Author/narrator Joshua Bennett's voice is lyrical, rhythmic, earnest, and informative. Bennett's voice invites listeners into the world of performance poetry as the artist and scholar shares the history of the genre, along with his own story. He speeds up, slows down, and eases into the narrative of the Nuyorican Poets Cafe and the slam poetry world. He passionately reminds listeners of their founders and the importance of acknowledging the history and impact of this growing art form.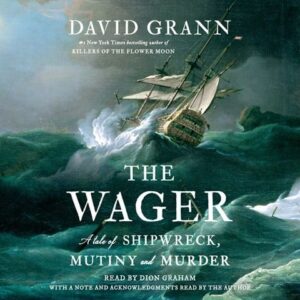 The Wager: A Tale of Shipwreck, Mutiny and Murder by David Grann| Read by Dion Graham
AudioFile Earphones Award
[Random House Audio | 8.5 hrs.]
Dion Graham commands the listener's attention with Grann's true story of HMS Wager, an English warship that sailed in the 1740s. Graham delivers the nautical adventures at a strong pace with a mesmerizing cadence and impeccable timing. The excitement and peril of the high seas are captured through author Grann's dramatic accounts of mutiny, shipwreck, and remarkable perseverance as the men become castaways off the coast of South America. A compelling and entertaining listen performed by a masterful narrator.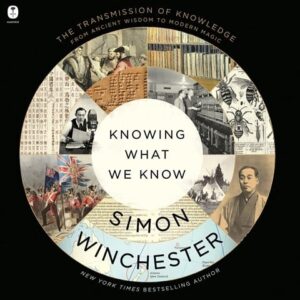 Knowing What We Know: The Transmission of Knowledge, From Ancient Wisdom to Modern Magic by Simon Winchester| Read by Simon Winchester
AudioFile Earphones Award
[Harper Audio | 14.25 hrs.]
Few author/narrators sound as richly knowledgeable as Simon Winchester, the prolific British popular historian. Here he addresses the subject of knowledge itself—how knowledge has been transmitted and received over the centuries. Vast as that topic might sound, his focus is always specific and insightful. Winchester is not just the best narrator of his own work, he is also unequaled in his ease, grace, and erudition.
Untold Power: The Fascinating Rise and Complex Legacy of First Lady Edith Wilson by Rebecca Boggs Roberts| Read by Saskia Maarleveld
AudioFile Earphones Award
[Penguin Audio | 8.25 hrs.]
Saskia Maarleveld's intense yet restrained performance of this excellent biography offers a formidable portrait of Edith Bolling Wilson, second wife of President Woodrow Wilson. She helped conceal Wilson's 1919 stroke by serving as his "shadow steward," overseeing his communications and, some said, making presidential decisions. Maarleveld's engaged tone and even pace also enable listeners to absorb a wealth of thought-provoking information in this well-crafted biography, including Bolling Wilson's opposition to women's suffrage and the president's habit of courting her by reviewing secret government documents à deux.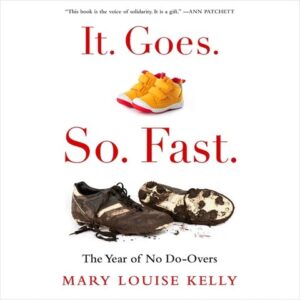 It. Goes. So. Fast.: The Year of No Do-Overs by Mary Louise Kelly| Read by Mary Louise Kelly
AudioFile Earphones Award
[Macmillan Audio | 7 hrs.]
Mary Louise Kelly, anchor of NPR's nightly news program, "All Things Considered," delivers a captivating narration of her book about the challenging life of a working parent. Her warm, empathetic voice; personable delivery; and experienced pacing engage listeners with her examination of life on the front lines of news and parenting. Filled with anecdotes and reflections on life's necessary accommodations and trade-offs, Kelly's audiobook is like a conversation with a friend who's both kind and honest.
---