AudioFile's Best Audiobooks of 2021
A Year of Literary Listening

Each month, for your literary listening pleasure, our friends at AudioFile Magazine bring us the cream of the audiobook crop.
Now, at the year draws to a close, they've rounded up the very best audiobooks of 2021.
Happy listening and happy holidays!
*
FICTION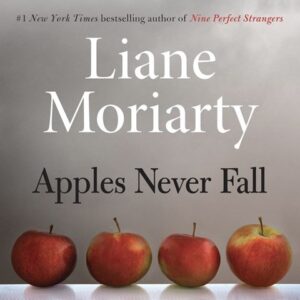 Apples Never Fall by Liane Moriarty | Read by Caroline Lee
AudioFile Earphones Award
[Macmillan Audio | 18 hrs.]
The Delaneys are not an ordinary family, and Joy and Stan, well-respected retired tennis coaches and parents of four near-pros, find themselves immersed in the mystery of a lifetime. Australian narrator Caroline Lee is an amazing performer who digs so deeply into her characters' personas that listeners will become addicted to each witty, insightful, and gutsy one.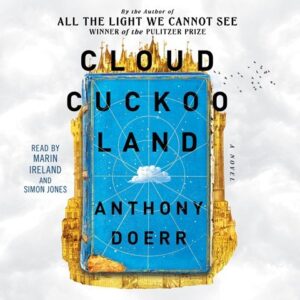 Cloud Cuckoo Land by Anthony Doerr | Read by Marin Ireland, Simon Jones
AudioFile Earphones Award
[Simon & Schuster Audio | 14.75 hrs.]
Marin Ireland and Simon Jones sparkle as they narrate this immersive time-traveling novel. The interwoven narrative shifts in time from the fall of Constantinople (1450s) to present-day small-town Idaho and to a future set on a spacecraft. From accounts of myths to misbegotten environmental terrorism, Doerr's novel pulls out all the stops, and the narrators create an enduring listening experience.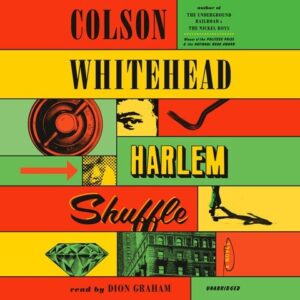 Harlem Shuffle by Colson Whitehead | Read by Dion Graham
AudioFile Earphones Award
[Random House Audio | 10.5 hrs.]
Dion Graham's performance invites listeners into the world of New York in the early 1960s. As his voice captures the feel of the times, he skillfully brings listeners the coffee shops, storefronts, and conversations of the era. Whitehead's audiobook centers on Ray Carney, who operates a struggling furniture store but is unable to escape his background in crime.
Matrix by Lauren Groff | Read by Adjoa Andoh
AudioFile Earphones Award
[Penguin Audio | 8.75 hrs.]
Distressingly tall and awkward, Marie de France, half sister of Queen Eleanor of Aquitaine, is exiled to a decrepit, far-flung abbey. There she begins her life's work, audaciously transforming the abbey into an empowering and wholly unique sanctuary for the women within. Narrator Adjoa Andoh allows listeners to fully experience the nuns' rich personalities, using an impressive range of accents, timbres, and rhythms throughout. Above all, it is her depiction of Marie that shines most brightly.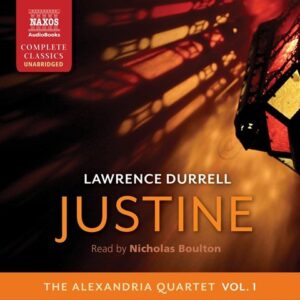 Justine, Balthazar, Mountolive, Clea: The Alexandria Quartet by Lawrence Durrell | Read by Nicholas Boulton
AudioFile Earphones Award
[Naxos AudioBooks | 8.75 hrs.]
Although each of the novels of the Alexandria Quartet can stand alone, they gain depth if experienced in sequence. Nicholas Boulton offers a masterful performance of all four novels. He deploys a range of voices and accents that never leave us in doubt about who is speaking, and he draws out the characters' emotions and perceptions, which are important in a series that is about the differences between perception and reality, seen through the lens of love.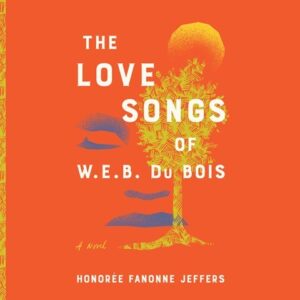 The Love Songs of W.E.B. Du Bois by Honorée Fanonne Jeffers | Read by Adenrele Ojo, Karen Chilton, Prentice Onayemi
AudioFile Earphones Award
[Harper Audio | 29.75 hrs.]
Three talented narrators transport listeners with this absorbing novel. The story centers on the complicated lives of Ailey and her extended family, as well as the trials of her ancestors. Narrator Adenrele Ojo could teach a master class in narration with her flawless portrayals of the intelligent, sensitive Ailey and the other unforgettable contemporary family members. Karen Chilton guides listeners through the histories of Ailey's ancestors. Scholarly pronouncements of Dr. W.E.B. Du Bois are delivered with appropriate measure and gravitas by Prentice Onayemi.
*
NONFICTION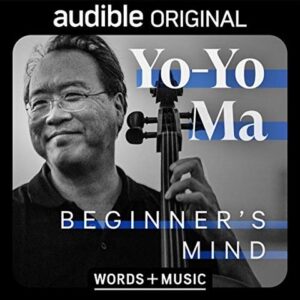 Beginner's Mind by Yo-Yo Ma | Read by Yo-Yo Ma
AudioFile Earphones Award
[Audible, Inc. | 1.5 hrs.]
Classical musician and cultural icon Yo-Yo Ma treats listeners to a unique and exquisite aural gem, seamlessly blending self-discovery and musical storytelling. In his innovative take on a memoir, Ma recounts various details of his life while inviting listeners to ponder humanity and hope with a beginner's mind.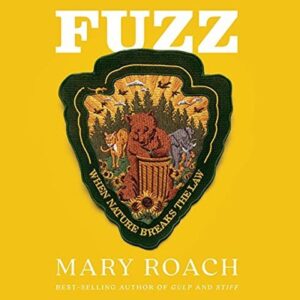 Fuzz: When Nature Breaks the Law by Mary Roach | Read by Mary Roach
AudioFile Earphones Award
[Brilliance Audio | 9.25 hrs.]
Author Mary Roach does a fantastic job narrating her wonderful new foray into nature's "law-breaking" interactions with the human world. Bears, birds, elephants, macaque monkeys, lethal plants, and more take her into the field around the world. Roach reads with verve, and her phrasing and pacing keep the text moving while enabling our laughter or stunned amazement.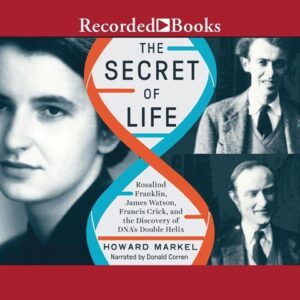 The Secret of Life: Rosalind Franklin, James Watson, Francis Crick, and the Discovery of DNA's Double Helix by Howard Markel | Read by Donald Corren
AudioFile Earphones Award
[Recorded Books | 15 hrs.]
Expertly narrated with subtle grace by Donald Corren, refreshingly clear and easy to follow, here's a true-crime story as compelling as any whodunit. Corren's voice possesses the quiet certainty of an investigator who's searched the record fully, weighed all the facts, and uncovered a hive of nasty crimes. The men involved, most famously James Watson, have already told the story of how in 1953 he and Francis Crick discovered the structure of DNA. Their breakthrough, however, relied on crucial laboratory results stolen from X-ray crystallographer Rosalind Franklin.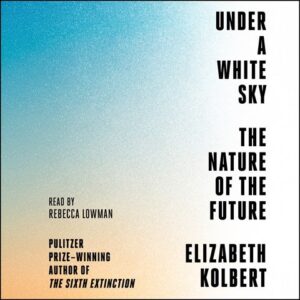 Under a White Sky: The Nature of the Future by Elizabeth Kolbert | Read by Rebecca Lowman
AudioFile Earphones Award
[Simon & Schuster Audio | 6.5 hrs.]
Narrator Rebecca Lowman is an excellent choice for Kolbert's report on the future of our environment. Lowman narrates clearly, enunciates precisely, and provides a sense of immediacy while bringing energy and intelligence to the task. Kolbert, a Pulitzer Prize winner, is both an engaged writer and a thoughtful witness to the daunting challenges ahead. She is also a fine storyteller.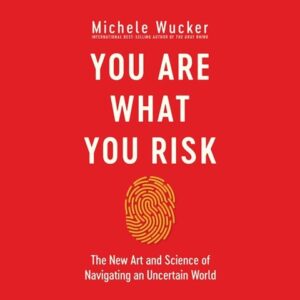 You Are What You Risk: The New Art and Science of Navigating an Uncertain World by Michele Wucker | Read by Tavia Gilbert
AudioFile Earphones Award
[Oasis Audio | 12.25 hrs.]
Narrator Tavia Gilbert's voice is perfect for this intelligent exploration by an international crisis analyst. Gilbert's mature, assertive tone fits the author's command of her topic. Even when sentences are packed with information, Gilbert's flawless phrasing makes them clear. Wucker examines how gender and age, cultural and family norms, and economic status impact how we view and handle risk.
*

---