Audiobooks Are Very Easy to Gift-Wrap: Your Last-Minute Holiday Recs
James Tate Hill Suggests Some Quick and Easy Stocking Stuffers
Few gifts say I didn't know what to get you like candles or gift cards. And for about the same price as that throw blanket or wine you were planning to wrap, an audiobook can make you the hero of any gift exchange (and they're even easier to wrap than books). Choosing books for other people can be tricky, regardless of how well we know them. With this in mind, I've rounded up five audiobooks perfect for almost any audiobook lover. From biography to memoir to crime, the 2019 audiobook gift guide has your Dirty Santa holiday party covered.
A note on how to wrap a digital audiobook: Unless the audiobook lover in your life still prefers compact discs, giving an audiobook usually involves the recipient's email address. This can be less festive than opening a present, so consider wrapping a picture of the book cover with a brief description. Save the file transfer for later, while the kids are combing the house for batteries.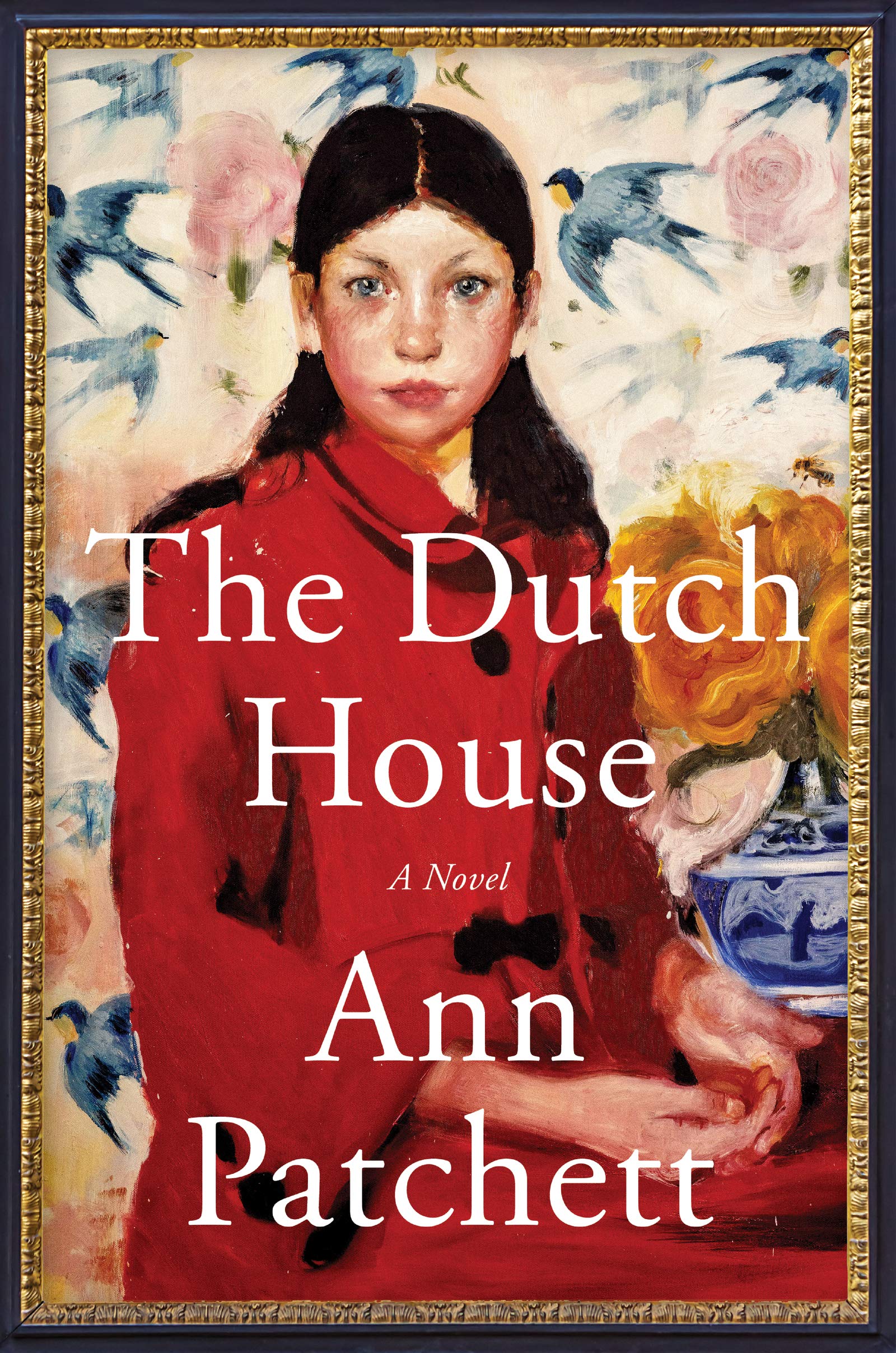 Ann Patchett, The Dutch House
Narrated by Tom Hanks · Harper/HarperAudio
9 hours and 53 minutes
Tom Hanks's portrayal of Fred Rogers just hit theaters, but he recently gave voice to The Dutch House, the latest novel from award-winning, bestselling author Ann Patchett. It's difficult to watch a Tom Hanks movie and forget that you're watching Tom Hanks, and the same is true of his audiobook narration. That said, his effortless warmth fits this story of a brother and sister's lifelong devotion to each other.
Beginning with her 1992 debut, The Patron Saint of Liars, Ann Patchett has explored the many shapes of family, the ones we're born with and the ones we find. The Dutch House charts the deep bond between Danny Conroy and his older sister, Maeve, whose lives in the titular estate outside Philadelphia change for the worse when their father remarries.
"Our father was a man who never met his own wife," says Maeve, explaining their mother's abandonment of the family when they were children. Indeed, the siblings are very much their father's children, struggling to connect with anyone as thoroughly as they do each other. The novel itself is a bit elusive, full of charming digressions as Danny tries to make sense of his past.
Tom Hanks's voice needs no description, and as difficult as it is not to picture the actor as adult Danny, his likability helps to anchor the narrative. Like any great actor, Hanks knows when to trust his lines, but give him credit for thoroughly inhabiting the rhythms of Patchett's dialogue and prose.
At the center of the novel, even and perhaps especially after the Conroys are forced to move out by their stepmother, is the Dutch House. Later in life, watching his daughter perform in The Nutcracker, Danny notes the resemblance of the set to the house in which he grew up. "It was a kind of architectural mirage, if such a thing were possible. A visual misunderstanding that I knew wasn't true but was still, for a moment, wildly convincing." It's a moving moment as the reader senses all the parts of his childhood Danny has failed to recreate.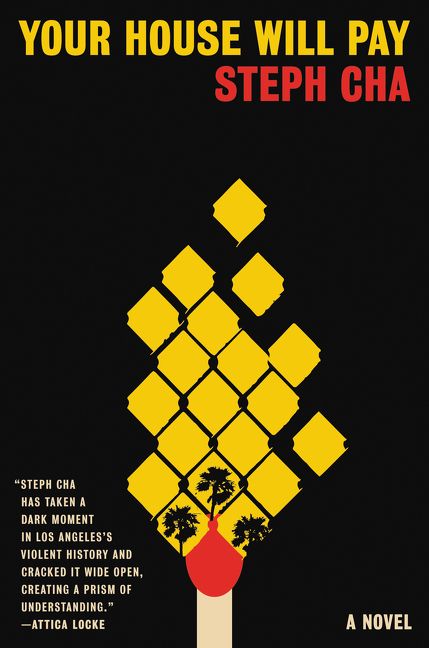 Steph Cha, Your House Will Pay
Narrated by Greta Jung and Glenn Davis · Ecco/HarperAudio
9 hours and 50 minutes
If you're shopping for a fan of crime fiction, Steph Cha's fourth novel, Your House Will Pay, offers the pacing of a mystery with the depth and topicality of the best literary fiction. The author of three terrific Juniper Song mysteries, Cha has ventured into new, ambitious territory with her latest, and the result is one of the most honest, complex, and possibly hopeful takes on America's racial divide.
After learning the family secret behind an infamous murder, "[Grace] wondered if this was how it would be from here on out, everything in the open, none of it discussed." That 1992 crime seems to be connected to the 2019 shooting of her mother, a Korean immigrant, and the novel moves deftly through time as well as point of view.
Rotating audiobook narrators can be more jarring than in print, especially when the voices are as disparate as Greta Jung's and Glenn Davis's. In Your House Will Pay, however, the distinctive voices underscore the chasm between Grace, the daughter of Korean immigrants in her twenties, and Shawn, an African American in his forties. It helps that Jung and Davis are such empathic narrators, conveying the anger, grief, and confusion of the novel's characters.
Shawn's anger "lodged in him when he was thirteen, a permanent, unruly companion that filled the hole in his life torn out by his sister's killer" in 1992. He has tried to move on from that anger, but recent events have rekindled it. Your House Will Pay asks what can be done with anger and grief, but it's also a first-class crime novel, expertly paced, written by one of the most dexterous authors of her generation.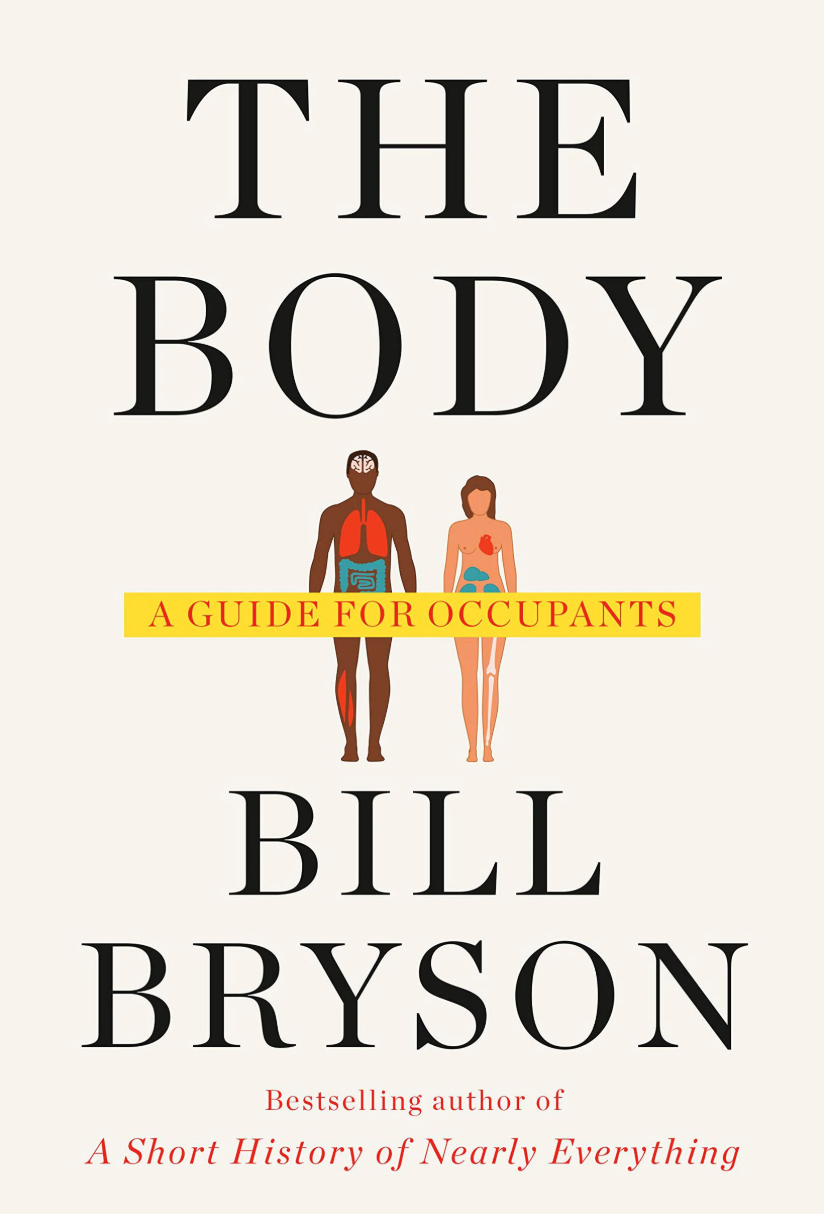 Bill Bryson, The Body: A Guide for Occupants
Narrated by Bill Bryson · Doubleday/Random House Audio
14 hours and 4 minutes
For the fan of popular science, Bill Bryson's latest book provides nonstop revelations about a topic relevant to all: the human body. Structured around body parts and subjects like exercise and sleep, Bryson's guide is an unexpected page-turner of facts, delivered with the author's trademark wit and delightful anecdotes.
"Interestingly, sex isn't actually necessary," writes Bryson. "Quite a number of organisms have abandoned it. Geckos, the little green lizards that are often encountered clinging like suckered bath toys to walls in the Tropics, have done away with males altogether. It is a slightly unsettling thought if you are a man, but what we bring to the procreative party is easily dispensed with."
Bryson's dry, self-deprecating humor works well in print, but the author's delivery in the audiobook is an additional gift. Bryson has the gentle, helpful voice of a favorite teacher. His light British accent betrays a tone both studious and playful.
Bryson's unassuming voice is also the perfect vessel for explaining how much we don't yet know or understand about the human body. Underarm hair, for example, seems to serve no purpose in humans. Some have speculated that it traps pheromones, but "the problem with this theory," according to Bryson's research, "is that humans don't seem to have pheromones."
The Body: A Guide for Occupants is the kind of book one can read out of order, but for chapters without a chronological narrative, it builds surprising momentum from section to section. The details in every paragraph, let alone every chapter, become as addictive as any plot.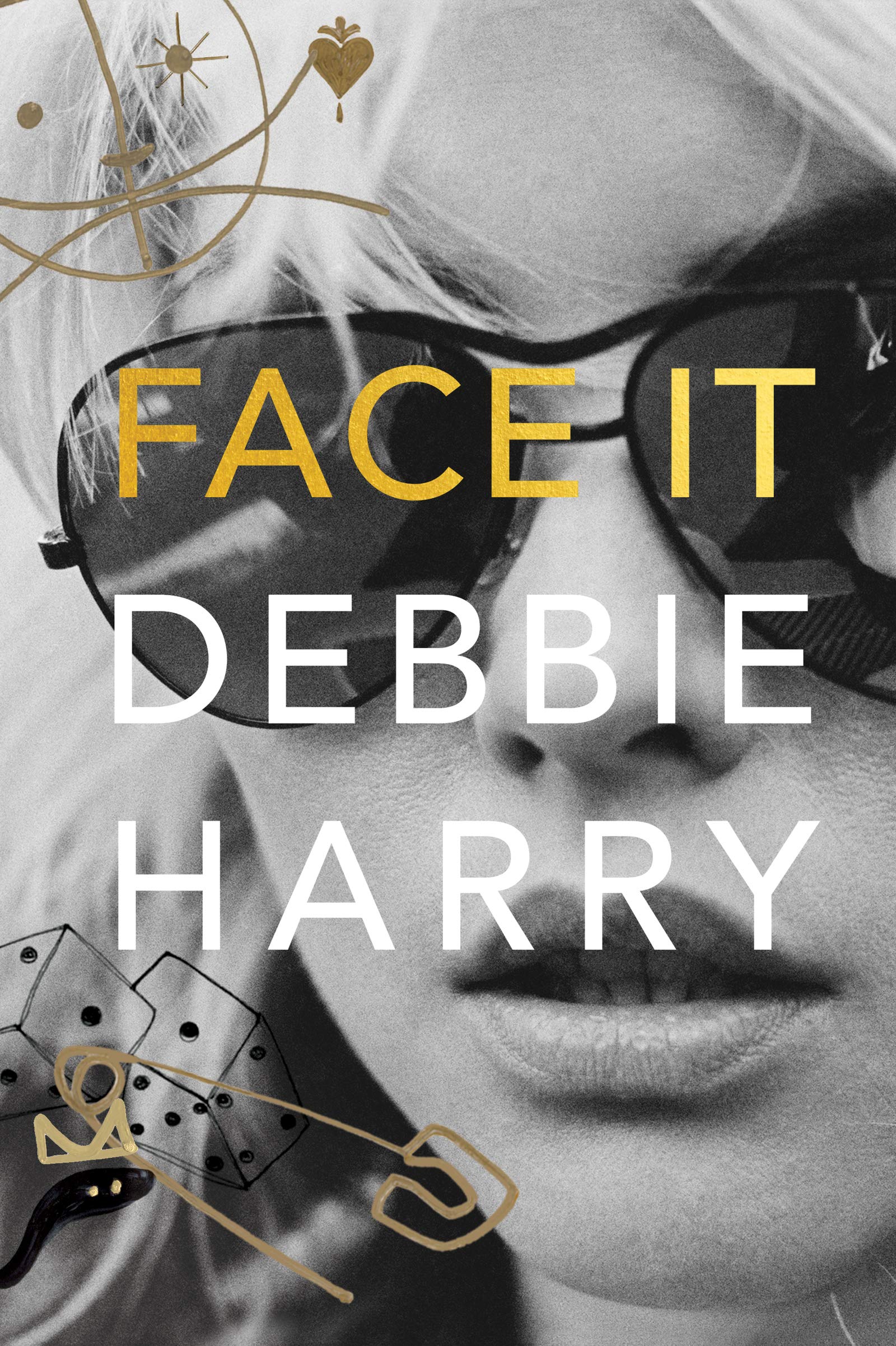 Debbie Harry, Face It
Narrated by Debbie Harry · Dey Street Books/HarperAudio
8 hours and 57 minutes
Memoirs from punk rockers rarely disappoint, and Debbie Harry's will surprise and entertain. The legendary frontwoman from Blondie shares the story of her life and career, but her insights into the music industry, gender, and fame are as vital as the stories from her life in a rock band.
"It was an immediate, tighter, smaller, more private world," Harry writes of 1970s New York. "It was a time of felt experience, no special effects, just raw, visceral uncut living. No voyeuristic, second-hand selfies being beamed out on the Internet, no cellphone junkies trading endless texts instead of direct, face-to-face contact, no insistent press trying to video and photo your every move or misstep."
Her New York was also a seedier place, where outside the apartment window during band practice one often saw something dead, rats if not people. Harry's cool, matter-of-factness characterizes much of the memoir, and the same is true of her narration of the audiobook. Her wry, occasionally amused voice might remind you of the singer behind "Rip Her to Shreds" and "One Way or Another."
A PDF included with the audiobook contains photos of the famously photogenic singer, some well-known and some never-before-seen. The book's introduction is written and read by Chris Stein, Harry's Blondie bandmate and partner through the late 1980s. Another bandmate, Clem Burke, and Harry's close friend Alannah Currie of The Thompson Twins also make cameos, livelier, I imagine, in audio than in print.
Debbie Harry's own story and the details of the CBGB punk scene are captivating, but her hard-earned wisdom is the highlight of her book. "In the commerce-dominated pop world," she writes, "artists are generally pushed to maintain the status quo. Artists who buck the pressure and evolve like David Bowie or Lou Reed are often applauded for it in the long run, but not without years of struggle, fighting to convince the money men that their new direction is valid and worth it."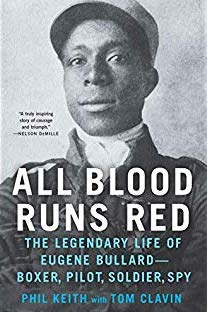 Phil Keith and Tom Clavin, All Blood Runs Red: The Legendary Life of Eugene Bullard-Boxer, Pilot, Soldier, Spy
Narrated by James Shippy · Hanover Square Press/Harlequin Audio
8 hours and 54 minutes
Biographies are the universal donor of gift books. For lovers of history and untold stories, All Blood Runs Red chronicles the first-known African American aviator, Eugene Bullard, a Zeliglike figure whose Paris nightclub welcomed some of the twentieth century's biggest names.
Born in Columbus, Georgia in 1895, the son of a former slave and a Creek Indian, Eugene Bullard made his way overseas at age sixteen. At the time, nearly five thousand expatriate African Americans were living in England. "Nearly all, like Bullard, had fled America in hopes of a better life, which meant one free of racial prejudice." With some exceptions, Bullard found that life, the sporadic racism he experienced coming from other Americans abroad.
Like other expatriates before America entered World War I, Bullard enlisted in the French military, becoming the first-known African American aviator. Enlivening every chapter are the wild details of Bullard's achievements, like flying all his missions with a pet Capuchin monkey named Jimmy. Ditto the star-studded cast of visitors to the Paris night club Bullard opened after the war. Langston Hughes worked as one of Bullard's busboys.
Run-ins with the likes of Josephine Baker, Ernest Hemingway, F. Scott Fitzgerald, Jack Johnson, Sophie Tucker, and Charlie Chaplin require no additional drama from the audiobook narrator, James Shippy, and for the most part he lets Bullard's remarkable story provide its own theatrics. To describe Shippy's reading of the text as no-frills, however, does a disservice to his mellifluous narration and facility with French. He shifts nimbly from exposition to narrative, and the choice not to do voice work for scenes with recreated dialogue serves the material well.
Bullard's boxing career, stint as a World War II spy, and his tragic, bittersweet return to the United States are as fascinating as his aviation. Keith and Clavin's note on their research mentions how little has been written about this man whose bust is on display at the National Air and Space Museum. This reader is grateful for the inclusion of the authors' note, and it feels like a modest request for audio publishers of similar books to include endnotes, footnotes, captions, and other materials that still present a gap between print and audio.
---