Ask the Publicists: What's the One Thing I Can Do For My Book?
A REGULAR ADVICE COLUMN FROM BROADSIDE PR
Dear Publicist,
What is the one piece of advice you can give me before my book is published?
Dear Author,
Gone are the days when you could turn in your manuscript, put your feet up on the desk, and wait for the royalty checks to roll in. The success or failure of a book, now more than ever, depends on being proactive. You'll hear people in publishing talk about the difference between being a "writer" and being an "author." How a writer is holed up alone in a room for years creating her masterpiece, whereas an author steps out into the world to share her book with the public at large (readers; book critics; print, online, and broadcast media; booksellers; librarians; etc.). That point when you make the shift from being a writer to being an author? That's where publicity comes in. And we want you to be ready for it.
We've turned to several publicists we admire to help answer your question.
Deb Seager, V.P. Director of Publicity, Grove Atlantic
Prepare information to share with your publicist
Like all good relationships, communication is key. Trust that your publicist knows what she is doing and has the best of intentions. Be confident that she has a good working knowledge of the book reviewers and key media that we all want to solicit for coverage. What you can do is really help them get to know your unique story—give them the backstory behind your work. If you're a fiction writer, tell them what the impetus was in writing your novel/collection. If you're a nonfiction writer, why did you get involved in the idea? How is your book different from other books on your topic? Furthermore, let your publicist know if you have media contacts, or, better yet, come to them with contact information and your connection to the person. Let them know what kind of media (if any) you have done in the past. Do you have readings/talks already scheduled? Make sure to tell your publicist if you have anything in the works so she can maximize all of the opportunities out there. What clubs/organizations do you belong to or would be relevant to your book? And, if applicable, where have you given talks in the past? These are the kinds of things to think about sharing with your publicist so that you can best work together to bring the strongest attention to your book.
Linda Duggins, Senior Director of Publicity, Grand Central Publishing
Build an organic footprint far in advance of publication date
Engagement with readers, your soon-to-be readers, is key. It's essential to have some semblance of an organic footprint (via social media, writing and publishing pieces, etc.), many months—no fewer than eight to twelve—in advance of your book's publication date. You want to engage with the ever-expanding community of readers and writers, but also to lend your "outside voice" in the way that feels natural for you. Connecting to readers well in advance allows you access to what flows for you and them, while you discover how to keep that flow in play.
What social, political, and or cultural conversations are you passionate about? Step up and reveal who you are. Share your ideas and thoughts with the world. Get out in front of the birth of your book and connect the magnificent thinker you are to your upcoming project. If this isn't in your comfort zone, great news: being uncomfortable is a significant indication that your energy is shifting in a new direction. Have fun, stay engaged, and nurture your newly created reader relationships. Readers know the truth.
Jynne Dilling Martin, Associate Publisher, Riverhead Books
Get to know the book critics
Most every writer I know hopes that their future book will receive thoughtful and warm reviews. It's important to bear in mind, then, that book critics are real people in the world (gasp!) who have particular tastes, predilections, topics they gravitate toward, styles they respond to, styles they abhor (woe to last decade's writers of "hysterical realism" who had a galley sent to James Wood!). I suggest writers regularly read a wide swath of book critics and reviewers, with an eye toward better understanding their tastes and interests. When the time comes for your own galleys to go out, you'll have developed a short list of the reviewers who you feel would be most predisposed to be interested in the themes, topics, and style of your book. If you've kept good notes on their past reviews, then either you or your publicist can even write personal notes expressing what you see as the connection. Certainly you can and should have your galleys sent to a wide swath of reviewers, but put some extra time and focus into those who are most likely to respond to your work.
Russell Perreault, VP and Executive Director of Publicity and Social Media, Vintage Anchor
Prepare for interviews and do your research
Decide and practice in advance what you're going to say in interviews, then say it no matter what questions you're asked. Make your answers entertaining, staying focused on the subject of your book. In most cases, the interviewers have not read your book and don't much care what you say; be respectful of them and their audience but remember they're interested in selling their show, not your book: that's your job. Along that line, you should mention the title of your book, but if you plug it too often it only sounds obnoxious. Also, before you ask your publicist to get you on Seth Meyers or for a feature in Vogue—watch the show, read the magazine. Figure out ways a story or segment can be built around you and your book. And remember that, statistically speaking, very few authors get this sort of high-profile attention. So when you do, send your publicist flowers! They get a lot of rejection pitching books; be the author they'll want to do a little something extra for.
Olivia Taylor Smith, Executive Editor and Director of Publicity, The Unnamed Press
Focus on what you can control
This advice might be the most difficult thing to do thanks to social media and that guy in your MFA program, but: it's really important not to compare yourself to others. Just like every book is different, so is every experience with publishing. You need to focus on things you can control: build a community of support using what sets you apart, find an angle to begin to write about, and engage with other writers and activists with similar interests. Go to your local bookstore, even to events where you won't know anyone. We're pretty blessed to be an industry where "networking" means going to bookstores, hearing stories, and socializing afterwards—take advantage of this!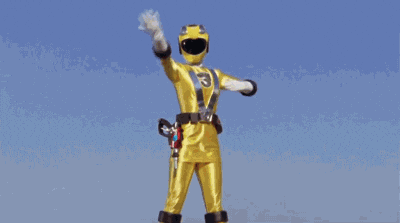 ____________________
Further Advice for Authors About to Publish Their Books
You'll notice each publicist gracefully tucks more than one piece of advice into his or her answer (we're a thorough lot), but there are some recurring themes here:
Be unique.
Be grateful.
Be interesting.
Be a good literary citizen.
Engage.
Share your passion.
Know your stuff.
Be aware.
Be thoughtful.
Be involved.
Be yourself.
Trust your publicist.
Send flowers.
Kimberly Burns, Whitney Peeling, and Michael Taeckens are the co-founders of Broadside PR. They work regularly with publishers and authors to launch exceptional works of fiction and nonfiction, as well as with literary organizations and prizes to strengthen the value of the written word. If you have a question you'd like Broadside PR to consider for our next column, please send it to us via email: ahoy@BroadsidePR.com
---