An Illustrated Day at the Portland Book Festival
From Leslie Stein's New Memoir, I Know Your Rider
Leslie Stein's work is always personal—we find her wandering around New York City, observing the changes of the seasons, the general beauty; or planted behind a bar, connecting with the people she serves. In I Know You Rider, we see the same open-hearted and grounded Leslie ruminating on something a bit more complex—reproduction.
Opening in an abortion clinic, I Know You Rider accompanies Leslie through one year of her life, steeped in emotions she was not quite expecting while also looking far beyond her own experiences. Through melodically rendered conversations with loved one and strangers, Leslie weaves one continued conversation with herself. She presents a sweet, funny, and empathetic account, focusing on what makes life meaningful and where we find joy.
In opposition to many abortion memiors, Leslie steers away from dwelling on what was lost—and rather presents what was gained. Art-making, books, music, and the communities the arts create are very important to Leslie. In this excerpt from I Know You Rider, which is available now, Leslie attends the Portland Book Festival.
–Tracy Hurren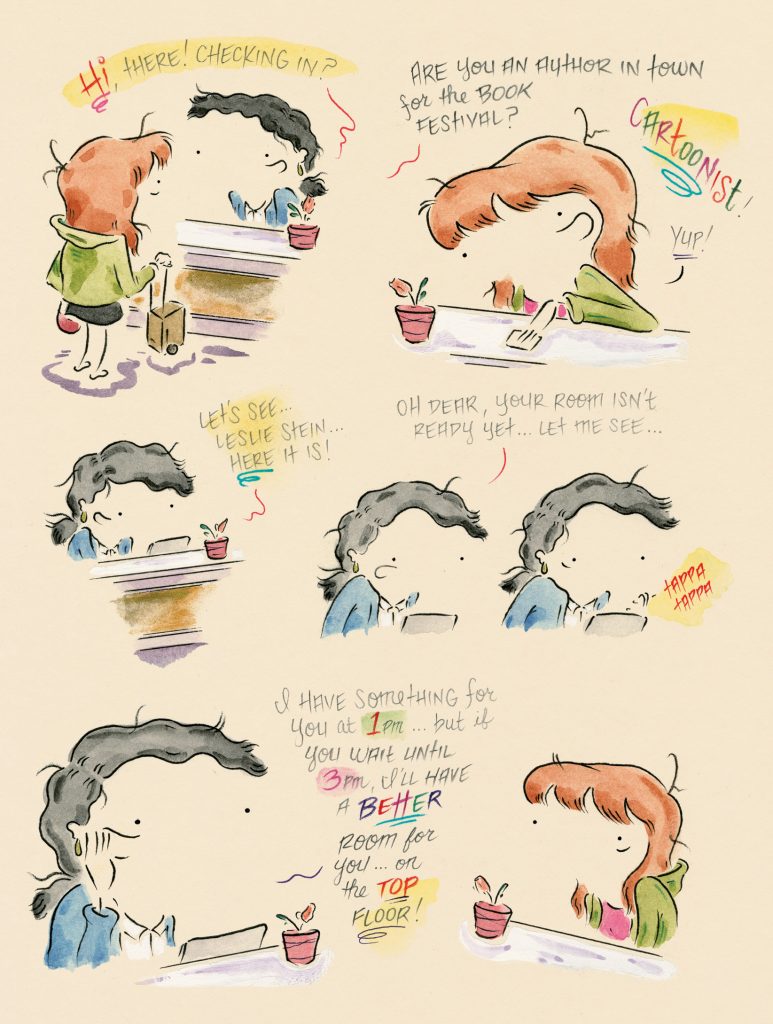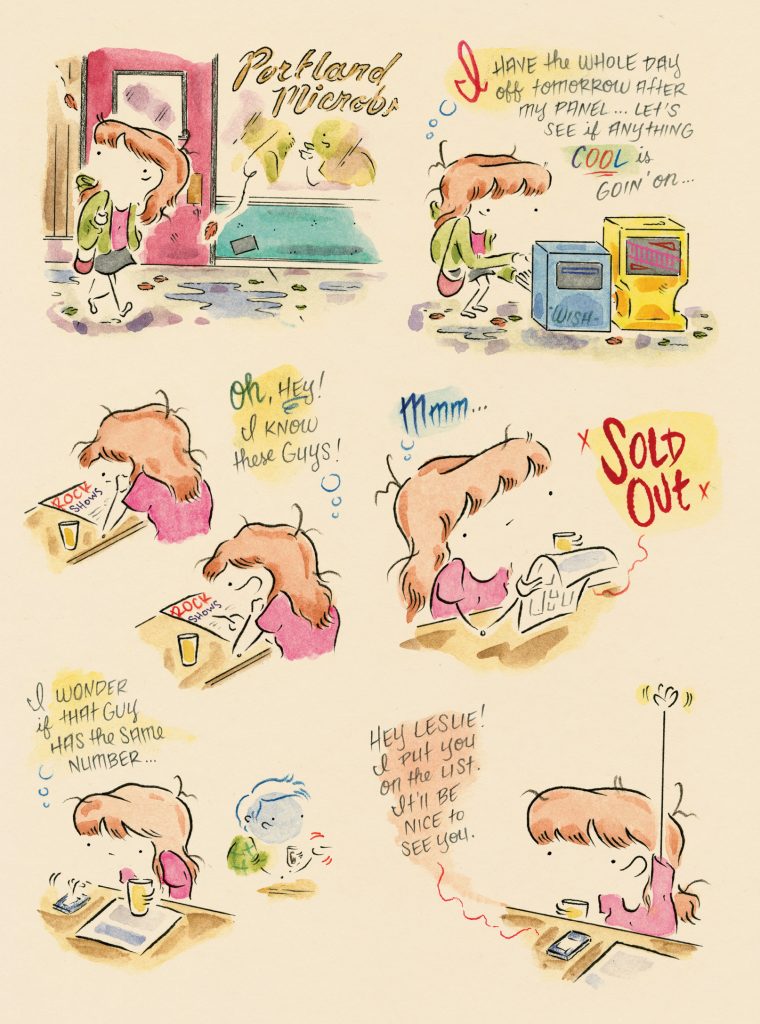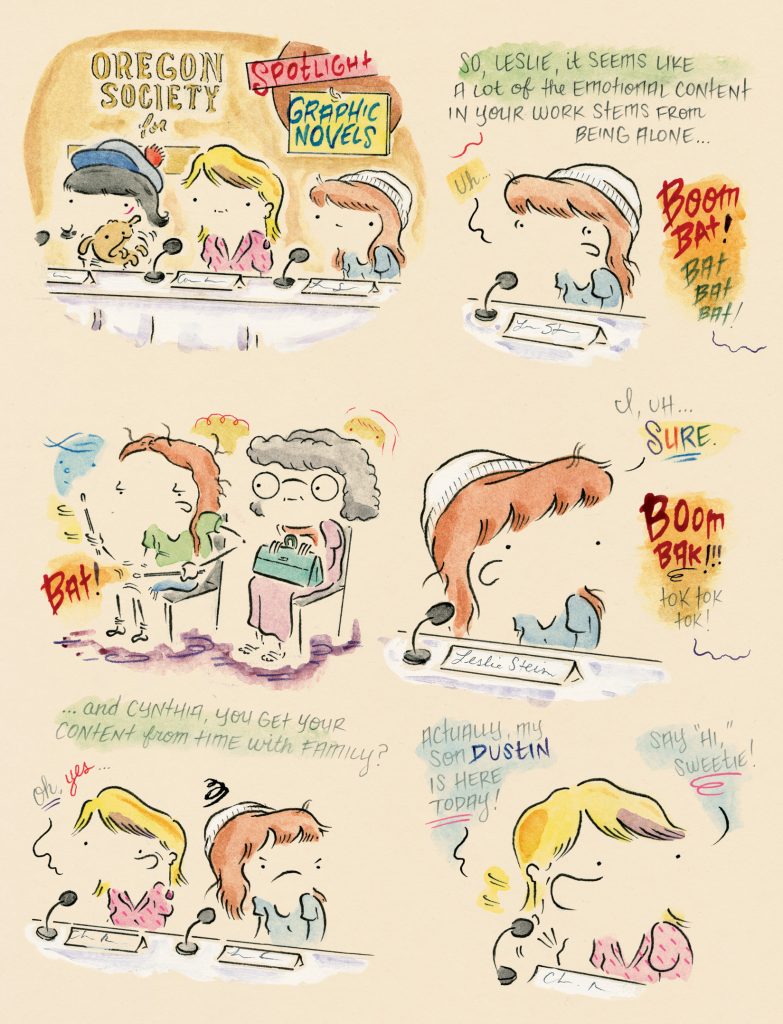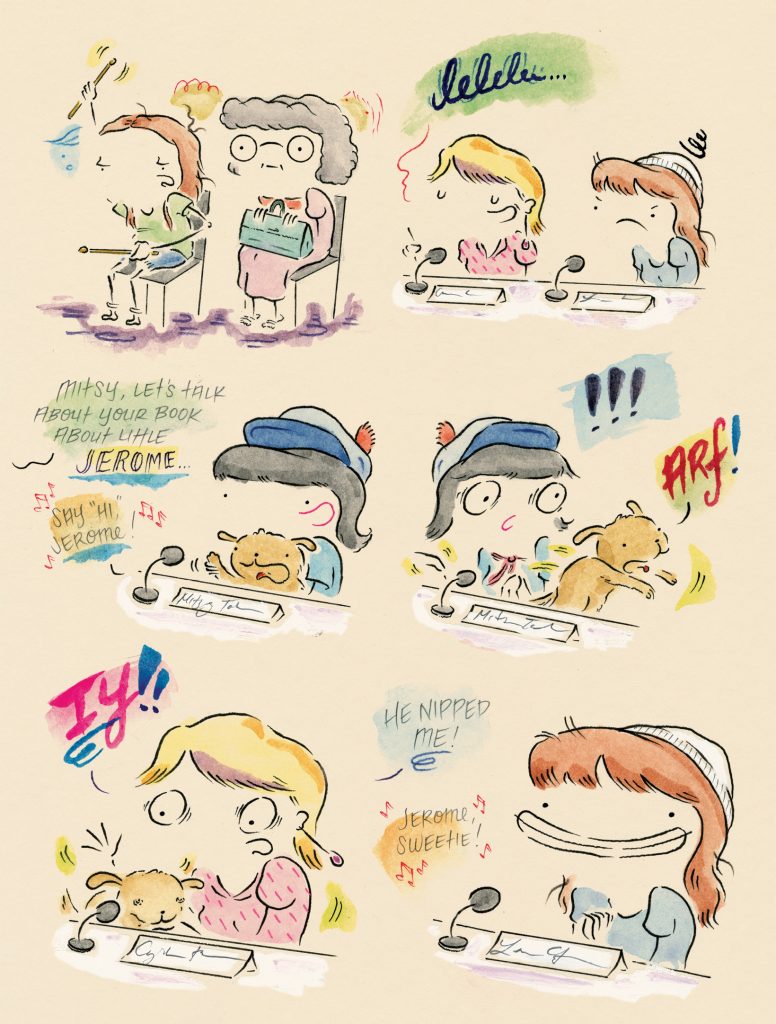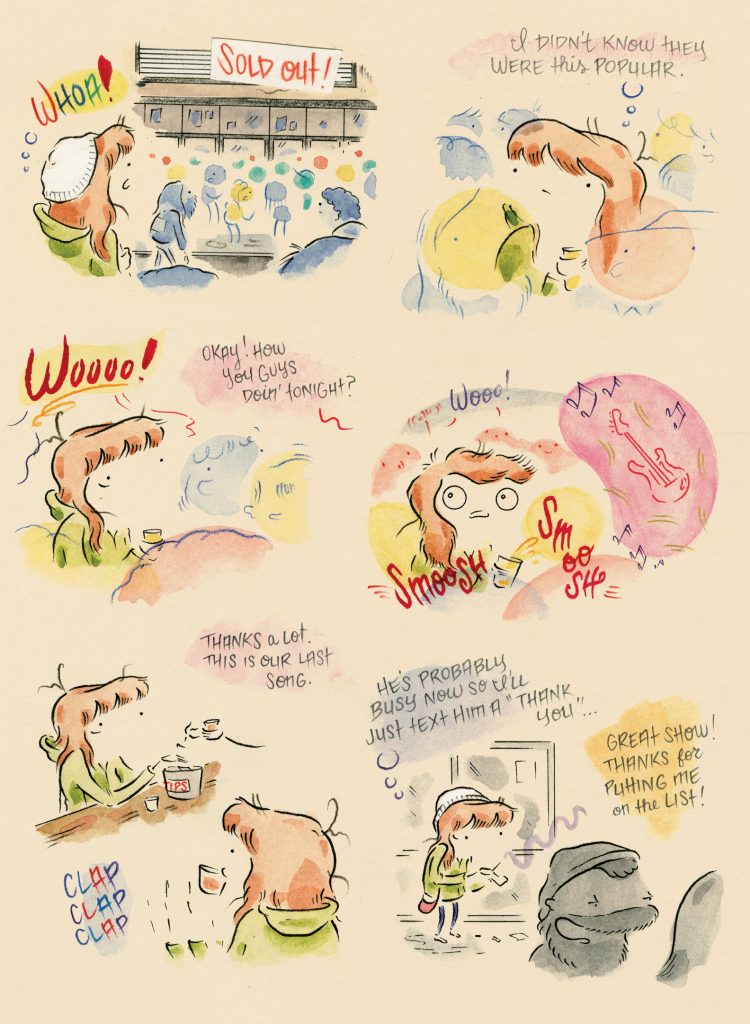 __________________________________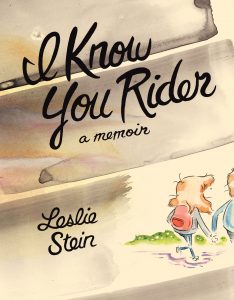 From I Know You Rider by Leslie Stein, courtesy Drawn & Quarterly.
---