Kristen Arnett: Ain't No Party Like a Library Party
There's Something For Everyone at Your Local Library (and If There Isn't, Just Ask)
Tale as old as time: a librarian spends weeks putting together an event, scrounging around for cutlery and paper plates and maybe even the GOOD cookies (the Publix ones, rainbow sprinkles and chocolate chip), posts fliers on every available surface, emails everyone in the greater local area 25 times to SAVE THE DATE, spends hours of their life promoting the hell out of it, and when the doors open, what do we find?
Three people showed up and one of them was an accident because they were looking for the bathroom.
It's enough to drive a person to drink (at least five more beers).
The whole point of library events is so you'll show up and enjoy them. We're not doing this goddamn programming for our health! Well maybe we are doing it for health sometimes, like we're having one of those programs where speakers talk about low-cholesterol diets or the importance of exercise, whatever. But the reason that we have events in the first place is because we want to do something you'll like. We want you to walk in the door, excited, and park your ass in a seat—unless it's some kind of aerobics thing or ballroom dance class, and then you can stand, or if it's yoga, then you might be lying down. Listen, I don't know all the particulars. I move my body only when absolutely necessary, like if I need to reach the Doritos.
People often think that library programming is just for kids, even though that's completely untrue. Don't get me wrong, I love a good storytime—there's nothing better than being a complete dumbass in front of people, and kids love that; they let you do it for free, anytime you want! And they LAUGH! But there's also all kinds of other programming happening on a daily basis and it's not just crafts and glitter.
Did you know: if you tell your local library about a book you've published, they will likely buy that book, and they will put it on their shelves, and they will probably recommend it to people. They might add it to a list of local authors! And have you out for a reading, maybe, and help you promote your book. Or maybe you want to do a book club? Let me tell you what, we love book clubs! Because guess what—it means people are coming in and reading, but it also means maybe people are using our services to get the book, maybe they are using interlibrary loan, which is amazing, and more people need to use it! What the hell. Why aren't people using interlibrary loan?
"Have an event at the library! Have a game night, plan a scrapbooking get-together, do some taxes!"
If you tell us what kind of programming you want, then we know what we should have, and then you'll show up for it, and then it's fun for everyone, see what I mean? If you don't tell us what you want, then we might have programming you don't want at all, real bummer programming, and then no one shows up and we're all sorry (mostly me because I spent money on food that no one is gonna eat).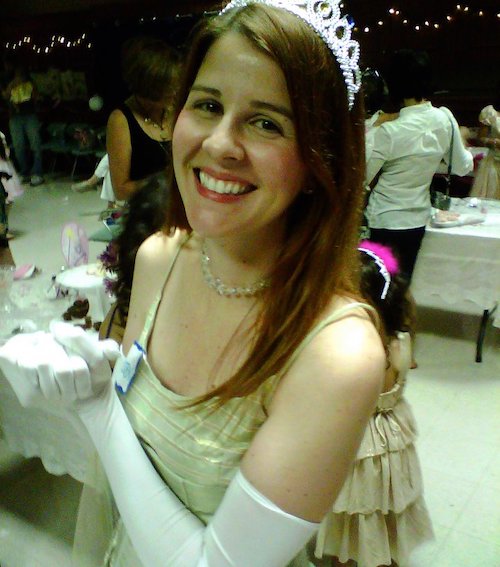 Here's something I'm gonna propose: YOU propose a program. Have an event at the library! Have a game night, plan a scrapbooking get-together, do some taxes (god knows we have the forms). Because we're your library. We're there for you! Yeah, sometimes we might not be able to do the thing you want to do—hell no we don't have any money, no one has any money, please stop asking—but if you just need space, or you think it's gonna be something that will absolutely get the community involved? Of course we want to help you with that! We work really hard to figure out what you guys want from us, but at the end of the day we need you to tell us what you want.
Here is a list of different activities I've helped host at libraries, just to get you started:
Kids reading to dogs (this rules)
Birds of Prey society showing off their animals—a giant eagle flapped its wings and screamed, scaring all the kids, it was amazing
Storytime, Storytime, Storytime
Video game night where I beat every single person at Mario Kart
Tea parties—for adults and for kids (at one I wore my high school prom dress and killed it)
Toilet paper fashion show
Chili competition (delicious and life changing)
Book sale
Poetry workshop (no one will ever ever ever read the poem I wrote at it, taking it to the grave)
Stuffed animal sleepover
Learn to make strawberry jam
Anything the mind can imagine we have done! Probably my favorite was a night where people decided they were gonna make different kinds of pasta and then I ate pasta until I needed to take a nap and fell asleep at my desk.
So talk to your local library. Ask what's up with programming—what's available, what you'd like to see. We'll provide the coffee! Probably. Maybe. We'll see if it's in the budget.

Got a lot of submission for weirdest circulation desk requests from my last column—here are a few of my favorites:
Order of fried chicken, asking for a librarian's phone to download an app for a coupon for laundry detergent, a request to have hair for a wig, please print a YouTube video, and some goddamn condoms.
Practice safe sex, y'all. See you next time!
---