A New Way of Being on the Page: A Reading List of Very Short Fictions
Dawn Raffel Recommends Lydia Davis, Andrés Neuman, Sabrina Orah Mark, and More
Having written and taught short stories for many years, I've become increasingly interested in writers who are pushing the edge of how "story" is defined. While "flash fiction" and "micro fiction" are buzzy terms, writing extremely short pieces is nothing new—as I tell my students, Poe did it, and so did Mallermé and Baudelaire and Rimbaud and lots of other famous dead men. Hemingway wrote the original six-word story: "For sale, baby shoes, never worn."
Guess what? Every fairytale you loved as a child was flash. That said, the popularity of flash and micro has exploded, owing in large part to online media, leading to new ways of exploring and understanding storytelling.
Rather than being confining, short forms are creatively spacious, allowing the writer to take risks and make space for the unknown. I tend to think that every writer faces two big bears: sentence-making and structure. (There's a third "shadow bear," which is self-doubt.)
Very short pieces require that acute attention be paid to acoustical properties of the sentence—to the concision and precision from which we get voice, tone, authority, and stance. At the same time, the writer may lean into structures that would feel overly schematic in a longer work. The boundaries between fiction, reportage, and memoir, between story and prose-poem become wonderfully porous. I'll often encourage students to use flash as an opportunity to try a new way of being on the page, to step outside their usual genre and habits and risk doing something they don't think they're good at. It's remarkable how often this can unblock a writer.
As a reader and as a writer, I am always looking for a ticket to someplace new. This "someplace new" might be geographical, historical, or cultural—or it might be a new way of looking at something heretofore familiar, a hidden corner of the psyche. Among the books I love most are those where the writer makes unexpected connections, trusting the reader to make the leap, both within individual pieces and in a longer composition in which those pieces are entwined.
My new book, Boundless as the Sky, is a departure for me. (I have always said that I would rather fall on my face than write the same book twice—although that said, I would prefer not to fall on my face.) Boundless is written in two parts—the first is a narrative mosaic of very short stories that refract off one another and the second (in conversation with the first) is a historical novella in flash.
Here are some of the many collections I admire, a few by well-known writers and others by writers (and presses) who may be new to you.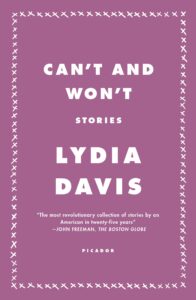 Lydia Davis, Can't and Won't
(FSG)
I'll try to make this entry as short as a Davis story: No one does it better. (Okay, please indulge me a moment longer. Although some of Davis's stories are only a sentence or two, they will stick in your heart like a well-aimed arrow.)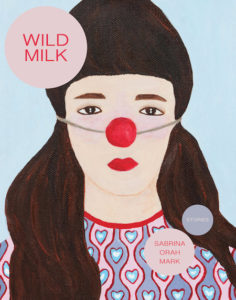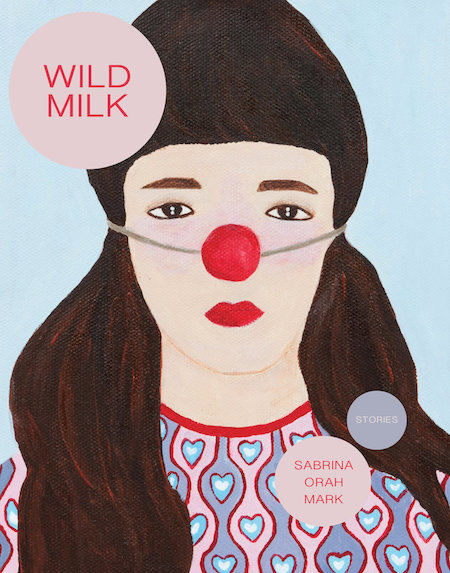 Sabrina Orah Mark, Wild Milk
(The Dorothy Project)
At once wryly absurd and deeply moving, this edgy collection (like so many of the books published by the intrepid Dorothy Project) has staying power. Most of Mark's stories center on family, and although not traditionally "linked," recurring images and motifs lend the collection a powerful, fairytale-like unity of effect.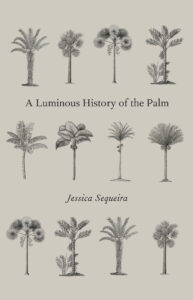 Jessica Sequeira, A Luminous History of the Palm
(Sublunary Editions)
Each perfectly calibrated piece in this slim collection (70 pages) includes a palm tree, like a portal to someplace deeper. Sequeira, who also translates from the Spanish, is elegantly innovative and original.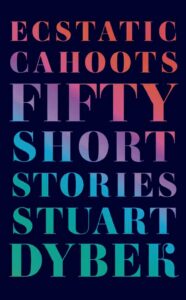 Stuart Dybek, Ecstatic Cahoots
(W.W. Norton)
No list of very short fictions could be complete without the sublime Dybek. Best known for The Coast of Chicago (brief fictions that capture the soul of the city), Dybek went even shorter in Ecstatic Cahoots and its companion Paper Lantern, demonstrating just how much emotional power can be packed into the tiniest space.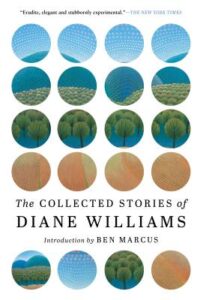 Diane Williams, The Collected Stories of Diane Williams
(Soho Press)
Williams' brief, transgressive fictions successfully challenge every notion of story. While you might not always understand her in a logical who-what-when-where-and-why way, your heart (and your gut) will get it.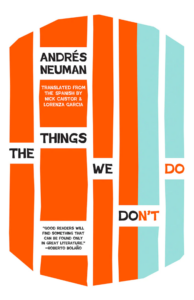 Andrés Neuman tr. Nick Caistor, The Things We Don't Do
(Open Letter)
I could say that the question of why Neuman isn't better known in the U.S. is beyond me—except that, sadly, we read far too little in translation. If you're looking for a dazzling, stylistically adventurous, and unerringly entertaining collection (or, to put it another way, a good kick in the tail), this is it.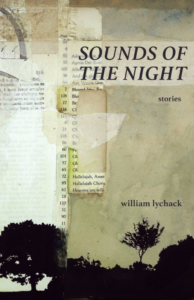 William Lychack, Sounds of the Night
(Braddock Avenue)
Lychack blends photos, drawings, poetry, and documents into this haunting and emotionally courageous volume. Somehow, whole decades, generational legacies, fit into a page or two, filled with powerful, perfectly contained emotion.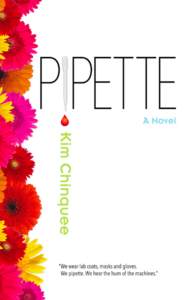 Kim Chinquee, Pipette
(Ravenna Press)
Prolific, multiple Pushcart Prize-winning Chinquee is a master of flash. Technically, her most recent collection is the excellent Snowdog, since the newly-published Pipette is a novel—but not surprisingly, it's a novel-in-flash. As with all of Chinquee's work, dogs, running, and tricky relationships propel the narrative.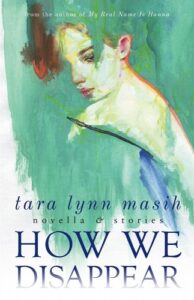 Tara Lynn Masih, How We Disappear
(Press 53)
Masih's stories (and a novella made up of tiny pieces) are unerringly character-driven. With great concision, she captures the lives of women as they are too seldom seen.
______________________________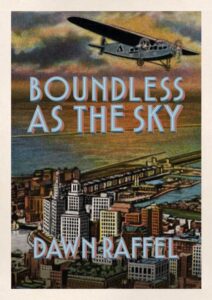 Dawn Raffel's Boundless as the Sky is available from Sagging Meniscus Press
---