A Literary Long Weekend in Denver
Booze, Books and the Ghosts of the Beats
To celebrate our partnership with Kimpton, enjoy 20% off their Best Available Rate. Cozy up in your hotel room with one of our seasonal book recommendations, or venture out on a book lovers' travel itinerary.
The great Katherine Anne Porter called Denver "a western city founded and built by roaring drunken miners" when she wrote for Denver's Rocky Mountain News in 1919. While Colorado is home to more breweries than anywhere in the country, we've toned down the roaring and have enjoyed, among other pastimes, a deep bookish culture. Proudly mixed among tap houses and marijuana dispensaries are bookstores and literary stages that make Denver a great literary vacation.
FRIDAY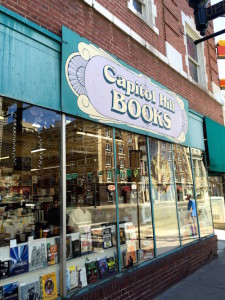 Capitol Hill Books: 4:00 PM
Adjacent to the capitol building and bridging the border between downtown and the Cap Hill neighborhood is Capitol Hill Books (300 East Colfax Avenue), one of Denver's most cherished used bookstores. Its window displays are rarely dull and often showcase, among other local interests, the store's exhaustive Native American collection. 5280 Magazine has twice named it Denver's best used bookstore.
Literary walking tour, part one: 6:00 PM
As a walking city with good weather most of the year, there are plenty of opportunities to see the homes of Denver's famous literary heroes. A stroll on Downing Street leads to the Victorian-style former home of Thomas Hornsby Ferril (a past poet laureate of Colorado). Here, Ferril entertained his slightly more famous literary friends Robert Frost, Jack London and Dorothy Parker. (It's unlikely London and Parker were there at the same time—she was 19 when he died—but that would have been some great dinner party chatter.)
North Denver, which used to be home a large Italian immigrant community, was once home to the writer John Fante, who would later write about the neighborhood before heading to Los Angeles. Of course, he then wrote: "So fuck you, Los Angeles, fuck your palm trees, and your highassed women, and your fancy streets, for I am going home, back to Colorado, back to the best damned town in the USA—Boulder, Colorado."
In his collection of stories The Wine of Youth, Fante wrote about Our Lady of Mount Carmel Catholic Church on Navajo Street. Charles Bukowski cited him as an enormous influence, writing that Fante was his "god" in the introduction to Fante's most famous book, Ask the Dust.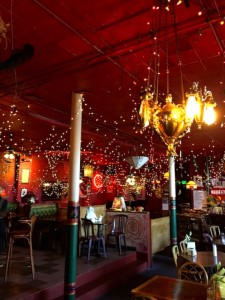 Mercury Café: 9:00 PM
Head to the Mercury Café (2199 California Street), a restaurant that describes itself as a "three ring circus with music, dance, theater and poetry" with regular Friday night poetry slams. Its mural-clad brick exterior makes it easy to find, and once inside, you'll find an ultra bohemian atmosphere. Go for a folk concert or belly dancing show or, if you're there on February 8th, the annual birthday bash of Beat hero Neal Cassady (more on whom below).
SATURDAY
Literary walking tour, part two: 11:00 AM
As alluded to above, Denver has an intimate connection to the Beats. Here's Jack Kerouac writing about Denver in On the Road, as if it were Shangri-La: "And there in the blue air I saw for the first time, far off, the great snowy tops of the Rocky Mountains. I had to get to Denver at once." Kerouac lived in Arvada for a time, at 6100 West Center Street, if you feel like making a pilgrimage. If not, you can find Kerouac's likeness stenciled onto buildings all around the city. Other notable Beats? Well, Allen Ginsberg gave the city a shout-out in "Howl," so there's that…
But Denver's true Beat child is Neal Cassady, Ginsberg's "secret hero of these poems, cocksman and Adonis of Denver." Raised in the city, Cassady wrote about Denver in his autobiographical novel The First Third (1971): "… all the city was to become my playground…"
I remember being unusually pensive that May evening, perhaps it was the heat of Spring's first warm day which, encountering my thick winter blood, forced a dilution upward into a brain weary of straining the last six months to overcome freezing and the long absent thinning of blood stirred a weakening desire for the softer things, a nostalgia, yet a death, a precognition, if you will…
Tattered Cover Bookstore: 3:00 PM
Tattered Cover (2526 E. Colfax Avenue), which opened in 1971, is one of America's oldest independent bookstores, now with four locations and 500 book events each year. The Colfax Avenue store was previously the historic Bonfils-Lowenstein Theater and it retains the columns, winding stairs and orchestra pit of its former glamor. After buying a book, stop by the neighboring Sie Film Center and Twist & Shout, a massive record store. Take an afternoon stroll down Colfax Avenue where you'll find numerous bars, restaurants and music venues.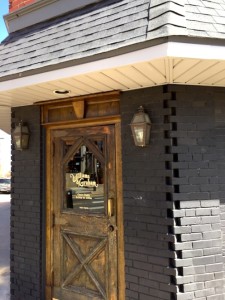 Williams & Graham: 5:00 PM
Williams & Graham (3160 Tejon Street) is an upscale 1920s-style speakeasy located in Denver's LoHi neighborhood. Though there are vintage books in the front window and a sign on the door that reads "Williams & Graham Booksellers," it's more bar than bookshop (though you can buy books from authors with notorious booze-filled lifestyles). Williams & Graham received a much coveted spot on Drinks International's World's 50 Best Bar list.
My Brother's Bar: 9:00 PM
There's no signage announcing the oldest bar in Denver, but locals will point you there quickly. Opened in 1873, Neal Cassady was a regular there during his Denver years (when it was called Paul's Place). Proudly displayed on the wall is a letter Cassady wrote to a friend during his stint in the Colorado State Reformatory: "Dear Justin, At the corner of 15th and Platte streets there is a café called Paul's Place, where my brother Jack used to be a bartender before he joined the Army. Because of this I frequented the place occasionally and consequently have a small bill run up. I believe I owe them about 3 or 4 dollars. If you happen to be in that vicinity, please drop in and pay it, will you?" (2376 15th Street)
SUNDAY
Lighthouse Writers Workshop: 11:00 AM
Lighthouse Writers (1515 Race Street) was started in 1997 by Michael Henry and his wife Andrea Dupree, and is housed in a stone lion-guarded brick mansion right off Colfax Avenue. It is the largest nonprofit literary center in Colorado and offers writing workshops in poetry, fiction, nonfiction, screenwriting, playwriting and various other genres. Authors like Roxane Gay, George Saunders, Kazuo Ishiguro, Andre Dubus III have given craft talks, and every summer the center hosts Lit Fest, a two-week celebration of writing workshops, book readings and (being in Denver) booze.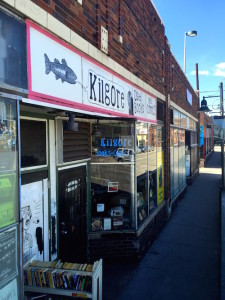 Kilgore Books & Comics: 2:00 PM
Kilgore Books (624 E. 13th Avenue) is a 700-square-foot comics store with a selection of used books of every genre. Used editions of Somerset Maugham, Vonnegut, and Twain sit alongside superhero, alternative, and old-school comics. On Sundays you can find Noah van Sciver (author of the comics series Blammo and the graphic novels The Hypo and Saint Cole) behind the counter.
---