A Century of Greatness: The Best African American Literary Anthologies
Kenton Rambsy Recommends the Best Black Writing
Black writers have produced an incredible number of short stories over the last century. My book, The Geographies of African American Short Stories, explains how the most frequently republished Black writers made character depictions and culturally discrete settings consequential to their compositions. For writers like Zora Neale Hurston and Ralph Ellison, short stories anticipated their longer works, like Their Eyes Were Watching God and Invisible Man, respectively. And in some instances, authors used short stories to experiment with narrative structures and to develop distinct stylistic approaches.
I've found anthologies especially useful as gateways to short fiction by Black authors. These collections provide glimpses into notable themes and writing styles from different historical periods. Given the widespread use of anthologies in literature courses, editors of anthologies help to shape or reinforce distinct views of literary history. Often, the selections presented in anthologies are the first and only access readers have to works by some authors.
Literary history is not static, and thus, approaches to organizing anthologies change over the course of time. Different collections might sometimes include the same authors, but the varying arrangements—temporal, thematic, alphabetical, genre—suggest multiple ways of presenting and reading a common group of Black writers.
I've compiled a list of ten key African American literary anthologies that span nearly 100 years and demonstrate the diverse ways that editors showcase the variety of short fiction written by Black writers.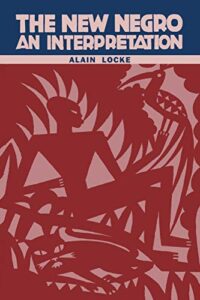 Ed. Alain Locke, The New Negro: An Interpretation
(Atheneum)
This definitive text of the Harlem Renaissance features a variety of African and African American art and literature. Edited by Alain LeRoy Locke, the philosopher and scholar who is celebrated as the dean of the Harlem Renaissance for his mentorship of young artists, the collection contains short stories by a then "new" class of writers such as Bruce Nugent, Eric Walrond, Rudolph Fisher, and Zora Neale Hurston. The anthology announced and solidified a few of what constituted an emerging cohort of prominent Black writers and a defining cultural movement.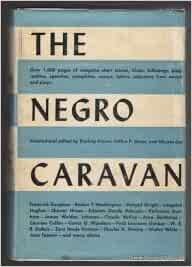 Eds. Sterling A. Brown, Arthur P. Davis, and Ulysses Lee, The Negro Caravan
(Dryden Press)
Edited by Sterling A. Brown, Arthur Paul Davis, and Ulysses Grant Lee, this comprehensive collection contains works by more than 40 writers. As a presentation of Black literature during the 1940s, The Negro Caravan was a rare and important gathering of writers from multiple genres. The book, which arranged works by genre, was a forerunner for the many collections that would appear decades later.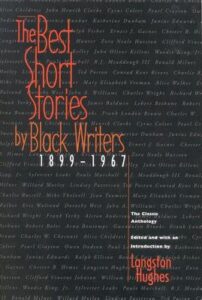 Ed. Langston Hughes, The Best Short Stories by Black Writers 1899-1967
(Little, Brown and Company)
This collection edited by Langston Hughes presents stories produced by Black writers from 1899 to 1967. While Hughes is widely known as a poet, this anthology shows him actively curating a large group of short story writers. Published the same year that Hughes died, the anthology brings together an older generation of writers such as Charles Chesnutt and Zora Neale Hurston with a then–up-and-coming group of talented artists such as Alice Walker, Paule Marshall, and William Melvin Kelley.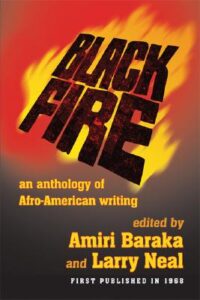 Eds. Amiri Baraka and Larry Neal, Black Fire: An Anthology of Afro-American Writing
(Black Classic Press)
This anthology was viewed as the most essential assemblage of militant artists during the fiery Black Arts era. The book contains over 200 poems, essays, short stories, and plays by more than 70 writers and cultural critics of the period. Rarely had a collection been so upfront about its Black radical agenda. The anthology set the tone for a powerful cultural movement that followed.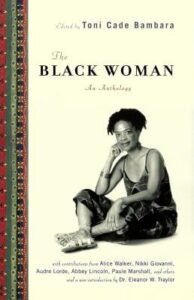 Ed. Toni Cade Bambara, The Black Woman: An Anthology
(New American Library)
Feminist efforts to promote gender equity in literature gained special attention during the late 1960s and 1970s. Consequently, Toni Cade Bambara edited this collection of Black women writers, which signaled a new, groundbreaking moment in the histories of African American anthologies. Today, we take the phrase "Black woman writer" as a given, and for that, we can thank Bambara and her anthology.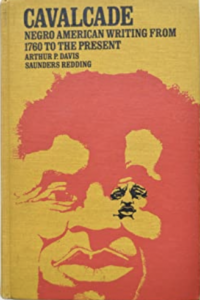 Eds. Arthur P Davis and Saunders Reading, Cavalcade: Negro American Writing from 1760 to the Present (Houghton Mifflin Harcourt)
This comprehensive collection appeared during a time of unprecedented growth of Black enrollment in colleges and universities. Accordingly, the editors arranged the book while keeping the practical function of teaching in mind. The collection, arranged in chronological order, contains several author biographies and period descriptions that contextualizes Black writing in America. This anthology traces the development of Black literature over nearly 200 years, giving a clear sense of an extended, robust history.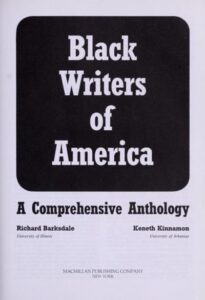 Eds. Richard Barksdale and Keneth Kinnamon, Black Writers of America: A Comprehensive Anthology
(Macmillan)
A wide variety of compositions—autobiographies, essays, speeches, letters, political pamphlets, poems, plays, and stories—comprise this anthology. Barksdale and Kinnamon arranged the contents by historical period, theme, and genre, so that the book might serve the pedagogical interests of teachers and students. The extensive biographical and section notes made Black Writers of America an important, frequently cited collection.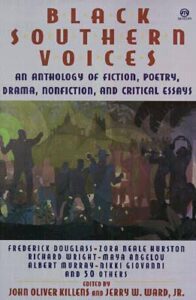 Eds. John Oliver Killens and Jerry Ward, Black Southern Voices: An Anthology of Fiction, Poetry, Drama, Nonfiction, and Critical
(Meridian Press)
Relatively few collections showcase Black writers in a common region—here, the editors gather southern writers and writings in one anthology. The book elevated the idea of a Black southern literary tradition.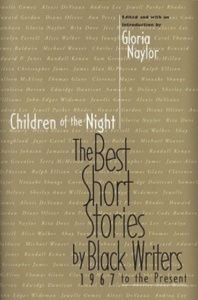 Ed. Gloria Naylor, Children of the Night: The Best Short Stories by Black Writers, 1967 to Present
(Little, Brown and Company)
Publishers sometimes reprint anthologies and produce subsequent editions, but a sequel?  This anthology extends The Best Short Stories by Black Writers 1899-1967, charting a generation of fiction writers from where Hughes left off. This book is one of the few collections of short stories edited by a critically acclaimed novelist, and thus provides us with a rare opportunity to consider the preferred literary selections of an acclaimed author.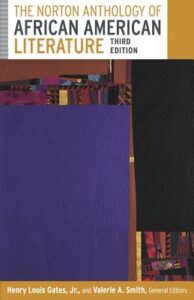 Eds. Henry Louis Gates Jr., Nellie McKay, Valerie Smith, The Norton Anthology of African American Literature
(W. W. Norton)
This comprehensive, field-solidifying collection has been reprinted in three editions and contains works by dozens of Black writers. Henry Louis Gates Jr. and Nellie McKay served as the general co-editors for the first two editions, and after McKay's death in 2006, Valerie Smith assumed the role of general co-editor with Gates for the third edition, which was divided into two volumes. Absorbing invaluable lessons about curating Black literature from many previous works and involving several prominent literary scholars as section editors, this anthology stands as one of the most well-known and widely assigned collections for African American literature courses.
__________________________________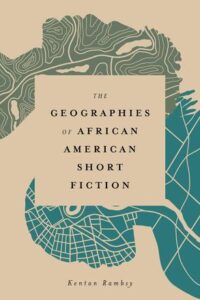 The Geographies of African American Short Fiction by Kenton Rambsy is available via University Press of Mississippi.
---