8 Recommended Debuts by Irish Women Writers
Plus Sally Rooney, Because Sally Rooney
Last year was an exciting year for me—while I was buried deep in the edits for my novel When All Is Said, I watched with pride as Irish women writers scooped some to the world's biggest literary prizes. Anna Burns and Sally Rooney made the Booker longlist with Burns winning the overall prize. Later Rooney won the Costa Novel Award and the Waterstones Book of the Year. Meanwhile in the Irish Book Awards, of the seventeen prizes presented, nine were to women with the overall award going to Emilie Pine. 
There have always been fantastic Irish women writers on this small Island of four million but for some reason they have not always been afforded the same prominence as their male counterparts. And it's not that all of those male writers were in favor of this imbalance either. I am reminded of the wonderful fictional author Maude Avery in John Boyne's Hearts Invisible Furies, who, when speaking of the tea towels on sale in Irish tourist gift shops with the faces of twelve Irish male writers, remarks that hers would never join theirs: "They don't put women on that. Only men. Although they do let us use it to dry the dishes." In the last few years, I am glad to say, the tide is turning and Maude would be delighted to see the list of impressive female debuts published in 2018, with more to come in 2019.
Like all of the women I've noted here, I know that as a debut author I am published on the coat tails of giants—Mary Lavin, Edna O'Brien and Anne Enright, to name only a few. I owe each a debt for the thousands of solitary hours spent honing and shaping their creations in a world that hasn't always been so generous to the female author. I'm all too aware of how lucky I am that When All Is Said has emerged right now, when publishers and reviewers and readers are listening with enthusiasm and excitement to hear what I and the other women writers of this island have to say.  Perhaps one day, the faces on that tea towel might actually change.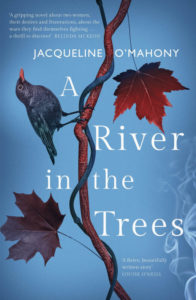 Jacqueline O'Mahony, A River in the Trees
Jacqueline O'Mahony's debut novel A River in the Trees, links together the lives of two women set one hundred years apart, one during the Irish War of Independence and the other in modern day Ireland. The writing here is eloquent and accomplished weaving together the lives of these women in trauma.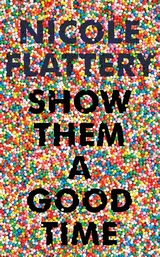 Nicole Flattery, Show Them a Good Time
Flattery's debut short story collection Show Them a Good Time is eclectic and funny exploring amongst other things, what it is to be in love with a comedian in New York or what it is to live in a bottle. Flattery has been published in many prestigious journals in Ireland and further afield.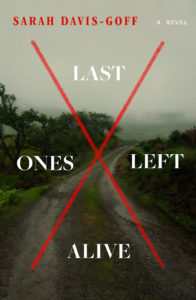 Sarah Davis-Goff, Last Ones Left Alive
Davis-Goff is best known in Ireland as co-owner of Tramp Press, a leading Irish publisher with many award-winning authors on its list such as Mike McCormack and Sara Baume. This year Davis-Goff's debut novel, Last Ones Left Alive, appears. This is a literary novel involving zombies in a post apocalyptic Ireland. The good news is this works. Her writing is fluid and urgent just when you want it to be.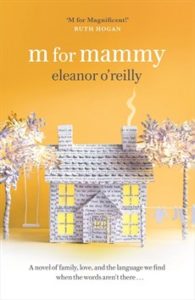 Eleanor O'Reilly, M is For Mammy
O'Reilly's M for Mammy introduces the Augusst family. In the opening chapter we meet Jenny the daughter. Her voice is immediately engaging, painting the world of this family's struggles. Annette and Jacob, mother and son, also narrate the story of the Augusst's attempted healing at the hands of Granny Mae-Anne. This writing is strong and taut.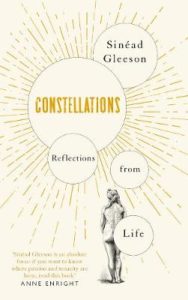 Sinéad Gleeson, Constellations
Gleeson is well known for having presented RTE's Book Programme and for championing Irish women writers by editing two bestselling short story anthologies The Long Gaze Back and The Glass Shore. This year she publishes her debut essay collection Constellations: Reflections from Life. Gleeson's writing is honest and moving and delves deep into personal experiences of sickness, health and motherhood.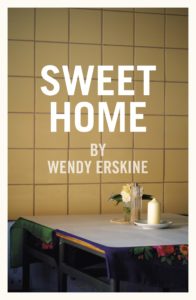 Wendy Erskine, Sweet Home
Published in Ireland in 2018, Erskine's book of short stories, Sweet Home, has garnered wide acclaim. Set in East Belfast these stories deal with regret, sorrow, desire and yearning. Erskine's writing is clear and smooth and witty. She writes of every day life, particularly the messes and tragedies that befall us. These are well-crafted tales that will have you laughing one minute and crying the next.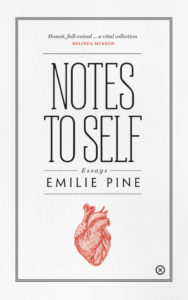 Emilie Pine, Notes to Self
Also published in 2018, Notes to Self is a raw, frank book of essays that won the overall 2018 Irish Book of the Year Award. Pine is honest and endearing in her portrayal of life with her alcoholic father. She has won the hearts and minds of Irish readers with an integrity that runs deep. By the end of this book, you are in awe of all Pine gave of herself in creating this extraordinary read.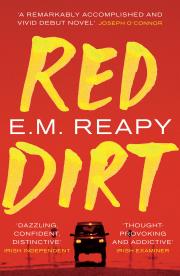 E. M. Reapy, Red Dirt
Red Dirt, Reapy's debut published in 2016 is worth a mention here. Reapy tracks the story of three Irish immigrants in Australia as they journey through the Outback. The voice and language of this novel is gripping. There are drug-fueled scenes in which you feel you are right there. Reapy's writing is impressive and worth picking up to get a glimpse of what it is to be an Irish emigrant in the modern world.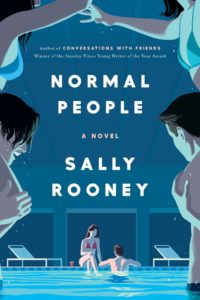 Sally Rooney, Normal People
Rooney isn't a debut but what list of new Irish women writers can be without this name? Rooney's writing is stark and crisp. It asks no apologies for covering themes that can be uncomfortable. Her latest novel Normal People was shortlisted for the Booker Prize and won the Costa Award and Irish Book Award in the novel categories. In Rooney we have found our new Edna O'Brien, our new Anne Enright.
---