7 Activists of Color You Should Read this International Women's Day
From Keeanga-Yamahtta Taylor to the Crunk Feminist Collective
"Women make 77 cents to every dollar a man makes" is a statistic often quoted in feminist arguments. What many white feminists are now realizing, though, is that that statistic only applies to them—and, beyond that, only able-bodied, cisgender white women. Race, class, disability, and sexuality all interact with gender dynamics, a system that legal scholar Kimberlé Crenshaw named "intersectionality." Feminists of color have been putting in the work for decades and deserve equal space at the table. Celebrate International Women's Day with the work of these activists and authors who have made invaluable contributions in the fight against racism, for gender equality, for disability rights, and more.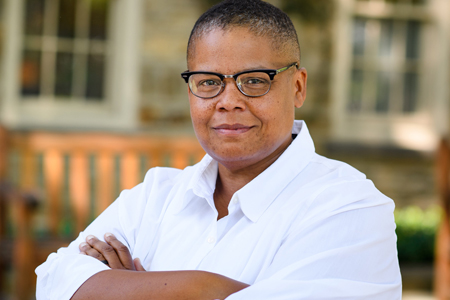 Keeanga-Yamahtta Taylor
There's no better person to kick this list off than activist and scholar Keeanga-Yamahtta Taylor. Currently an associate professor at Princeton, Taylor writes on black politics, social movements, and racial inequality in the United States. She was one of the first to call for the Day Without a Woman strike of March 2017 and emphasized the need for a feminist movement by and for the 99 percent. Taylor received the 2016 Lannan Cultural Freedom Award for an Especially Notable Book for From #BlackLivesMatter to Black Liberation. Her latest book, How We Get Free: Black Feminism and the Combahee River Collective, chronicles the history and achievements of a path-breaking group of radical black feminists which became one of the most important organizations to develop out of the antiracist and women's liberation movements of the 1960s and 70s. Though her activist work has (like many radicals before her) occasionally put her in the crosshairs, Taylor refuses to be silenced, and is a frequent guest on progressive shows like Democracy Now! and a regular contributor to Jacobin and The Guardian.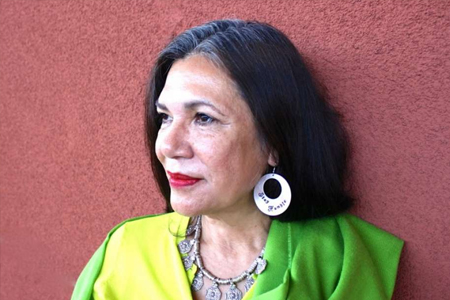 Ana Castillo
Ana Castillo is one of the most powerful voices in contemporary Chicana literature. Her work focuses on Chicana feminism, which she refers to as "Xicanisma" to incorporate the Nahuatl language and honor her indigenous roots. She is the author of So Far From God and Sapogonia, both New York Times Notable Books of the Year, as well as The Guardians, Peel My Love like an Onion, and many other books of fiction, poetry, and essays. Her newest novel, Give It to Me won a 2014 LAMBDA Literary Award; her seminal collection, Massacre of the Dreamers: Essays on Xicanisma was re-released as a 20th anniversary edition in November 2014; and the award-winning Watercolor Women, Opaque Men was recently re-released by Northwestern University Press.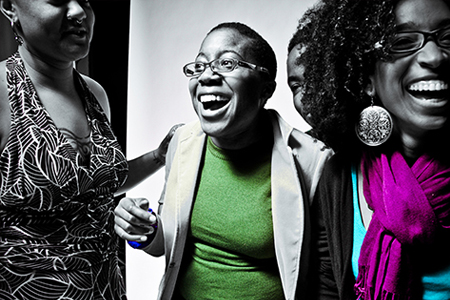 The Crunk Feminist Collective
Frustrated that academia didn't cover the ways in which pop culture and current events intersect with race and gender politics, professors Brittney Cooper and Susana M. Morris came together in 2010 to found the Crunk Feminist Collective. Since 2010, the Crunk Feminist Collective's blog has published over 540 essays and amassed a following of nearly one million annual readers. Posts cover everything from the politics of Blue Ivy's hair to dealing with "white rage". The collective's mission statement paints a picture of utopia for feminists of color, a space "of support and camaraderie for hip hop generation feminists of color, queer and straight." Self-described as "critical homegirls," the authors tackle life stuck between loving hip hop and ratchet culture while hating patriarchy, misogyny, and sexism. The best of the collective's writing has been compiled into The Crunk Feminist Collection under editorial curation of Morris, Cooper, and professor Robin M. Boylorn.
Leah Lakshmi Piepzna-Samarasinha
As a writer of poetry and nonfiction, an educator, and an activist, Leah Lakshmi Piepzna-Samarasinha knows what it means to turn social justice theory into everyday praxis. Piepzna-Samarasinha's work focuses on documenting and lifting up the voices of queer and trans people of color, disabled people, and abuse survivors, demonstrating how colonialism perpetuates systems of abuse and violence. In 2015, Piepzna-Samarasinha published a memoir entitled Dirty River: A Queer Femme of Color Dreaming Her Way Home, which chronicled her experiences as a queer disabled non-binary femme and which Lambda Literary Review called "a manifesto for those of us who have also been walking, scantily clad, down dark alleys for most of our lives." Piepzna-Samarasinha also co-edited The Revolution Starts at Home: Confronting Intimate Violence Within Activist Communities, an urgent and roaring challenge to the silence that usually surrounds sexual assault in social justice circles.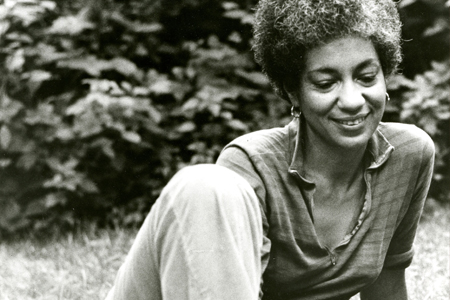 June Jordan
"Poetry is a political act because it involves telling the truth," Caribbean-American poet, essayist, teacher, and activist June Jordan once said. Jordan's work not only proves that the poetic is political, but also that the political can be poetic. In her 40-year-long career, Jordan pushed the limits of political vision and moral witness (and won a number of awards and honors for it, including a posthumous 2005 Lambda Literary Award). While Jordan didn't invent the term "privilege," she cemented it as a crucial feature of critiques of race, class, and gender. Admirers of her writing and activism include such literary greats as Toni Morrison and Alice Walker. The best of her poetry, prose, letters, and more are compiled in We're On: A June Jordan Reader, which was published in 2017 to honor the 15th anniversary of her death.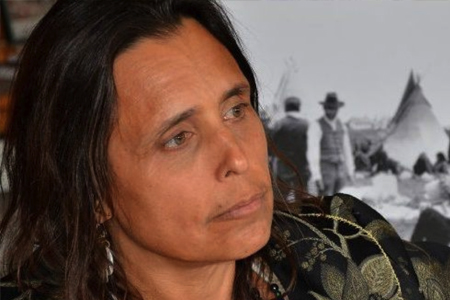 Winona LaDuke
Winona LaDuke may be best-known for running for Vice President on the Green Party ticket twice (in 1996 and 2000), but her literary contributions deserve equal attention. In 1985, she helped found the Indigenous Women's Network, and she worked with Women of All Red Nations to bring attention to the forced sterilization of Native women. By 1994, TIME magazine had deemed LaDuke one of America's fifty most promising leaders under forty. Much of LaDuke's work has been focused on redistributing stolen land to the Anishinaabe, as well as reclaiming the traditions and culture that have been forcibly stolen from Native peoples. In All Our Relations: Native Struggles for Land and Life, which was originally published in 1999 and revised for a 2016 edition, LaDuke provides an in-depth account of Native struggles against environmental and cultural degradation. Another of her books, Recovering the Sacred, discusses how the ability to define what is sacred—and access it—can empower Native communities.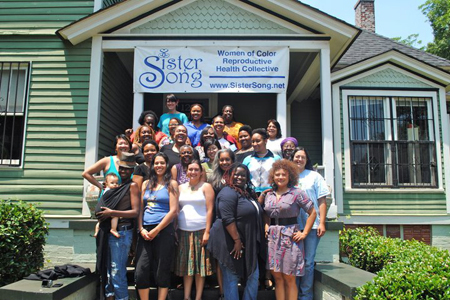 SisterSong Women of Color Reproductive Justice Collective
While most mainstream discussions of reproductive rights are divided into the binary of "pro-life" vs. "pro-choice," the SisterSong Women of Color Reproductive Justice Collective knows that reality is far more nuanced. Founded in 1997, the SisterSong collective brought together 16 organizations across Native American, African American, Latinx, and Asian American communities to fight for a vision of reproductive justice that extended beyond white feminism. In their book Radical Reproductive Justice: Foundation, Theory, Practice, Critique, members Loretta Ross, Lynn Roberts, Pamela Bridgewater, Erika Derkas, and Whitney Peoples have penned a manifesto exploring practical applications for activist thought migrating from the community into the academy. This anthology asserts the crucial right for anyone with a uterus to have children, to not have children, and to parent and provide for the children they have.
---