6 Latin American Novels That Changed How We Think
of Fiction
Bruno Lloret Recommends Books Juan Rulfo, Jose Donoso, and More
Bruno Lloret's debut novel Nancy (Two Lines Press, April 2021) tells of the narrator's girlhood in the dry, dying landscapes of northern Chile. Its style swings between delicate prose poetry and the refreshing bluntness of the Old Testament. It is also visually striking: the prose is interspersed with thick black crosses that dictate the pace of reading, forcing us to slow down and speed up at different moments. The elusive shapes they create also have a symbolic function in the text, reminding us of gravestones, churches, unwritten words. Together with the novel's translator, Ellen Jones, Bruno has compiled a list of Latin American books in translation that are formally or stylistically experimental, breaking with tradition to bring us new, powerful voices and intense reading experiences.
*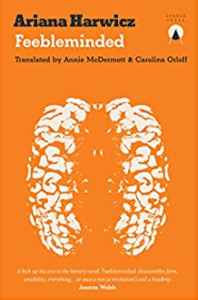 Ariana Harwicz tr. Annie McDermott and Carolina Orloff, Feebleminded
(Charco Press)
A young woman and her mother coexist in interiors: inside a country, in a stagnated suburban landscape criss-crossed by highways; inside a home, where three generations of women distrust anything outside the house, anything that tries to come in and, especially, anything that tries to leave, because, once outside, there is no guarantee that promises will be kept. In the space explored by the narrative voice of this novel, we find empty, disintegrating bottles, fresh mud, the different possibilities of a summer sky. It is a space charged with unfinished issues. Ariana Harwicz's writing brings us face to face, in that suffocating home, with the real weight of everything that surrounds and constitutes the women's apparently minimal existence. A novel of the eternal present, Argentinean writer Ariana Harwicz's Feebleminded is a precise, intense, ruthless mosaic that demands we read carefully, never quickly.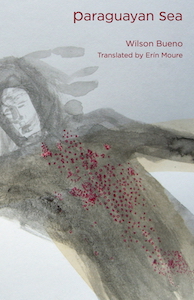 Wilson Bueno, tr. Erín Moure, Paraguayan Sea
(Nightboat Books)
Wilson Bueno's hugely popular Mar Paraguayo was first published in 1992 in a unique mixture of Spanish, Portuguese, and Guarani, the three main languages of the border region between Brazil and Paraguay. Generically somewhere between short fiction and prose poetry, it is a confessional narrative spoken by a Paraguayan woman (or possibly a gay man adopting female pronouns) who moved to the capital, Asunción, and later to Guaratuba, a Brazilian coastal town known as the Paraguayan Sea because so many middle class Paraguayans flock there for their summer holidays. In Asunción she met an old man who encouraged her into prostitution, and to whom she remained tightly bound in a sexual relationship that was sometimes pleasurable, sometimes not, until his recent death, possibly at her own hands. Mar Paraguayo is a difficult but incredibly rewarding book that encourages us to pay attention to the sound and shape of languages and their fluid in-between spaces. Canadian poet Erín Moure's extraordinary 2017 translation into "Frenglish" and Guaraní gives the work new life in the Northern hemisphere.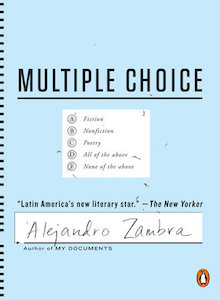 Alejandro Zambra, tr. Megan McDowell, Multiple Choice
(Granta) 
Multiple Choice, by the Chilean writer Alejandro Zambra, is structured around the Chilean Academic Aptitude Test, a multiple choice test that until 2003 students sat in their final year of high school. It involves exercises such as "mark the answer that puts the sentences in the best possible order to form a coherent text" and "complete the sentence using the appropriate elements. Mark the answer that best fits the sentence." Like Nancy, it is a slim volume that is perhaps best defined as prose poetry, and which encourages you to read carefully and to re-read, even to become, in some sense, the book's own author. While addressing the ways formulaic testing restricted the flourishing of intellectual curiosity and creativity under Augusto Pinochet's regime, this book very self-consciously debunks the notion of a single correct interpretation, and instead draws attention to reading as a series of choices on the part of a reader in dynamic interaction with a text. The result is funny and desperate and thought-provoking and lovely.
José Donoso, tr. Suzanne Jill Levine, A House in the Country
(Vintage) 
While the Ventura family adults head out to enjoy a much anticipated day-long picnic, 33 young cousins—the flowers of the family—are left to themselves. Their games, childish traditions and cruel dictates are taken to delirious, nightmarish extremes, and the outside and inside of the family property start to blur. Written in baroque prose, full of rococo allegories that recall an uncanny summer ceremony at Versailles, A House in the Country is conscious of the multiple ways fiction can be both beautiful and extremely grotesque. Enriched by a meta-narrative layer in which the author himself imagines the likely opinions of aristocratic Chilean readers, the book is an allegory of class dynamics in Chile at the time of the writing, and by extension, of any extractive, non-industrialized region declared a nation or a kingdom. A House in the Country set a precedent for the exploration of national history through literature.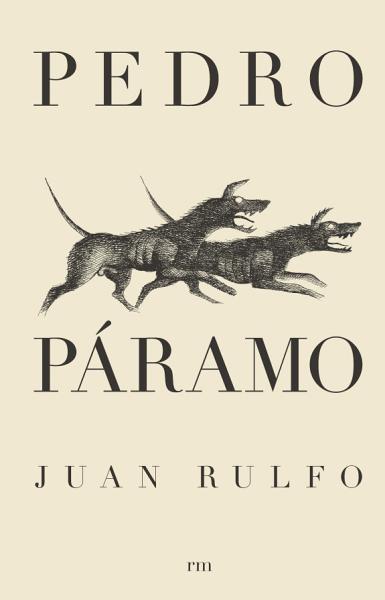 Juan Rulfo, tr. Margaret Sayers Peden, Pedro Páramo
(Grove Press/Atlantic Monthly Press) 
As she lies dying, a woman tells her son, Juan Preciado, to go to Comala, look for a man called Pedro Páramo, and claim back what he owes them. There, Juan dives into an adobe phantasmagoria where a multiplicity of voices and visual echoes tell of a place corrupted by men willing to exploit an exhausted landscape to fulfill their own delirious thirst for power. Pedro Páramo is a Mexican masterpiece, full of narrative and linguistic innovation, which broke with prevailing trends in fiction in much the same way that Peruvian poet César Vallejo's Trilce did for poetry. With its minimalist, polyphonic style, it defies any narrow understanding of labels like "realism" or "fantasy." The phantasmagoric group of stones that once was Comala becomes a delicate confusion that recalls what people experience while having a stroke: the world that surrounds our bodies becomes clear in its confusion, and if at first we think we know what shapes appear before our eyes, when we look again everything has transformed into something else.
 Giannina Braschi, tr. Tess O'Dwyer, Yo-Yo Boing! 
(AmazonCrossing)
Puerto Rican writer Giannina Braschi's 1998 novel Yo-Yo Boing! is written in a rollercoaster mixture of English and Spanish. The long middle section titled "Blow Up" comprises conversations that revolve around an author (eventually named "Giannina Braschi") living in New York and suffering from writer's block. Her halting literary output bears some resemblance to Yo-Yo Boing! itself and her characterization draws on aspects of Braschi's own life, making the novel a self-conscious work of metafiction. Many of the protagonist's conversations are with a male live-in partner who is also her editor, translator, and transcriber, and with whom she has a turbulent personal and artistic relationship; but there are also other voices, often nameless and always unannounced. Mixing highbrow culture with low brow humor, characters move seamlessly from childish ditties to scatological jokes and references to popular culture, then on to fast-paced discussions of narrative form or multiculturalism, covering everything from art to music, film, philosophy, and literature from across the Americas and Europe. It's playful and irreverent, and—like many of the books on this list—makes you slow down your reading a pay a different kind of attention.
______________________________________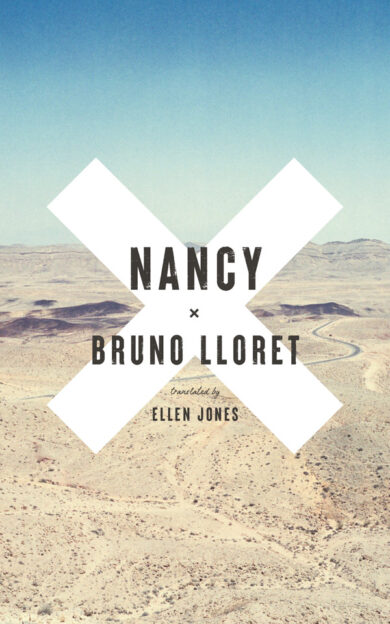 Bruno Lloret's Nancy (translated by Ellen Jones) is available from Two Lines Press.
---