5 Great Novels You May Have Missed in August
From War-Ravaged Europe to 19th-Century Korea...
Once upon a time you wouldn't wear certain things after Labor Day—and you might start reading all of the Big Fall Novels as soon as you returned home from wherever you managed to get away to. . . But rules are made to be broken, so this year strut those pristine white boots along autumn streets while you peruse a book or three you might have missed during your last days on the beach.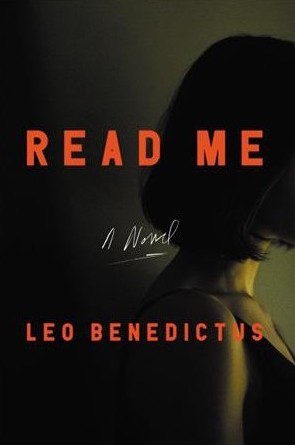 Leo Benedictus, Read Me
(Twelve Books)

Read Me follows a psychopath and yes, that's terrifying, but it's also a dark tonic to the overabundance of books in which one woman wrings her hands helplessly over frightening things. The narrator's creepy solipsism, combined with his precise observations, will remind readers of characters from Tom Ripley to Misery Chastain. Although the book was reviewed in the New York Times, I haven't seen a ton of chatter about it on social media, perhaps because Benedictus (himself an Oxbridge man) writes about a white dude who's frightening at a time when many of us are terrified of the white dude in the White House. But Benedictus, who writes for The Guardian, is also an expert on immigration issues, and a fine writer whose sharp novel might be worth a sleepless night (it's fiction, after all).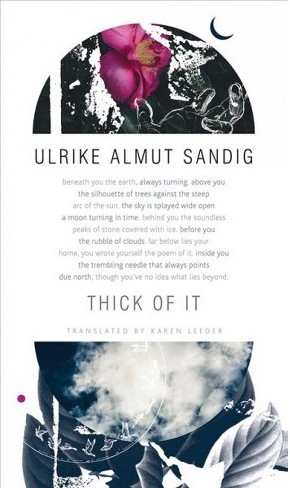 Ulrike Sandig, The Thick of It (The German List)
(Seagull Books, University of Chicago Press)

I don't include poetry enough on this list. Sandig's The Thick of It (The German List) caught my eye because translator Karen Leeder has written a great deal on one of my (and everyone else's) favorite poets, Rilke. Sandig, not yet 40 years old, was born in the former GDR and uses the complete dissolution of her birthplace as one of the layers of identity that slip and slide in making up a modern German—or, indeed, modern Germany. Sandig has also written two books of short stories, Flamingos and Book of Disappearing. She has degrees in theology, Indology, and German literature, and she now lives in Berlin, a city whose layers probably give her plenty of material. Highly recommend.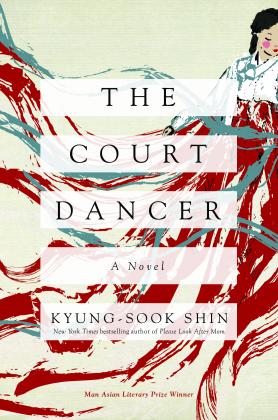 Kyung-Sook Shin, The Court Dancer (trans. Anton Hur)
(Pegasus Books)
The Court Dancer got some reviews, like Read Me—unfortunately, reviews alone don't always cut it. Someone has to look you in the eye (pretend that's what I'm doing RIGHT NOW) and say "This book is worth it." And if you didn't read Shin's marvelous Please Look After Mom (2011), I'm going to have to insist you do. She won the Man Asian Prize for the 2011 novel. Trust me. This new one is based on the true story of a Joseon Dynasty dancer and courtesan who, spirited to France by a diplomat, has her Parisian idyll interrupted and her return home disrupted due to longing and loss.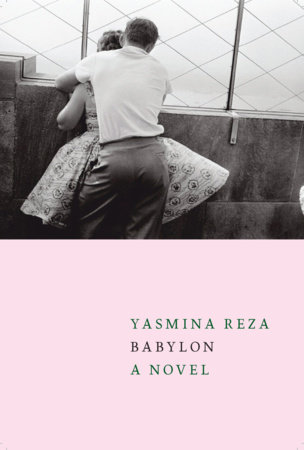 Yasmina Reza, Babylon
(Seven Stories Press)
Yasmina Reza might be best known in the US as a noted French playwright whose God of Carnage was adapted in 2011 as the film Carnage, directed by Roman Polanski. She's also a noted novelist, and her latest book of fiction, Babylon won the Prix Renaudot and was shortlisted for the Prix Goncourt (in case you're not aware, the Gallic equivalent of the Pulitzer Prize). The novel reminds me a bit of the Charlotte Rampling vehicle 45 Years, in which a couple's long marriage disintegrates rapidly after the husband's former lover's body is discovered in an Alpine crevasse. Reza's book follows two couples over the course of one Parisian evening in which a social occasion turns into a murder mystery, using a combination of farce and procedure that perhaps only a Frenchwoman can pull off with such gravity and aplomb.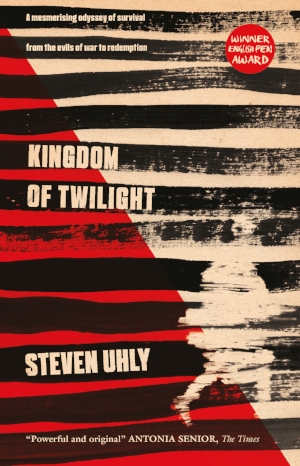 Steven Uhly, Kingdom of Twilight
(MacLehose Press)
Kingdom of Twilight electrified me, and convinced me that even though we have thousands of novels about World War II and the Holocaust, we can never have too many—kind of the way I felt after reading David Gilham's City of Women, or All the Light We Cannot See by Anthony Doerr. In 1944, a young Polish woman kills an SS officer, and his gross retaliation forces her to flee with her infant into a world that changes almost as rapidly as she manages to traverse it. When protagonist Anna marries a Palestinian Jew named Peretz and the action shifts from old world to new, readers may expect some hope. Unfortunately, life remains hard for survivors and closure impossible. In that way and many sad others, art imitates life in Kingdom of Twilight.
---