5 Great Audiobooks About Iconic Musicians
Prince, Janis, Karen, and More...
"All art constantly aspires towards the condition of music," wrote Walter Pater. If he was correct, it's no surprise so many books seek to understand musicians. And let's be honest: Musicians tend to lead eventful lives, for better and worse.
As the 62nd Annual GRAMMYs Awards approach, I recommend five new audiobooks about music legends from a variety of eras. Some won GRAMMYs. Some were never nominated. The relationship between art and awards has always been a rocky one. This Sunday, when your favorite artists don't win, feel free to turn off the GRAMMYs and reach for one of these audiobooks.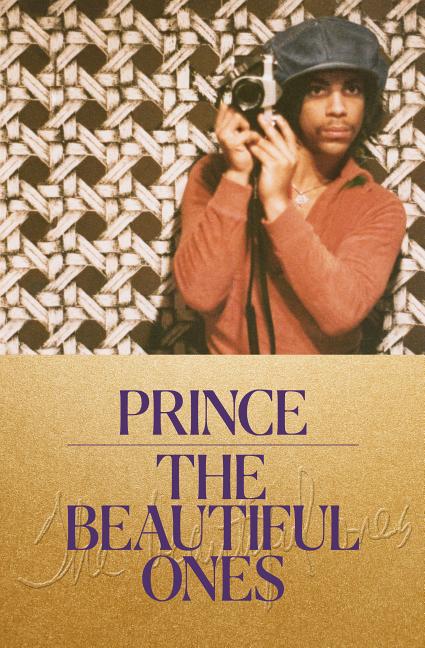 Prince, The Beautiful Ones
Narrated by Esperanza Spalding, Adepero Oduye, and Dan Piepenbring · Spiegel & Grau/Random House Audio
3 hours and 4 minutes
One of the unanswered questions after Prince's death was how much of his contracted memoir had been written. The answer, around 30 pages, was hardly enough for a book. Thanks to some thoughtful additions and a captivating account by would-be collaborator Dan Piepenbring, of his time with the artist, those 30 pages are very much a book. They also remind us again how much the world lost in April of 2016.
A contributor to The Paris Review and huge Prince fan, Dan Piepenbring was a longshot to become the artist's co-writer. He chronicles Prince's unusual interview process and their working relationship. Although brief, their time together sheds rare and fascinating light on the famously enigmatic musician. After reading the first pages Prince gives him, Piepenbring reports truthfully that they are good, adding hastily that he isn't trying to inflate Prince's ego.
"I don't think you could if you tried," Prince replied with a laugh.
Piepenbring narrates his own section for the audiobook, and his sense of loss is audible these years later. He also sounds, in his words and his narration, surprised that he ended up in this position. Prince's pages are read with verve and fearlessness by fellow music prodigy Esperanza Spalding and the actress Adepero Oduye. They alternate sections in the book's final third, comprised of Prince's original treatment for Purple Rain and interview clips curated by Piepenbring and other editors.
Article continues after advertisement
In print, never-before-seen photos, scrapbooks, and lyric sheets make up a large number of the book's pages. As is the custom, these are included in the audiobook as a PDF file. Audio descriptions and captions to these items would be a welcome addition to this reader, making for a more complete audio experience, but I could be in the minority. To be fair, snippets of Prince's music between sections of the audiobook probably don't translate to print.
Prince offered only one formal guideline for his memoir: "It had to be the biggest music book of all time." The unfinished project is but a hint of what he might have written. His collaborator's notes had not been implemented, though Prince was receptive to Piepenbring's feedback. The pages will likely remind fans of demos recently released by the artist's estate, early versions of songs that would, when finished, define an era.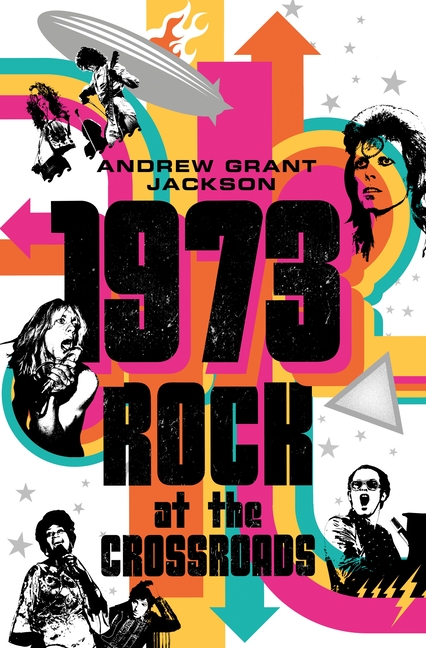 Andrew Grant Jackson, 1973: Rock at the Crossroads
Narrated by James Patrick Cronin · Thomas Dunne Books/Tantor Audio
14 hours and 54 minutes
From Watergate to Roe v. Wade, 1973 marked a year of change, perhaps most prominently in popular music. Books that explore a single year through a particular lens can feel arbitrary, but Andrew Grant Jackson makes a strong case for 1973 being a year nearly everything in music began to shift.
"On February 17, [1973], Lou Reed's tribute to the transvestite stars of Andy Warhol movies, 'Walk on the Wild Side,' made its first appearance on the Billboard Top 100, debuting at 92. At that time, a poll by the National Opinion Research Center at the University of Chicago found that 70 percent of Americans felt that same-sex relations were always wrong; 35 percent opposed allowing gays to speak in public."
Music genres born, altered, or finding mainstream success in 1973 include reggae, Southern rock, progressive rock, glam rock, punk, and rap, to name a handful. Jackson focuses more on music than culture or politics, telling memorable stories of classic albums by Pink Floyd, Bob Marley, Aretha Franklin, David Bowie, and Elton John. This is also the year "George Clinton fuses Motown and Detroit hard rock on acid and creates the P-Funk empire," and in August DJ Cool Herc helps to birth hip-hop when he DJs his sister's party.
The rich, steady voice of audiobook narrator James Patrick Cronin would be at home in a Ken Burns documentary. In a book filled with so many quotations, many from well-known figures, the decision not to do voice work is a prudent one. Cronin's narration, in fact, is a master class in how well-told stories come alive without vocal calisthenics.
Readers will disagree on what we can conclude from Jackson's dive into one eventful year in music. An epilogue offers parallels between then and now, some logical and others forced. As music history and a collection of unforgettable stories, however, 1973 won't disappoint.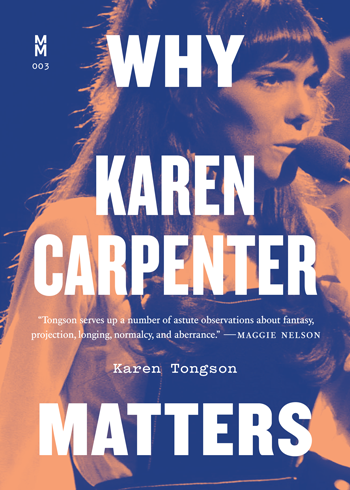 Karen Tongson, Why Karen Carpenter Matters
Narrated by Karen Tongson · University of Texas Press/Audible Studios
3 hours and 18 minutes
Most Americans remember Karen Carpenter as the singer and drummer of wholesome, early 70s pop songs, if not for her death at age 32 from anorexia. To many, she is far more complicated, Karen Tongson demonstrates in her hybrid memoir and study of the singer for whom she was named. "Why Karen Carpenter Matters is about why Karen matters to people of color, immigrants, queer people, gender outlaws, and everyone other than the white, Nixon-era suburbanites she and her music are said to have represented."
Described by Richard Nixon as "young America at its best," Karen and her brother, Richard, bristled at how they were marketed. The gap between how Karen saw herself and how others saw her became a source of tension that ebbed and flowed, ultimately claiming her life. "Like my namesake," writes Tongson, a lesbian immigrant from the Philippines, "I felt lost in the eternal sunshine of Southern California, adrift in something bigger than the insecurity its prevailing message of joy and the good life inspired in disoriented souls. Both of us were longing without knowing exactly what for."
Tongson's warm narration of the audiobook makes accessible some of the book's intellectual edges. Highminded without feeling academic, Why Karen Carpenter Matters is filled with sentences that have a music of their own. The author has chosen her words with a poet's precision and reads them with the same care.
At a compact three hours and eighteen minutes, Why Karen Carpenter Matters is the perfect length for a day trip or flight. The book's narrow subject belies its universal appeal. "Through Karen, I came to understand that soft rock might not signal a weakness or vulnerability, but instead announce a strength, the audacity to sound out of place and out of time, like someone who isn't made for this world." Tongson's take on a misunderstood artist will resonate with readers who have never even heard of Karen Carpenter.
Kathy Iandoli, God Save the Queens: The Essential History of Women in Hip-Hop
Narrated by Kathy Iandoli and Bahni Turpin · Dey Street Books/Harper Audio
10 hours and 7 minutes
As central to the music industry as rap has become, it's hard to believe the first GRAMMY for Best Rap Album wasn't awarded until 1996. With Cardi B becoming the first female solo artist to win the award in 2019, it's safe to say Kathy Iandoli's history of women in hip-hop is overdue. Part survey and part tribute, God Save the Queens chronicles a genre whose women have been integral to its evolution, rarely receiving credit.
"Being a woman in [hip-hop] is not very easy," says Lauryn Hill. "For some reason, the industry has a tendency to think there's always some male puppetmaster, some puppeteer pulling the string."
Iandoli's close look at Hill provides some of the book's most complex material. Long before her 1998 breakthrough, however, there were Roxanne Shante, MC Lyte, Monie Love, and countless other pioneers who "opened doors that were previously shut and locked." Women in the genre met resistance from their male counterparts, skeptical record companies, and other women fighting for limited stage time.
Iandoli calls her book a "narrative homage," but it's also a sharp and nuanced look at misogyny, gender, sexuality, and colorism. In one of the pointed digressions labeled interludes, she analyzes hip-hop's relationship to the so-called B word, parsing its special complexity with regard to women in the genre. In the late 1990s, overtly sexual artists like 'Lil Kim and Foxy Brown beg questions familiar to generations of feminists.
Iandoli reads the introduction and epilogue herself, both colored with personal connections to the project. Her voice is appealingly bright, her passion audible. Handing over narration duties to Bahni Turpin, one of the most dexterous narrators working in audiobooks, makes perfect sense. Turpin shifts on a dime between monologues, narrative, and analysis. The list of audiobook narrators who can credibly deliver lyrics by the likes of Trina and Lil' Kim is probably a short one.
"You can be the sexy female rapper, you can be the violent female rapper, or you can be the rapper who likes to have fun but won't take no lip," Lady Luck tells Iandoli. "Can you be all three? God, no. How could a label market you if they didn't know how to box you?" God Save the Queens is the story of the ladies we know as well as the women labels didn't know how to box.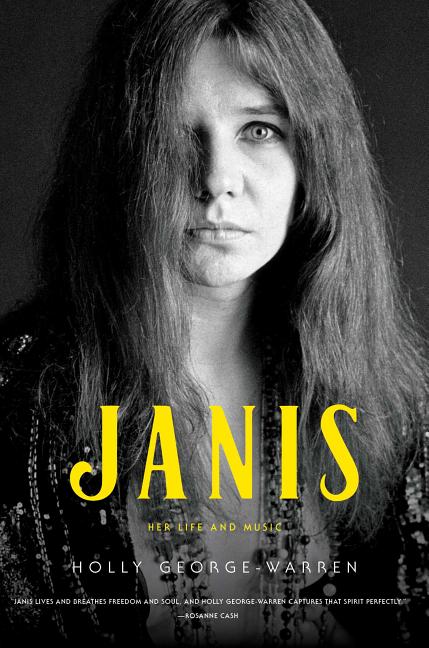 Holly George-Warren, Janis: Her Life and Music
Narrated by Nina Arianda · Simon & Schuster/Simon & Schuster Audio
12 hours and 19 minutes
One of the highest compliments one can pay to Holly George-Warren's new biography of Janis Joplin, about whom several good biographies have already been written, is that it feels necessary. More straightforward than Myra Friedman's excellent Buried Alive, George-Warren focuses on Joplin the individual rather than her era or cultural impact. Her meticulous research adds novelistic dimension and allows us to hear Joplin's voice, onstage and off, especially in the audiobook narration of Nina Arianda.
Janis reads like a novel, and Arianda takes full advantage of the textured narrative she's been given. She has clearly studied footage and recordings to capture Janis's Texas accent. Although not tasked with replicating the artist's inimitable singing voice, Arianda gamely mimics some of her trademark sounds.
Joplin always portrayed herself as an outcast in her hometown, but new interviews suggest this was only part of the truth. Janis was indeed picked on by even her closest friends. Among her high school tormenters was future Dallas Cowboys coach Jimmy Johnson, who bragged about doing so in his own 1993 memoir. Janis had a good relationship with her parents, however, especially her father, which didn't become strained until she moved to California.
George-Warren seems to have tracked down first-hand witnesses from every relationship and performance from Joplin's 27 years, allowing for vivid scenes rather than anecdotes. Janis explores the singer's bisexuality with more detail than other biographies. Joplin's humor also brightens a sometimes-dark story. In one letter, she expresses pessimism about her chances of making it as "the poor man's Cher."
"Onstage I make love to 25,000 people, and then I go home," said Joplin later in life. Janis chronicles her influences and evolution as an artist, but the through-line of her life was the loneliness she chased away only for short periods. The biography's final chapters resonate like a favorite novel we've read many times. We know the ending, and still it breaks our heart.
---