5 Books You May Have Missed in June
From Harvard to Jamaica to Northern Ireland
Each month I comb through hundreds of titles to choose the five I list here, and each month I come up with 30 to 50 that are worthy of consideration. I say that not to complain, but to urge you to look further and deeper than the New and Noteworthy promotions wherever you shop for books. Ask a bookseller what they're reading, take a look at a small press website, support books like these that may never hit a morning show's book-group recommendations—but just might hit the spot for you. 
*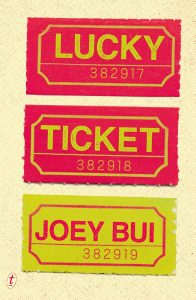 Joey Bui, Lucky Ticket: Stories
(Text Publishing)
Joey Bui currently studies at Harvard Law School. However, the Vietnamese-Australian Bui conducted interviews with Vietnamese refugees around the world before writing this collection, in which we meet a war-disabled elderly man, a migrant worker, an Asian student, lovers—every sort of person, in other words. Bui has noted in interviews that no one interviewee is represented in any one story, that her narratives contain bits and pieces of different people's lives, yet all are authentic. Although the author aims to work seeking justice for underserved immigrants, this voice-y collection will make readers hope that she finds time to continue her writing career, too.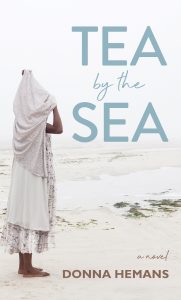 Donna Hemans, Tea by the Sea
(Red Hen Press)
Tea by the Sea sounds deceptively sweet, but this novel connecting Jamaica to the United States packs a soursop punch. Plum Valentine seeks a daughter whose father took her when she was just a day old, and when she finds him, discovers he is now a respected Episcopal priest. Again and again Plum's life in the States is interrupted by her visits to Jamaica and search for her daughter, a circular trajectory that mimics the memories of Caribbean émigrés to our country who may long for, or, like Plum's parents, avoid, their island origins. However, the real tea in Hemans' story concerns who controls a person's story, who is allowed to take charge of someone else at any given time, and how those decisions affect lives for years and years afterwards.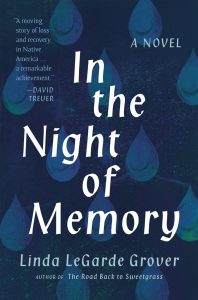 Linda LeGarde Grover, In the Night of Memory
(University of Minnesota Press)
As in her previous books, the fictional Mozhay Point Reservation in northern Minnesota is author Grover's vehicle for conveying truths about the lives of Native American women. Grover, a professor at the University of Minnesota Duluth and a member of the Bois Forte Band of Ojibwe, focuses on the Gallette family, whose relationships are complex and multivarious. Here, the protagonists are Rainfall Dawn and Azure Sky, daughters of Loretta Gallette, whose background is Anishinaabe and whose specialty is abandonment of her little ones when they are three and four. Rain and Azh have been through the foster-care system, to their trauma, when a relative decides to claim and return them to the reservation. In chapters told by the women in their now-stable lives, Rain and Azure learn about the hard truths of their people's situation, and also reconnect with the deep truths that sustain them through modern ills of alcoholism, domestic abuse, divorce, and more.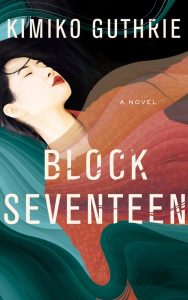 Kimiko Guthrie, Block Seventeen
(Blackstone Publishing)
Block Seventeen concerns a Japanese-Caucasian woman, Akiko "Jane" Thompson, whose life begins to unravel after a car accident, forcing her to search for a long-buried family secret tied to American internment of Japanese-American citizens. Guthrie's unsettling style, winding from present to past and back again, is many things at once: A ghost story, a love story, a family story, a suspense story. It's speculative fiction with serious roots and contemporary relevance, since Jane's search leads her through both past and present politics, the kind that vilify one group in order to make another feel safe. Yet her light touch and frequent reminder of small human pleasures (Japanese shaved ice, Cap'n Crunch cereal, a retro wedding dress) make the novel a strangely easy, dreamlike read despite its tough themes.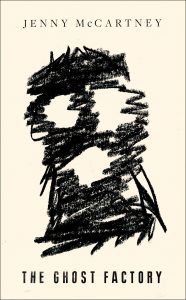 Jenny McCartney, The Ghost Factory
(Fourth Estate)
The title of London-based Irish author Jenny McCartney's The Ghost Factory refers to what The Troubles did to Northern Ireland, turning that region into haunted land. Darkly comedic and therefore compared to her countrymen like Roddy Doyle, McCartney's writing has a whizz-bang pace all its own with an eye akin to cinematography of "Derry Girls," only set on a sadder rung of the economic ladder, in Belfast. Jacky, the main character, tries to save his best friend Titch, and when he can't, he relocates to London, only to find the long fingers of his home's criminal element won't let him be. Never has a packet of Jammy Dodgers held more poignancy than those Jacky consumes in this heartfelt novel's haunting final scene.
---