5 Books You May Have Missed in February
From Henry the VIII to the Deep Woods of Canada
Choosing just five books, and just the right five books, for this list is a difficult task. In surveying the fiction published in February, I had to eliminate all sorts of strong work, including a novella collection, a university-press prizewinner, an experimental novel about an imaginary nation, and new works by some authors whose previous books I love.
How do I choose? It's part craft, part art, part alchemy, but just a few notes on my present concerns: I want to lift up marginalized voices, and I want to introduce American readers to works in translation and I want to celebrate the small and independent presses that work hard to bring great new literature to the public.
Curating this list may not be simple, but it's a labor of love. I hope you enjoy what I chose that you may have missed in February 2020.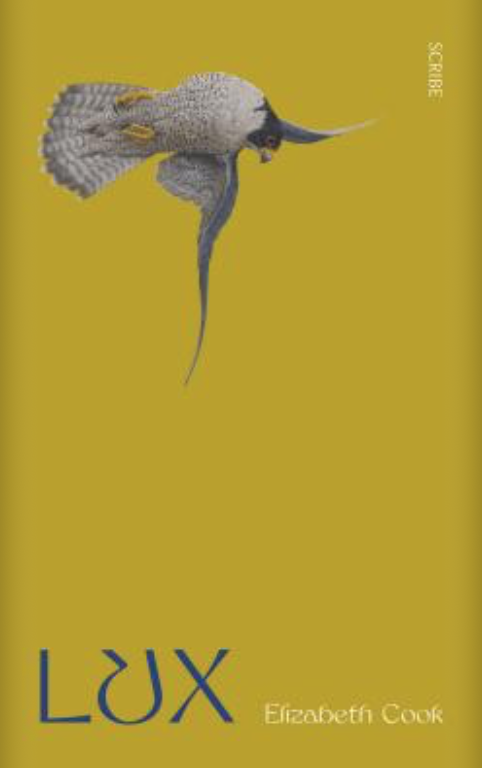 Elizabeth Cook, Lux
(Scribe US)
Lux follows the same story Hilary Mantel does, that of King Henry VIII and Ann Boleyn, but from a different perspective: Courtier Thomas Wyatt's as he attempts to translate the psalms written by King David. The title derives from Wyatt's falcon, Lukkes, but of course also refers to the light of heaven and the splendor of court. King Henry views King David, who lusted after Bathsheba, as a man who took what he wanted on this earth, while Wyatt understands David as a penitent whose songs glorify eternal truths. Author Cook's background as academic, poet, and librettist shows in the ease with which she moves from the ancient world to its Tudor equivalent, from a traditional stoning to a traditional beheading, without diminishing the humanity of even minor characters. Her Bathsheba and her Ann Boleyn are "sisters under the skin," caught in webs woven by men and using the tools they have to try and change their fates.
Article continues after advertisement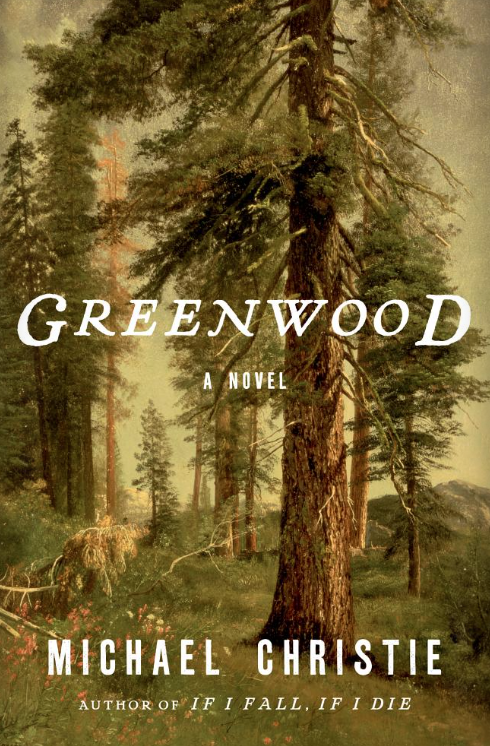 Michael Christie, Greenwood
(Hogarth)
If you loved The Overstory by Richard Powers, you might find your next lighter, but also meaningful, book in Greenwood by Michael Christie, a family saga set in the Pacific Northwest that was longlisted for the Scotiabank Giller Prize. It was also a Best Book on That Big Site, but please don't allow that to deter you from picking up a book that figuratively peels back the bark on the Greenwoods, starting in 2038 when forests have become rare resorts for ultrarich tourists, heading back to 2008, to 1974, and finally to 1934, when patriarch Everett Greenwood first hears an abandoned infant's wail, his next action spinning readers back up to why Jacinda (Jake) Greenwood, his great-granddaughter, has become a storyteller, liar, and tour guide of the remaining Greenwood lands. Considering trees as both markers of history and commodities isn't new, but Christie finds ways to surprise, meaning that even if you've also read other "tree novels" (Barkskins by E. Annie Proulx, e.g.), you'll find ways to enjoy this backwards spiral.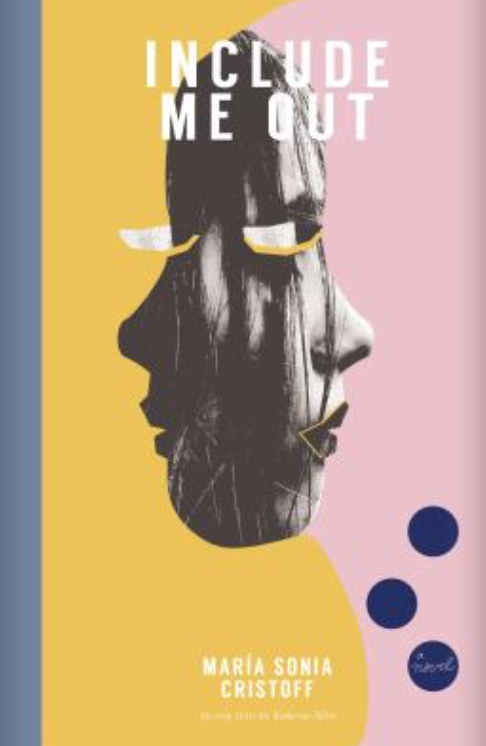 María Sonia Cristoff, Include Me Out
(Transit Books, trans. by Katherine Silver)
Include Me Out features one of my favorite characters in recent memory, a simultaneous interpreter so worn out by life that she decides to spend a year living in silence. Mara moves from Buenos Aires to a small provincial town and attempts to follow ten rules of silence. "'Remaining silent is a way of making others talk,' Mara remembers from her manual of rhetoric." Juxtaposed with Mara's newly quiet life are notes from the town's sleepy museum directory that highlight modern Argentina's slippery grasp on its Hispanic origins. Are events and historical figures splendid, sordid, or somewhere in between? We learn that Mara has an excellent memory, and not only does that memory affect the action, it emphasizes that even the most silent of humans can continue to have a dizzying number of conversations and sounds in her mind and consciousness. A complete delight to read, full of wit and careful thought.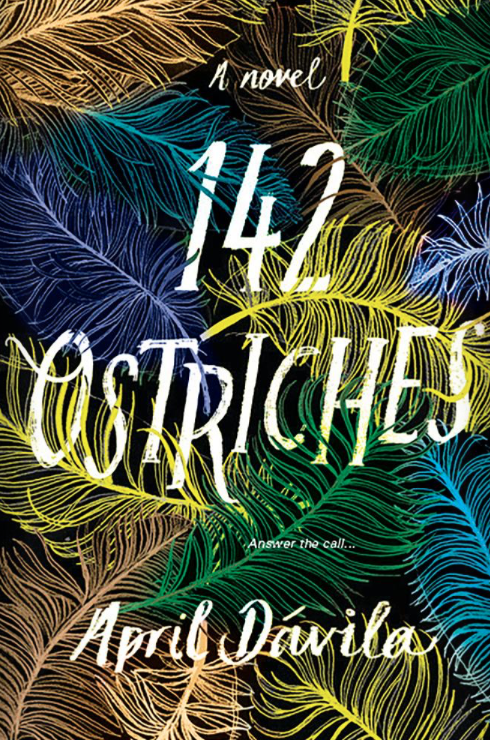 April Dávila, 142 Ostriches
(Kensington Books)
Why have the titular 142 Ostriches in this debut novel become barren? Tallulah Jones, who has lived on her grandmother's Death Valley ostrich farm for 11 years, was ready to move to Montana at age 24—but her grandmother's death means she's responsible for a passel of feathered charges who aren't laying any eggs. "Can't run an ostrich ranch without ostrich eggs," she deadpans. The book is both coming-of-age and picaresque, as Tallulah deals with family legacies tangible and intangible and also figures out how to navigate locals who want the ranch's lucrative land. Her dreams bump up against so many realities it seems impossible for her to progress. Of course, what's really holding Tallulah back is family: Their secrets, lies, and shortcomings. A great deal of mayhem will occur before Tallulah makes up her mind about her real inheritance.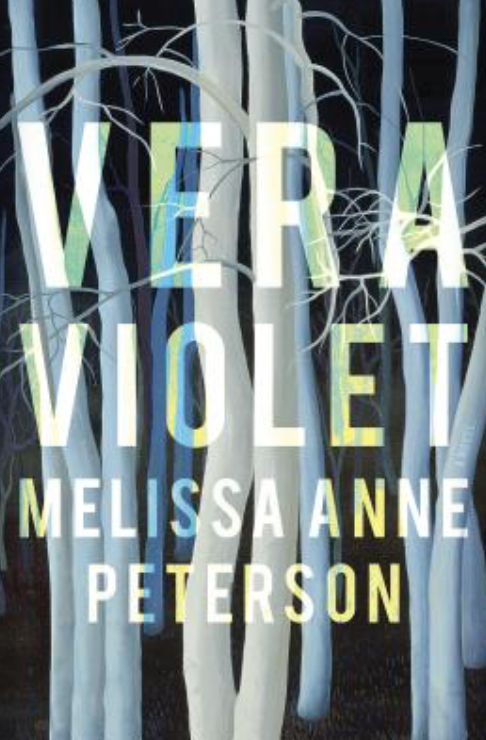 Melissa Anne Peterson, Vera Violet
(Counterpoint Press)
Vera Violet possesses the kind of energy that only comes from experience, and, although this title has received excellent blurbs and press, its energy is so raw and important that I want to be sure it lands on as many readers' radars as possible. Author Peterson has multiple degrees and may be at home in many places, now, but her protagonist Vera Violet O'Neel has few advantages beyond her fierce determination to keep going and her loyal group of friends from middle school. She wants to find some kind of contentment in a cold, rainy Washington State where the lumber industry offers little and the meth-cooking business not much more. "My life would be difficult. I was a fighter. And I was born for it." However, Vera's resources run out faster than logging dollars after her beloved Jimmy James Blood is killed and she winds up in St. Louis, Missouri—where another death will turn her head around, if not her fortunes.
---