5 Books Making News this Week: Spies, Second Wives, and the South
John le Carré, Lily Tuck, Jesmyn Ward, and More
Sunday's National Book Festival, hosted by librarian of Congress Carla Hayden, featured authors David McCullough, Ernest Gaines, Jesmyn Ward, Roxane Gay, J.D. Vance, Elizabeth Strout, Alice McDermott and Colm Tóibín, among others. Of particular note: the ceremony Saturday morning conferring the Library of Congress Prize for American Fiction on Denis Johnson. Johnson accepted at the end of March, and died May 24. His wife, Cindy Johnson, accepted the award and citations from the judging panel, including Philip Roth (whose citation was read by Marie Arana, director of the prize):
When I was asked to nominate a writer for this year's Library of Congress Prize for American Fiction I did so in eight words: "My sole nominee is the great Denis Johnson."Johnson brought news from the darkest, wildest depths of American life as Mark Twain did in chapters of Huckleberry Finn and Faulkner in a slew of novels. From the moment I began reading his terrifying first novel Angels, I felt his strength and his daring and recognized his place of eminence among those of his brilliant American predecessors for whom desperation and savagery were depicted with searing originality in a prose style uniquely evocative of the broken souls each brought remorselessly into tortured being. There was no one like him in tracking the descent of what he called in Already Dead "isolated minds bending around tightly to feed on themselves."
And Louise Erdrich (whose citation was read by Susan Kamil, publisher of Random House):
Denis Johnson's are the rarest sort of books—works of radical human sympathy written with cliff-walking literary genius. His books involve us in the implosion of the spirit, and the fragility of personal salvation. Johnson's work lays bare our faltering human glory and shame. From the stirring surreal incantation that is Train Dreams, to the meticulous hyper-reality of Tree of Smoke, his reach will always be profound. Although I never had the chance to meet him, I mourn Denis Johnson's loss personally, as a reader and fellow writer. I'm glad he took pleasure in receiving this grand recognition. Everyone who reads Denis Johnson comes away thinking he has spoken directly to some wracked and ragged, yet transcendent, aspect of their own secret heart.
National Book Award winner Jesmyn Ward sets her new novel in Bois Sauvage, the Mississippi town modeled on Delisle, where her family has lived for generations; John Le Carré brings back the George Smiley team, National Book Award winner Lily Tuck focuses on a second wife's obsessions, Gabriel Tallent's first novel introduces a tough, self-sufficient teenager named Turtle, and Bill Goldstein renders the year 1922 as it affected the writing lives of modernists Virginia Woolf, E.M. Forster, T.S. Eliot and D.H. Lawrence.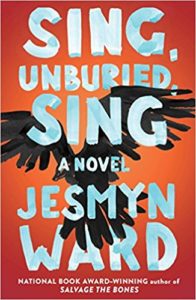 Jesmyn Ward, Sing, Unburied, Sing
Ward's characters are marginalized people—poor and black—who have always been seen as "worth less," she tells NPR's Melissa Block, as she gives Block a tour of DeLisle, the Mississippi town where her family has lived for generations. This is the landscape where she tells the stories of Leonie, her son JoJo, daughter Kayla, white boyfriend Michael, parents and ghosts of the past. ("These are the people whose lives Ward brings to the page in stunning, sometimes brutal clarity," Block notes.)
"Sing, Unburied, Sing is planted in the universalities of the physical—throats, roots, the bodies of snakes, the wings of birds—and the particulars of inheritance," writes Sasha Frere-Jones (Bookforum). "Ward uses Leonie's family to illustrate lineage, how children become elders, and how elders choose whom they want to teach. From the tangible world, she pulls up truths resident in the mechanics of life. When you're in trouble, your throat closes up. The goats know what is coming before the people do. If someone is caring for you, the pot on the stove will be full."
"The signal characteristic of Ward's prose is its lyricism," writes Vinson Cunningham (The New Yorker). "The length and music of Ward's sentences owe much to her love of catalogues, extended similes, imagistic fragments, and emphasis by way of repetition, as well as to her tendency to cluster conjunctions, especially 'and.' The effect, intensified by use of the present tense, can be hypnotic. Some chapters sound like fairy tales. This, and her ease with vernacular language, puts Ward in fellowship with such forebears as Zora Neale Hurston and William Faulkner; Bois Sauvage, with its watchful children and desiccated vistas, is a kind of duskier Yoknapatawpha. The tone and atmosphere in Sing, Unburied, Sing call out, too, to Toni Morrison—particularly Beloved, whose most sorrowful revelations are echoed in the climax of Sing. As in Faulkner and Morrison, portentous sentence rhythms are the sign of the seriousness of Ward's subject, and of the trauma through which her characters have passed and will, inevitably, pass again. There's love here, but little laughter."
"As with Faulkner, the past in Ward's world is never dead," writes Mike Fischer (Milwaukee Journal-Sentinel). "It isn't even past. 'We all here at once,' Mam says to Jojo.  'The branches are full . . . with ghosts,'  Jojo tells us. 'All the way up to the top, to the feathered leaves.' How might one live in a world so choked with death? That's the urgent question Ward asks in everything she writes; the answer, time and again, involves the healing stories that can make us whole."
"Readers may be reminded of the trapped spirits in George Sanders's recent novel, Lincoln in the Bardo, but Toni Morrison's Beloved is a more direct antecedent," writes Ron Charles (Washington Post). "In this 'death-crowded household,' Leonie is haunted by her brother, who was shot by a white man in a hunting 'accident.' Jojo, meanwhile, can see and hear the agonized spirit of a boy who was imprisoned with his beloved grandfather decades ago when Southern jails were essentially a system of legalized slavery. (How much has changed?) The fact that Leonie and her son share this spectral affliction without knowing it or being able to comfort each other is just one of the novel's many painful ironies."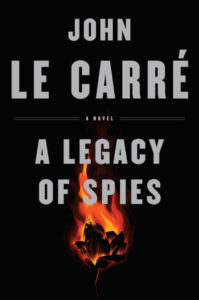 John Le Carré, A Legacy of Spies
In Le Carré's latest, a 21st-century internal investigation into a Cold War-era operation brings back George Smiley, but focuses primarily on his MI6 assistant, Peter Guillam. Critics welcome him back.
"The good news about A Legacy of Spies is that it delivers a writer in full," writes Dwight Garner (New York Times). "Le Carré's prose remains brisk and lapidary. His wit is intact and rolls as if on casters. He is as profitably interested as ever in values, especially the places where loyalty, patriotism and affection rub together and fray. He wears his gravitas lightly."
"Now, following last year's first-rate memoir, The Pigeon Tunnel, le Carre again stakes his claim as the only contemporary spy novelist who really matters," writes Lloyd Sachs (Chicago Tribune). "In revisiting The Spy Who Came in from the Cold, le Carre gets to peel back its narrative to reveal juicy new details, with no lack of dark humor. He also gets to frame the story in the consciousness of a new era. His central theme, more potent than ever, is 'how much of our human feeling can we dispense with in the name of freedom . . . before we cease to feel either human or free?' Or, how long will it be before the violence we commit in the name of peace and religion destroy those values?"
David Ignatius (The Atlantic) concludes:
I read most of the book in one pleasurable sitting. Le Carré is such a gifted storyteller that he interlaces the cards in his deck so they fit not simply with this book, but with the earlier ones as well. Devotees who want to understand the arcana of Hans-Dieter Mundt's relationship with the Circus, or the blown network of Dr. Karl Riemeck in East Berlin, or the schemes of Inspector Mendel of the Special Branch, won't be disappointed.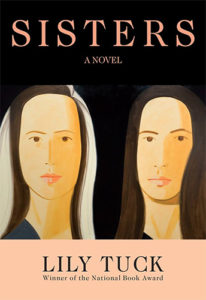 Lily Tuck, Sisters
Tuck, who won a National Book Award for The News from Paraguay, shows herself once again the master of distillation in her new brief novel, told from the perspective of a second wife obsessed with the first.
The starred PW review calls Sisters "elegant, raw, and powerful," and notes, "Though compact enough to be read in one sitting, it's also magnificent enough to be reread and savored."
"The style of Sisters—clipped, interior, written with a deliberately flat affect—is in good company of late," writes Mark Athitakis (Minneapolis Herald Tribune). "Novels like Zinzi Clemmons' What We Lose, Jenny Offill's Dept. of Speculation, and Rachel Cusk's Outline all consider relationships from a fragmentary, almost cubist perspective. For all of them, the idea of a straightforward romantic narrative is overly, well, romantic. What distinguishes Tuck from her peers is a command born of experience—she's been writing in this mode since the early '90s, earning a National Book Award for it (somewhat controversially) in 2004. Sisters looks like a busted narrative, but Tuck expertly deploys revelations like land mines."
Eugenia Williamson (Boston Globe) calls Sisters a "minimalist masterpiece" that conveys the inner life of a woman preoccupied with her husband's first wife.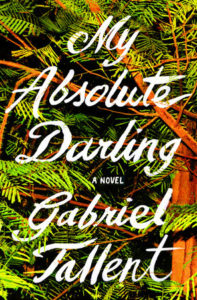 Gabrielle Tallent, My Absolute Darling
Tallent's first novel introduces a vividly rendered teenage character whose incestuous bond with her father is about to come unraveled.  Critics respond with high praise for a talented newcomer.
"Turtle is a staunchly American type, perhaps the American type—tough, taciturn and almost pathologically self-sufficient," writes Parul Sehgal (New York Times). "She lives on raw eggs, thistles, the rabbits and crabs she catches herself (how alluring she'll be to critics of helicopter parenting). With her scabby knees and clear eyes, her native iconoclasm and funny nickname, she recalls the great child characters of American literature, all of them wayward and wounded: Scout from To Kill a Mockingbird,"Bone from Bastard Out of Carolina, Frankie from The Member of the Wedding, Huck Finn. Her name is significant, too; like Pip from Great Expectations, she has chosen it herself, and it harkens back to yet another character—Turtle, the tomboy detective from Ellen Raskin's young-adult novel The Westing Game."
Caroline Leavitt (San Francisco Chronicle) highlights some of the novel's scenes set in Mendocino County:
The story world is made up of breathtakingly deep forest green with life and ominous with impending death. Turtle wanders safely for miles, because she's been taught the creeks and islands. She knows how to shoot a rifle and find a path when she's lost. But the salamanders and tide pools and the whole beauty of the natural world make the unnatural in Turtle's life even more horrific. There's an impossible rich hold-your-breath set of pages where Jacob and Turtle are pulled by the fierce tide and nearly drown, another where Turtle baits another girl to eat a scorpion the same way she does, which is both riveting and stomach-churning.
Michael Schaub (NPR) notes, "In Turtle, Tallent has created a memorable and original character. She's easy to feel sorry for, but impossible to pity — she's tough, but capable of tenderness when she lets her guard down. Tallent does a masterful job explaining why some abuse victims stay with the people who hurt them, especially when they've never known a life without abuse: 'Her moments of happiness occur right at the margin of the unbearable.'"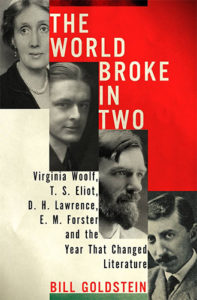 Bill Goldstein, The World Broke in Two
Literary historian Goldstein takes a look at the way literature was shaped by the year 1922, focusing on the challenges facing modernists Virginia Woolf, T.S. Eliot, D.H. Lawrence, and E.M. Forster.
Glen Weldon (NPR) notes, "In letting these four writers speak in their own words—their own witty, gossipy, often waspish words—Goldstein neatly avoids a dutiful chronicling of anything so weighty and abstruse as The Rise of Modernism. Cannily, he sacrifices historical sweep and gravitas for something much more grounded and intimate. In his hands, these literary lions prove surprisingly—and bracingly—catty."
Charles Finch (USA Today) calls the book "one of those imperfect books with something perfect on nearly every page, a line, a story, a joke," and adds, "the real strength of The World Broke in Two lies not in its overarching vision, but in its beautiful mosaic work. Goldstein pieces thousands of lovely quotations and long-neglected anecdotes together, arranging them to precise effect, describing in rich detail Forster's dying first love, Woolf's endless acuity, Lawrence's tormented mind, Eliot's rigid depression.This is the deep end—but if you know these writers intimately already, the book is a joy, tracing their lost decisions, their fleeting moods, their random acquaintances."
Eric Bennett (New York Times Book Review) concludes:
Yet the enduring interest of 1922 lies in the brilliance, madness, beauty, comedy and devastation with which writers that year fused the fragments of the ages to a noisily vapid postwar present. Eliot and Woolf certainly, but Forster too transmuted private paralysis into astonishing monuments to collective catastrophe. Readers who, from sources other than Goldstein, know these monuments—haunting and inscrutable, vital and deathly, visceral and recondite, funny and weird—will surely cherish the immediacy that The World Broke in Two brings to the biographies of their creators. The homage Goldstein pays them may be shallow but it is entirely full of life.
---