5 Book Reviews You Need to Read This Week
Of New Novels by Tom Perrotta, Werner Herzog, Sloane Crosley, and More

This week's bouquet of brilliant book reviews features Ron Charles on Tom Perrotta's Tracy Flick Can't Win, Colm Tóibín on Andrew Holleran's The Kingdom of Sand, Ryu Spaeth on Werner Herzog's The Twilight World, Larry Rohter on Gayl Jones' Palmares, and Scaachi Koul on Sloane Crosley's Cult Classic.
Brought to you by Book Marks, Lit Hub's "Rotten Tomatoes for books."
*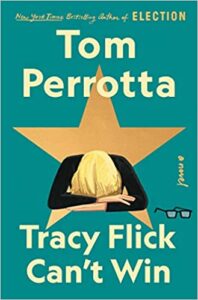 "… ruminative … in both novels, the humor is a subtle indictment … Perrotta often is billed as a comic novelist, but he has become our patron saint of suburban melancholy. He knows so well how little worlds can generate their own unbearable pressures. Despite his steadily rising success—novels! movies! TV shows!—he demonstrates an intense empathy for the anguish experienced "by those who ne'er succeed." Moving through short chapters, mostly narrated in the first person by a rotating collection of characters, Tracy Flick Can't Win offers a sobering vision of lives marinating in regret … The ending depends on a perverse kind of deus ex machina that some readers will consider too melodramatic. But that's for us to argue about after you've read it. For the moment, suffice it to say that although Witherspoon's note-perfect performance may never be forgotten, Perrotta has reclaimed the name Tracy Flick from the bucket of misogynist punchlines.
–Ron Charles on Tom Perrotta's Tracy Flick Can't Win (The Washington Post)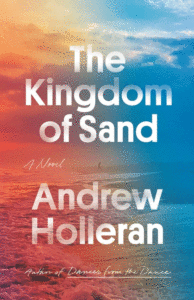 "Andrew Holleran is fascinated by solitude, the comfort it offers and the discontent that follows … In this melancholy world that Holleran creates with such stoic accuracy and sad acceptance, nothing happens—except that time passes. This, really, is Holleran's great subject. He is interested in the rhythms of days and the rhythms of the natural world around him and the texture of what gets lost with the years … The isolation, the long solitary walks taken, allow the writer to look outward, to examine the changing day closely and meticulously, to study a close-knit world, thus building up a complete picture not only of the surroundings but of how time moves in a single place … Holleran is witty at times, and aphoristic … His new novel is all the more affecting and engaging because the images of isolation and old age here are haunted—or seem more honest and serious—because in 1978 Holleran wrote the quintessential novel about gay abandon, the sheer, careless pleasure of it: Dancer From the Dance. Now, at almost 80 years of age, he has produced a novel remarkable for its integrity, for its readiness to embrace difficult truths and for its complex way of paying homage to the passing of time."
–Colm Tóibín on Andrew Holleran's The Kingdom of Sand (The New York Times Book Review)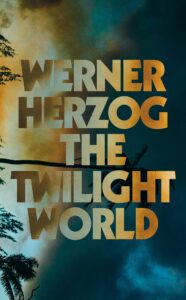 "The Twilight World is another platform for Herzog to explore the themes that have defined a body of work that stretches back to the late 1960s: man against nature, the thin line between dreams and reality, the tireless search for meaning in a meaningless world. That it is a novel doesn't really distinguish it from his previous work, in which documentary subjects speak in long, staged paragraphs while actors must perform the impossible feats that their crazy characters are attempting … What makes The Twilight World unique is Onoda himself, since his mad exertions arose from the very specific historical context of Japanese militarism. Onoda was not a creative visionary who wanted to build an opera house in the Amazon. Nor was he an endearing kook who believed he had a special relationship with Alaska's brown bears. He was one of millions of Japanese citizens who were indoctrinated in a cult of emperor worship and merrily went to war under that banner. That Herzog doesn't quite grasp this distinction, that he sees Onoda as just one in a pantheon of Sisyphean figures waging private struggles in the face of the eternal jungle, reveals the limitations not only of his first novel but of his other work as well … Coming near the end of Herzog's slim novel, it is a rare indication that this character has any interiority at all. Herzog's gaze, like a camera's, can only capture surfaces … The story of Hiroo Onoda shows how Herzog's fascination with dreams can veer into Freudian nonsense—a reluctance to attribute people's behavior to very obvious real-world causes, preferring instead to dwell on the mazy mysteries of the mind. The Twilight World also calls into question Herzog's predilection for seeing all of humanity through the prism of the individual fighting the elements. Yes, in each person there is a light that is eternal and universal. But while individuals are remarkable creatures, people can be quite awful."
–Ryu Spaeth on Werner Herzog's The Twilight World (The New Republic)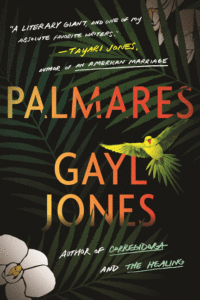 "In longevity combined with size, Palmares is thus probably the most spectacular example in the New World of marronage, the term scholars apply to enslaved people fleeing their servitude and creating their own settlements in isolated or hidden places…So in writing a novel called Palmares, Gayl Jones, recognized since the 1970s as one of America's most important black writers, is breaking new literary ground and performing a laudable act of historical redemption … Brazil has fascinated—or appalled—Jones since the very beginning of her career…Jones demonstrates an especially deep awareness and understanding of Brazilian history and a remarkable ability to synthesize it with her story; the same can be said of her knowledge of Afro-Brazilian and indigenous folklore and mythology … Even more than most writers of fiction, Jones thus seems fated to have to endure readers and critics combing through her work looking for congruences with her own biography. But to do that would be a particular disservice to Palmares, which is a work of great imagination and remarkable depth and richness. In writing this novel, Jones, like Dandara and other inhabitants of Palmares, took a courageous leap into a void, not knowing how she would land."
–Larry Rohter on Gayl Jones' Palmares (The New York Review of Books)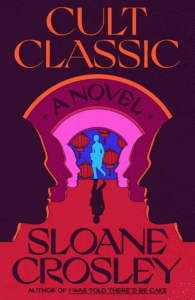 "Delicious, spooky … The novel's happenings are conceptual, but the feelings it inspires are pretty universal. There's a thick ooze of malaise throughout, a pleasing sinking feeling of dread and desire and compulsion. The plot of Cult Classic feels less important than the writing—the story sags a bit in the middle—but Crosley's prose crackles throughout … The novel reads like a memoir—which makes sense, considering that Crosley is the author of three essay collections … Her writing defines the diverse list of small grievances and indignities that come with trying to date men … Reading Cult Classic is…a discomfiting experience that you can't stop engaging in, like grinding your molars until they hurt in a good way. If you've had the recent displeasure of dating in New York, or dating in general, or if your past keeps coming back to haunt you, the book may give you déjà vu … It's a good thing Cult Classic is so funny, because otherwise it would be kind of bleak … I'd perhaps not recommend this novel for anyone experiencing cold feet before a wedding. (Or maybe it's exactly what I'd recommend; depends on the couple.)"
–Scaachi Koul on Sloane Crosley's Cult Classic (The New York Times Book Review)
---