5 Book Reviews You Need to Read This Week
"You'll fall under the spell of a forlorn voice trapped in the hellscape of modern America."

The crème de la crème of this week's criticism includes Hamilton Cain on Charles Portis' Collected Works, Ron Charles on Henry Hoke's Open Throat, Olivia Laing on Deborah Levy's August Blue, Nora Kaplan-Bricker on Katherine Dunn's Toad, and Joshua Cohen on Miroslav Krleža's On the Edge of Reason.
Brought to you by Book Marks, Lit Hub's "Rotten Tomatoes for books."
*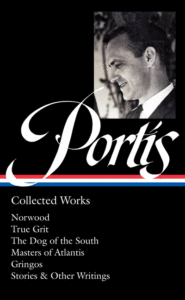 "The retrospective reveals a consummate humorist and sharp-eyed chronicler of human flaws—those deeply embedded racial, religious, and socioeconomic prejudices Portis observed in the American South, a region that he saw as a microcosm for the country as a whole. For Portis, literature was a comic art, one that insists on laughter amid bloodshed and backroom swindles. His South is a circus of the dispossessed, teeming with con artists and broken farmers; carnival performers and fortune-telling chickens; cars with ailing transmissions; guns, guns, and more guns.
Portis's world is preternaturally violent—perhaps a legacy of the ruthless Scots-Irish settlers of the 18th century—but he sees comedy where other authors see tragedy; redemption where others see brimstone. Like McCarthy, he's attracted to vaudevillian absurdity, but he avoids McCarthy's moody existentialism … in Portis's work, this wayward version of the South frequently butts up against the ubiquitous presence of Christianity. Where McCarthy's and Flannery O'Connor's worldviews were governed by the binary of damnation and salvation, Portis wasn't particularly interested in hell or paradise; he writes picaresques for those caught in purgatory, seeking escape. The journey is the point …
These set pieces may read like hieroglyphs to non-southerners, but Collected Works is a Rosetta stone, deciphering a region and a history that spans from the colonial era through slavery, Jim Crow, and the present day. A writer who saw the humor in America's tragic past, Portis reflects the peculiarities and bigotries of the South, many of which, he seems to argue, are simply exaggerated forms of those found in every corner of the country."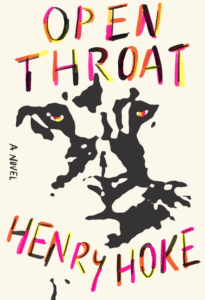 "Give this sinewy prose poem a chance and you'll fall under the spell of a forlorn voice trapped in the hellscape of modern America … [It's] the purr of a classic perspective in American literature that stretches back to Huckleberry Finn, an outcast naif whose bewildered commentary plumbs our strange behavior, our extravagant passions, our senseless cruelty … Hoke coughs up these little hairballs of comic misunderstanding throughout Open Throat, but it's the pathos that sustains his novel …
Wisely, Hoke keeps this story short, but it's more than just a series of doleful observations. There is an actual arc to this plot, though it's so fragile I won't say more than that it's sparked by a horrendous crime against a group of people … He's just one more lost soul in the City of Angels. 'If you feel alone in the world,' he advises, 'find someone to worship you.' That's not the only bit of wisdom to chew on in this untamed book."
–Ron Charles on Henry Hoke's Open Throat (The Washington Post)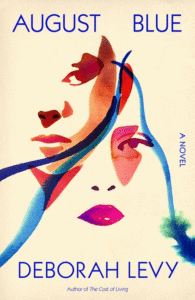 "Long before Freud began talking about repressed memories and unacknowledged impulses, the doppelganger was a way of understanding a divided self, in which certain vital parts have been disallowed or smothered at birth. It can represent evil impulses or unwanted memories, long buried and rapping for attention. In the case of Elsa M Anderson…the encounter with the doppelganger is the second staging post in a deeply Freudian fable of lost memory and severed selves …
Since the 1990s, Deborah Levy's novels have combined a gauzy, episodic quality with pinpoint sensual detail drawn from peripatetic lives, crossing fluently between languages and national borders. Her style is full of gaps and sharp edges, circling around questions of gender and power, inheritance, autonomy and lack … The narrative here has a fittingly musical quality, running forward in spurts, pausing, repeating key phrases … The least satisfying element of August Blue is the trim, textbook nature of these Freudian mechanics, their compliance to orderly, orthodox progression. There's something a little too neat about Elsa as a case history, her hysterical interlude tidily resolved as lost memories surface and are integrated.
I'm not sure it quite works like that in reality. Healing goes off half-cocked, memories stick around like a thorn in the side. But the wistful, fabular quality is appealing, as are those aphoristic statements Levy is so skilled at dispensing: sly comments on contemporary power dynamics likewise in the process of changing into new and as yet uncertain forms."
–Olivia Laing on Deborah Levy's August Blue (The Guardian)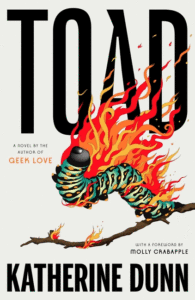 "Dunn's books are often described as cult classics, which fits not only in the sense that they inspire devotion but also in the sense that cults of personality always appear in them. This was a natural subject for a writer obsessed with the itch to escape convention but alert to the ways that the flight from social constraint can ensnare us in new structures of domination …
Though Attic and Truck established the spiky rhythms Dunn would refine in later prose, they were also narrow, claustrophobic experiments. Reading them feels like getting lost in a maze where surreal outbursts of violence and scatological reveries rear up from nowhere to confound the reader's sense of orientation. But Dunn's distrust of the social realm is already apparent in both books … Mikhail Bakhtin, in Rabelais and His World, once identified the grotesque as an aesthetic intended for the leveling of hierarchies—a characteristic of carnivals, where the mighty mix with the masses—but in Dunn's hands it was a means to document them instead. Bakhtin called the carnival 'a world inside out'; Dunn twists its signature aesthetic to a subtler purpose, using it to reveal the contortions that come of claiming to be liberated from what one has in fact internalized …
Dunn's son has said that when his mother looked back on Toad, she found it too unremittingly cynical. But if its vision of liberation struck her as unsatisfying, that raises the question of whether she ever arrived at another one … Dunn seems most alive to the possibility of this kind of freedom in her later writings on boxing…Here, at last, Dunn seems to have found a glimmer of the kind of collectivity that evaded the characters in her fiction: a place where, in her experience, the assumption of shared risk secures total membership, and tenderness—expressed as care for one another's bruised and bloodied bodies—is the norm. Most of all, a place where, by mutual agreement, people make room for the ugliness they carry inside them, guarding a zone in which to hold nothing back."
–Nora Kaplan-Bricker on Katherine Dunn's Toad (The Nation)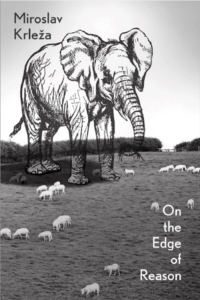 "Poe's imp puts a stop to his tale, but the impetus (sorry again) to speak against all reason—contra all common sense and advisement—is what starts so many examples of what I'm going to call, because I can't help myself, Imp Fiction. This genre I just made up out of the perverse inversion of Poe's poetics includes fiction whose plot is set in motion by an outburst—usually a remark attributed to one of its characters or delivered by its narrator within quotations. In other words, Imp Fic, or, in a word, Impfic, occurs when a guy (yes, typically a guy, used to speaking and being listened to) says something he doesn't have to and perhaps really shouldn't and proceeds to suffer the consequences—often through his remark being, by his own account, misinterpreted, even willfully misinterpreted…
If Impfic, like all fiction, must be judged on its aesthetics, its aesthetics must be judged as inextricable from its politics. The greater the consequences of speaking up, the greater the power of speech, which is why Impfic's true heyday was the Soviet twentieth century, when it comprised much of the best literature of dissidence … Among the contenders for the earliest and most purely entertaining work of modern Impfic is Miroslav Krleža's On the Edge of Reason—a book that could only have been written and published at the edge of unreason, which is to say, on the eve of World War II in Yugoslavia …
Krleža's account of this fall from grace is tantamount to a fantasy of his counterexistence: this is what the author's own fate might've been had he been not Yugoslav but Czechoslovak or Polish, and certainly if he'd been Russian or Ukrainian or a Muslim from one of the -stans or anywhere a Jew … His was a laureled career in the only censorious, sometimes-Moscow-aligned-and-sometimes-not country where, if you had certain connections and ethnic protections, you could let your inmost imp speak. It was a mark of Krleža's humanism that he understood this privilege as a responsibility to give voice to the imps of others—especially to those of his brother-writers being persecuted further east …
A man of conviction, a man of pride, Krleža had the luck to express the imps of his age without compromising either his principles or his colleagues. He protected those he could, and in his official capacities neither issued nor consented to any denouncements. In sum, his career, and his integrity, were damn near miraculous—they would still constitute a miracle in contemporary America—and his imp didn't hesitate to acknowledge as much, not through boasting or bragging or rubbing noses in the liberties taken, but through this brief, harrowing, charmingly witty book, a masterly novel whose preeminent folly is that it "dare[s] to oppose human folly."
–Joshua Cohen on Miroslav Krleža's On the Edge of Reason (The New York Review of Books)
---