5 Book Reviews You Need to Read This Week
"A kind of writing so rare and accomplished that it seems to erase the very nuts and bolts of its own construction"

Our fistful of fabulous reviews this week includes Dwight Garner on Catherine Lacey's Biography of X, Sam Adler-Bell on Janet Malcolm's Still Pictures, Anthony Domestico on Eleanor Catton's Birnam Wood, Jennifer Szalai on Kerry Howley's Bottoms Up and the Devil Laughs, and Melissa Harrison on Sebastian Barry's Old God's Time.
Brought to you by Book Marks, Lit Hub's "Rotten Tomatoes for books."
*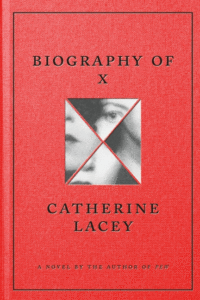 "The narrator of Biography of X…has a cool tone and a lonely intelligence; she's a solitary spirit. Her voice is clear but worn, like beach glass. There's some early Renata Adler in it, and some Janet Malcolm…C.M.'s voice, with its withdrawn quality and intimations of ruin, is an odd one to preside over a novel this sprawling and ambitious, this strange and dystopian and vividly imagined. Biography of X reimagines the American century while tapping into our evergreen fascination with the downtown art world between 1970 and 1995. It's a hard book to get a handle on … This is a magpie novel, one that borrows snatches of text, that tinkers with reputations, that moves historical figures around in time …
By its second half, Biography of X has begun to drag somewhat. We follow C.M. on interview after interview, and the form is too conventional; all that's missing is a Peter Coyote voice-over … But you will already be locked in. This is a major novel, and a notably audacious one. Lacey is pulling from a deep reservoir. Beneath the counterfactuals, and the glamour and squalor of Manhattan nightlife, and the mythologies bought and sold, she's telling a love story of a broken sort. C.M. is flinging rope between her present and past. This book is about facing, and accepting, the things you didn't want to know."
–Dwight Garner on Catherine Lacey's Biography of X (The New York Times)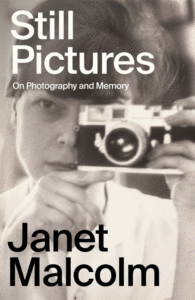 "For a writer so relentlessly suspicious of the accounts we give of ourselves, and so attuned to the meager defenses we muster against self-exposure, memoir is a risky medium. In Still Pictures: On Photography and Memory, a newly released posthumous memoir, Malcolm uses a collection of family photos as prompts for free association, attempting to stir her own unconscious against their surfaces. Yet she knows better than to expose herself the way her subjects do; there is no moment when her reticence falters, or she reveals more than she intends, uncovering some hidden, seamy motive behind her own self-talk.
Like Freud, who invented psychoanalysis but never lay on the couch, she is unwilling to be subject to her own method … this slight and sparing memoir is a testament to those attributes Malcolm most admired (and relied on her journalistic subjects to lack): dignity, discretion, craft, and control. In its guardedness, its respect for privacy, its disinterest in demythologizing, its tenderness and even credulity, Still Pictures makes explicit a muted moral provocation running through Malcolm's books: that we are all essentially false Pharisees, serial violators of the Golden Rule, constantly claiming exemptions, forbearance, and reprieves for ourselves (and those whom we love) that we would never permit to others."
–Sam Adler-Bell on Janet Malcolm's Still Pictures (The New Republic)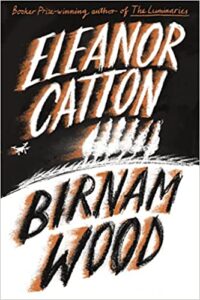 "What kind of fun is to be had when to read the news is to feel, as Tony puts it, 'a wave of fury and despair roll over him.' Should a person even have fun faced with 'degradation not just of the environment, not just of civic institutions, not just of intellectual and political ideals, but worse, of his own expectations, of what he even felt was possible any more'? Catton's answer is a complicated but passionate yes. Novels are meant to give pleasure, and it's precisely through this pleasure—through their ironies and set pieces, their feints and revelations—that they do their most serious work. Catton…possesses a traditional understanding of character. Like George Eliot, the nineteenth-century novelist whose moral vision most resembles her own, Catton dramatizes the moral importance of habit and the ill effects of egotism …
Perhaps the purest fun on offer in Catton's fiction, though, is that of plot. For her, plot is an experiment or dare … The novel alternates among close third-person perspectives. The reader sees what each blinkered character cannot: everyone is using everyone else; it's blinds within blinds within blinds. About midway through, these competing schemes intersect and then conflagrate … All of Catton's plot maneuverings lead to moments of self-judgment. I thought I was the hero; what if I'm the villain? I thought I saw clearly; what if I've been blind? We resist this self-reckoning with all our being. How wonderful that, in Catton's novels, these hard thoughts prove such irresistible fun."
–Anthony Domestico on Eleanor Catton's Birnam Wood (BookPost)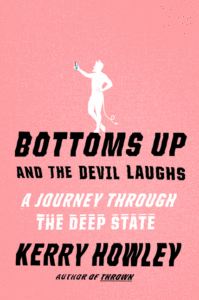 "The people in Kerry Howley's new book include fabulists, truth tellers, combatants, whistle-blowers. Like many of us, they have left traces of themselves in the digital ether by making a phone call, texting a friend, looking up something online. Certain conveniences have become so frictionless that we reflexively entrust devices with mundane yet intimate secrets: group-chat gossip, numbers of steps taken, dumb selfies … The book is riveting and darkly funny and, in all senses of the word, unclassifiable. Howley writes about privacy and its absence; about hiding and leaking and secrets and betrayal. But she also writes about the strange experience of living, and how it gets flattened and codified into data that can be turned into portraits of static, permanent beings—creatures who would be unrecognizable to ourselves … Countering that slide toward bland propaganda, Bottoms Up returns information to its context, capturing as much as possible the texture of reality, showing us how bewildering it often is …
The arc of Howley's extraordinary book feels both startling and inevitable; of course a journey through the deep state would send her down the rabbit hole … Howley learned she was pregnant while reporting the book. 'I despaired many times, in the writing, about my ability to protect the thing I was growing,' she says. She was immersed in a world 'that had forgotten what it was like to construct a self in the dark.' We become ourselves by shedding our past selves—but now those discarded selves are recorded somewhere, potentially living longer than we do. In her acknowledgments, Howley ends with a note to her children that could serve as a blessing for us all: 'May you be only as remembered as you wish.'"
–Jennifer Szalai on Kerry Howley's Bottoms Up and the Devil Laughs: A Journey Through the Deep State (The New York Times)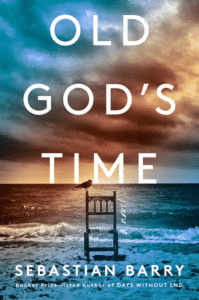 "A kind of writing so rare and accomplished that it seems to erase the very nuts and bolts of its own construction … Barry skilfully leads the reader gently and slowly into Tom's imaginative world, a place of great humour as well as great sadness … Even on second reading it is hard to unravel the 'true' story of what Tom has experienced, and this is entirely cognate with the corroding effects of trauma on memory … All of this could make a good story in another writer's hands; what elevates this novel is Barry's sustained, ventriloquial, impressionistic evocation of a unique, living consciousness, which at times takes flight into immersive transports of thought, feeling and memory in which nothing is fixed beyond the simple lodestar of Tom's love for June … The ending is a tour de force of transcendent power and complexity. I don't expect to read anything as moving for many years."
–Melissa Harrison on Sebastian Barry's Old God's Time (The Guardian)
---