5 Book Reviews You Need to Read This Week
"By revisiting and retelling the same stories from her past, she shows that any given account is incomplete."

Our quintet of quality reviews this week includes Lauren Michele Jackson on Britney Spears' The Woman in Me, Julie Phillips on Jesmyn Ward's Let Us Descend, Jennifer Egan on Alice McDermott's Absolution, Jennifer Wilson on Marie NDiaye's Vengeance is Mine, and Maggie Doherty on Annie Ernaux's The Young Man.
Brought to you by Book Marks, Lit Hub's home for book reviews.
*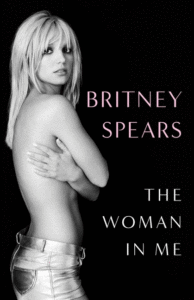 "An interesting discrepancy develops in the text. It becomes clear that Spears has limited interest in some of what we onlookers might consider the touchstones of her career … Instead, Spears's most reflective passages, peppered with clusters of queries for a sympathetic reader, are reserved for her most wounding personal relationships, and the way that, rather than buffer the onslaught of the world, those closest to her accelerated the rate and severity of her overexposure … For some readers, the book will add to a distaste for Timberlake that has ballooned in recent years as the public reëvaluates his early career triumphs and the women, such as Spears and Janet Jackson, who served as collateral. Even at a time when skuzzy men seem poised to make a comeback, he has been unable to escape the whiff of calculated misogyny … Her writing can also veer into the sort of hammy foreshadowing one might find in a middle grade novel…But there is still value in the specifics that this memoir collects. As chilling as the previous reporting has been, Spears's interior account of the conservatorship is a visceral view of the methodical means by which her family endeavored to eclipse her … Even if Spears wants The Woman in Me to offer lessons for her readers, the truth is that she was not an everywoman. She is an artist who has experienced a level of success that only a handful of people in the history of the world can claim. At the same time, Spears was not 'O.K.,' and she may never be O.K. in a prescriptive sense of the word. But proper comportment should not be a prerequisite for human dignity."
–Lauren Michele Jackson on Britney Spears' The Woman in Me (The New Yorker)
"'Historical novel' isn't quite the right term for this book, which strips that particular genre down to bare bones, omitting the elaborate descriptions of antebellum houses, clothing, and customs—except for those belonging to the practice of chattel slavery … To this portrayal of enslavement at its most brutal, Ward adds an element of the fantastic, using it—like recent writers from Colson Whitehead and Kaitlyn Greenidge to adrienne maree brown and Alexis Pauline Gumbs—to ask questions about power, agency, and past and future choices. Ward also takes down to its essence a theme of her previous novels: the hope that love and family ties can be strong enough to heal the psychic wounds inflicted by exploitation and injustice … Ward describes every bit of the ordeal in ravishing prose that moves to the rhythm of footsteps, the pour of rain, the scrape of wind, the ache of suffering … The novelist with whom Ward seems most in conversation is Toni Morrison. Let Us Descend recalls not only Beloved, Morrison's mother-daughter ghost story, but A Mercy, her historical novel, set in the seventeenth century, about a daughter whose enslaved mother gives her away to keep her from rapist slaveowners. Convinced that she is not loved, the daughter never recovers from what she experiences as betrayal … In response, Ward delivers a moving defense of the strength and persistence of mother love…At the close of Let Us Descend, it's the bond between mother and child that proves the real talisman against oppression, one that affirms the human value of both their lives.
–Julie Phillips on Jesmyn Ward's Let Us Descend (4Columns)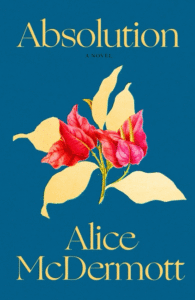 "Alice McDermott is rightly celebrated for her granular, nuanced portraits of mid-20th-century life, with a particular focus on Irish Americans. Her fans may be startled, then, to find themselves plunged into 1963 Saigon at the start of her enveloping new novel, Absolution, whose lofty title belies its sensory, gritty humanity … The debacle of America's involvement in Vietnam might easily have overdetermined McDermott's story, and it is a measure of her skill that Absolution maintains an oblique relationship to the war. McDermott's subject is not intervention per se but the altruistic impulse—particularly as practiced by those whose privilege lets them anoint themselves to heal what Charlene calls Vietnam's 'wretchedness.' She's one of many characters who are trying to 'do good,' and they range from the greedy and presumptuous to the genuinely selfless … The chasm between Charlene and Patricia reasserts itself, and the reader is left with a sense of how unlikely, even otherworldly, their collaboration was. Yet as American wives overseas in 1963, they had a great deal in common: a near-total lack of agency or power; a choice between parroting their husbands' opinions or operating independently in the margins, to limited and uncertain effect. What difference might it have made, for everyone, if those wives had been given a choice in the decision-making? Without posing this question directly, Absolution leaves the reader in its provocative shadow."
–Jennifer Egan on Alice McDermott's Absolution (The New York Times Book Review)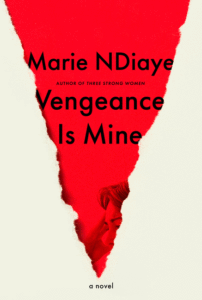 "NDiaye's latest tale, a story of class conflict embedded within a psychological thriller, is scattered with interpretive hints, clues to the crimes of contemporary French society. Though it starts with a date on the calendar, the story works like a map. The novel is dotted with coördinates around Bordeaux—neighborhood and street names—which NDiaye drops into the story like pins, marking the poor sections of the city where domestic workers live and the rich ones where they work. By the last page, I was newly fluent in the social geography of Bordeaux and its environs, well traversed in the French city's throughways of privilege and its dead ends of precarity … In this elegantly layered tale of social stratification, NDiaye takes us through a maze of alleyways, backstreets, and elegant foyers, until we are dizzy from trying to chart the course of upward mobility and eager for a place to rest—a way out rather than in … NDiaye is interested in the elusiveness of motive in crimes committed by mothers, who, she suggests, are at the mercy of an insanity-inducing chorus of voices from all corners of society telling them what to do and how to behave … Reality is a slippery thing in NDiaye's novels. In the tradition of French Surrealism, she aims to get at the truth by distancing herself from it. In Vengeance Is Mine, Maître Susane's psyche breaks down as she works on Marlyne's case, resulting in a narrative fractured by the trauma of its protagonist … NDiaye treats politics and the material conditions it creates as forces that lead to unpredictable, idiosyncratic outcomes. She never lets her characters be flattened to make a point. A lesser author might stage the interplay between Marlyne and Maître Susane as the contest between a mother and a professional, the novel becoming a stage for the drama of women's choices to play out. NDiaye transforms them instead into versions of a single person—two women raised to court the rich, to do whatever it took to be let into their houses, even if it meant they would never be at home in their own skin."
–Jennifer Wilson on Marie NDiaye's Vengeance is Mine (The New Yorker)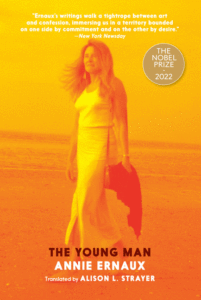 "New Ernaux is never entirely new, which makes her long career strangely difficult to interpret. Typically, a literary critic proceeds chronologically, comparing an author's recent work to earlier work, and tracing the evolution of a writer's style and themes over time. Ernaux thwarts this approach. As Jamie Hood and Joanna Biggs have each noted in their essays on Ernaux, her books are full of repetitions and recursions; they are not so much discrete stories as fragments of one endlessly expanding story, a kind of 'total novel,' as she puts it in The Years (2008). Memory, the narrative present, and the time of writing blend into one continuous timeline, stretching across different books. To read Ernaux, and to write about her, mean becoming comfortable with repetition. Her memoirs ask us to cultivate different expectations for narrative, and perhaps for life: to seek not novelty but rather the familiar, which surprises in its own way … This is one way to understand Ernaux's repetition compulsion: By revisiting and retelling the same stories from her past, she shows that any given account is incomplete. What was missing from the first version of the story was not specific incidents or details—many of which are the same in both books—but rather Ernaux's own feelings of guilt and despair … For Ernaux, writing is a way to demystify the past, to render it intelligible, and also a process that is never fully complete … she is less concerned with the ethics of May-December romances than she is with the way this particular romance collapses time, forcing her to repeat moments from her past—or to consider them anew … As Ernaux's work shows, telling the story of a life always involves more than putting the facts of it in order. It means moving backward and forward through time, repeating and revisiting, uncovering old memories and fleshing out stories that have already been told. If you end up returning again and again to the same episodes, then so be it. Show them from different angles. Rearrange the order. Do whatever you must to make it new."
–Maggie Doherty on Annie Ernaux's The Young Man (The New Republic)
---