5 Book Reviews You Need to Read This Week
Merve Emre on Roald Dahl, Sam Adler-Bell on John le Carré, and More

Our bouquet of brilliant reviews this week includes Sam Byers on Bret Easton Ellis' The Shards, Alexandra Kleeman on An Yu's Ghost Music, Merve Emre on Matthew Dennison's Roald Dahl: Teller of the Unexpected, Sam Adler-Bell on A Private Spy, and Omar El Akkad on V. V. Ganeshananthan's Brotherless Night.
Brought to you by Book Marks, Lit Hub's "Rotten Tomatoes for books."
*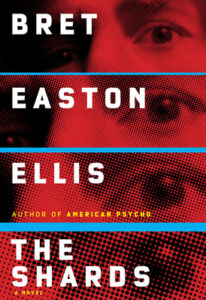 "The Shards isn't just Ellis's strongest novel since the 90s, it's a full-spectrum triumph, incorporating and subverting everything he's done before and giving us, if we follow the book's ingenious, gleefully self-aware conceit, nothing less than the Ellis origin story … Superficially, The Shards cleaves to Ellis's well-established aesthetic. The dialogue is deadpan, the atmosphere paranoid and tacitly hostile. Sex is graphic and anhedonic; violence is lurid and sexualised. But beneath the coldness and carnage, a new, gentler quality is detectable. Where Ellis's last work of fiction, 2010's Imperial Bedrooms, was hyper-distilled and suffocatingly grim, The Shards is dreamlike and expansive, with longer sentences and a slower pace …
As the book and its characters move towards a shattering state of "exalted understanding", we realise the precision and subtlety of its metatextual structure. The concluding violence is both climax and origination. Out of the blood-spatter and dismemberment, Ellis's 'numbness as ecstasy' style, his 'prince of darkness literary persona,' is born. Or so Ellis would have us believe … Such is the brilliance of The Shards. In its hall of shattered mirrors, Ellis is everywhere. But the corpse at our feet is the culture, dismembered."
–Sam Byers on Bret Easton Ellis' The Shards (The Guardian)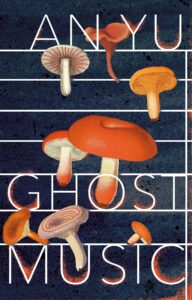 "…certain novels give the impression of being animated by a force that has little to do with their ordered combination of words. Instead these narratives seem to orbit their own expression: They exist beyond language, above it, or maybe even below it—who could say of something as elusive as story precisely how or where it eludes? An Yu's second novel, the spellbinding and atmospheric follow-up to her 2020 debut, Braised Pork, is a meditation on this dreamlike layer of existence … With its quiet, dreamy bending of reality and its precise depiction of many different strains of alienation, Ghost Music is an evocative exploration of what it means to live fully—and the potential consequences of failing to do so … There's something here of early Murakami's graceful, open-ended approach to the uncanny, as well as the vivid yet muted emotionality of Patrick Modiano or Katie Kitamura. Like these skillful portraitists of alienation, Yu conjures a visceral in-betweenness where the worlds of matter and spirit meet in a shared, suspended space."
–Alexandra Kleeman on An Yu's Ghost Music (The New York Times Book Review)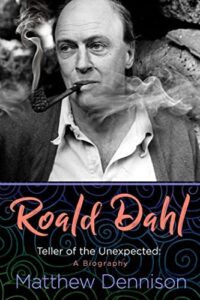 "The pleasures of making it big and making it small and not noticing or caring who gets hurt in the process—this is the gimmick on which nearly all Dahl's children's books turn, the gimmick that reveals the hollowness at their center…The books that are not gleefully Victorian, with their orphans and prisons and imperialist nostalgia, are more fabulist, layering some anthropomorphic twist onto their manipulations of size … Dahl's fictions of scale are the stupidest and crudest I have encountered…With few exceptions, size, in Dahl's imagination, is nothing more than a proxy for force. Largeness indicates the power to manipulate and coerce; smallness indicates vulnerability to punishment and annihilation that must be overcome through trickery. Even his happiest endings left my children listless and a little depressed, as if they intuited that what had seemed at first to be the pursuit of justice in an unjust world was nothing more intriguing than a game of bloody knuckles, a theater of schoolboy cruelty …
There is, of course, nothing inherently wrong with cruelty in art; in children's literature, it has its place, particularly when it responds to the physical and emotional cruelties inflicted upon children, among the most powerless and casually brutalized creatures in the world. Yet the sadism of Dahl's plots and the grotesquerie of his characters contain not a single germ of critical self-reflection, not one gesture of liberation, not a drop of pity or compassion, no matter how begrudgingly they may be tendered, in life as in fiction. The cruelty of his villains begets a reciprocal cruelty in their victims … Matthew Dennison's Roald Dahl: Teller of the Unexpected is thin gruel. It is a stylish but curiously pointless biography, the kind that neither uncovers anything new nor casts what was already known in an interesting light…It is worth noting that Dennison is mostly a biographer of grand English ladies…and one cannot help but wonder if his latest is a chummy attempt to redeem a beloved British cultural export now that the royals have proved themselves to be beyond redemption."
–Merve Emre on Matthew Dennison's Roald Dahl: Teller of the Unexpected (The New York Review of Books)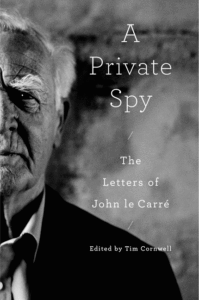 "That A Private Spy is now haunted by two ghosts—the father and the son—is bleakly resonant. As his letters attest, le Carré was tormented by his own (long dead) father to the very end of his life … The anarchic distress of growing up under Ronnie Cornwell's thumb, le Carré believed, had established the blueprint for his own circuitous yearnings: his infidelity, his anguished morality, his self-sabotage and falseness. Every accusation made against Ronnie was a counteraccusation against himself …
Le Carré attributed his skill as a writer, and as a spy, to a childhood under siege. His writing is alert to physical detail and subtle changes in emotional weather, a quality instinctive to children raised in perilous homes; likewise, he displays a childlike eagerness and capacity to imagine himself into other minds and other families. The neglected child is gifted a too-early awareness that he is merely cast in the role of Son, and that the nuances of his performance, its success or failure in various scenes, can have dire consequences. If he is haunted later in life by a sense of his own falseness, that is because he learns mimicry and compliance, how to satisfy the needs and whims of others, long before he has developed a clear sense of his own .. Despite this marital stability, his literary fame and wealth, le Carré's letters paint a picture of a restless, searching, and divided soul, often at war with himself, sensitive to slights yet capable of great magnanimity; ingratiating in one moment, derisive in the next; variously indulgent and abstemious, garrulous and guarded."
–Sam Adler-Bell on A Private Spy: The Letters of John le Carré (The Baffler)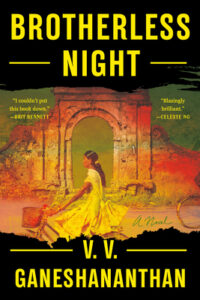 "…the author's sophomore novel…isn't really about terrorism or terrorists. It's about all the ugly little human complexities those words are designed to obliterate, about what it means to have a much less straightforward relationship with violence and the people responsible for it … Leading with its stark prologue, the novel employs the same kind of deceptive gambit as Johannes Anyuru's They Will Drown in Their Mother's Tears, which begins with a scene of Muslim terrorists storming a Swedish bookstore event for the author of a collection of cartoons of the prophet Muhammad, before pulling the rug out from under the reader's feet with alternate timelines and unexpected turns.
Brotherless Night does something almost as dangerous but much more grounded: It takes the presumed terrorists of that opening page and shades them in, shows them for all their conflicting impulses. The narrator of this story is not neutral—she judges, indicts, but based on the entirety of a person's character. She has no other choice: These are her people, too close to be flattened into moral neatness … in tone and emotional register, Sashi's storytelling is a perfect fit for the delicate balance she is forced to walk by virtue of living in a society where running afoul of the dominant forces, saying the wrong thing, leveling too impassioned a rebuke, can prove a capital offense."
–Omar El Akkad on V. V. Ganeshananthan's Brotherless Night (The New York Times Book Review)
---