30 Indie Press Books We're Looking Forward To
American Small Presses: More Vital (and Important) Than Ever
As day-to-day life in 2017 takes hold, the general pall of 2016 does not seem to be lifting—in fact, it now seems that things are weirder and worse than we could have imagined. And though the noble verities of art and literature can only get us so far, it is still nice to know that independent American publishing remains a thriving source of the very best books on offer. Here are some we're looking forward to in the first half of the year. . .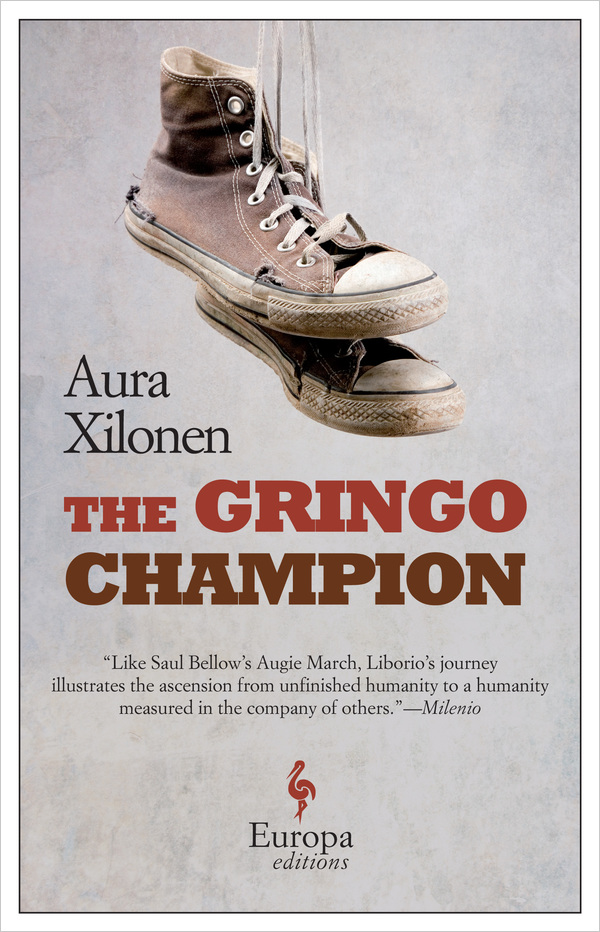 The Gringo Champion, Aura Xilonen (trans. Andrea Rosenberg)
(Europa Editions, 1/17)
The award-winning debut novel by 19 year-old Mexican novelist, The Gringo Champion tells the story of Liborio, a young man who immigrates illegally from Mexico to the US to escape a violent and, as he sees it, hopeless existence.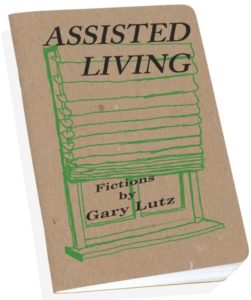 Assisted Living, Gary Lutz
(Future Tense Books, 1/31)
Dark, bitter, sad stories… that are also funny! Doesn't hurt that Assisted Living comes in the lovely, cool format of a Scout books chapbook.
The Refugees, Viet Thanh Nguyen
(Grove Press, 2/7)
The second work of fiction from the 2016 Pulitzer Prize-winning author Viet Thanh Nguyen, The Refugees was written over a period of twenty years and "explores questions of immigration, identity, love, and family."
The Souls of Black Folk, W.E.B. Du Bois
(Restless Books, 2/7)
Restless Classics' edition of Du Bois's seminal work of sociology features an introduction from rising cultural critic Vann R. Newkirk II and illustrations by the artist Steve Prince.
Swimming Lessons, Claire Fuller
(Tin House Books, 2/7)
From the Desmond Elliott Prize-winning author of Our Endless Numbered Days comes a literary mystery that unfolds as series of letters from Ingrid Coleman to her husband, which she hides in carefully-chosen used books from his library.
There Are More Beautiful Things Than Beyoncé, Morgan Parker
(Tin House Books, 2/14)
Morgan Parker's debut collection Other People's Comfort Keeps Me Up at Night was selected by Eileen Myles for the 2013 Gatewood Prize, and her second book of poetry has left writers such as Roxane Gay marveling at the intelligence with which it "folds in cultural references and the experiences of black womanhood."
An Arrangement of Skin, Anna Journey
(Counterpoint Press, 2/14)
Having already published two collections of poetry, Anna Journey's first nonfiction work focuses on the shifting nature of selfhood, offering "idiosyncratic anecdotes" enriched by "literary and cultural meditations" and enhanced by her ear for poetics.
Why I Am Not A Feminist, Jessa Crispin
(Melville House, 2/21)
In Why I Am Not A Feminist, the founder of Bookslut delivers a scathing rejection of the contemporary feminist movement and calls for revolution, demanding "nothing less than the total dismantling of a system of oppression."
WHEREAS: Poems, Layli Long Soldier
(Graywolf, 3/7)
This would be an important, beautiful book no matter what historical moment it appeared in, but in light of the state brutality in response to the Standing Rock protest, and America's giant step backward in the presidential election, Long Soldier's interrogative, challenging poems seem especially important.
Sorry to Disrupt the Peace, Patti Yumi Cottrell
(McSweeney's, 3/14)
A Spring 2017 B&N Discover Great New Writers Selection, Patti Yumi Cottrell's debut is a a dark comedy about suicide that is, in the words of Danielle Dutton, "absurdly funny, surprisingly beautiful, and ultimately sad as fuck."
Mikhail and Margarita, Julie Himes
(Europa Editions, 3/14)
A literary love triangle set against Stalinist repression and the long shadows of purge-era Moscow? Starring Mikhail Bulgakov and Osip Mandelstam? Oh god yes please.
Shot-Blue, Jesse Ruddock
(Coach House, 3/14)
There's a lot of excitement for this debut novel from Canadian Ruddock which is… about the north, and the wild… (Also, Ruddock went to Harvard on a hockey scholarship, rounding out the full Canadianess of this blurb.)
Jerzy, Jerome Charyn
(Bellevue Literary Press, 3/14)
The odd, sad, compelling (and in this case, fictionalized) tale of post-war literary phenomemon Jerzy Kozinski, who's fame slowly gave way to tales of debauchery, narcissism and, most damning, plagiarizing
Sycamore, Kathy Fagan
(Milkweed Editions, 3/14)
Taking the sycamore as its inspiration, Kathy Fagan's collection "delivers precise, luminous insights on lost love, nature, and the process of recovery."
Frontier, Can Xue (trans. Karen Gernant & Chen Zeping)
(Open Letter, 3/14)
One of the most buzzed about books in translation of 2017, Can Xue's dreamlike novel tells of the citizen's of Pebble Town, and life on a frontier where wolves roam the streets and paradise might be right around the corner.
Cold Pastoral, Rebecca Dunham
(Milkweed Editions, 3/14)
We continue to poison the planet through our greed, indifference and, in some cases, our willful, self-serving ignorance. Rebecca Dunham's searing poems consider the consequences, from Katrina to the Deepwater Horizon oil spill to Flint, Michigan's toxic water, with a combination of elegiac lyricism and documentary pastiche.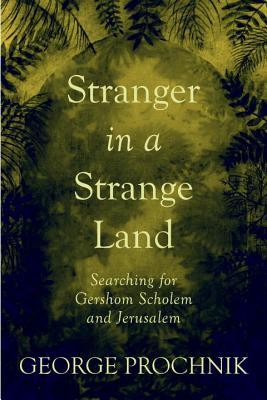 Stranger in a Strange Land, George Prochnik
(Other Press, 3/21)
George Prochnik is possessed of an agile, probing mind, and in his latest, he applies it to understanding the life of Gershom Sholem, intellectual mystic and friend to Walter Benjamin, devotee of the Kabbalah and devoted Zionist.
Down Below, Leonora Carrington
(NYRB Classics, 4/4)
Though perhaps best known as a painter, Carrington's writing has been compared to the likes of Sylvia Plath and Janet Frame, which is impressive company, to say the least.
New-Generation African Poets: A Chapbook Box Set, ed. Kwame Dawes and Chris Abani
(Akashic Books, 4/5)
This limited-edition box set features the work of eight African poets, in a chapbook format: D.M. Aderibigbe, Gbenga Adesina, Kayombo Chingonyi, Safia Elhillo, Chielozona Eze, Nyachiro Lydia Kasese, Ngwatilo Mawiyoo, and Hope Wabuke. With an introduction by editors Kwame Dawes and Chris Abani.
Futures of Black Radicalism, Gaye Theresa Johnson
(Verso Books, 4/11)
The last few years in America have shone an increasingly bright light on the deep fault lines of racial injustice that have existed in this country from its inception. Running parallel to those fault lines, though, has been a rich tradition of Black radical thought. This collection considers that tradition and continues it with contributions from writers like Fred Moten, Stefano Harney, Jordan T. Camp, Christina Heatherton, Thulani Davis, Shana L. Redmond, and more.
Kingdom of the Young, Edie Meidav
(Sarabande, 4/11)
This widely anticipated collection from Meidav—the author of three celebrated novels—matches philosophical playfulness with rich, beautiful language, without leaving the heart behind.
Tender, Sofia Samatar
(Small Beer Press, 4/11)
The amazing Samatar follows up her expansive, world-building fantasy novels—A Stranger in Olondria and The Winged Histories—with a story collection that deftly travels through all manner of time, place, and voice.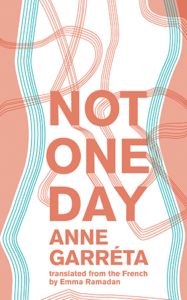 Not One Day, Anne Garréta (trans. Emma Ramadan)
(Deep Vellum, 4/11)
Winner of the Prix Medicis, this intense collection of Garreta's memories of past loves—written under strict Oulipian constraints—is at times at once tender, bitter, and intimate.
Cruel is the Night, Karo Hamalainen (trans. Owen Witesman)
(Soho Press, 4/11)
The publisher's description is pretty much all we needed: "a black comedy locked-room mystery about murder, mayhem, and morality in our cynical modern world." Yup.
Large Animals, Jess Arndt
(Catapult, 5/1)
Arndt's vivid, rollicking stories represent a new kind of American outlaw literature, of transgression and nonconformity and queerness and heart, all told in a propulsive, original voice.
Debths, Susan Howe
(New Directions, 5/1)
Another chance to spend time with one of America's great, luminescent minds.
Broken River, J. Robert Lennon
(Graywolf, 5/16)
New York creative types move upstate into a creepy old house… MORE OF THIS, PLEASE.
Threads: From the Refugee Crisis, Kate Evans
(Verso Books, 6/6)
This full-color graphic novel gets deep into the life of the Jungle, the refugee shantytown near Calais where the displaced have gathered for years in hope of making it across to the UK. An important, ongoing story that cannot be told enough.
Stephen Florida, Gabe Habash
(Coffee House Press, 6/6)
An early candidate for BEST COVER OF THE YEAR AND MAYBE ALL TIME, Gabe Habash's debut novel of love, obsession, and wrestling is yet another compelling reason to avoid college sports.
Black Moses, Alain Mabanckou (trans. Helen Stevenson)
(The New Press, 6/6)
"Oliver Twist set in 1970s Africa" from the author of the deeply weird and wonderful African Psycho is something we're very much looking forward to.
---