25 Historical Crime, Mystery, and Horror Novels to Look Forward To In 2023
Sorry Gen X: The 90s Are Now Fair Game for Historical Fiction
Last year's historical fiction was all about the 60s, baby, while this year's features more from the 1950s, the long 19th century, and the 1970s. I have bad news for Gen-Xers and Xennials: the 1990s are now historical fiction, and there's plenty coming out about the tail end of the 20th century and the havoc wrought there-in. As continues to be predictable during the pandemic, books set in the post-WWI era are proliferating.
And historical fiction continues to meld the history of forgotten voices with highly entertaining storytelling to do the important work of educating us about the past without feeling like a textbook (I assume most of the following titles will not be welcomed in a Florida classroom. They're all far too accurate.) One more note: to those who complained about my 20th century bias, I hear you, and you'll find a bunch more stuff from other centuries.
The following titles are arranged in chronological order according to setting, and will be released over the next year. Please check bookshop.org for publication dates.
*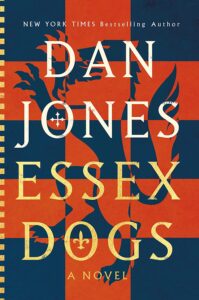 Dan Jones, Essex Dogs
(Viking)
Setting: Normandy, 1346
If you've always wanted a version of Saving Private Ryan set during the Hundred Years' War, then you're now in luck, for great medievalist historian Dan Jones has provided. Follow the longbow archers and mercenaries that make up a tight group of fighters known as the "Essex Dogs" as they take the beaches at Normandy and head inland to fight the French, while facing a growing confrontation with a group of men supposedly on their own side.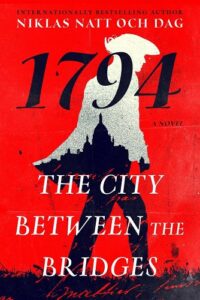 Niklas Natt och Dag, The City Between the Bridges: 1794
(Atria)
Setting: Stockholm, 1794
I adored Niklas Natt och Dag's brilliantly cynical debut, The Wolf and the Watchman, and The City Between the Bridges is just full of filth and cynicism, the perfect combination for depicting the late 18th century and its terrible iniquities. The watchman of The Wolf and the Watchman returns to solve a new crime, this one the brutal murder of a tenant's daughter on the eve of her wedding to a seemingly sensitive nobleman. Natt och Dag is particularly adept at savagely ripping the notion of a "civilized age" apart and showing the raw suffering underneath. As a side note, I've long believed that historical fiction is only to be trusted when the author is willing to describe bad smells to set the scene, and this book is full of truly disgusting odors.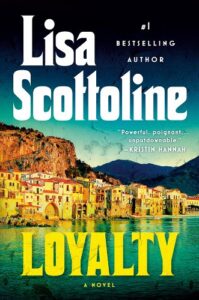 Lisa Scottoline, Loyalty
(Putnam)
Setting: Sicily, 19th Century
Scottoline is now 33 books into a decades-long career and appears to have assembled all that lifetime of crime and suspense expertise for this, her mafia magnum-opus. Loyalty is an epic novel about the rise of the mafia in 19th century Sicily, and that's really all anyone needs to know to look forward to it.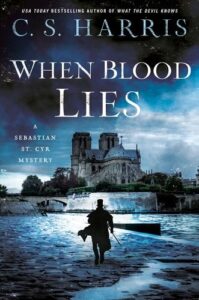 C. S. Harris, When Blood Lies
(Berkley)
Setting: Paris, 1815
Harris' Sebastian St. Cyr has finally reunited with his scandalous mother, only to have her murdered in front of him. She had become an outcast from respectable society long before her death, leaving authorities uninterested in who killed her, and now it's up to St. Cyr to solve the murder and avoid creating an international incident that risks disrupting a delicate new peace post-Napoleon.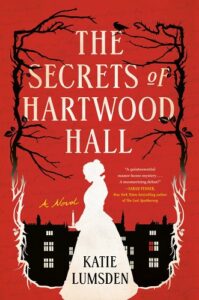 Katie Lumsden, The Secrets of Hartwood Hall
(Dutton)
Setting: English Countryside, 1852
Who doesn't love a cursed manor house in the remote English countryside, especially one with an entire abandoned wing? I'm looking forward to diving into this modern gothic that also promises some Lady Chatterly's Lover action (there is a handsome gardener!).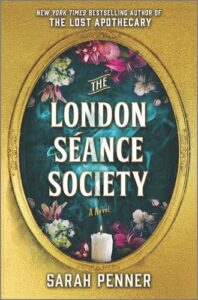 Sarah Penner, The London Seance Society
(Park Row)
Setting: The outskirts of Paris, 1873
I don't know if this is at all useful to mention, but I can almost guarantee you that Arthur Conan Doyle would have run through quicksand just to get his hands on a book with this title. The good news is that it's definitely much better than the kind of book old Conan Doyle probably would have thought it was (which is to say, a nonfiction book about people who were successfully able to contact the spirit world). No, bestselling author Sarah Penner's book is a canny romp through the Victorian zeitgeist that cemented Conan Doyle's interests in spiritualism, a world in which science and rationalism clashed with spectacle and illusion and all of those things clashed with a preoccupation with ghosts and the occult. Anyway, it's about a famed spiritualist and a non-believer who wind up joining forces to solve a murder… and then find themselves embroiled in a crime. Tell me you yourself wouldn't run through quicksand to acquire this book, and I won't believe you. –Olivia Rutigliano, CrimeReads Associate Editor
Katharine Beutner, Killingly
(Soho Press)
Setting: Mount Holyoke, 1897
My sister went to Mount Holyoke, which is more known for protesting the removal of midnight cookies from menu options than murder, but this historical mystery is based on the real disappearance of a student in 1897 at the famed women's university. Beutner uses the student's disappearance as a wider set-piece to investigate the nature of those who stand apart from the crowd, and are punished for their independence.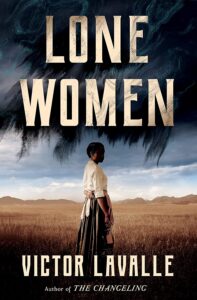 Victor LaValle, Lone Women
(One World)
Setting: Montana, 1915
Adelaide Henry is the last of her line, burdened with a curse that she lugs across half the continental United States from warm California to freezing Montana. There, she finds friendship, companionship, and a fresh start, but will she be able to control whatever lurks in her strangely heavy steam-trunk? Lone Women is a searing and unsettling mixture of historical detail, western imagery, and terrifying twists and turns, from an author who continues to reinvent horror with every page.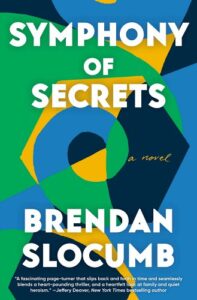 Brendan Slocumb, Symphony of Secrets
(Anchor)
Setting: New York City, 1918
Brendan Slocumb burst onto the scene with the brilliant literary mystery The Violin Conspiracy, and his follow-up is just as good. Split between the present day and 1918, the story slowly reveals how a renowned composer may have stolen all that made his music great from the autistic Black woman who was once his best friend. Like Slocumb's debut, Symphony of Secrets uses the framework of classic detective fiction to tell a larger story of cultural appropriation and how our unequal society determines who gets to reap the benefits of talent and produce art.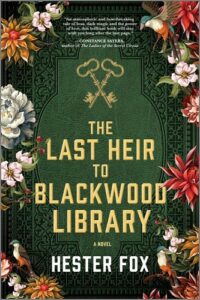 Hester Fox, The Last Heir to Blackwood Library
(Graydon House)
Setting: English countryside, Post-WWI
This book is about a young woman in post World War I England who inherits a mysterious estate, which has a massive library. Now, for many of you, that's as far as you'll need to read, but just in case: the library seems to be haunted. –OR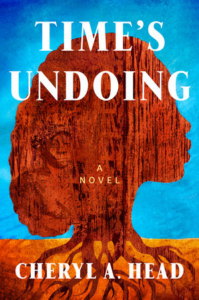 Cheryl Head, Time's Undoing
(Dutton)
Setting: Birmingham, 1920s and 2010s
Cheryl Head turned to her own grandfather's murder for the inspiration behind this timely tale of injustice and protest. Time's Undoing is split between two time periods – the 1920s, when the narrator's grandfather is murdered by a police officer in Birmingham, and the 2010s, when the narrator heads to Alabama on a journalistic assignment to connect what happened to her grandfather to ongoing issues with racist policing. She quickly finds herself up against those who would rather the truth be buried, but finds unlikely allies ready to help her fight for the truth, no matter its implications.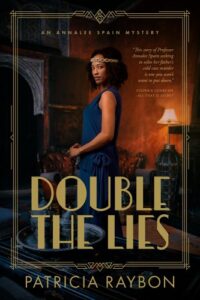 Patricia Raybon, Double the Lies
(Tynedale Publishers)
Setting: Colorado, 1924
In the first appearance of Raybon's spirited detective Annalee Spain, she solved the murder of her father in a Colorado town overtaken by the Klan, and found romance with a dashing young pastor. Now, she's back to find an answer behind the death of a trick pilot before the Klan comes for her again. Raybon's historical novels have one of the freshest series heroines I've come across in quite some time.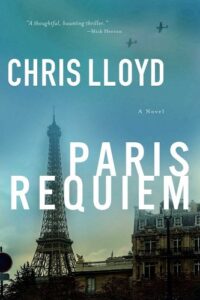 Chris Lloyd, Paris Requiem
(Pegasus)
Setting: Paris, WWII
This smart historical thriller centers on a WWII-era Paris policeman who finds himself working on behalf of the occupiers, pushing him into a moral crisis and a new case that forces him to confront the true extent of the damage being done to the soul of his city. –Dwyer Murphy, CrimeReads Editor-in-Chief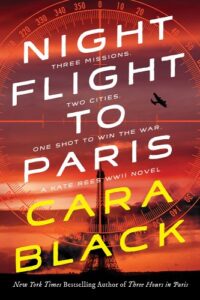 Cara Black, Night Flight to Paris
(Soho)
Setting: Paris, WWII
If you've always been partial to the first version of The Man Who Knew Too Much (and were rather annoyed by Doris Day in the remake), then Cara Black's sharpshooting heroine Kate Rees is the perfect sleuth to get behind. You'll also want to be behind her because those in front of her are her targets, and she does not miss her targets. Cara Black's Aimee Leduc series has always been a favorite of mine, and it was wonderful to see Black expand into historical fiction with 2020's Three Hours in Paris. WWII-era espionage and Cara Black's gritty heroines turned out to be the perfect match.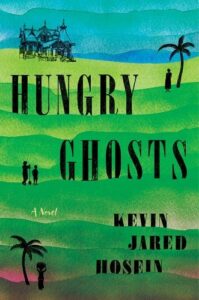 Kevin Jared Hosein, Hungry Ghosts
(Ecco)
Setting: Trinidad, 1940s
Set in the dying colonial era, Kevin Jared Hosein's searing debut examines race, class, and decolonization through the lens of two families, one white and wealthy, the other Black and disenfranchised, as their lives become ever more entwined after the disappearance of the white family's patriarch. Like the best historical fiction, Hungry Ghosts is immersed in the ideas and complexities of its' shifting time period, for a triumph of well-researched storytelling.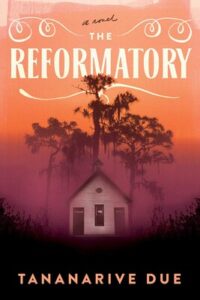 Tananarive Due, The Reformatory
(Saga)
Setting: Florida, 1950
Tananarive Due is one of the greatest living horror writers, and her new book blends her signature style with an exploration into a very personal trauma: Due's great-uncle was one of many Black children harmed by the Florida reform school known as the Dozier School for Boys, and The Reformatory takes readers into the nightmare that was the school circa 1950. Sure to be as powerful as it is haunting.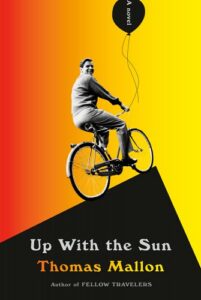 Thomas Mallon, Up With the Sun
(Knopf)
Setting: Hollywood, 1950s
Dick Kallman was a real-life actor whose career was poisoned by homophobia against him and his own bad behavior, around in the 50s and 60s as an up-and-comer only to vanish in the wake of scandal and reappear in the news as a murder victim in 1980. There's nothing more cynical than a crime novel about failed Hollywood dreams, and I can't wait to be emotionally devastated by this one.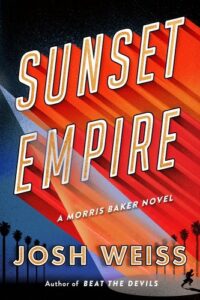 Josh Weiss, Sunset Empire
(Grand Central)
Setting: Los Angeles, 1950s
I loved Josh Weiss's speculative alternative history noir Beat the Devils, and his follow-up, Sunset Empire, looks to be just as compelling and imaginative. The setting is fascinating, and explored with a seriousness towards in-world logic: an alternate timeline where McCarthy wins the presidential election, the war in Korea continues after years with no signs of ending, and anti-Semitism, racism, and xenophobia are at an all-time high. In the second in this series, a young Korean-American man blows up a department store in a suicide bombing probably caused by hypnosis for what I'm speculating is going to be a reverse Manchurian Candidate plotline. Meanwhile, Weiss' policeman hero is under suspicion for the death of his ex-girlfriend, Elizabeth Short, and needs to solve both the bombing and Short's murder before his time runs out to make a difference or clear his own name.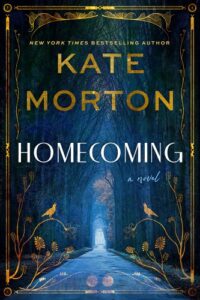 Kate Morton, Homecoming
(Mariner Books)
Setting: Australian Outback, 1959
In 1959, an entire family falls victim to a mysterious crime at a remote, luxurious abode in the Australian outback. In the present day, a journalist heads home to her grandmother's cavernous mansion, ready to look for family secrets, but shocked by what she finds. An excellent new work from a consistently capable writer, and perfect for fans of "Sunshine Noir."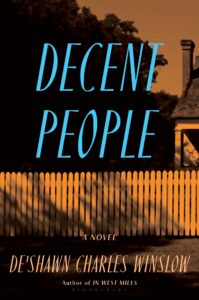 De'Shawn Charles Winslow, Decent People
(Bloomsbury)
Setting: North Carolina, 1970s
In De'Shawn Charles Winslow's second novel, also set in the deeply divided and very segregated town of West Mills, North Carolina, three siblings are found shot to death soon after Ms. Jo Wright moves back to town, and she's determined to clear her new paramour of any suspicion. After all, the three siblings were not well liked, and the professional success of one, a doctor, may have made them all targets of racist violence. And everyone in town appears to have secrets…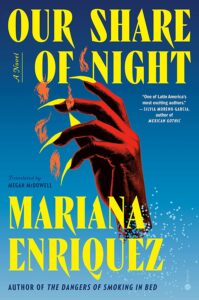 Mariana Enriquez, Our Share of Night
(Hogarth)
Setting: Argentina, 1970s
What a strange and luminous novel. Mariana Enriquez stunned with her collection The Dangers of Smoking in Bed, and Our Share of Night is just as fantastic (and fantastical). Beginning in Argentina in the years of the dictatorship, Our Share of Night follows a father and son on a grief-driven road trip as they mourn the loss of the woman who united them, her dangerous (and possibly immortal) family close in pursuit. A dark vampiric noir that heralds a new era in South American horror.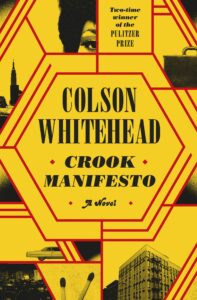 Colson Whitehead, Crook Manifesto
(Doubleday)
Setting: New York City, 1970s
Pulitzer Prize winner Whitehead continues his journey through the history of modern New York City, this time taking on the 1970s, as the cast of characters from Harlem Shuffle get swept up in political action, civil unrest, corrupt policing, the rise of Blaxploitation culture, and more. It's a rich backdrop for Whitehead's powerful human dramas, and he paints a vivid portrait of people moving between the straight and the crooked world, just trying to get by. –DM
Bret Easton Ellis, The Shards
(Knopf)
Setting: Los Angeles, 1982
Bret Easton Ellis is back, this time with a new serial killer novel that brings together all the best aspects of Less Than Zero and American Psycho. It's 1981, Missing Persons is playing on the stereo, and future writer Bret is doing bumps with his prep-school friends by the poolside, dressed sharply in Ralph Lauren, as a killer makes his way closer and closer to their wealthy enclave. Ellis' teenage emotional truths collide with violent fictional set-pieces for an epic tale of Southern Californian sins.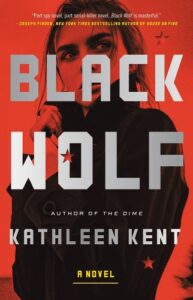 Kathleen Kent, Black Wolf
(Mulholland)
Setting: Minsk, 1990
In 1990, as the Soviet Union crumbles and the threat of nuclear arms heading to new hands spreads, the CIA calls in a woman with an extraordinary ability: a so-called "super-recognizer." But once she's on the ground in Minsk, and women begin disappearing, the mission takes on a new shape. Kent has produced a 'save-the-world' thriller with moments of intimacy and sharp observation. –DM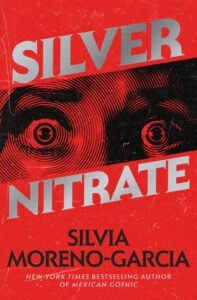 Silvia Moreno-Garcia, Silver Nitrate
(Random House)
Setting: Mexico City, 1990s
Both of Silvia Moreno-Garcia's parents worked in radio, so perhaps that's part of the inspiration behind this bonkers ode to sound engineering and the (literal magical) power of the human voice. Silver Nitrate features a sound editor and a has-been actor as they befriend an elderly icon from the Golden Age of Mexican cinema, only to find themselves drawn into a vast conspiracy to harness the magic of the silver screen and bring an occult-obsessed Nazi back from the dead. This book has everything, and I could not recommend it enough!
---