21 Books You Should Read This July
We Asked Lit Hub Contributors About What They're Looking Forward To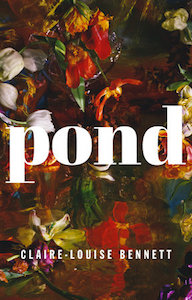 Pond, Claire-Louise Bennet (Riverhead Books)
Claire-Louise Bennett's debut novel captures our attention in whispers more than it does with bells or whistles. It's not a "loud" novel. It doesn't explain or announce itself. What action there is, is retold from the distance that memory provides—a distance bridged by way of second-guesses and digressions. Pond is the expression of a delightfully melancholic voice, as serious as it is funny, strange yet so very familiar. Readers will rush to find suitable comparisons—mine was Samuel Beckett—but Bennett successfully squirms away at every turn, and achieves something singularly her own. It's a funny, smart book, that will relocate you for a time in the rural headspace of Bennett's unnamed narrator, where you too will find yourself diving into the grimy ground of the everyday.
–Brad Johnson (Co-Manager Diesel Bookstore)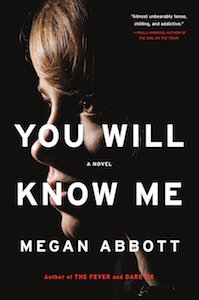 You Will Know Me, Megan Abbot (Little, Brown & Co)
The Olympics start the first Friday in August, which means gymnastics will soon play an inexplicably prominent role in my life. I can't say that I've ever watched a set of parents watching their daughter watch herself on the balance beam and thought, "somebody should set a murder mystery in that world," but now that Megan Abbott has, with You Will Know Me, it strikes me as the best decision any writer has made in quite some time. Abbott is the author of The Fever and Dare Me, two favorites of literary-mystery lovers. Nobody captures the tortured relations between teens and adults quite like her. The high-tension world of competitive tumbling ought to be a perfect muse. And in any case this is the book that will help us all steel ourselves for that terrible, shimmering moment when the Károlyis first step onto the mat.
–Dwyer Murphy (Lit Hub contributor)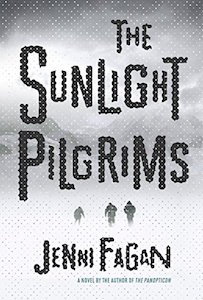 The Sunlight Pilgrims, Jenni Fagan (Hogarth)

I can't wait for Jenni Fagan's The Sunlight Pilgrims. The Scottish author's debut novel, The Panopticon, gave us a world in which the most destitute among us were forced into imprisonment. With this new work, Fagan once again offers a critique of our planet, this time from a more geological perspective. Different regions of the world are experiencing the worst winter on record. Our most vital social systems—economic exchange, healthcare—are barely in operation, and people are dying in the streets from the cold. It's against this setting that Dylan, a refugee from London, must determine the best way to survive. If this book is as good as her first, we're in for a thrilling and elegant work of post-apocalyptic fiction.
–Amy Brady (Lit Hub contributor)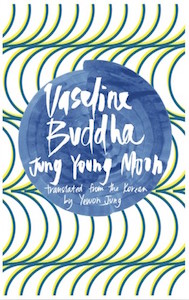 Vaseline Buddha, Jung Young Moon (Deep Vellum, trans. Jung Yewon)
Jung Young Moon's Vaseline Buddha is a book about the act of writing. It opens with the narrator "unable to sleep, thinking vaguely that [he] would write a story." In that first scene, he startles a would-be thief who is climbing up the gas pipes toward his bedroom window. The narrator wonders if it is his fault that the thief fell, wonders if there are some things in the world for which there is no fault. This opening "trivial" happening sets off a series of discursions, which some might disparage as literary navel-gazing or recollective free association, but which I found utterly fascinating and driven by an engaging voice. The book plays directly to the central questions of the act of writing: Should writing be driven by order or chaos? Should it structure the universe or reflect its seeming randomness? Is the imposition of form a virtue of a vice? On that front, it feels akin to writers like Gombrowicz and Beckett. Or maybe I'm just free associating? (Which I think the narrator of Vaseline Buddha would appreciate…)
–Tyler Malone (Lit Hub Contributing Editor,
The Scofield founder & Editor-in-Chief)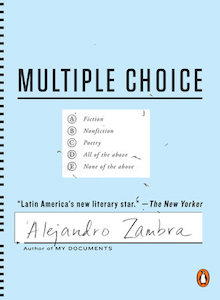 Multiple Choice, Alejandro Zambra (Penguin Books, trans. Megan McDowell)
I've never seen a writer attempt to structure a novel as a multiple choice test. Maybe it's been done, or maybe Chilean author Alejandro Zambra is the first. Either way, it seems the perfect next step for an author who has always specialized in short, lyric works and who has increasingly embraced a hybrid genre of fiction that sort of acts like a novel but kind of looks like a short story collection. So, yes, he should further muddy the waters by turning this latest book into a standardized test that is made up of multiple choice questions that are in fact tiny, deconstructed narratives.
–Scott Esposito (Lit Hub contributor)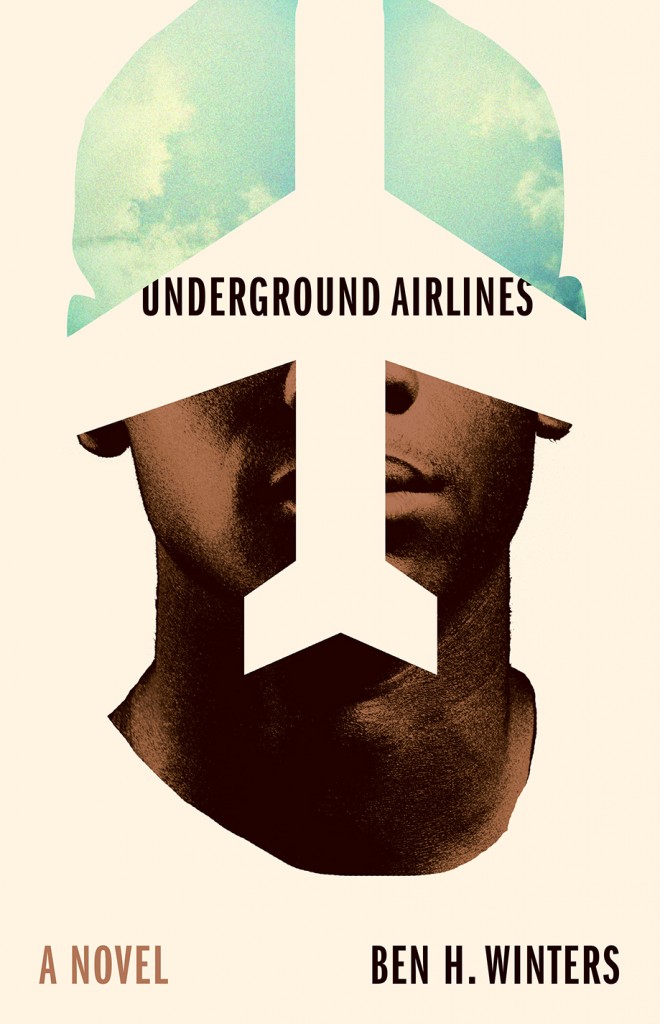 Underground Airlines, Ben H. Winters (Mulholland)
No spoilers, no bullshit, no doubt it will blow your mind.
–Lisa Levy (Lit Hub contributing editor)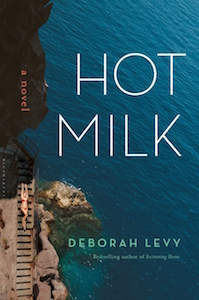 Hot Milk, Deborah Levy (Bloomsbury)

I'm not sure if I fully understand Deborah Levy's Hot Milk yet, but I'm sure I'll keep trying to—and I'm sure it will keep haunting me as I puzzle out narrator Sofia, her mother Rose, her sometime lovers, and her very young, breastfeeding stepmother. Sofia and Rose are in southern Spain seeking a cure for Rose's mysterious illness with a doctor who is part genius, part charlatan, and part shaman. As Sofia batters her way towards mature identity, the reader batters her way towards meaning. It's unforgettable and complex and oh, there are jellyfish, too.
–Bethanne Patrick (Lit Hub Contributing Editor)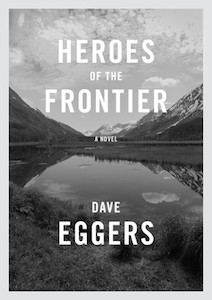 Heroes of the Frontier, Dave Eggers (Knopf)

For quite a while I'd been wondering what Dave Eggers would do next—would it be a magazine, a small press, an app offering a new kind of digital reading experience with bells and whistles? I am excited that it's a new novel and that, continuing with his eclectic array of themes, he's setting Heroes of the Frontier in Alaska, where the female protagonist flees with her kids without telling her ex-husband. An Eggers family road trip in the bleak wilderness? Yes please.
–Marta Bausells (Lit Hub contributor)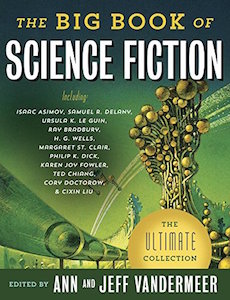 The Big Book of Science Fiction, ed. Ann VanderMeer and Jeff VanderMeer (Vintage)
When it comes to massive and comprehensive anthologies focused on a specific strain of fiction, the editorial team of Ann and Jeff VanderMeer has set the bar remarkably high. Their new anthology, The Big Book of Science Fiction covers a wide range of styles and authors, including a number of works in translation (among them, stories from Cixin Liu, Silvina Ocampo, and Leena Krohn).
–Tobias Carroll (Lit Hub contributor)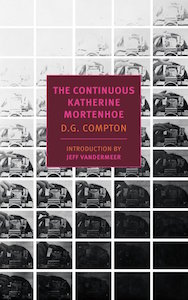 The Continuous Katherine Mortenhoe, D.G. Compton (NYRB)
In this dystopian moment, why run from the horror? Let us rather sink into it, learn its capacities, its weaknesses. Let us prepare through literature. Enter The Continuous Katherine Mortenhoe by D.G. Compton. It is the near future, one in which death has essentially been abolished. The few exceptions are filmed for Human Destiny, a television program-cum-death documentary commanding an enormous, ravenous audience. When Katherine learns she has weeks to live, she proves unwilling to embrace her macabre celebrity. But Roddie, a new kind of program host, a man with surgical implants whose eyes transmit his vision to the screen, knows the show must go on. An eerie, prophetic look at shrinking privacy, intrusive technology, and the ethics of ambition.
–Dustin Illingworth (Lit Hub contributor)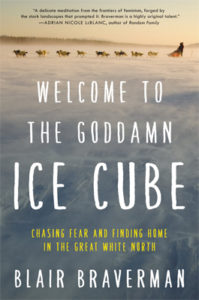 Welcome to the Goddamn Ice Cube: Chasing Fear and Finding Home in the Great White North, Blair Braverman (Ecco)
Growing up, I loved to read stories (whether fiction or nonfiction) set in frozen landscapes. Jack London's Call of the Wild and Farley Mowat's Never Cry Wolf are just two books that come to mind. That's why I'm particularly excited to read Blair Braverman's debut memoir. The author spent time in Norway, where she learned how to be a musher, and Alaska, where she gave tours on a glacier. Adrian Nicole Leblanc says it's "a delicate meditation from the frontiers of feminism, forged by the stark landscapes that prompted it."
–Michele Filgate (Lit Hub Contributing Editor)

Object Lessons: Bread, Hair, Password, Questionnaire (Bloomsbury)
I love micro-histories and the surprising insight that comes from in-depth meditations on the seemingly mundane.That is why it's no shock that last year I fell in love with the Object Lessons series of books put out by Bloomsbury and The Atlantic Monthly. They're small, usually less than 30,000 words, and beautifully designed. Next month there will be four new additions—Bread by Scott Shershow, Hair by Scott Lowe, Password by Martin Paul Eve, and Questionnaire by Evan Kindley. (Full disclosure: I liked these books so much that I pitched one, High Heel, which will be published in 2017).
–Summer Brennan (Lit Hub contributor,
author of The Oyster War)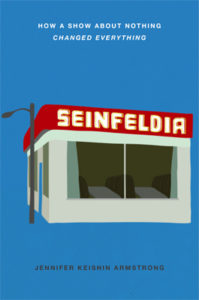 Seinfeldia, Jennifer Keishin Armstrong (Simon & Schuster)

I think about Seinfeld a few times an hour. There's always something happening that has me flashing back to the show that I've watched all the way through at least three times, but I didn't realize how little I knew about the history of the show until I read Jennifer Keishin Armstrong's wonderful deep dive into the "show about nothing." Really a must for any fan of the show, or just a really weird and wonderful moment in television history.
–Jason Diamond (Lit Hub contributor)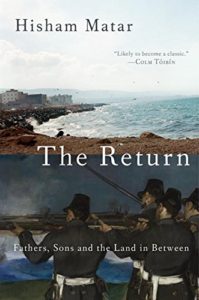 The Return, Hisham Matar (Random House)

Hisham Matar's first novel, In the Country of Men, was narrated by a nine-year-old who watches Gaddafi's dictatorship divide his country and his family and wonders, "Can you become a man without becoming your father?" That novel was a National Book Critics Circle and Man Booker finalist. Matar's memoir tells of life under the dictatorship, of exile, and the ongoing grief of losing his father, a major opposition leader. (His father was kidnapped from their apartment in Cairo in 1990, and imprisoned in Libya, never to be seen again.) After the revolution, he returns to find out his father's fate. Grief is "a divider," he writes. "It moved each one of us into a territory of private shadows, where the torment was incommunicable, so horribly outside of language."
–Jane Ciabattari (Lit Hub contributor)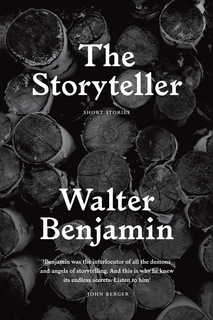 The Storyteller: Tales Out of Loneliness, Walter Benjamin, illustrated by Paul Klee (Verso)

In college I carried around an acid-yellow copy of Illuminations and waxed haughty-as-a-motherfucker about the angel of history and the aura of authenticity and the arcade and the flaneur. But time rushes on (with its face to the past) and life presents ever fewer opportunities to take a Hegelian-Marxist-Kabbalistic-Romantic deep-dive. Until you find out Benjamin wrote riddles that are weirder and even more tender and arch than you'd expect (and make you feel like a genius to solve). And then you find out he wrote fiction too.
–Emily Firetog (Lit Hub Managing Editor)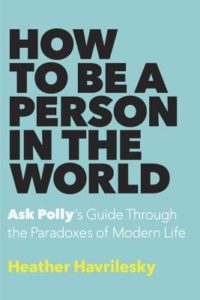 How to Be a Person in the World, Heather Havrilesky (Doubleday)
As a Virgo, and thus, a detail-oriented rule follower, I am particularly amenable to being told what to do. This is doubly true when I'm being told by Heather Havrilesky, the woman behind The Cut's (previously The Awl's) Ask Polly advice column and several of my least disastrous personal decisions. If you're in need of someone to tell you, lovingly, how to get your shit together, in prose expertly seasoned with "fucks," I am certain this book will do the trick. (Havrilesky also writes an excellent column for Bookforum. She's not paying me, I promise).
–Jess Bergman (Lit Hub Assistant Editor)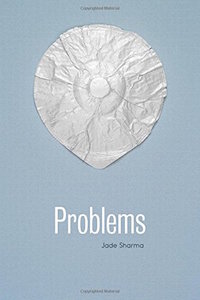 Problems, Jade Sharma (Coffee House Press/Emily Books)
Since it was announced, I've been very excited for Coffee House's new imprint, Emily Books; their first title is Jade Sharma's debut novel, Problems. Although, as the title suggests, the book deals with a host of serious issues (including, but not limited to, the narrator Maya's "heroin hobby," deeply troubled marriage, chronically ill mother, eating disorder, and much older, ex-professor lover), the voice is incredibly funny, offhandedly insightful, and captivating.
—Blair Beusman (Lit Hub Associate Editor)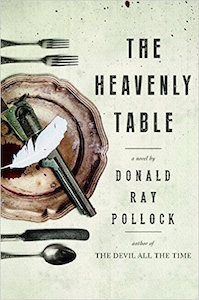 The Heavenly Table, Donald Ray Pollock (Doubleday)
The Heavenly Table—a darkly comic new novel from "Hillbilly Gothic" maestro Donald Ray Pollock about a trio of dirt-poor Ohio brothers who, in the throes of their newfound zeal for violence and mayhem, cross paths with a down-on-his-luck farmer named Ellsworth. Set against the backdrop of America's entry into WWI, with the echoes of the Civil War still reverberating through the country, it looks like a hell of a ride.
–Dan Sheehan (Lit Hub Assistant Editor)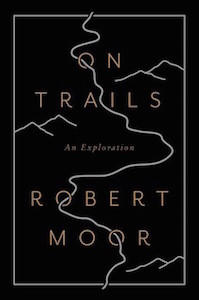 On Trails, Robert Moor (Simon & Schuster)
After walking the length of the Appalachian Trail, from Georgia to Maine, Robert Moor returned to New York City and began to see trails everywhere: ants marching across his windowsill, dirt-track shortcuts across the corners of parks, the feint grooves in old stone steps… Fascinated by the way we create trails (and how they create us) Moor's On Trails is a thoroughly researched blend of science and philosophy that offers a fresh perspective on the lived world.
–Jonny Diamond (Lit Hub Editor)
---