20 Great Paperback Books Out This November
Readers, Prepare Your Totes
*
NOVEMBER 2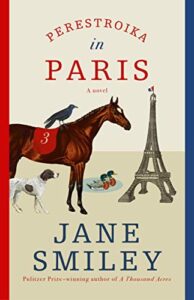 Jane Smiley, Perestroika in Paris
Pulitzer Prize-winner Jane Smiley's latest takes readers to into the mind of Perestroika, a racehorse who makes her way out of her stall and journeys to Paris. There she meets Frida, a German shorthaired pointer who knows how to inconspicuously survive in the city, along with a couple of ducks and a raven. When Perestroika crosses paths with a young boy named Etienne the two become fast friends, and Etienne offers her a safe and comfortable hiding spot at his grandmother's lush estate—but there's only so long a runaway horse can go unnoticed.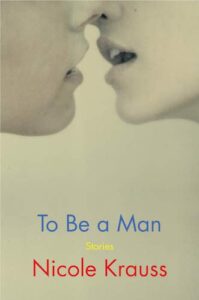 Nicole Krauss, To Be a Man
Nicole Krauss's debut short story collection includes highlights from the masterful fiction writer's career as well as new work, connected by a nuanced exploration of gender. The stories span the globe, following men and women at different stages of life in the US, Japan, South America, Israel, and beyond as they navigate power struggles, oppressive social roles, desire, aging, and self-discovery.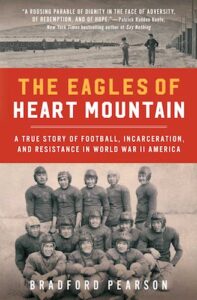 Bradford Pearson, The Eagles of Heart Mountain: A True Story of Football, Incarceration, and Resistance in World War II America
Bradford Pearson's debut recounts the never-before-told story of unlikely triumph during a shameful period of American history. In 1942, when the U.S. government forced Japanese Americans into incarceration camps throughout the West, almost 14,000 ended up at a barb-wired base in Wyoming. Amidst the racism, cruelty, and dehumanization, the camp found one source of hope and pride: the runaway success of their high school football team. But in their second season, when the draft reached the camps, these beloved football players had to make a crucial decision—either join the army, or resist and risk imprisonment.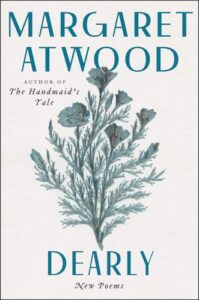 Margaret Atwood, Dearly
Margaret Atwood returns to poetry for the first time in over a decade in a collection that will remind readers of her wide-ranging talent. Taking on love, grief, nostalgia, nature, and art, explored with her trademark wit and wisdom, these poems are as moving as they are entertaining.
*
NOVEMBER 9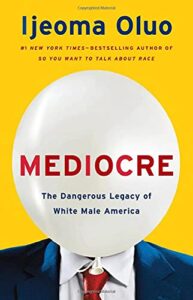 Ijeoma Oluo, Mediocre: The Dangerous Legacy of White Male America
Bestselling writer and cultural critic Ijeoma Oluo presents a history and analysis of white male identity in the US. Looking at the mythology of the founding fathers and Western cowboys through current leaders in politics and media, Oluo reveals the ways in which white men in power—both on the right and the left—work to maintain the status quo at the expense of women and people of color, and posits a new and more liberating kind of white masculinity.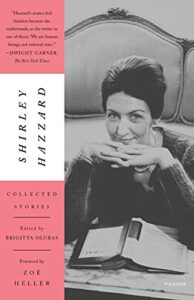 Shirley Hazzard, Collected Stories
These 28 stories make up the most comprehensive collection of National Book Award winner Shirley Hazzard's short fiction, including previously uncollected and unpublished work. In whole, Hazzard's breadth of talent is on display, in poignant, witty, and evocative stories about the necessary work of balancing the beautiful and the mundane.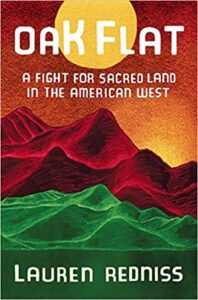 Lauren Redniss, Oak Flat: A Fight for Sacred Land in the American West
MacArthur "Genius" and National Book Award finalist Lauren Redniss chronicles one Apache family's struggle spanning three generations to protect the sacred land Oak Flat, an ancient burial ground and site of a crucial religious coming-of-age ceremony, against a copper mine that would destroy it completely. With beautiful artwork and empathetic reporting, Redniss puts this ongoing fight in historical context and makes clear the very real, life-changing stakes.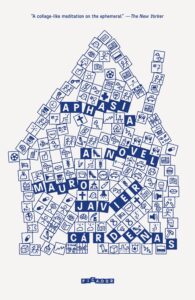 Mauro Javier Cárdenas, Aphasia
Ecuadorian writer Mauro Javier Cárdenas follows his critically acclaimed debut, The Revolutionaries Try Again, with a complex family drama about identity and ambition. Protagonist Antonio Jiménez immigrated from Colombia to the US for college, but his life doesn't match up to the future he'd envisioned. He's divorced but trying desperately to maintain a presence in his daughters' lives; he's a database analyst but spends his days ruminating on the lives he could have led. Creeping beneath his endless distractions is worry over his sister, who had a schizophrenic break and has since gone missing. It's a short but evocative book, dense with imagery and insights into the human experience.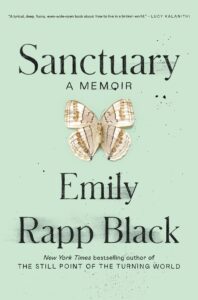 Emily Rapp Black, Sanctuary

When Emily Rapp Black gave birth to a healthy baby girl years after the tragic death of her toddler son from Tay-Sachs disease, those around her saw it as moving on into a new life, and all of the congratulations seemed to imply her leaving her "old life" in the past—something she couldn't, and didn't want to, do. Sanctuary interrogates the idea of resilience—which so many praised her for—and how it functions in relation to loss and our expectations of recovery.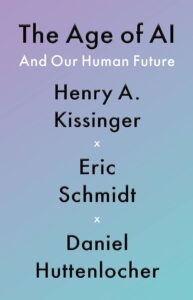 Henry Kissinger, Eric Schmidt, Daniel Huttenlocher; The Age of A.I. and Our Human Future
Former US Secretary of State Henry Kissinger joins up with former CEO of Google Eric Schmidt and inaugural dean of MIT's Schwarzman College of Computing Daniel Huttenlocher to make the case that artificial intelligence is bound to change humanity in profound existential ways. Outlining the current and forthcoming integration of AI in our daily lives, and linking these advancements to past technological achievements, the authors analyze the ways in which AI has already shifted our experience of the world, and the opportunities and dangers of its progression.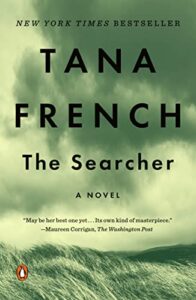 Tana French, The Searcher
Prolific award-winning mystery writer Tana French is back with a standalone novel following recently divorced, former Chicago police officer Cal Hooper as he settles into retirement in a rural Irish village. He isn't looking for excitement, but it finds him anyway: When a local boy goes missing, his brother convinces the ex-detective to help, and Cal soon discovers the town is not as idyllic as it seems.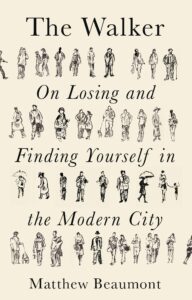 Matthew Beaumont, The Walker: On Finding and Losing Yourself in the Modern City
Looking at nine iconic authors who were professed walkers—Poe, Dickens, Woolf, and Bradbury among them—English professor Matthew Beaumont explores the function of walking in our attempts to understand the cities we inhabit, and to understand ourselves within those cities.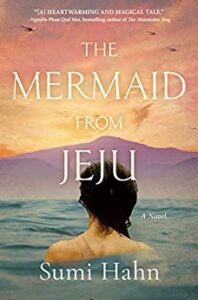 Sumi Hahn, The Mermaid From Jeju
In post-World War II Korea, young Goh Junja comes from a long line of haenyeo, or female deep-sea divers who gather seafood for trade. She's thrilled to finally be old enough to go on a trading journey by herself, but she returns to see her mother die on a dive she was supposed to take. After her siblings are sent to live with their estranged father, Junja is left to nurse her grief with her grandmother, all the while navigating the dangers of life in a country still reeling from the war.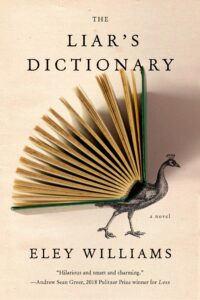 Eley Williams, The Liar's Dictionary
British writer and bonafide word nerd Eley Williams' debut novel connects two unlikely heroes across centuries. In 19th-century London, hapless lexicographer Peter Winceworth breaks the monotony of his days by sneaking fake words into Swansby's Encyclopaedic Dictionary; in the current day, young Swansby's intern Mallory, disillusioned and coming to terms with her sexuality and identity, finds surprising purpose in weeding out these fictitious entries. All the while, she's fielding daily threats coming from an anonymous caller set on destroying the Swansby's building.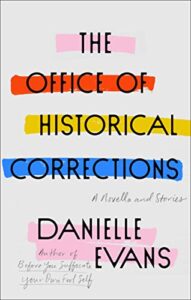 Danielle Evans, The Office of Historical Corrections
Award-winning writer Danielle Evans' sophomore short story collection explores pride and accountability, following characters as they fumble their way through messy relationships with themselves and others. There's the male artist apologizing to a laundry list of women in his life, the white college student defending her Confederate Flag bikini, and in the title novella, the Black scholar in DC who loses herself in a mission to solve a historical mystery.
*
NOVEMBER 16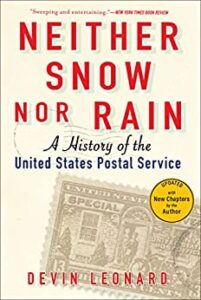 Devin Leonard, Neither Snow Nor Rain: A History of the United States Postal Service
The United States Postal Service became the object of unusual attention and vocal support in the midst of the pandemic and the lead-up to the 2020 election. In Neither Snow Nor Rain, journalist Devin Leonard presents the compelling history of the centuries-old institution, from its revolutionary beginnings as a way to connect far-flung Americans and through its countless transformations while keeping up with growing populations, the labor movement, politicization, competitors, and advancing technology.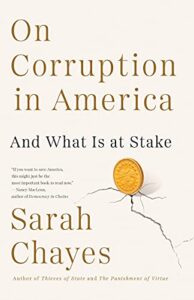 Sarah Chayes, On Corruption in America and What Is at Stake
Award-winning journalist and expert on global political corruption takes on the US government in her latest investigation. Looking back over a century—from the Great Depression to the Reagan Revolution to Trump—Chayes traces the links among elected officials, private-sector leaders, and criminals to show how our country's institutions are bending the law, and sacrificing the welfare and needs of the public.
*
NOVEMBER 23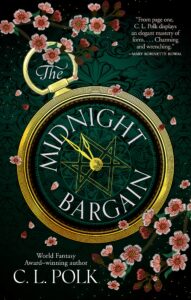 C.L. Polk, The Midnight Bargain
World Fantasy Award-winning author C.L. Polk's latest is a sweeping romantic fantasy set in an alternate Regency England where women are stripped of their magical powers upon marriage. Beatrice Clayborn, who knows she has the potential to become a better magician than any of her male peers, has to decide between this ambition and her duty to her parents who are deep in debt. When she finds a grimoire right before the Bargaining Season—a convention of eligible men and women and their families negotiating unions—she knows it's her key to officially becoming a Magus. Unfortunately, a pair of wealthy siblings wants it, too—and the brother, who's made no secret of his attraction to Beatrice, suddenly complicates everything she thinks she wants.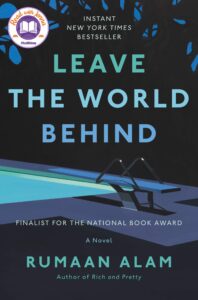 Rumaan Alam, Leave the World Behind
Bestselling author Rumaan Alam's latest was all over last year's best-of lists, and for good reason. The unsettling, quiet thriller takes place over the course of just a few days, when a NYC family vacationing in a rural Long Island home are jarred out of their relaxation when the homeowners show up with news of a vague disaster, asking to stay. The internet is down, there's no cell service, and as it becomes clear this is much worse than a simple power outage, the two families face terrifying questions of sacrifice and survival.
*
NOVEMBER 30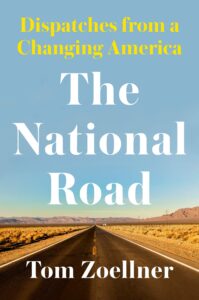 Tom Zoellner, The National Road: Dispatches From a Changing America
Professor and Los Angeles Review of Books politics editor Tom Zoellner's latest essay collection chases down the answer to an impossible question: What does it mean to be an American? Zoellner travels across the country—in offices, malls, places of worship, national parks, and more—looking for evidence of unity during a time of generation-defining transformation, when political, religious, cultural, and economic clashes are compounding.
---