20 Debut Works of Fiction by Women Over 40
Jenny Bhatt: Against the Mindless and Exclusive Celebration of Youth
When I began querying for my first short story collection, as a woman of color in her mid-40s, what I discovered was not encouraging. Several agents and publishers loved my writing, and even asked to see the novel I was working on, but ultimately felt they could not take on a short story collection from a "debut writer." What they could not bring themselves to say, I eventually realized, was "debut older woman writer," because I knew of (and was sometimes even reviewing) many debut short story collections by younger women writers, including writers of color— in fact, they seemed to be coming out all the time.
Curious to know whether this was my paranoia or indeed the way of things, I occasionally began tweeting about ageism in publishing and publishing media, and how I wanted to see literary lists featuring older writers—specifically women writers above 40. The response was overwhelming. Hundreds of women over 40, and 50 and 60 and 70, responded in agreement, and many added their own stories about their experiences as writers and readers in a youth-obsessed literary culture.
Each year, there are the usual lists of debut writers under 30 or 40. We are urged to watch these writers carefully. While these lists have gotten more diverse with respect to gender, race, and ethnicity, there has not been much improvement with respect to age, and over time this can be disheartening to many older writers working on their debut books. The invisibility of middle-aged women that Dorthe Nors has written about continues to be as real in our socio-cultural artifacts as in our societies. But there are also many successful examples to serve as role models and provide ongoing inspiration for older writers—or aspiring writers of any age.
Below is a list of women writers who debuted works of fiction at or after the age of 40 and went on to achieve even more success. While not exhaustive, it shows clearly that women writers are not past their prime after a certain age. In fact, many are not even "late-bloomers"—they have simply deferred publishing due to family or career commitments. But the most striking aspect that unites all of these works is how each incorporates the collected, distilled wisdom, a lifetime of reading, and the sheer radicalism that could not have been possible for a younger writer.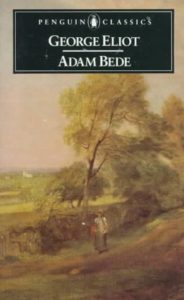 George Eliot, Adam Bede (1859)
One of the most celebrated Victorian novelists, both in her time and since, Eliot did not publish her first novel until she turned 40. By then, she was already a respected scholar as Mary Ann Evans. Set in a rural community, Adam Bede is the story of four characters—a love rectangle, really. Adam Bede is an honest local carpenter caught up in his love for a woman from a different class. She loves another man and troubles abound. Charles Dickens praised the book highly for its psychological realism and polished craft. And, although there has been fair criticism about Eliot's moralizing (which she toned down somewhat in future works), authorial intrusion, and even the rather pat ending, the novel showcased Eliot's wisdom, art, and close observation of pastoral life in eighteenth-century England. She would go on to write six more novels, including Middlemarch, which some consider the greatest novel ever written in English.
Katherine Anne Porter, Flowering Judas and Other Stories (1930)
Porter was 40 when this collection of short stories, her first book of fiction, was published; she had already been writing for magazines and newspapers for years. These are eight (or ten, depending on the edition) of her earliest stories, showing all the hallmarks of the classic Porter short story. They were well-received at the time and several continue to be widely-anthologized even now. All of the stories in this first volume are set in the American South and Mexico during its revolutionary days. Porter's language alternates between spare and colorful but is always well-crafted and precise. Many of her characters are poor and trying to better themselves as best as they can manage. Her women are strong and desirous of independence, even as they deal with their awakening sexuality, or unrequited love, or disappointing relationships. She is now considered one of the early masters of the American short story.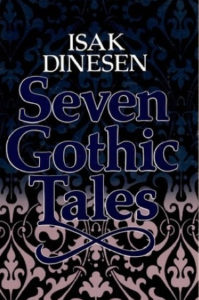 Isak Dinesen, Seven Gothic Tales (1934)
Though best known for her account of living in Kenya, Out of Africa, Dinesen's first book was this short story collection, published when she was 49. She had difficulty publishing it in Denmark and England, but eventually found the book a home in the US. It was successful, and eventually she translated it into Danish herself for publication in her home country of Denmark. It is not an exact translation but a close interpretation, with differences she decided made sense for a different readership. Set mostly in the nineteenth-century, these stories were written quickly and under pressure after she had returned from Africa, heartbroken and financially-broken. Most have been written in the old form of yarns or tales, where there are stories within stories in the Arabian-nights Scheherazade style. But her exotic characters are all rooted in the many diverse people she met and knew in Africa, and her baroque, elegiac prose heightens the horrors of rape, abuse, emotional violence, and provincialism she explores.
Tillie Olsen, Tell Me a Riddle (1961)
Though Olsen had been doing reportage since her 20s, this linked four-story collection wasn't published until she was 49. Three of the stories were from the point of view of mothers. The title story is really a novella. All four had already published in literary magazines and also anthologized in the Best American Short Stories series during the year of their original publication. Olsen's language is spare but the characters' voices are memorably well-crafted. Beyond family life, the stories also deal with themes like racism, age, motherhood, coming-of-age, and death. The best of the stories, "I Stand Here Ironing," continues to be widely-anthologized and taught.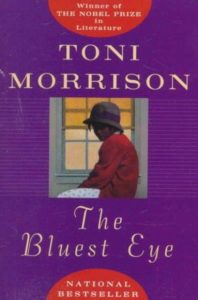 Toni Morrison, The Bluest Eye (1970)
Morrison's first novel came out just as she was turning 40. Since then, she has written many books and won most of the big literary awards, including the Nobel Prize for Literature. Set in working-class Ohio where she herself grew up, this is the story of a twelve-year-old black girl, Pecola, who has internalized racial self-contempt from an early age and considers herself ugly because she is black. She wants blue eyes, thinking they will make her as beautiful as white people. The people around her, especially the adults, have challenges of their own. And it is to Morrison's credit that she does not give us monsters or caricatures, but shows us their flaws and frailties with kindness and honesty. The aurality of Morrison's language brings every scene to life with a folksy musicality. The book continues to be a great example of how to tell a story from a child's perspective while tackling weighty issues like racism, incest, homosexuality, and child molestation.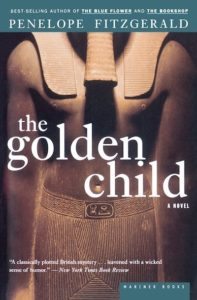 Penelope Fitzgerald, The Golden Child (1977)
Written as a way to amuse her terminally ill husband, this novel was Fitzgerald's first work of fiction at age 60, though she had already published a couple of biographies. Set around a famous London museum and following all the traditions of an English murder mystery, the story is filled with eccentric characters and historical and political references. Fitzgerald pokes fun at art critics, academics, politicians, law enforcement, classism, and more. Her satirical narrative voice and close observation of the smallest details show that she was no novice to writing fiction but had honed her craft well over decades. She went on to win the Booker for a later novel, Offshore.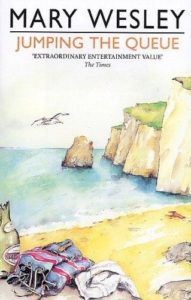 Mary Wesley, Jumping the Queue (1983)
Wesley was 71 and had written three children's books before this novel was published. She had turned to writing after the death of her husband had left her a poor widow, and after the success of this book, she wrote almost a novel a year well into her eighth decade. But it took Wesley five years to find a publisher for Jumping the Queue because of its uncomfortable themes. Set in Cornwall, England, the story is about a widow (like herself, though a decade younger) contemplating suicide out of guilt and self-reproach. At each opportunity, she is thwarted and unable to carry out her plan. This is a quiet novel, but it has its moments of shock with lies, incest, adultery, and murder. Throughout, Wesley paints a moving, dark portrait of the widow's grief, despair, anger, disillusionment, and sense of betrayal. Yet, there is no self-pity or indulgence here, and her voice is uniquely hers: quirky, confident, and blackly humorous.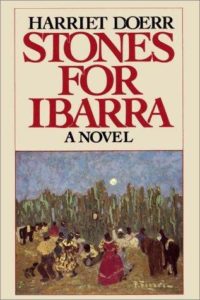 Harriet Doerr, Stones for Ibarra (1984)
Published when Doerr was 74, this first novel won the National Book Award for First Work of Fiction. After her husband died, she had gone back to university to finish her education, and like many others on this list, she had published short stories before this book. As it had been for Porter, Doerr's time in Mexico provided much material for her fiction. Doerr depicts the culture clashes between a transplanted middle-aged American couple and the local Mexican community in a remote mining town, Ibarra, with a keen eye for detail. With her husband in the last years of his life, the wife is trying to deal with her prolonging grief and the many stories and histories around her. Doerr describes the landscapes so beautifully that her prose transports us easily to that time and those lives. Ibarra is both a mystical and a real place—much like the cities and towns in a Márquez story.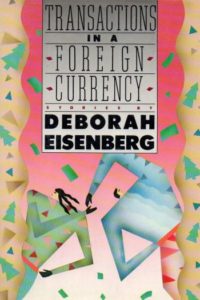 Deborah Eisenberg, Transactions in a Foreign Currency (1986)
Eisenberg is famous for taking a year or more to write a single short story, so it shouldn't be too much of a surprise that her first collection came out when she was 41. The seven stories here are all first-person narratives of young women trying to survive in the 1980s. Whether describing seemingly mundane routines of life or struggling against unspoken societal rules, Eisenberg gives us their desires and desperations in clear, elegant prose. What happens to these women—whether it is love or sorrow or pain or discovery—is not quite as important as how it happens. Even in this first collection, Eisenberg shows her mastery of the form with pacing and economy.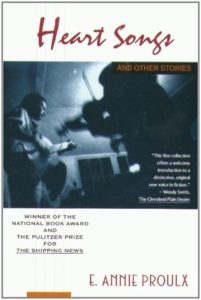 Annie Proulx, Heart Song and Other Stories (1988)
Proulx started as a journalist like several others here. She also wrote short stories, including science fiction stories, for magazines. This first collection is all about rural and small-town American life—a subject she continued to tackle in her Pulitzer-winning novel, The Shipping News. Native Americans and working class folks fill the Northern New England countryside in these nine stories, and Proulx shows her predilection for odd, memorable names early on. Her lyrical descriptions of the beauty and the harshness of wild, barely-tamed landscapes are as singular here as in later works. Whether she is writing about relationships between people, or between people and nature, the passions are always both elemental and extraordinary.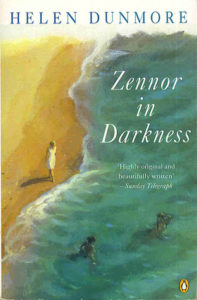 Helen Dunmore, Zennor in Darkness (1993)
Dunmore was a well-known British poet and children's author before she turned to fiction. This novel was published when she was 42 and won the McKitterick Prize (for debut novels by writers above 40) in the UK. Set in Zennor, Cornwall around World War I, this is the story of a young woman artist spending some time with her lover, a soldier back from the war for a few days. The writer D. H. Lawrence and his wife, Frieda, live in a nearby farmhouse. Written in the present tense, the point of view shifts quite frequently, so that there are some moments of confusion. Nevertheless, through Lawrence's many personal writings, Dunmore gives us a close enough view of their personal lives and how the events of that time changed the lives of all involved—both the real and the fictional characters. The best parts of the book involve the raw appeal of the Cornish coast that Dunmore, with her poetic sensibilities, recreates on the page with lingering images and sounds.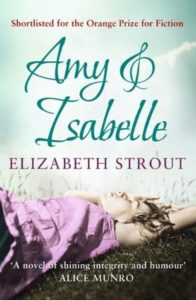 Elizabeth Strout, Amy and Isabelle (1998)
Though Strout studied law, early on she began writing and submitting her stories and novels on the side, without much success. She got her degree, but had only been practicing law for a few months when she gave it up to write full-time. This novel took her six or seven years to finish and brought her considerable attention when it was published. She was 42. The novel is set in a small-town community (a fictional setting Strout revisits in other books), where the secrets between a mother and daughter cause tension and conflict. Soon, there are difficult revelations and confrontations which also involve other members of the community. Whether she is writing about the intimate moments between different characters or describing how gossip and scandal spread in such places, Strout shows the many ways people can harm or help each other with eloquence and insight. Even the minor characters are drawn so well that their longings and complexities are palpably felt throughout.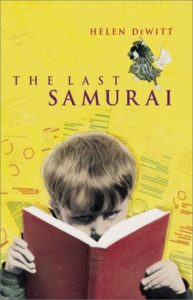 Helen Dewitt, The Last Samurai (2000)
Amazingly, this highly-praised novel was DeWitt's 50th manuscript, written after attempting many other novels. She had worked menial service jobs to support herself while trying to complete it. Whether we look at the story's plot, characters, style, or themes, the book is truly a masterful feat. A mother brings up her young son in a unique and somewhat isolated manner, educating him in the classics, higher-level math, and multiple languages so that he becomes a child prodigy. When he decides he must find his father, whose identity she withholds, things begin to take sudden, surprising turns. The novel's title comes from the Kurosawa movie, The Last Samurai, which the mother has introduced to the son so he can have some male figures in his life. The movie features in a few other ways throughout. Dewitt uses some interesting structural and stylistic innovations here with both language and imagery to create rich symbolism and layered allusions that require careful attention while reading.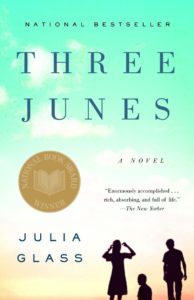 Julia Glass, Three Junes (2002)
This debut novel, published when Glass was 46, won the National Book Award. In it, we follow the McLeods and their friends through three narratives, each from a different perspective and set in a different time period. Glass has said of the three sections that they form a kind of triptych: elements that are smaller in one section are enlarged in another. Frequent flashbacks take us back and forth in time, revealing braided subplots about marital fidelity, the AIDS epidemic, homosexuality, familial expectations, and sibling relationships. The settings—Greece, Scotland, and New York City—are all so well-integrated into the story that they embody the various moods and life phases of the characters perfectly.
Thrity Umrigar, Bombay Time (2001)
Umrigar moved to the US from India to study journalism. After reporting for journals and magazines for nearly two decades, she wrote her first novel during a one-year fellowship at Harvard; it was published just as she turned 40. Bombay Time is about a middle-class Parsi community in a Bombay (as Mumbai was known then) apartment complex. An interlinked short story collection rather than a traditional novel, it is reminiscent of Rohinton Mistry's Tales From Firozsha Baug, but Umrigar brings a more comical, satirical touch in comparison to Mistry's more ironic and melancholic one. While her journalistic eye for detail and nuance misses very little, her sense of nostalgia does trip her up several times. Her work stands out because of how it includes various socio-political issues of the time as important subplots. A big wedding as the central story allows a wide canvas against which to show all the characters and their backstories. Her language is most powerful when she's not veering into lyrical prose.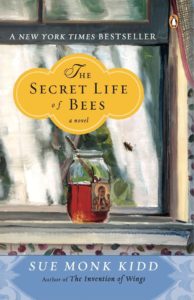 Sue Monk Kidd, The Secret Life of Bees (2002)
Kidd published her first work of fiction at 54, after having published three memoirs. Set during the 1964 Civil Rights Movement, The Secret Life of Bees is the story of a young white girl who runs away from home with her black maid. They find refuge with three black sisters who raise bees. As all these lives unfold and intertwine, the racial conflicts in a segregated town and family secrets add plenty of drama about coming-of-age and self-acceptance. Kidd's writing often gets aphoristic with all the wisdom of the older black women, but the young girl's wit and sardonic humor add some counter-balance. The movie adaptation was also popular, and the book continues to gain new fans all the time.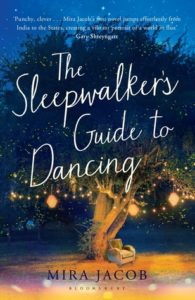 Mira Jacob, The Sleepwalker's Guide to Dancing (2014)
Jacob's first book took 10 years to write and was finally published when she was 41. It is the story of an Indian-American family and told through the second-generation daughter's point of view. When Amina's father is ill, she goes back home to Albuquerque, NM from Seattle, WA. There is the ever-present shadow of a dead brother and other family secrets to create tensions between all of them. The ongoing struggles with cultural differences and self-identity play out in real, believable ways. Jacob's strength is in the voices she creates that, while ironic or witty at times, also show heartbreak and grief without sentimentality or over-indulgence.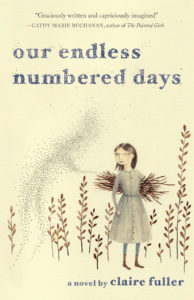 Claire Fuller, Our Endless Numbered Days (2015)
Fuller did not begin writing fiction until she was 40. This novel was published when she was 48, and it won the 2015 Desmond Elliott Prize. It tells the story of Peggy, who as a child lived in a forest with her survivalist father, and spent nine years in near-isolation. Now, a teenage Peggy is trying to assimilate back into the modern world while flashing back frequently to the earlier surreal one. Fuller's language is rich and lush with detail and the wildly imaginative child's perspective often steps in and out of fairytale-like fantasy. The forest world is both bewitching and brutal. Suspense and menace hold hands throughout as they take us to an ending that reverberates long after we are done reading. As a coming-of-age and survival novel, it gives us so much more mainly because an older writer has brought all her life history, decades of reading, and well-seasoned craft to it.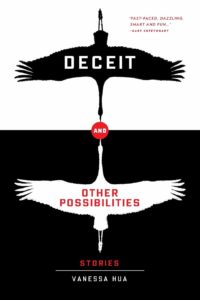 Vanessa Hua, Deceit and Other Possibilities (2016)
For nearly two decades, Hua was a journalist and reported from places around the world. This first book, published when Hua was in her early 40s, is a collection of ten short stories about people caught between cultures and countries. While the stories are about typical immigrant struggles of being torn between tradition and modernity, past and present, society and individuality, the characters here are unique and memorable as they seek to subvert the "model minority" images portrayed so often in news media. Like the other former journalists on this list, Hua's eye for detail is unerring in how it captures the essentialities of characters, places, and conversations. The deceptions are not just secrets and betrayals between characters but, often, they are also the lies the characters tell themselves in order to survive with the choices they have to make.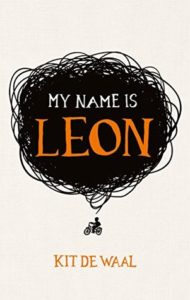 Kit de Waal, My Name is Leon (2016)
Kit de Waal worked in criminal and family law for 15 years before becoming a writer. This award-winning novel came out when she was 56. It tells a powerful story about a world that we do not often see reflected so fully and truthfully in fiction. Leon is a nine-year-old mixed-race boy who, during the 1980s UK race riots, gets put into the foster care system. The child narrator's captivating voice shows us all the highs and lows of his world with grit and humor, rage and passion. It is a breathtaking feat how de Waal captures the child's vulnerability, pain, and bravery through careful nuances while also giving us the wider socio-political drama through his eyes. The adult characters could have easily turned into caricatures but de Waal side-steps that landmine skillfully too. And, despite all the anger and sorrow that unfolds, this is a hopeful book because of how Leon finds affection and acceptance in unlikely places and people.
---