18 Books You Should Read This April
Literary Hub Contributors Preview the Month's New Titles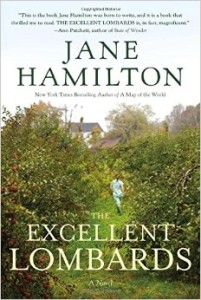 The Excellent Lombards, Jane Hamilton (Grand Central Publishing)
Jane Hamilton can do anything, really; she proved with Laura Rider's Masterpiece that she's as funny a writer as she is authoritative. If I saw the words 'coming-of-age' on most other people's novels I might run–but if The Excellent Lombards doesn't convince you that this timeworn plot still has vibrant life, nothing will. As the Lombard family fights to maintain their Wisconsin apple orchard, narrator Mary Frances Lombard struggles to integrate inheritance with identity. It's all fresh and all strong because it's all Hamilton.
–Bethanne Patrick (Lit Hub contributing editor)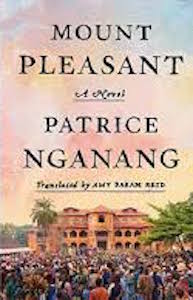 Mount Pleasant, Patrice Nganang (Farrar, Straus and Giroux)
Patrice Nganang's Mount Pleasant, (April 12, I think) and it's scintillating. A deep dive into Cameroon's early colonial history, when the local "traditional" power structures were trying to balance between France, Britain, and Germany, told through the eyes of a nine-year old slave-girl who dressed as a boy to escape her fate, and who tells the story, in the present, at the age of 90. And also, Nganang can write the heck out of a sentence, and is well translated here; the prose is terrifyingly sharp.
–Aaron Bady (Lit Hub contributor)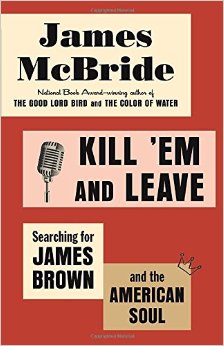 Kill 'em and Leave, James McBride (Spiegel & Grau)
If there's anyone who can bring meaning to why and how James Brown became the "Hardest Working Man in Show Business," it's James McBride.
–Yahdon Israel (Lit Hub contributor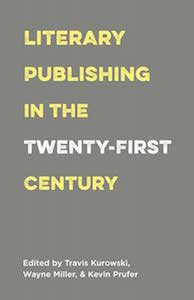 Literary Publishing in the Twenty-first Century, ed. Travis Kurowski, Wayne Miller, and Kevin Prufer (Milkweed Editions)
Literary Publishing in the Twenty-first Century is edited by three literary figures I trust–Travis Kurowski, Wayne Miller and Kevin Prufer. Another plus: They name Pushcart Press founder Bill Henderson's 1980 The Art of Literary Publishing as a model. Yet another plus: Essays by Jessa Crispin, Sven Birkerts, Erin Belieu, Richard Nash, Jane Friedman, and Emily Louise Smith (she writes of founding Lookout Press, publisher of Edith Pearlman's spectacular Binocular Vision), to name a few. Keeper.
–Jane Ciabbattari (Lit Hub columnist,
National Book Critics Circle VP)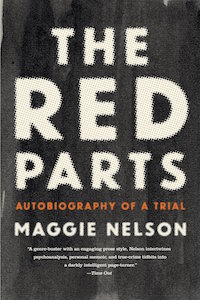 The Red Parts, Maggie Nelson (Graywolf Press)
Maggie Nelson's books rarely resemble one another; instead, they illuminate different facets of creativity and intellectual pursuit, with scenes from the author's life worked into the mix. The Red Parts focuses on the murder trial of the man charged with killing Nelson's aunt decades earlier; perhaps this could be best described as Nelson's true crime book, with all of the structural boldness that that implies.
–Tobias Carroll (Lit Hub contributor,
managing editor at Vol. 1 Brooklyn)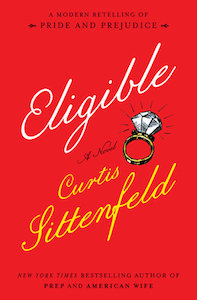 Eligible, Curtis Sittenfeld (Random House)
I think I've survived this long because my general rule of thumb is to start running and never look back when I see the words "modern retelling," but I feel pretty good about Curtis Sittenfeld having a try at Jane Austen's Pride and Prejudice for two reasons: 1. Sittenfeld is a great storyteller with a knack for taking apart certain sections of society and exposing the weird and funny underneath. Working with Austen's classic sort of puts her in this weird box to work out of, but it also provides a lot of opportunities that I'm excited to read. 2. Clueless was also a modern retelling of a Jane Austen novel, and you know how that turned out? Awesome. It turned out totally awesome.
–Jason Diamond (Lit Hub contributor,
founder and editor at Vol. 1 Brooklyn)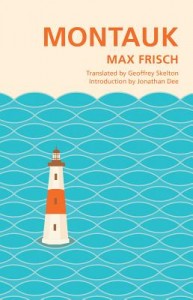 Montauk, Max Frisch (Tin House)
An old, beat-up copy of Montauk was shoved into my hand a number of years ago by my friend and colleague at The Scofield, Scott Cheshire. He knew I was a purveyor of the fragmentary novel; he thought I would love it; of course I did. Montauk is the story of an older writer's affair with a younger woman and, in the examination of that affair through a series of accumulating fragments, the story of all the affairs of a life in twilight—not just the "affairs" in the sense of the sexual dalliances, though there is plenty of that material covered in the book, but the "affairs" in the sense of all of a person's personal business, the odds and ends of an individual existence, the shadows that cling and grow ever larger as the sun begins to set on a life. How this brilliant elliptical novel was out of print for so long is a mystery to me, but luckily Tin House is bringing it back into print for us all. We were so excited at The Scofield for the return of Montauk that we decided our fourth issue (which will now focus on Max Frisch) would coincide with and celebrate this book's re-release.
–Tyler Malone (Lit Hub Contributing Editor,
The Scofield Founder & Editor-in-Chief)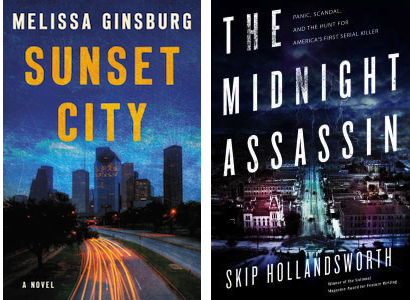 Sunset City, Melissa Ginsberg (Ecco) and The Midnight Assassin, Skip Hollingsworth (Henry Holt and Co.)
Everything is bigger in Texas: Skip Hollandsworth, the executive editor Texas Monthly (which consistently publishes fantastic true crime stories), reveals the origin of that slogan while telling the frightening story of a little known serial killer with big ambitions active in late 19th-century Austin known as The Midnight Assassin. Another Texas treat arrives in April in Melissa Ginsburg's debut novel Sunset City, a hardboiled exploration of the seedy side of Houston with sentences as sharp as a machete.
–Lisa Levy (Lit Hub contributing editor)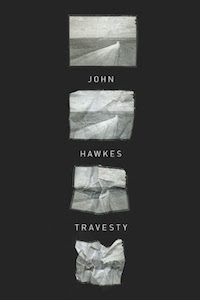 Travesty, John Hawkes (New Directions)
The work of John Hawkes, suffused with sex and death, is somehow both abyssal and luminous: the rose growing through the eye of a skull. William Gass said of Hawkes' pitch-perfect prose, "It shows me how writing should be written, and also how living should be lived." New Directions' rerelease of Travesty, then, is cause for celebration. A man in a sports car speeds through the French night, bearing his daughter and his best friend toward a fatal accident. His extended monologue is a terrifying (and terrifyingly beautiful) inquiry into the poetic dimension of destruction. Travesty arrives April 18th, leaving you plenty of time to read the other two books in this triad, The Blood Oranges (1971) and Death, Sleep, and the Traveler (1974). Forget reading these as novels; rather, read them as fevers, read them as dreams.
–Dustin Illingworth (Lit Hub staff writer, editor at
The Scofield and 3:AM Magazine)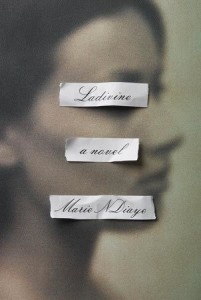 Ladivine, Marie Ndiaye (Knopf)
French author Marie NDiaye creates relationships and characters in ways that very few authors can or will. In her short fiction I've seen her build elaborate constellations of dysfunction, bitterness, and perversity in just 20 pages, effortlessly implicating questions of class, race, and identity while never taking her eye off of the strong emotions that make her fiction so compelling. So I'm eager to see what she does with nearly 300 pages in her latest novel, concerning three generations of women who seem to be inextricably linked, yet also just as separated from one another.
–Scott Esposito (Lit Hub contributor, editor at
The Quarterly Conversation)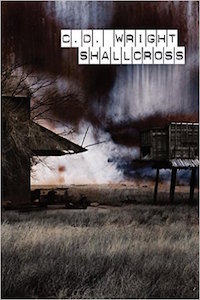 ShallCross, C.D. Wright (Copper Canyon Press)
I haven't read it. I almost don't want to, knowing that it will be the final collection by one of America's most original contemporary poet, who seemed somehow to get better with each book.
–Brad Johnson (Co-Manager, Diesel Books)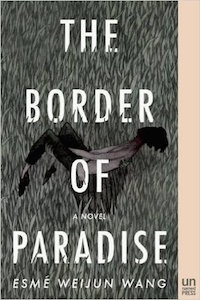 The Border of Paradise, Esme Weijun Wang (Unnamed Press)
Wang takes Ahab's rant of…"madness maddened" and infuses it through all of the characters in this book, not just the ones who are identified as crazy.  A terrifying look at dysfunction, manipulation, and psychological torture and love, yes love.  A very deftly written first novel.
–Lucy Kogler (Lit Hub columnist,
Manager of Talking Leaves… Books)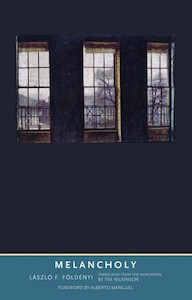 Melancholy, László Földényi, trans. Tim Wilkinson (Yale University Press)
László Földényi's finely wrought, Alberto Manguel approved essay collection traces the history of melancholy from Aristotle through the 20th century, examining how the concept evolved from a mark of distinction to a sign of a fallen nature to its current incarnation, which posits that melancholy is a mere illness.
–Stephen Sparks (Lit Hub contributor,
bookseller at Green Apple Books)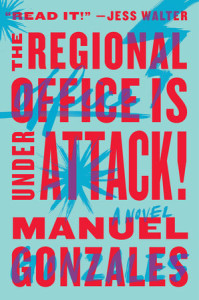 The Regional Office Is Under Attack!, Manuel Gonzales (Riverhead)
Manuel Gonzales's The Regional Office Is Under Attack! is my kind of novel: a wholly invented world rife with satire, absurdity, and somehow love and even warmth. With this debut novel, Gonzales, whose first book was the excellent story collection The Miniature Wife, proves himself to be both a wonderful addition to a proud literary tradition (that of Vonnegut, Borges, Saunders, Bender, and Barthelme, et al) and a true original.
–Jonathan Russell Clark (Lit Hub staff writer)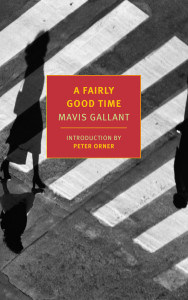 A Fairly Good Time, Mavis Gallant (NYRB)
Mavis Gallant is known for her short stories, but these reissued novels have the same interior intensity and untidy lives as her most celebrated stories.
–Emily Firetog (Lit Hub Managing Editor)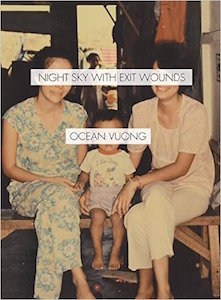 Night Sky with Exit Wounds, Ocean Vuong (Copper Canyon Press)
Ocean Vuong's poetry is viscerally felt and hauntingly beautiful; Night Sky with Exit Wounds is his first full-length collection, which has been variously described as sorrowful, fearless, and enthralling.
–Blair Beusman (Lit Hub Associate Editor)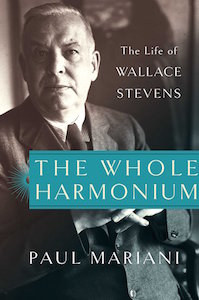 The Whole Harmonium: The Life of Wallace Stevens, Paul Mariani (Simon & Schuster)
For anyone who claims the writer's life is built on irresponsible excess, the better to court the muse, this new Wallace Stevens biography from Paul Mariani ought to provide some balance. Having previously given us lives of Hart Crane, William Carlos Williams, and Robert Lowell, Mariani takes on the decidedly more conventional life of an insurance executive who happened to write some of the century's most exquisite poetry.
–Jonny Diamond (Lit Hub Editor in Chief)
---