15 Books to Read If You Find Yourself Alone for the Holidays
Novels for reveling, wallowing, and pure escape
The holidays are generally understood as a time for family, for togetherness, for community. But what if you find yourself alone at this, the Most Wonderful Time of the Year? Don't worry—it happens to the best of us, and it even happens to some of us on purpose. The important thing is deciding which book you'd like to spend those long empty days with. Now, of course, not everyone feels the same way about being alone at the holidays—or about being alone in general—so this list is split up into sections: there are novels to read when you're happy to be alone and want to revel in all of this extra time; novels for reading if you're miserable and want to fully wallow in your loneliness; and finally, a few novels that will lift you out of your cold, empty home and transport you somewhere else entirely, if that's what you desire. Happy holidays, and happy reading.
FOR THOSE WISHING TO REVEL IN THEIR SOLITUDE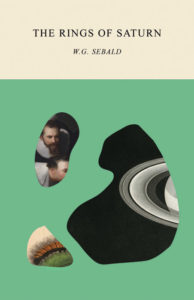 W.G. Sebald, The Rings of Saturn
When you have W.G. Sebald, you don't need friends. (I'm joking, obviously, but I'm also sort of not.) The novel, if that's what it is, is for me an embodiment of the platonic ideal of solitude: walking around, meeting and leaving people, thinking, turning over artifacts and ideas in hands and mind. It may even inspire you to head off on your own solo adventure.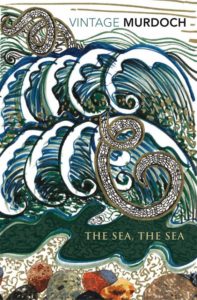 Iris Murdoch, The Sea, The Sea
There's not much better than a big, juicy Murdoch novel to really settle into your holiday vacation. This one, my personal favorite of hers, centers on Charles Arrowby, a famous actor who has decided to retire into solitude on a house on a cliff overlooking the sea. It's only the obsession he develops with his childhood love, who happens to live in the adjacent village, that derails his plans—and with just a bit of luck, you can avoid that kind of thing by keeping your nose deep in this book.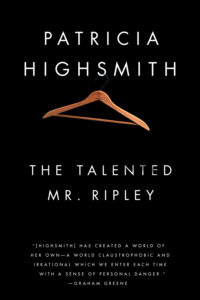 Patricia Highsmith, The Talented Mr. Ripley
Sometimes it's not actually that awesome to have friends around. Who knows, they could murder you and steal your identity and then set off on their own very glamorous life of international solitude. Or they could just be sort of obnoxious.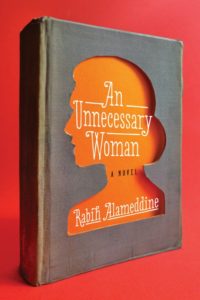 Rabih Alameddine, An Unnecessary Woman
This is a novel of mind—the mind, in particular, of a certain 72-year-old Beiruti woman who wants only to read and translate novels, and sometimes, happily for this reader, think back on her life. Her story—and her witty internal repartee—is a reminder of how glorious and satisfying a single solitary mind can be.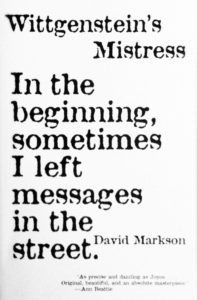 David Markson, Wittgenstein's Mistress
Markson's best novel is narrated by the last woman on earth—or so she thinks. It's never clear whether she is mad, or whether her mind, which froths with myth and history, fact and un-fact, memory and imagined event, is simply reacting naturally to her predicament. Reading the novel is a bit like going mad yourself—but mad in a brilliant, irreverent, hyper-literary way. Read: the best way.
FOR THOSE WISHING TO WALLOW IN THEIR SOLITUDE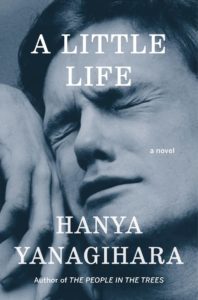 Hanya Yanagihara, A Little Life
A large part of the project of this novel is community and family—in particular, the families we build for ourselves, so in a certain way it could go in the "escape" category. After all, by the end you feel that the characters are your friends, your family, too. But ultimately, the book is about how lonely one can be even inside of of a community, even with all the love in the world. Also, it's violently sad, so if your wallowing demands a tear-jerker, this is the book for you.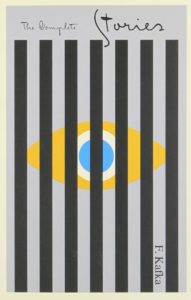 The Complete Stories of Franz Kafka, Franz Kafka
Almost all of Kafka's work is, in some way, about isolation. His stories are excellent misery reading, but given all of the misunderstandings, obscured views, and existential despair you'll find within, they're extra appropriate for a holiday spent alone. So if you too feel as though you've woken from uneasy dreams to find yourself transformed into an enormous insect, take heart: you too will die alone at the end of the story.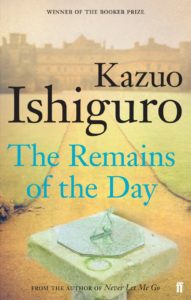 Kazuo Ishiguro, The Remains of the Day
Loneliness, sometimes, is a choice—or if not a choice, at least something you've thrust upon yourself. In Ishiguro's novel, Mr. Stevens ultimately chooses loyalty to his employer and, more importantly, his own dignity, in the very particular way that he perceives it, over any chance at a romantic relationship. Perfect reading for wistful evenings.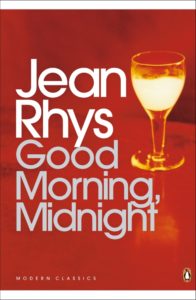 Jean Rhys, Good Morning, Midnight
In this novel, a depressed and alienated middle-aged woman wanders the dark streets of Paris—a Paris that is oppressive to her, heavy with memory—alone, thinking. If you find, this holiday season, that you desperately want to stare into the abyss but don't have one handy, this book is available to you.
Ralph Ellison, Invisible Man
It is possible, when ignored for too long, to feel as though one ceases to exist. This revolutionary novel traces the life of a black man who struggles to carve out an identity—or really to be seen at all in white America. Whether your experience is similar or completely different, anyone can relate to the despair and isolation of erasure.
FOR THOSE WISHING TO ESCAPE THEIR SOLITUDE ENTIRELY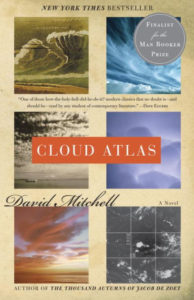 David Mitchell, Cloud Atlas
There's something for everyone in Mitchell's puzzle-box of a novel. Whether you like seafaring adventures, period romances, contemporary picaresques, 70s adventure or science fiction—or if you don't particularly like any of these but just want to be dazzled and transported by a charming prose stylist—you'll find something in this book to love, and the hours will melt away.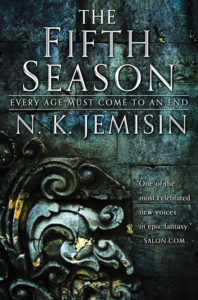 N.K. Jemisin, The Fifth Season
There's nothing better than starting a series when you know you're going to have some time on your hands. And when you want to escape your own world, what better than venturing into a completely immersive, complex and fascinating new one? Jemisin's The Fifth Season takes place in an alternate—or future—reality where the earth is angry and the weather dictates everything. The weather outside might be frightful where you are, but trust me: you haven't even seen a real Season.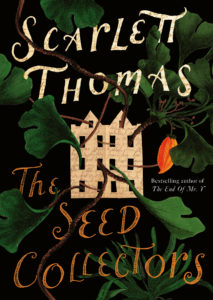 Scarlett Thomas, The Seed Collectors
Having an enormous, complicated family can be a good thing—but it can also be a confusing thing, especially when some of them disappear on the hunt for a magical seed pod. No matter the size of your own family, this is a novel that, with its cacophony of voices, each more interesting than the next, will not let you feel alone for a single moment. Unless, you know, you decide to close the book and take a nap. Then none of them will bother you—for a while.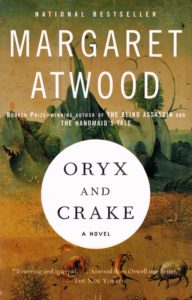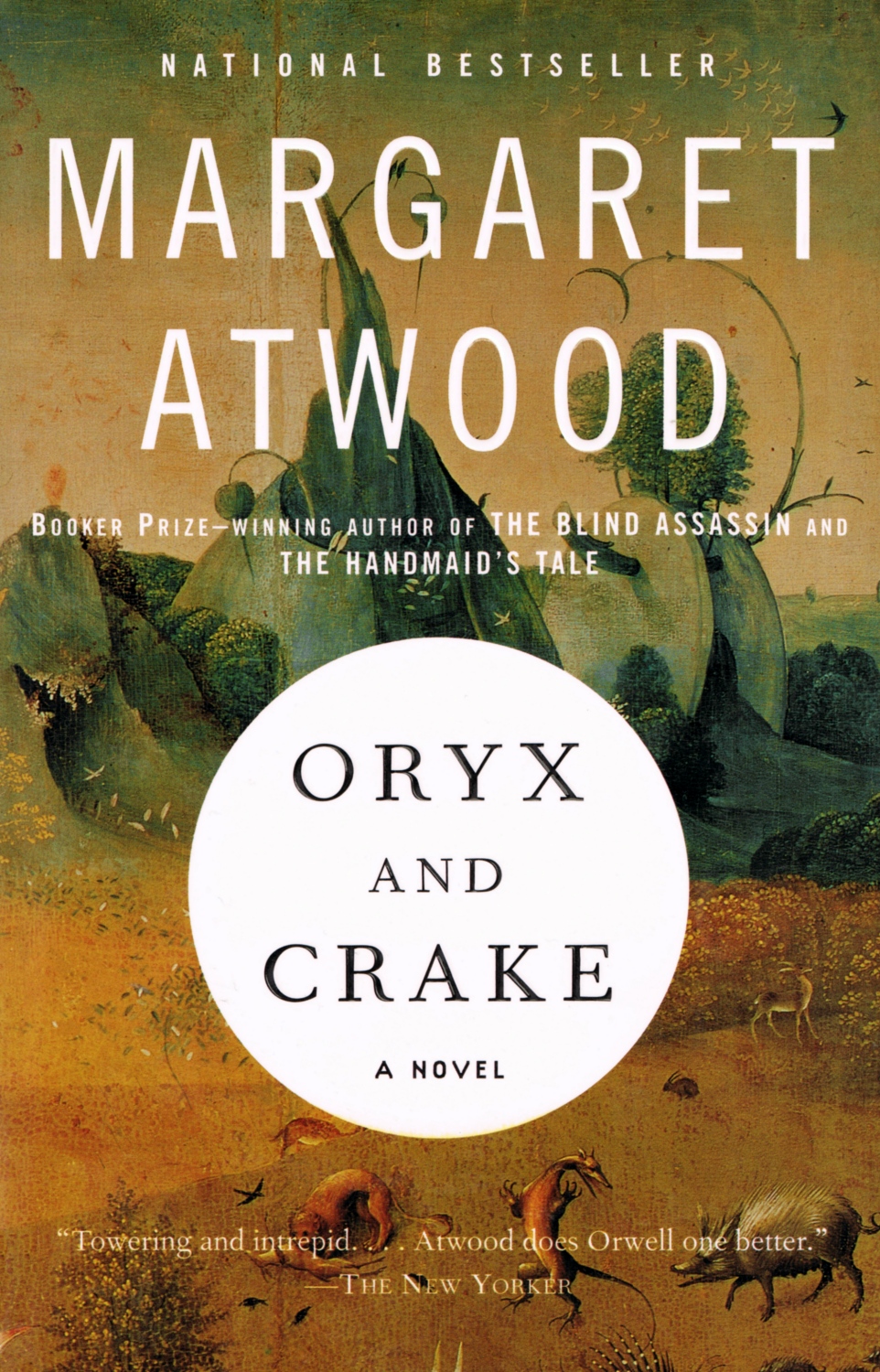 Margaret Atwood, Oryx and Crake
Atwood's classic of speculative fiction (another book that is first in a series) will introduce you to a whole new world, yes, but also carries a warning about the way we're treating our environment. Even more transporting, though, is Atwood's voice, which is literary but also somehow punchy, like the best friend you never want to stop talking to.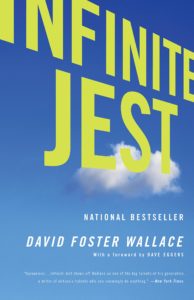 David Foster Wallace, Infinite Jest
Well, it's about time, and by the sound of things, you're out of excuses. But seriously: this is a novel that demands a lot from its reader. Sometimes it's mind-numbingly boring; sometimes it's so luminous you can't believe anyone ever reads anything else. It's a project, and it's a project so teeming with voices and ideas that after a while, you won't even notice no one is actually in the room with you.
---