14 Books to Read This March
From Didion to Batuman to Glück, a Great Month for Reading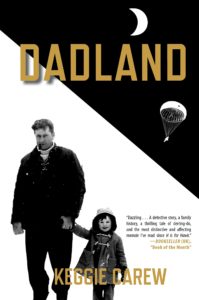 Keggie Carew, Dadland
(Grove Atlantic)
Keggie Carew's Dadland is a rare amalgam: It's a memoir of the days her father Tom Carew spent as one of the dashing, daring "Jedburghs" during World War II and yes, I said memoir even though Keggie wasn't even born during her dad's greatest exploits. Through a combination of her father's archives, reunions with the remaining "Jeds," and her own observations of Tom Carew deep in dementia, the author pieces together a joint memoir/biography that tugs at the heartstrings even as it describes real feats of bravery, such as Tom's parachuting into Occupied France with a tiny team to defy Nazis, and his incredible work in trying to maintain a free Burma. Throughout, Keggie Carew balances historical summary with personal anecdote. No wonder it won the Costa Prize.
–Bethanne Patrick, Lit Hub columnist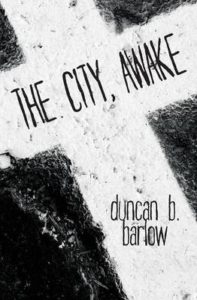 Duncan Barlow, The City, Awake
(Stalking Horse Press)
I'm always up for a novel that takes a basic noir setup and heads into increasingly weird or unsettling spaces with it: Brian Evenson's Last Days, Laird Hunt's The Exquisite, Joe Meno's The Boy Detective Fails, and several of Laird Barron's short stories all come to mind. Duncan Barlow's The City, Awake is another memorable entry into this world: readers will note the presence of beleaguered detectives, mysterious assignments, and a femme fatale, but they coexist with doppelgangers, religious fanaticism, and sinister conspiracies. 
–Tobias Carroll, Lit Hub contributor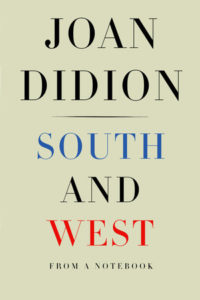 Joan Didion, South and West: From a Notebook
(Knopf)
Joan Didion's work is rooted in a precision of observation, the kind of thinking that strips a subject bare or turns it carefully in the light like a well-cut stone. South and West: From a Notebook affords us the opportunity to revel in the fabulous workshop of such writing—that is, her journals. While both of the included excerpts are the detritus of failed writing assignments from the 70s—one on the American South, the other on the Patty Hearst trial—what remains is a glittering sediment.
–Dustin Illingworth, Lit Hub staff writer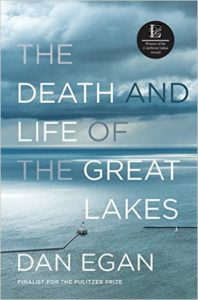 Dan Egan, The Death and Life of the Great Lakes
(W.W. Norton)
Many people smarter than me say the next big war will be about water. Already, skirmishes are erupting: in small towns where conglomerates like Nestlé buy up local water supplies without citizen input or in the occupied Palestinian territories, which boast the biggest aquifer in the West Bank to the consternation of nearby Israeli settlers. Dan Egan (one of those smarter people) has written The Death and Life of the Great Lakes, a terrifying book indicating that the Great Lakes, which comprise 20 percent of the world's freshwater, are heading toward ecological collapse. With US environmental policy on the verge of its own unraveling, this book feels urgent to policymakers and laypersons alike.
–Kerri Arsenault, Lit Hub contributing editor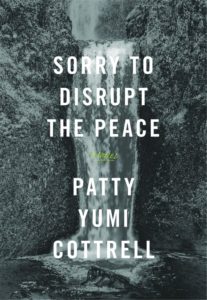 Patty Yumi Cottrell, Sorry to Disrupt the Peace
(McSweeney's)
Patty Yumi Cottrell's debut novel, Sorry to Disrupt the Peace, is a story that focuses on estrangement and suicide—but despite the serious subject matter, it's also quirky and funny. A 32-year-old woman returns home to investigate her adoptive brother's death. "I needed to put his life into an arrangement that made sense," Cottrell writes, and it's a quest that makes for a compelling, emotional read.  
–Michele Filgate, Lit Hub contributing editor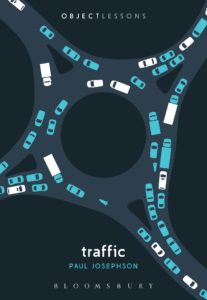 Paul Josephson, Traffic
(Bloomsbury Academic)
As someone who has driven cross country over 30 times and lives in Los Angeles (acknowledged by many as "the driving capital of the world"), I know my fair share about traffic—sitting in it, suffering through it, avoiding it, changing routes or canceling plans because of it. And yet, from one of the recent crop of books from Bloomsbury Academic's Object Lessons series, I discovered just how much I had yet to learn about it. These Object Lessons books are interesting little in-depth examinations and philosophical treatises on objects as disparate as cigarette lighters, hotels, questionnaires, eggs, drones, golf balls, shipping containers, and waste. Like many of the other authors in the series, Paul Josephson, through humor and intelligence, offers great insight. He makes reading about traffic much more pleasant than being stuck in it.
–Tyler Malone, Lit Hub contributing editor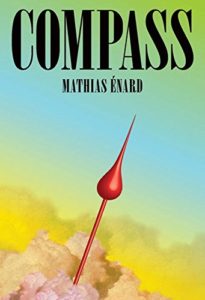 Mathias Énard, Compass
(New Directions)
Mathias Énard, author of the groundbreaking, single-sentence, 500-page novel Zone, finally garnered France's top literary honor—the Prix Goncourt—with this, his ninth novel. Énard has long been known as one of France's most political and literary authors, and this book, described as a "poetic eulogy to the long history of cultural exchanges between east and west," would seem to be a very timely release from a writer who has relentlessly and profoundly explored that relationship. Compass very well may be the book that makes Énard a star in English translation.
–Scott Esposito, Lit Hub columnist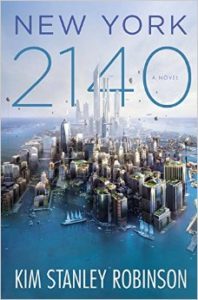 Kim Stanley Robinson, New York 2140
(Orbit)
The man who wrote the Mars trilogy is following up with one of the most exciting books in climate change fiction (or "cli-fi") yet written. New York 2140 takes place 120 years in the future in a submerged New York City. Sea levels have risen 50 feet, turning lower Manhattan into a series of Venice-like canals and sending Wall Street moguls north to the Cloisters. Capitalism, social media, and tech crime continue to shape the city, and representatives from all three catalyze a series of events that jeopardize an already uncertain future. Sweeping in scope and shot through with a wry humor, this book is both immensely readable and timely.
–Amy Brady, Lit Hub contributor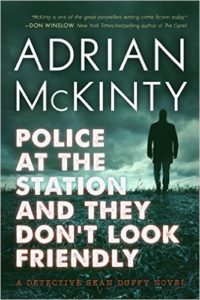 Adrian McKinty, Police at the Station and They Don't Look Friendly
(Seventh Street Books)
It's time to visit our favorite totally dysfunctional detective in Carrickfergus, Northern Ireland again. Yes, Detective Sean Duffy is back, but things are different now: he has a family, and is attempting to take a vacation with wife, child, and his parents when the novel opens. Oh, and the book has another one of those awesome Tom Waits titles: Police at the Station and They Don't Look Friendly. That neatly summarizes another aspect of the plot: someone in Internal Affairs seems to be gunning for Duffy. And there is a man killed by a cross bow in front of his house. Everybody sold now? Jump in.
–Lisa Levy, Lit Hub contributing editor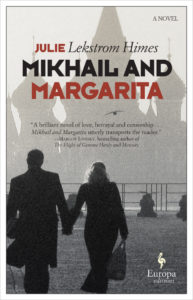 Julie Lekstrom Himes, Mikhail and Margarita
(Europa)
This book is a timely gem. Since the promise of "the gulag" seems to be in the future of many, this is a must read. Bulgakov, Mandelstam, women's rights, oppression, love, and artistic suppression provide a backbone from which this wonderful debut takes shape. Read it, and then (re)read The Master and Margarita, for an extremely rewarding few days.
–Lucy Kogler, Lit Hub columnist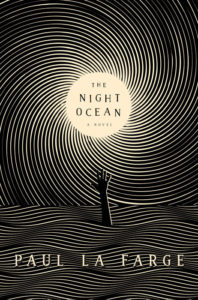 Paul LaFarge, The Night Ocean
(Penguin Press)
We begin with Marina, a woman whose husband has escaped from the psychiatric hospital where he had been living and drowned in a nearby lake. But Marina does not believe her husband is dead, because she has picked up the trail of his obsessions—namely H.P. Lovecraft, the young teenage fan with whom the famous weird fiction writer spent a summer, and the thinly coded diary of their love affair, which may or may not be a forgery. This is a formally and emotionally limber novel that pulls you in as a black lake might, except that it's also funny, and transformative, and illuminating—it's a book of spells if I've ever read one.
–Emily Temple, Lit Hub associate editor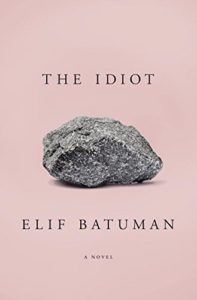 Elif Batuman, The Idiot
(Penguin Press)
Elif Batuman's fiction debut subverts narrative and genre expectations at every turn: The Idiot is a coming-of-age story with no epiphany, a campus novel in which banality supersedes intrigue, a travelogue without wonder, a would-be romance tortured in the most unglamorous way—that is, primarily by dial-up connection and existentialism. It follows, then, that the voice of Selin, Batuman's protagonist, is one of the most singular I have encountered in recent memory. Her preternatural intelligence never gives way to precocity, nor, in her growing disillusionment, does she become an insufferable A.J. Soprano-style nihilist. And Selin's occasional lapses into undergraduate pretension are tempered by a surprising, deadpan wit. This is a book that will make you want to write long, inscrutable e-mails late into the night, just to find out what language can do.
–Jess Bergman, Lit Hub features editor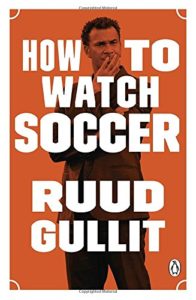 Ruud Gullit, How to Watch Soccer
(Penguin Books)
Think you know how to watch soccer? Think again, jackass. Turns out you've only been watching the ball (rookie mistake) while legendary former Holland and AC Milan midfielder Ruud Gullit has been watching the whole game (pro move). Fear not though, Gullit is here to break your chains and lead you by the hand, naked and afraid, out of Plato's cave with his masterclass on the art and science of reading a match: How to Watch Soccer. It promises to be a revelatory experience.
–Dan Sheehan, Book Marks editor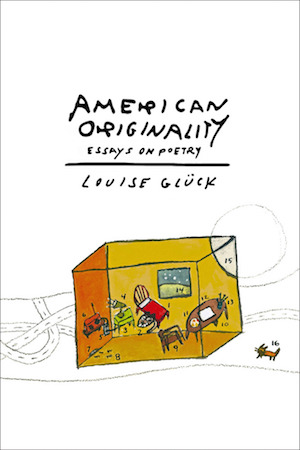 Louise Glück, American Originality
(FSG)
When one of the nation's great living poets sets her observational eye on the state of the American letters—poetry specifically—it is for all of us to pay attention. Ranging in scope from the more rigorously theoretical to the deeply personal, Gluck is an essayist at once generous and sharp, and her insights into craft, classic American poetry, and the souls of the poets, are essential reading.
–Jonny Diamond, editor, Lit Hub 
---