12 YA Mysteries, Thrillers, and Horror Novels to Check Out in 2023
Social Thrillers, High-Concept Heists, and Plenty of Queer Apocalypse Thrillers and Romances
After combing through advanced reading copies, publisher catalogues, lists upon lists, and publicity emails galore, I can confidently say that 2023 is going to be a great year for YA. So good, that you may curse us for adding so many damn books to your TBR list. There's quite the variety in the list below, including hard-hitting social thrillers, high-concept heists, intriguing use of multiple narration à la Rashomon, queer apocalypse thrillers/romances, and some highly symbolic haunted houses. There are also two different thrillers featuring sea-mesters at sea (get it?). This is not an error. There really are two books out this year featuring murder during study-at-sea programs. They are both excellent.
*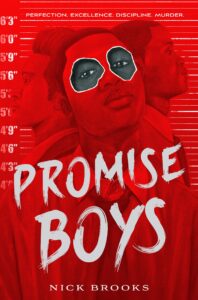 Nick Brooks, Promise Boys
(Henry Holt, January 31)
Nick Brooks' Promise Boys is an excellent critique of the kind of broken windows-style policing environment established by many a charter school aimed at "uplifting" youth in a way that plays more into the schools-to-prisons pipeline. When the seemingly popular, but very strict, principal of a private school featuring harsh punishments for minor infractions is found murdered, four students are singled out for blame, and they must work together to find the real culprit before society's scapegoating tendencies can fully come to fruition. Brooks tells the store in four alternating perspectives at a breakneck pace for a book that propels itself at full speed towards a shocking conclusion.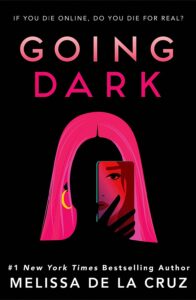 Melissa de la Cruz, Going Dark
(Union Square, January 31)
This fast-paced thriller has plenty of shocking reveals and shady characters, as we follow the story of a missing influencer who seems to embody the Missing White Woman scenario, but may have been more complex than the media is interested in portraying. There's also the other girl, the one who went missing years before, and who shared more in common with the influencer than one might think.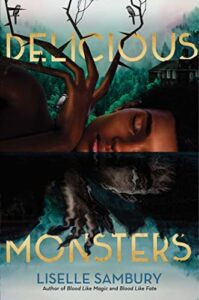 Liselle Sambury, Delicious Monsters
(Margaret H. McElderry, February 28)
In the recent past, a girl who can see ghosts inherits a house that is haunted, then disappears. In the present, a girl who has a complicated relationship with her exploitative mother moves into a mansion with supposedly healing energy and a secretly sordid past. When she learns of her new home's history, Sambury's protagonist starts to delve into the home's crimes against its previous residents for her investigative podcast, and hopefully bring down her mother's self-help empire.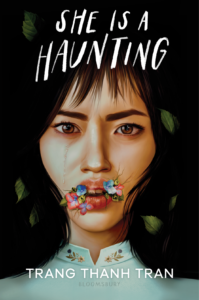 Trang Thanh Tran, She Is a Haunting
(Bloomsbury, February 28)
So many good haunted houses out this year. This one has a fantastic setup: in She Is a Haunting, a young woman goes to live at her father's home in Vietnam before college, only to find her family being devoured by the colonialism still hidden in the decaying estate's walls. She Is a Haunting reads like Mexican Gothic meets Margurite Duras, for a haunting literary horror novel fully situated in its historical milieu. Also, in case the cover design didn't warn you, there are bugs. Lots of bugs.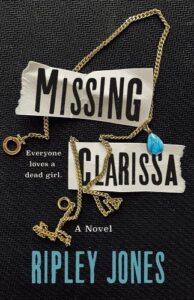 Ripley Jones, Missing Clarissa
(Wednesday Books, March 7)
Two high school students decide to do a podcast about a murdered cheerleader from their hometown whose case was never solved. Unfortunately for the students, the town would rather not see the crime solved—there's too many secrets to be uncovered. Love the knowing tagline of this one: everyone loves a dead girl.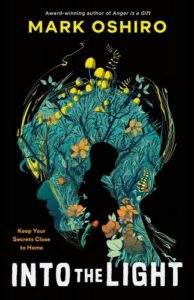 Mark Oshiro, Into The Light
(Tor Teen, March 28)
Manny has been on the road for a year after his adoptive, ultra-religious family kicked him out, and now he's found shelter with a family that's also living on the road, gathering their scattered flock together after their religious community was torn apart by intolerance. Manny suspects the same folks who kicked him out have murdered his sister, and he takes his new found family back to the compound to face his fears and find out what's happened to the person he loves the most—and who betrayed him the most.
Chelsea Sedoti, Tell Me What Really Happened
(Sourcebooks Fire, April 4)
Five teens go camping, four return home, and Bigfoot may be involved in the disappearance of the fifth. Told as a series of police interviews, Sedoti's highly entertaining thriller keeps you guessing to the very end as to what exactly happened at Salvation Point (but the fact that one character is into cryptozoology should be a nice teaser).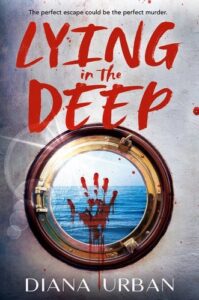 Diana Urban, Lying in the Deep
(Razorbill, May 2)
Murder on shipboard! As Jade prepares to embark on a whirlwind semester-at-sea, she's shocked to discover her cheating ex-boyfriend and his girlfriend, her best-friend-turned-nemesis, on board and ready to act like Jade is the issue. But even more shocking is that someone's been stalking between decks and threatening to kill more than the buzz…This is actually one of two semester-at-sea books releasing this year, a fact which makes me inordinately pleased.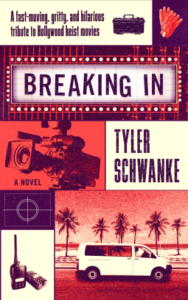 Tyler Schwanke, Breaking In 
(Blackstone, May 9)
In this delightful heist novel, IP is life or death. A promising young film student finds her brilliant idea stolen by a famous director, who then claims it as his own. She and a ragtag group of budding filmmakers find their route to justice blocked, and decide to kidnap the master of the director's new film until everyone acknowledges its provenance. Schwanke takes his cues from classic noir, but the dilemmas faced (and solutions sought) are pure 21st century blues.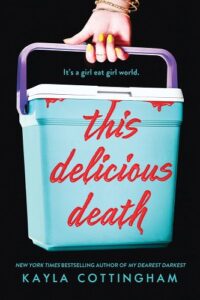 Kayla Cottingham, This Delicious Death
(Sourcebooks Fire, April 25)
Years after a virus known as the Hollowing turns a subsection of the population into cannibals, the invention of synthetic organs have stabilized the survivors and allowed them to reintegrate into society. Four "Hollow" girls from SoCal are ready to party the summer before college and headed to a music festival in the desert, but once they arrive, they soon find out they're not welcome, and may even be framed for murder. So yeah. Queer zombies at Burning Man. Otherwise known as the perfect set-up for a novel, or my future Halloween costume.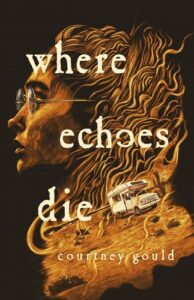 Courtney Gould, Where Echoes Die
(St. Martin's, June 20)
Two sisters head to the desert to find the truth behind their mother's death in this moody, atmospheric detective story. Their journalist mother had been obsessed with a small town with a reputation for miracles—and lost memories. People return over and over again to the unremarkable desert town, and the sisters may never be able to escape.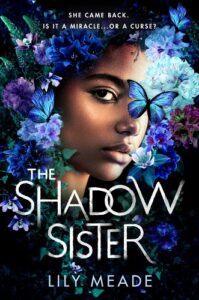 Lily Meade, The Shadow Sister
(Sourcebooks Fire, June 27)
In Lily Meade's intriguing speculative thriller, two sisters present warring narratives in dual timelines. Casey is not a fan of big sister Sutton, nor Sutton's white boyfriend or his lack of money, and when Sutton disappears, it's hard for her to miss her sister. Sutton returns changed, and flashbacks to Sutton's perspective leading up to the disappearance provide clues into what happened, and why she seems so different now—and so happy to see the sibling she formerly reviled.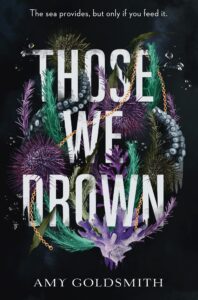 Amy Goldsmith, Those We Drown
(Delacorte, July 1)
Another Sea-mester book! But quite complementary to the other book set at sea, as this one is horror. Those We Drown features a group of wealthy kids and one scholarship student on a weeks-long cruise where they must mingle with influencers, the elderly, and soon enough, sea monsters. Those We Drown gets bonus points for cheekiness—some of the villains are literally named the Sirens, and one of those keeps singing sea chanties. Delightfully campy and creepy!
---