11 Great Books You Probably Haven't Read (But Should)
The Literary Hub Staff Recommends Their Undersung Favorites
One of the things keeping me going during the pandemic is maintaining my sense of discovery—with so many fewer ways to spend my free time, and a moral obligation to stay as close to home as possible, I'm keeping myself engaged by actively seeking out books, films, and music I've never heard of before. If not now, when?
So to that end, this week, I asked the Literary Hub staff to suggest books they love that no one—or at least the rhetorical "no one" that actually means "not enough people" or maybe just "no one I know"—has read. Here are our recommendations—and feel free to let us know which criminally under-read books you have secreted away in your own bookshelves in the comments.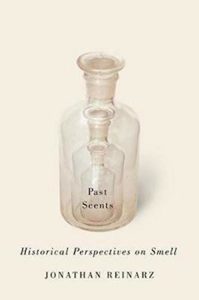 Jonathan Reinarz, Past Scents: Historical Perspectives on Smell
While not exactly a beach read, medical historian Jonathan Reinarz's 2014 book is an engaging cultural history of arguably the most under-recognized of the five senses. Reinarz shows how people from ancient times to the present have used smell not only to understand their immediate physical surroundings, but also to judge whether certain groups of people deserved to be included in a community. The smells of people and objects have been used to determine value and distinguish between the pious and the heathen, whites and people of color, women and men, and other categories. The elusiveness of smell, Reinarz argues, has led us to neglect the role it has played in defining social hierarchies around the world.  –Aaron Robertson, Assistant Editor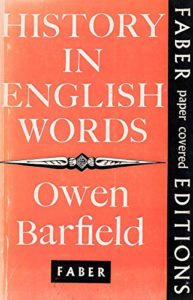 Owen Barfield, History in English Words
Some boring summer Sunday when I was 16 or 17 I pulled a very dusty paperback from my parents' bookshelf. They were bookhoarders from a different, pre-Boomer era, and had hundreds of sun-faded Fabers and dog-eared Penguins. I can't remember why, exactly—perhaps it was the grandiose title—but I felt compelled to sit down on the couch with a mid-50s paperback copy of Owen Barfield's History in English Words.
First published in 1953, History in English Words was billed as a "historical excursion through the English language" but to me it felt more like spending time with a distant old relative whose immense knowledge of words and their origins was always unspooling, regardless of audience. Barfield, a philosopher/philologist by training, takes an amiable, conversational approach to etymology, and works slowly through the way localized, specific terminology makes its metaphorical journey into wider usage. Sadly, I do not have a copy with me, but was able to find some random sections on the internet:
Many of these early Norman words seem to have a distinctive character of their own, and even now, after nearly a thousand years, they will sometimes stand out from the printed page with peculiar appeal. Perhaps this is especially true of the military vocabulary. That sharp little brightness, as of a window-pane flashing just after sunset, which belongs to the ancient, technical language of heraldry, such as argent, azure, gules, … sometimes seems to have spread to more common Norman words—banner, hauberk, lance, pennon, … and—in the right mood—we can even catch a gleam of it in everyday terms like arms, assault, battle, fortress, harness, siege, standard, tower, and war. The Norman-French etymology of curfew (couvre-feu) is too well known to require comment.
Too well known! Learning that the word "curfew" derived from that moment at night when the fire was covered blew my teenage mind. It felt life-changing to realize that descriptive language—the naming of the world—is fully inextricable from metaphorical language, that there is a wonderfully flawed, all-too-human poetic gap between words and the things they describe. Frankly, I blame Barfield for my philosophy degree (j/k I'm so happy I didn't do economics or poli-sci or engineering or something).
Missing from this book, written during the very last gasp of the British Empire, is any accounting for the power relationships between languages, particularly that of the colonizing tongue absorbing the colonized's vocabulary; this means History in English Words is a text of poetics rather than politics, from an era when the two were often—and very conveniently—kept separate. Nonetheless, it was life changing to me.  –Jonny Diamond, Editor in Chief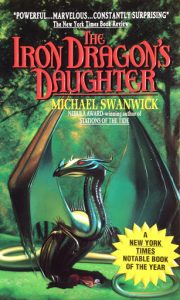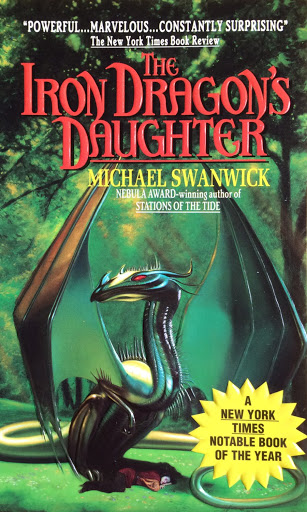 Michael Swanwick, The Iron Dragon's Daughter
The Iron Dragon's Daughter is, quite simply, the coolest fantasy novel I have ever read, and yet it's been out of print for years. In this nihilistic, steampunk-influenced tale of magic, blood, and lust, an enslaved worker in a factory that produces half-magical, half-industrial iron dragons yearns for escape. When she finds a broken-down iron dragon, she uses her bond with the creature to flee the factory, and finds herself in a village where human sacrifice, malls, cocaine, rituals, and parties all coexist in a bizarre suburban landscape. Then she heads to the city to study alchemy, where she must also attempt to survive the regular purge nights. As her powers grow, along with her anger at the harsh rules of the Faerie world, she finds the remnants of her own morality fading fast.
Fans of Philip K. Dick, William Gibson, and N.K. Jemisin will adore this crazed take on classic folk horror tropes. Also, Michael Swanwick wrote this book because he thought that Anne McCaffrey was making dragons too cuddly, and he wanted to evoke dragons as figures of terror, which is the best reason to write a fantasy novel ever. Dragons rule!  –Molly Odintz, CrimeReads Senior Editor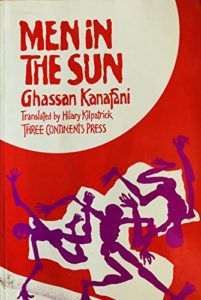 Ghassan Kanafani, tr. Hilary Kilpatrick, Men in the Sun
Ghassan Kanafani's slim modernist novel chronicles the lives of three Palestinian men trying to sneak into Kuwait by hiding in the back of an empty tanker truck. When the truck's splenetic driver is lured into a roadside bar and a lengthy conversation about his virility, the hiding men face a terrible choice: to maintain their silence and maybe survive, or make noise to alert people to their struggle and possibly get caught, if not killed. If there's a more powerful political parable in the last 50 years I have not read it. Kanafani's life ended abruptly when he was assassinated by Mossad in Beirut in 1972 in a car bombing that also killed his 17-year-old niece.  –John Freeman, Executive Editor
Mary McCarthy, Venice Observed
At the start of Venice Observed, Mary McCarthy acknowledges the impossibility of writing about one of the most uniquely beloved places on earth: "Nothing can be said here (including this statement) that hasn't been said before." Regardless, over the course of the next 150 pages, she unwinds various episodes from the history of Venice in a way that is engrossing, fascinating, and precise, down to the smallest details. This dreamy book, originally published in 1956 and re-released in 1963, grew from essays published in The New Yorker, and it's a good companion anytime, but especially in our current travel-restricted reality.  –Corinne Segal, Senior Editor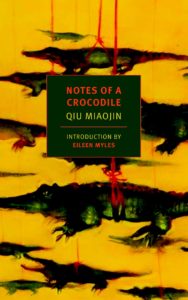 Qiu Miaojin, tr. Bonnie Huie, Notes of a Crocodile
Last year for my birthday, a dear friend gave me Qiu Maiojin's Notes of a Crocodile. (Okay, so I guess it's not that no one else has read it.) It is one of the strangest, most wonderful, most playful books I have ever caught myself crying into. It takes place at a university in 1980s Taipei and follows Lazi, a woman dangerously in love with another woman. Their relationship is beautiful ("Can we start over? She turned around. The ocean wept. I knew it was mutual love.") and torturous ("I was about to get knocked out of the ring. It was clear from that moment on, we'd never be equals. How could we, with me under the table, scrambling to summon a different me, the one she would worship and put on a pedestal?"), like all good, addicting love stories. The shadow of their relationship goes on to haunt our hero as she navigates new friendships and the rest of her time at school.
But, reader, the writing—tenderly translated by Bonnie Huie—will make you want to underline everything: "I hoped to catch a glimpse of other kindred souls standing naked out on their own balconies. that's how it is, writing a serious literary work." (If you, too, are a fan of Jeanette Winterson—for her queer love stories, for her daring, hybrid style—you will love this book.) And don't even get me started on the crocodile. (Yes, in between these diary-like entries from our narrator, we hear from the eponymous crocodile. It is surreal. It is satire. It is hiding amongst the humans, afraid of being found.)  –Katie Yee, Book Marks Associate Editor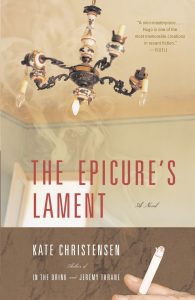 Kate Christensen, The Epicure's Lament
I'll never understand why more people don't a) read and b) talk about this 2004 novel, which I read over a decade ago and still think about every week. How could you not think about the delightfully misanthropic, angrily deluded, murderously stubborn Hugo Whitter, a failed poet who will, officially, die unless he quits smoking, but holes up in his family's crumbling mansion and refuses, absolutely refuses to do so. If only everyone would let him die, alone, in peace! But they will not, and you'll never want them to, because that means you'll have to stop reading Hugo's perfect, snotty observations and vicious, highbrow insults, and barely concealed confessions of disgruntled desires. It's magic.  –Emily Temple, Managing Editor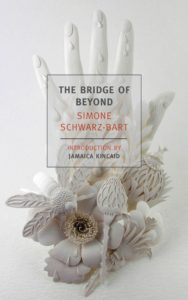 Simone Schwarz-Bart, tr. Barbara Bray, The Bridge of Beyond
Simone Schwarz-Bart's The Bridge of Beyond (translated by Barbara Bray) offers a stunning portrait of the ever-shifting, slow, and sweaty days of life in Guadeloupe. Published in 1972 under the title Pluie et vent sur Télumée miracle, and released again in 2013 with an introduction by Jamaica Kincaid, The Bridge of Beyond follows Télumée as she recounts her life's story, beginning not with her childhood but with her great-grandmother Minerva, who was of the generation of the newly-emancipated in the age of slavery. Télumée lives her life in dreams—dreams of promise, escape, and sanctuary, which fuel her own sanguine visions of the world and her place within it. Guided by the sagacious words of her grandmother Toussine (who goes by Queen Without a Name), Télumée manages not to slip into dreams that sometimes turn into nightmares and instead finds joy in the mysteries and opacity of living.
The Bridge of Beyond is filled with rich sentences—clauses that spill into one another beautifully, emitting the song of Guadeloupe's environs and history. We learn that words are both prophecy and ritual, and the magic of the novel ultimately emerges not only from a careful eye but also from an open ear. The Bridge of Beyond is a piece of work that knocks you on the head and tells you: hey, look at what fiction can do.  –Rasheeda Saka, Editorial Fellow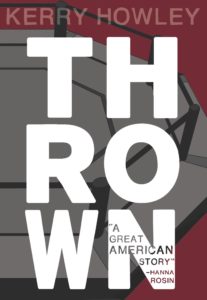 Kerry Howley, Thrown
Thrown—Kerry Howley's 2014 hybrid work of immersion fight journalism, philosophical inquiry, and partially fictionalized memoir—is comfortably the most interesting sports book I have ever read, and I say that as someone who loves sports writing but (criminally-underrated 2011 movie Warrior aside) has no real time for MMA. Wandering away from an arid academic conference in Des Moines, the narrator (an unapologetically cerebral, hyper-ruminative version of Howley named "Kit") finds herself in the crowd at a cage match, utterly entranced by "the honest kind of butchery in which the theory-mangling, logic-maiming academics I had just abandoned would never partake." From there she insinuates herself into the lives of two fighters on the fringes of success in the then-marginal sport—one a battered veteran journeyman, the other a cocky up-and-comer—as they destroy and remake themselves every day in the training gym and the octagon. Portraitist and parasite, confidant and disciple, gimlet-eyed anthropologist and die-hard fan, Howley's Kit captures the balletic savagery of fight sports, and our search for moments of transcendence within their brutal carnality, like nothing I've encountered before or since.  –Dan Sheehan, Book Marks Editor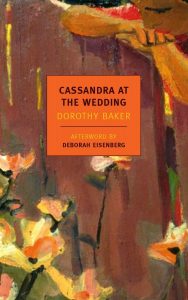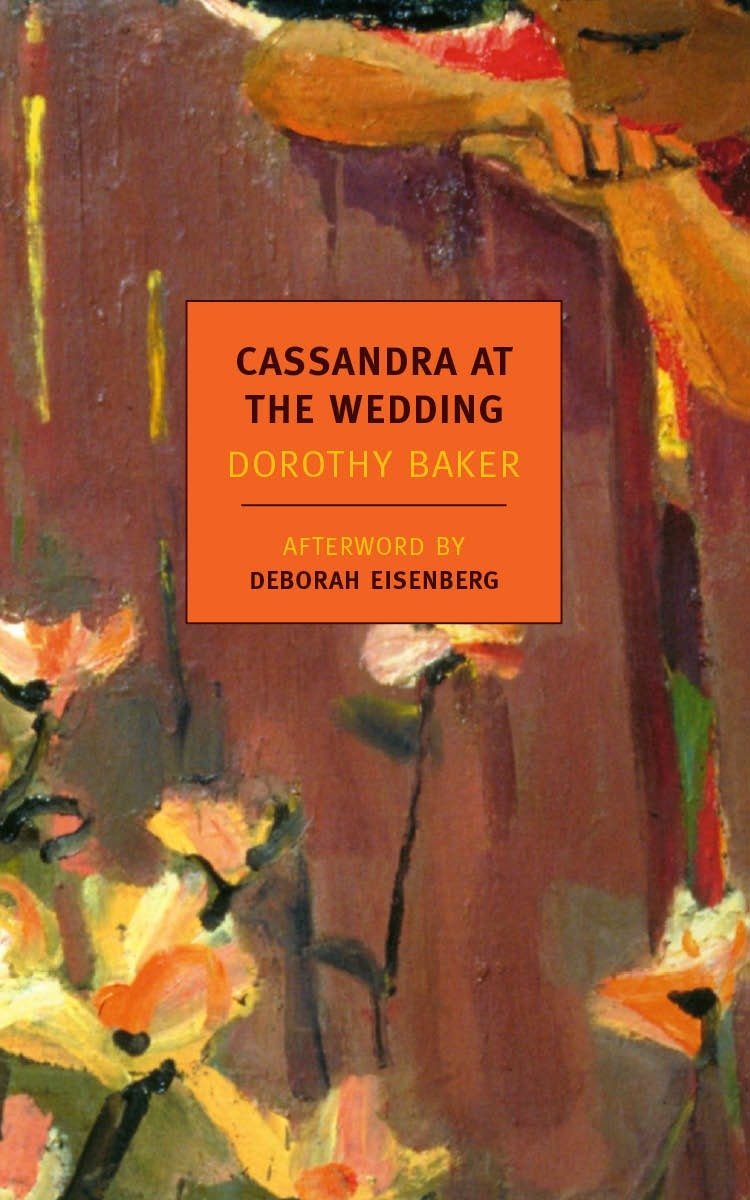 Dorothy Baker, Cassandra at the Wedding
The book that I will never stop recommending to everyone in my life, including Lit Hub readers, is called Cassandra at the Wedding, written in 1962. It's the story of a young woman going home for the dreaded occasion of her identical twin sister Judith's wedding, and is no relation to the Anne Hathaway movie Rachel at the Wedding no matter how similar they seem from that description. The book is the love story of Cassandra and Judith, with all the comedy and tragedy that a proper love story entails.
I think daily about the piano from this book: the twins lived together in Berkeley and decided to buy one, long before Judith left and met her husband. "We ought to live this way, don't you think?" one says to the other; they're in their twenties, and they are deciding they will spend their lives together, just them and their piano. The piano can be a metaphor, of course, but it is also just itself, the tangible, grand, sturdy thing of it. They chose their life. They chose the piano, and they chose to share it, to split the cost evenly, even though Judith was the only one who could actually play it. It's a heartbreaking book. It's about loving too much, giving too much, and expecting too much, and that kind of love being the only possible option.
On a personal level, I have many (weirdly many) best friends who are twins and to see such an intricate description of this kind of bond was simply the only one of its kind I've ever read. But even for those of us who aren't born with the identical twin bond, we can have these same attachments to others, best friends and lovers, and it's always going to be the same brutality to find out they never loved you in the way you loved them. Cassandra and Judith shared the piano, and they shared a vision of their life, at least for a time. But then Judith broke from that vision, went out on her own and found someone else, and left Cassandra alone with it: with half of a life, and half of a piano, which looks a lot like a whole piano, but isn't.  –Julia Hass, Editorial Fellow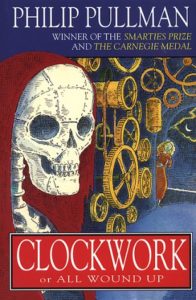 Philip Pullman, Clockwork
One of my favorite childhood reads was Philip Pullman's chapter book Clockwork, possessed of an enchanting story and plenty of haunting charcoal illustrations to go along with it. Clockwork was the first metafiction I ever got into—it begins in a quiet German town known for its clockwork figurines, where the town writer tells a story in the local tavern, while the town's apprentice clockmaker dreads revealing he has failed to finish his apprenticeship piece. In the story within the story, a king and his son return from a disastrous hunting trip; the king dies, and the prince has been replaced by a perfect clockwork replica who needs to find love in order to become real. The writer doesn't have an end to his tale, so his story comes to life to end itself, a twist which completely blew my mind as a child.
When an evil clockmaker from the writer's tale appears in the village and gives the apprentice a clockwork knight to claim as his own work, and the prince arrives to find solace for his clockwork heart, a grand confrontation ensues, for one of the most magical childhood tales ever crafted. I really have no clue why Pullman's other works are so well known, while Clockwork languishes in obscurity, and here's hoping a few of the folks reading this roundup with decide to discover its fairytale charms for themselves.  –Molly Odintz, CrimeReads Senior Editor
---