10 Great Works of New Orleans Lit to Read This Fat Tuesday
From Tennessee Williams to Anne Rice to John Kennedy Toole
Happy Fat Tuesday, everyone—I hope you enjoy this day of dancing, pancakes, and bright colors. If you're aren't lucky enough to be spending this Mardi Gras in New Orleans (though to be fair, in New Orleans, Mardi Gras has been going on since early January—but today is the official holiday, and tomorrow is the beginning of Lent, so it's the last chance for revelry for a little while) but still want to celebrate a little, or at least experience the city from the comfort of your couch, why not immerse yourself in some New Orleans literature? To that effect, below you will find a selection of plays, poems, novels and stories set in New Orleans for you to consume. And hey, why not get some fried food into your belly while you read. That's right, order extra. The repenting starts tomorrow.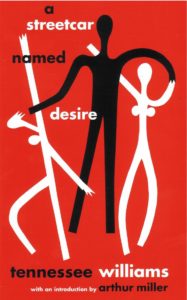 Tennessee Williams, A Streetcar Named Desire
In this iconic Pulitzer Prize-winning play—which led in part to the streetcar becoming a national symbol for New Orleans—a young woman, evicted from her home in Mississippi under a number of questionable circumstances, comes to stay with her sister in the French Quarter. She and her sister's husband, however, clash repeatedly, and things only get worse. Stella! etc. Of particular note are Williams's detailed and poetic stage directions, including his early description of the French Quarter: "The section is poor but, unlike corresponding sections in other American cities, it has a raffish charm… The sky that shows around the dim white building is a peculiarly tender blue, almost a turquoise, which invests the scene with a kind of lyricism and gracefully attenuates the atmosphere of decay. You can almost feel the warm breath of the brown river beyond the river warehouses with their faint redolences of bananas and coffee… In this part of New Orleans you are practically always just around the corner, or a few doors down the street, from a tinny piano being played with the infatuated fluency of brown fingers."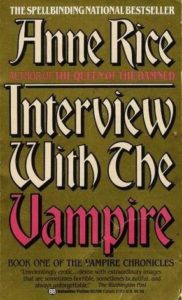 Anne Rice, Interview with the Vampire (and sequels)
The famed Queen of Vampire lit (yes, sorry everyone else) is herself a New Orleans native, and her fanged creations lurk moodily in her home city when they're not swanning around in Europe. For a time, when her books first became popular, her home in the Garden District was its own tourist attraction—something she encouraged with parties and appearances. Though she's now moved away, there are a number of locations in the books that are based on—or literally are—actual places both the Garden District and the French Quarter, and fans can still take Anne Rice tours through the city and its graveyards.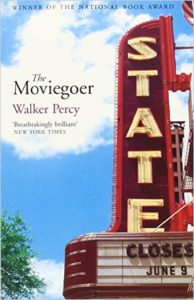 Walker Percy, The Moviegoer
Percy's novel is essentially an existential crisis novel—the soul in crisis being that of (nearly) 30-year-old stock broker and owner of one of the most ludicrous names in literature, Binx Bolling, who sets out one Mardi Gras to find—well, something. It's a classic novel now, but at the time of its publication it wasn't much discussed—until it won the 1962 National Book Award in Fiction, beating out Joseph Heller's Catch-22, J.D. Salinger's Franny and Zooey, and Richard Yates's Revolutionary Road, among others. There has been some discussion as to how could have this happened.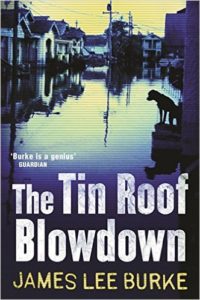 James Lee Burke, Tin Roof Blowdown
Crime novelists love New Orleans—it's sticky, it's sultry, it's mysterious, it's filled with magic and danger. Or at least that's how us laypeople think of it, anyway. In this book, his 16th featuring New Orleans detective Dave Robicheaux, Burke takes on New Orleans post-Katrina, setting a complex and ever-darkening series of crimes against the disastrous effects of the storm.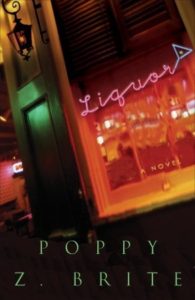 Poppy Z. Brite, Liquor
I for one can't think of New Orleans without thinking of great food and great liquor—two things that line chefs Rickey and G-man, partners in love and scheming, seek to combine in this novel (the first in a series) in order to make their fortunes. A restaurant where all the food is based on alcohol! Sounds like nothing could go wrong…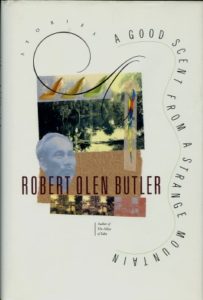 Robert Olen Butler, A Good Scent from a Strange Mountain
For a different lens on the region, pick up Butler's Pulitzer Prize-winning collection, in which each story is told from the perspective of a different Vietnamese immigrant living in the Louisiana bayou or in New Orleans itself. As George Packer put it, in this book "the Americans have become foils; it's the Vietnamese who are now at the center, haunted by the past, ambivalent about their hosts, suffering sexual torments, seeking a truce in their various wars."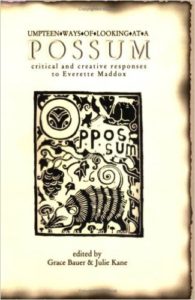 Julie Kane and Grace Bauer, eds., Umpteen Ways of Looking at a Possum: Critical and Creative Responses to Everette Maddox
Attention insiders (or insider-wannabes): Everette Maddox is a New Orleans legend, a poet, teacher, and beloved local figure who founded the longest-running reading series in the South, at the Maple Leaf Bar in uptown New Orleans. If you are from New Orleans, you probably know about him. This collection of responses to his work was edited in part by poet Julie Kane, Louisiana Poet Laureate Emerita.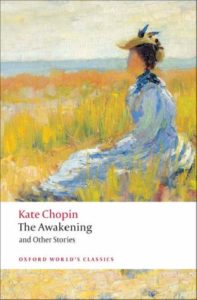 Kate Chopin, The Awakening
I always forget that this is a New Orleans novel—Chopin's New Orleans is much colder (and less cool) than many of the other interpretations on this list. But it is a New Orleans novel, of course, if an early one, as well as being one of the earliest feminist texts, verging on modernism. It also taught a generation of schoolchildren what "Creole" meant, for whatever that's worth.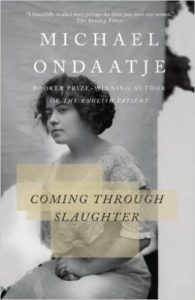 Michael Ondaatje, Coming Through Slaughter
This experimental, fragmented novel tells the fictionalized story of Buddy Bolden, one of the earliest jazz musicians, crowned by some as its inventor, but known by all as a genius of jazz who eventually went mad. Ondaatje patterns his work after the music itself, bringing in patterns, rhythms, and a host of elements, from photography to interviews to history to fiction, in order to tell his story.
John Kennedy Toole, A Confederacy of Dunces
Oh yes, I haven't forgotten. Possibly the most beloved work of New Orleans-related literature of all time, Toole's riotous, revolting novel (and its riotous, revolting main character), has become part of the Southern lit canon, and is frequently cited as one of the funniest books you'll ever read. And it is funny, and absurd, and captivating in its fatness (much like you know who, again). But it's also very much a novel about the city itself, and is rich with description and dialect, including Yat, the English specific to New Orleans. Plus, New Orleans loves this novel back—there's even a statue of Ignatius J. Reilly on Canal street.
---